For the past decade at the IPCPR Trade Show, one could expect a trade show within a trade show when it came to General Cigar Company. This would include a ton of new releases exhibited in such a way that would remind you at Macy's Department Show in New York. At the start of 2020, we knew things would be very different for General Cigar in that the company had made a decision to not exhibit at the Trade Show. Things got even more complicated when COVID-19 would slow momentum in the cigar industry.  With the case of General Cigar Company, it would be a slower-paced year with only three releases during the summer months. At the same time, General did stagger releases throughout the year with releases such as Diesel Delirium, Hoyo de Monterrey Epicure Selección, Cohiba Royale, Punch Knuckle Buster, and Punch Chop Suey making a busier spring than we have seen for General in the past. Still, our focus continues to be the "Summer of 20" which began in late June and closed out September 16th.
The three summer releases focused on two of General Cigar's biggest performing brands (Macanudo and CAO) as well as one of its fastest-growing brands (Diesel).
Macanudo would release the sixth installment of its Macanudo Inspirado series, the Macanudo Inspirado Green. It was a cigar that made its debut at ProCigar, and would be announced formally in the spring. Its a regular production cigar that takes Macanudo into uncharted territory for a brand by using a Brazilian Arapiraca wrapper – marking the first time that wrapper has been used on a Macanudo. The remainder of the blend consists of an Indonesian binder and a combination of Colombian and Dominican tobaccos. The cigars come in three sizes: Robusto, Toro, and Churchill. The cigars are packaged in 20-count boxes.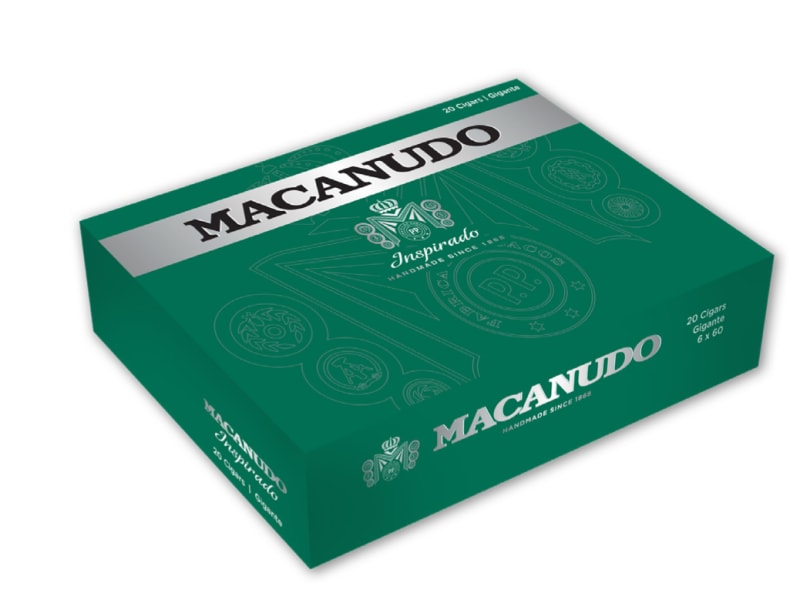 While Diesel had a limited release earlier in 2020 with Diesel Delirium, this summer Diesel would unveil the Diesel Estelí Puro. As with all Diesel offerings, the cigar is done in collaboration with AJ Fernandez and features 100% Nicaraguan grown tobaccos from AJ's farms. This includes a wrapper from the La Lilia farm, binder from the San José farm and fillers from several plots including AJ's celebrated San Lotano farm. Diesel Estelí Puro is available three sizes (Robusto, Toro, and Gigantes, sold in 20-count boxes.
Finally, CAO launched CAO Bones. It's a cigar that pays homage to dominoes, dice and the good times had playing those games over a good cigar. The cigar features a four-year-old Connecticut Broadleaf wrapper over a Connecticut Shade binder. The filler is comprised of two varieties of Honduran tobacco from Jamastran and La Entrada, along with Nicaraguan Estelí and Dominican Piloto Cubano. CAO Bones is produced out of the STG Estelí factory in Estelí, Nicaragua. It's available in four vitolas – each named after a Dominos game: Chicken Foot (Robusto), Blind Hughie (Toro), Matador (Churchill), and Maltese cross (Gigante). The boxes even come packaged with a pair of dice.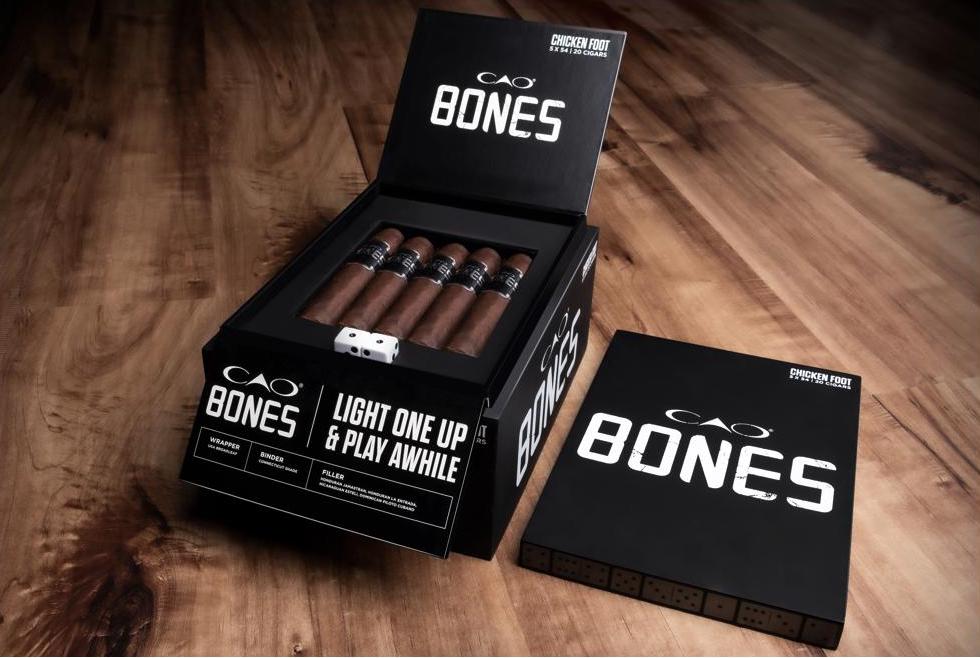 On the Prime Time Virtual Trade Show held on July 23, Laurel Tilley, brand ambassador for Macanudo, talked about the Macanudo Inspirado Green.
Product Reports
Photo Credits: General Cigar Company, except where noted