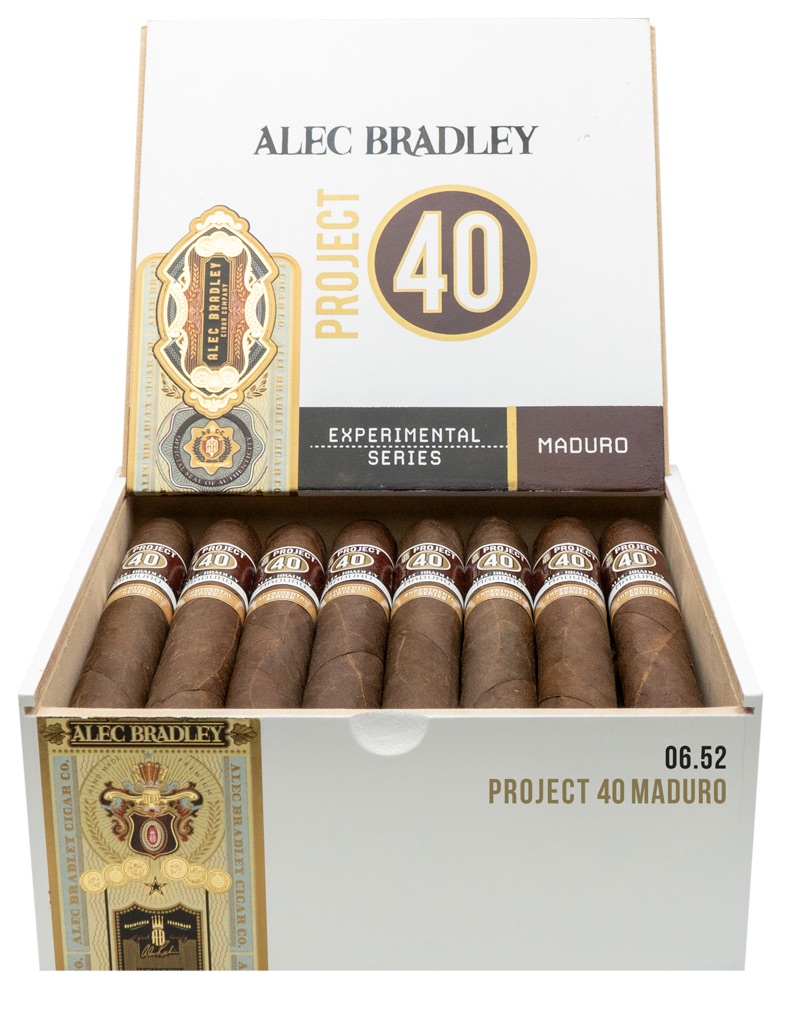 The Alec Bradley Project 40 Maduro, a cigar announced in October as the second installment of the company's Experimental Series, is now heading to retailers.
"When Alec Bradley announced the release of Project 40 Maduro in October, we were overwhelmed by the positive responses we received from enthusiasts, tobacconists and the media," said Alec Bradley Director of Sales & Marketing, Jonathan Lipson in a press release. "The wait is finally over and we are extremely excited to share this new release with the cigar community!"
Project 40 Maduro is named for a scientific concept relating to how outside influences positively affect one's well-being. Alec Bradley Founder, Alan Rubin contends that a cigar, with a proper blend and value proposition, is the key to taking control of one's happiness.
Project 40 Maduro follows up 2019's Project 40 cigar which was the #3 Cigar of the Year on Cigar Coop in 2019.
For details of the Alec Bradley Project 40 Maduro, please see our coverage from October:
Photo Credit: Alec Bradley Cigar Company