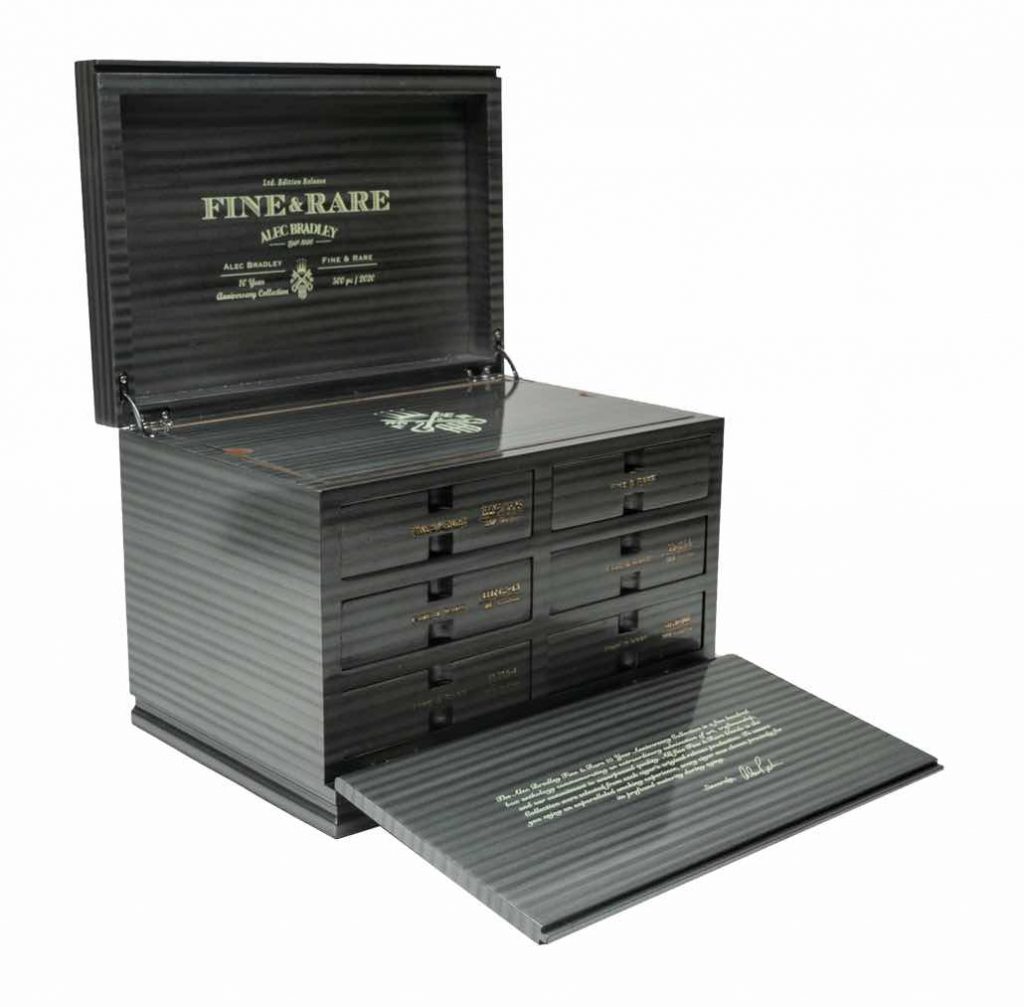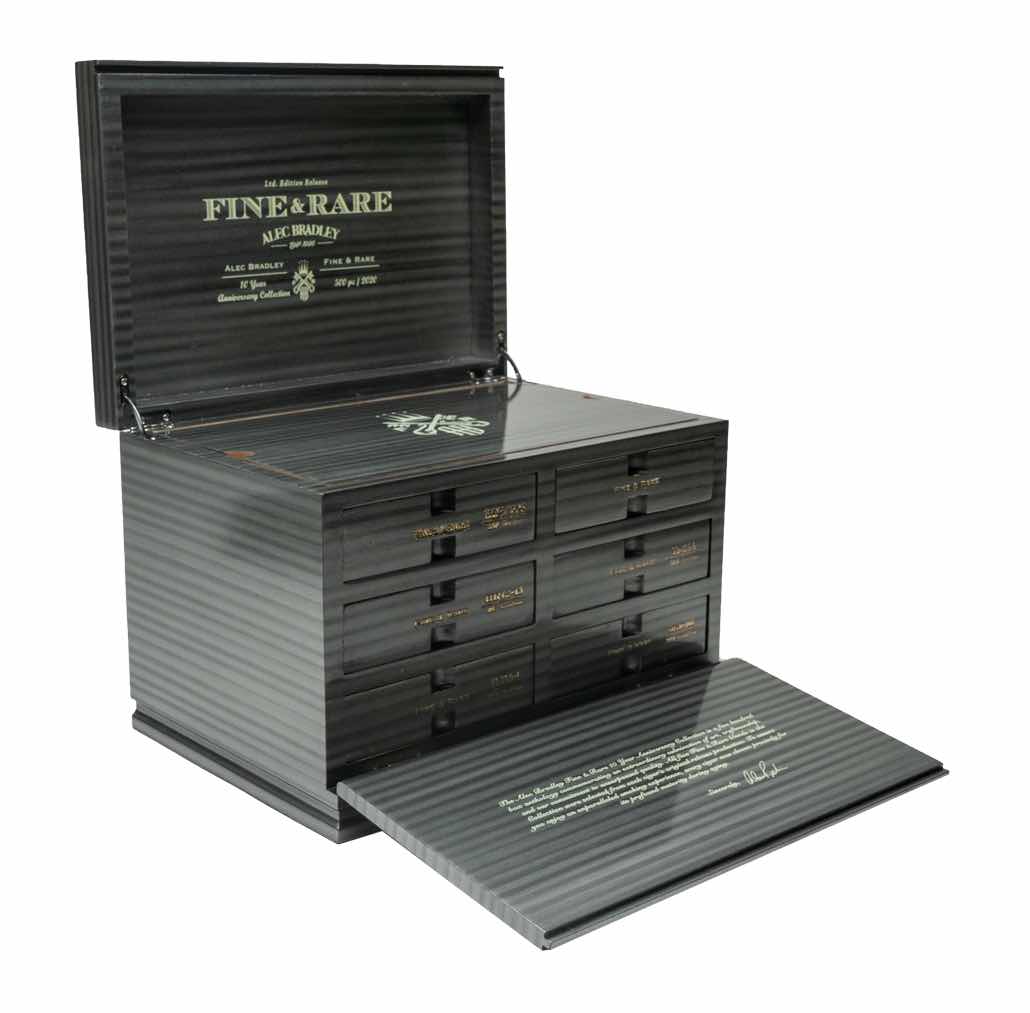 Earlier this year, Alec Bradley announced the Alec Bradley Fine & Rare Commemorative Limited Edition to commemorate ten years of the Fine & Rare Series. This week Alec Bradley announced the sets would begin shipping to retailers in the U.S.
Fine & Rare was introduced in 2011 and has seen several iterations and sizes. The common denominator is that the cigars incorporate ten different tobaccos. For the past few years, company owner Alan Rubin began setting some aside in the aging room with the goal of one day doing a commemorative release.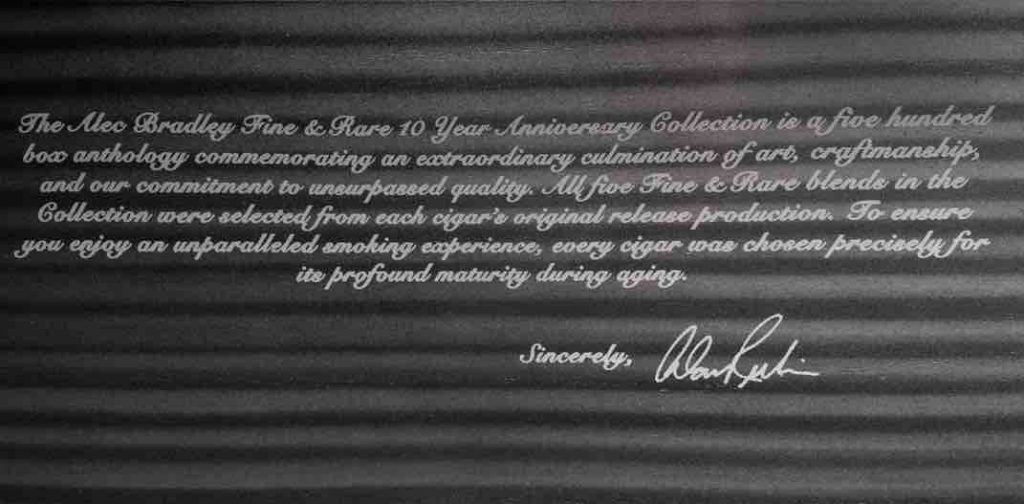 The shipments were delayed because of the COVID-19 pandemic and two hurricanes that impacted Honduras. As a result, Alec Bradley says the initial shipments will be heading to U.S. retailers and will head to the international market at a later date.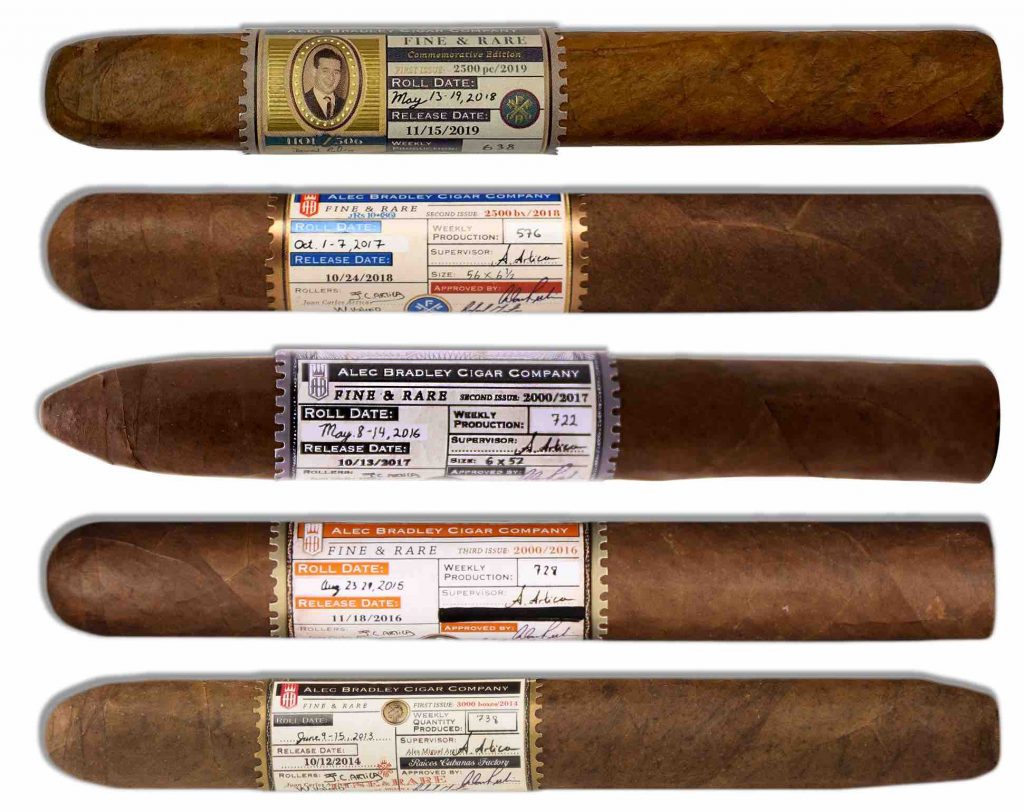 There are a total of 500 10th Anniversary Fine & Rare Commemorative Ltd. Edition Release boxes priced at $600.00 per unit. Each box contains five cigars from each of the following releases as well as one undisclosed release.
– 2014: Series Name: TA25A. Size 54 X 7 Figurado
– 2016: Series Name: HJ10-i. Size: 52 X 6 Toro
– 2017: Series Name: BR12-13. Size 52 X 6 Torpedo
– 2018: Series Name: JRS10=(86). Size 52 X 6 ½ Toro
– 2019: Series Name: HOF/506. Size 54 X 6 ¼ Boxed Pressed Toro
– Special Undisclosed Item(s) also will be induced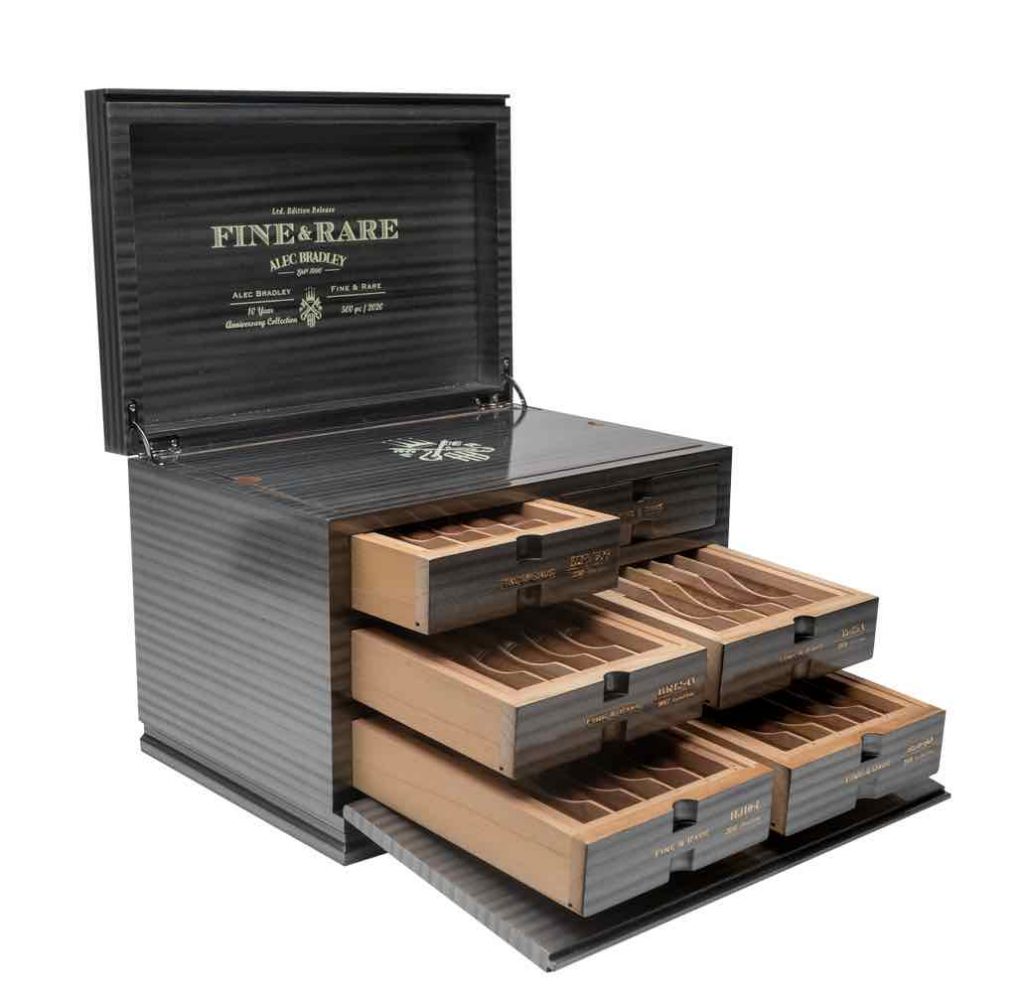 For more details of the Alec Bradley 10th Anniversary Fine & Rare Commemorative Limited Edition, see our Summer of 20 coverage:
Photo Credits: Alec Bradley Cigar Company