"JRE Tobacco Company has certainly been on a roll for the past two years, and the Aladino Cameroon Robusto is another feather in the cap for the company. The Aladino Cameroon Robusto fires on all cylinders. It delivers excellent flavor, has excellent construction, and delivers its share of complexity."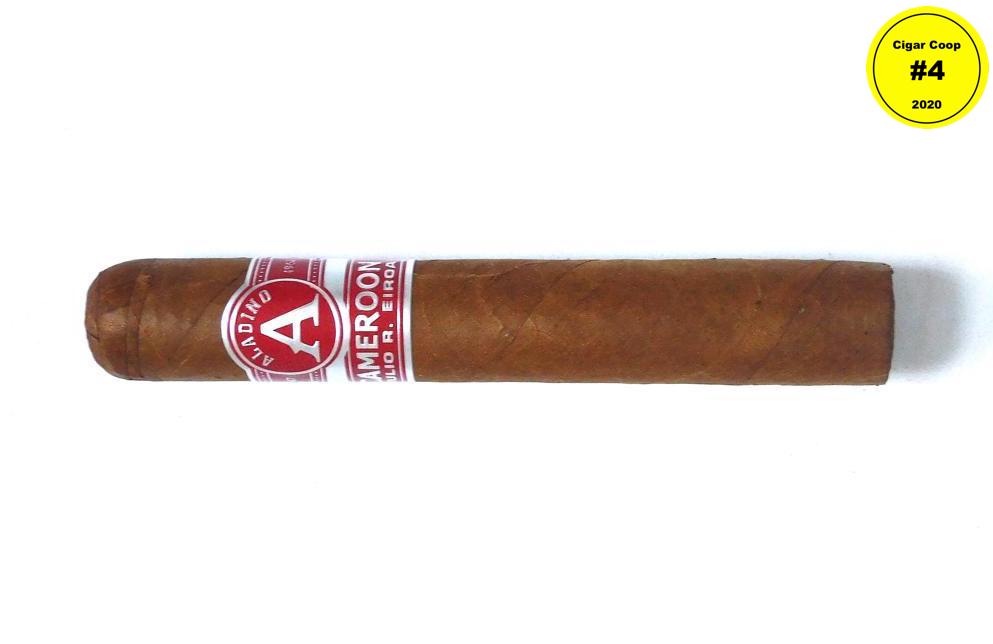 Wrapper: Honduran Grown Cameroon
Binder: Honduran (Authentic Corojo)
Filler: Honduran (Authentic Corojo)
Country of Origin: Honduras
Factory: Fabrica de Puros Aladino at Las Lomas Jamastran
Robusto: 50 x 5
Price: $8.80
Sponsor: Yes
Samples Provided for Initial Review: Yes
Review: Aladino Cameroon Robusto by JRE Tobacco Co. (10/21/20)
Appearances on Countdown (By Year/Brand): 5 (2016, 2017, 2018, 2019, 2020)
Coming in at #4 is the Aladino Cameroon Robusto by JRE Tobacco Company. Cameroon is certainly a wrapper that has gotten a lot of attention in 2020. For this cigar, company patriarch Julio R. Eiroa took on the challenge of taking on growing tobacco using a Cameroon seed in the Jamastran Valley on Honduras at the JRE Tobacco farm. After being able to cure and ferment the tobacco, he was able to use it on a premium cigar offering – and the Aladino Cameroon was born.
In addition to the Honduran Grown Cameroon wrapper, the remainder of the blend contains Authentic Corojo grown at the JRE Tobacco Farm. The Robusto size that lands on the 2020 Countdown is a traditional 50 x 5 size. Production is handled at Julio Eiroa's Las Lomas factory located adjacent to the farm.
The Aladino Cameroon Robusto takes you on a flavor journey delivering notes of natural tobacco, apple, caramel, earth, black pepper, baker's spice, and cedar. These are medium to full-bodied flavors countered by medium strength.
This is the fifth consecutive year JRE Tobacco Company has landed on a Cigar Coop Countdown as well as the fifth time overall. In that time JRE Tobacco has built up quite an impressive record, securing a Top 4 spot in four of the past five years.
While Cameroon cigars are known for sweetness and the Aladino Cameroon Robusto is going to deliver sweetness, the Aladino Cameroon Robusto is very different than a traditional African Cameroon. That's not a negative because the cigar itself is a home run and earns its place on the 2020 Countdown.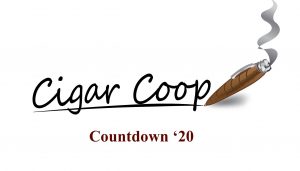 For details of the 2020 Cigar of the Year Countdown, see our 2020 criteria.
Photo Credit: Cigar Coop