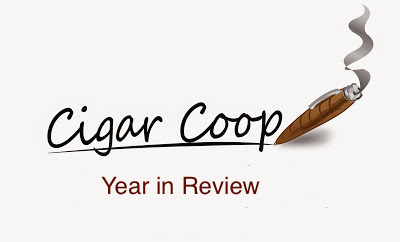 For the tenth consecutive year, we bring you our selections and analysis for the Top 12 cigar industry news stories and themes for the year. Unlike how we consider cigars for our Cigar of the Year Countdown, these news story selections are based on the actual calendar year for 2020.
These stories are individual stories or ones that are multi-faceted. Some even overlap. Most importantly, they are the ones that had the greatest impact on the cigar industry as a whole.
These twelve stories are not listed in any particular order of importance. Instead, they have been logically grouped together to allow a better flow.
COVID-19
The Cigar Industry Slows Down
When the COVID-19 pandemic first took hold, I don't think anyone envisioned the impact it would have on the cigar industry. On March 11th, the Premium Cigar Association (PCA) indicated it was planning on proceeding with its July Trade Show (which ultimately got cancelled, more about that later). A day later the Tobacconists' Association of America (TAA) cancelled its convention that was scheduled later in the month. We began slowly seeing some effects on the cigar industry due to precautions needed to slow the spread of the virus. As health concerns increased and more restrictions (and in some areas lockdowns) were implemented, the impact to the industry began to grow. By the end of March, we were seeing what wasn't quite a total shutdown, but something that was as close to one as we've seen at any point in the history of the cigar industry.
Production-wise, many factories would be shut down. Honduras took the biggest hit when the government ordered all cigar factories to close. The Dominican Republic saw many of the factories close as a preventive measure. Costa Rica also saw cigar factory closures. Nicaragua seemed to be the one country that had maintained a more consistent production, but safety measures were implemented at many factories. Even as some factories re-opened, overall production was scaled back (and in some cases remain scaled back). These shutdowns and places where production was scaled back did impact the shipping of many releases planned for 2020.
On the sales front, many sales representatives were pulled off the road due to safety concerns. At the same time, with many retail shops being forced to close, it didn't make sense to keep sales members off the road. By the summer, we have seen many of the cigar road warriors back on the road, but some companies such as Drew Estate have kept their representatives off the road for the year.
On the retail front, many establishments experienced shutdowns. This involved the closing of retail operation and/or the smoking lounge operation. Where these closures occurred, many retailers resorted to online, curbside, mail, and local delivery options. With bars the target in many states, many retail operations were shut down simply because they fell into the category of a "bar."
This overall slowdown also wiped much of the event schedule for 2020. More about that in our next section.
Editor's Comments
Production-wise; while there weren't empty shelves, there were some favorite cigars that were tough to find and new releases delayed. Several retailers commented to Cigar Coop that they were surprised to read about factory closures through the media and were disappointed better communications were not made from the manufacturers on the factory closures. One retailer said to me "we get an email saying (factory x) will be closed for the Christmas holidays, but we don't get an email on this."
Sales-wise, retailers who had an established online presence benefited greatly during this time. Many retailers who did not have an online presence perhaps will rethink having such an option. Personally, I'm not a huge fan of curbside service when it comes to cigars, but understand this was a necessary step.
I live in the State of North Carolina, and all I can say is when it came to the shutdowns, there was nothing in the way of consistency in terms of who was open, who was partially open, and who was not open at all. I've heard similar things from other states and many of these inconsistencies can be attributed to either ambiguous regulations and/or civil disobedience.
The Major Event Schedule is Wiped Out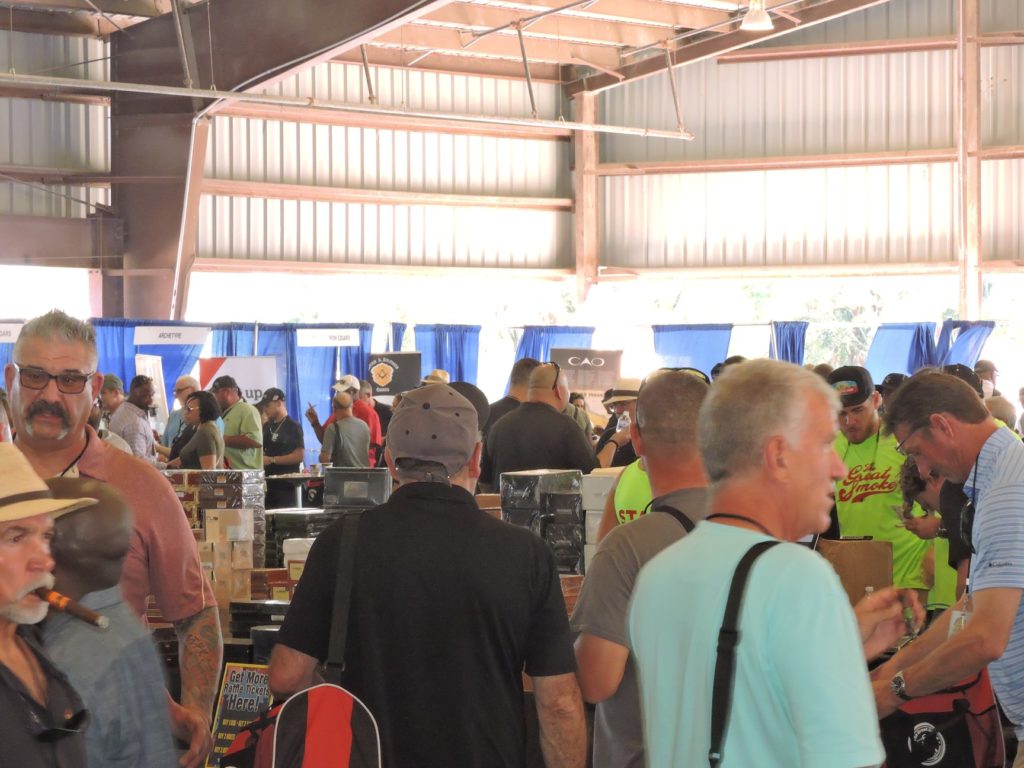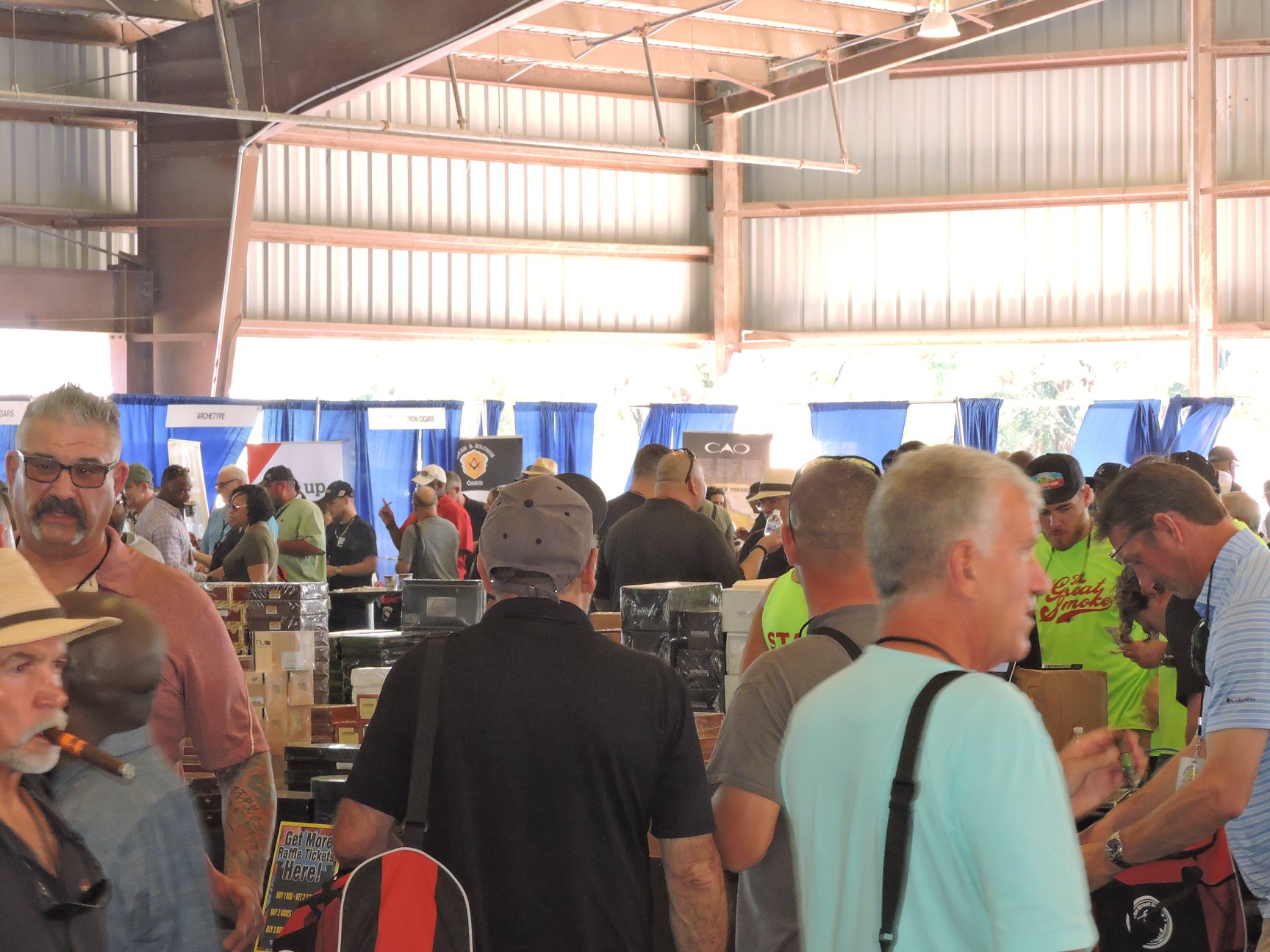 Just about every major cigar event was wiped out in 2020 due to COVID-19. Many of these events were cancelled as a result of both health and safety concerns as well as capacity limitations imposed by local and state governments. These events included:
Three major industry trade shows were cancelled
Premium Cigar Association (PCA) Trade Show and Convention (See follow-up later in this article)
2020 TAA Convention, after an attempt to postpone it to later in the year.
Note: TPE 2021 has been rescheduled for May 2021. The 2020 event was held just before the COVID-19 pandemic became more widespread.
Heading in 2021, several planned events have been cancelled, including the three main national cigar festivals (the 2020 national cigar festivals were held)
Editor's Comments
XXII Festival del Habano was the last major cigar event held before the pandemic became widespread. Originally many of these events were postponed until later in the year. As the year went on, reality set in and it became clear that no major large-scale events were going to happen.
It was interesting seeing the reasons cited for cancelling cigar events. Some were very direct on citing health and safety reasons. Others, while not avoiding the health and safety reasons, were quick to point the finger at restrictions on large gatherings. This caused me to wonder whether some of these events that blamed the restrictions would have gone forward in the pandemic environment if permitted tp do so.
Another big question remains – will the 2021 editions of other events be postponed, modified or cancelled?
Virtual Insanity
With both major and minor events on ice – and many sales representatives and company stakeholders homebound, we saw the rise of many companies turning into media content producers.
Companies such as Arturo Fuente and Micallef Cigars launched media programming with the Meet the Professor and Micallef TV initiatives. In terms of regular programming, these two entities seemed to keep things constant. "Meet the Professor" is co-hosted by icons Carlito Fuente, Jeremiah Meerapfel, and José Blanco and after overcoming some hurdles early on, it seems to have become a staple of Sunday afternoons. Micallef's initiatives with Micallef TV laid a good foundation, and now the company's Ambassador community has picked up the ball.
Other programming has included Espinosa Cigars (Heckle & Jeckle), Gurkha Cigars, Protocol Cigars, Crowned Heads/ACE Prime, Altadis USA, General Cigars, Davidoff, and Drew Estate.
Many companies, both large and small began hosting a variety of online virtual sales events and/or interactive meetings with retailers. Drew Estate seemed to have the jump here and seemed best positioned to deliver these types of events.
In addition both the Premium Cigar Association (PCA) and Boutique Cigar Association (BCA) launched media programming.
Editor's Comments
I've always said that many cigar media brands don't make it past one month when they realize the time and effort needed to produce content. As I have seen the rise of content being curated by cigar manufacturers and retail stores, I was convinced the same thing would happen here. I was right.
Engaging with retailers and consumers through a virtual meeting is a good thing. However much of the curated content turned into too much free-form type discussion. There is only so much "shooting the shit" you can do. I'll take Drew Estate, Micallef, and Altadis out of the equation because they also did a great job at using this type of forum to promote specific products. For other companies, it was a completely missed opportunity to leverage a powerful platform to promote its brand.
The Micallef initiative should be noted as it provided a great opportunity to educate consumers and retailers on the brands. With Micallef, its Micallef TV was restricted to the private (yet large) Facebook group, and while I understand its a perk to Ambassadors, I still think they could tap a wider audience. The Fuente effort is also very noteworthy. For many it has provided access to the Fuente family and the Arturo Fuente company as never seen before. As for Drew Estate, they were the best positioned to take the virtual world on and did it with ease.
The new practice of many companies of conducting interviews with their competition might have been the most interesting thing to happen under this "virtual insanity". I think it is one thing that sets the cigar industry out from any other industry. However, these interviews have been mostly Groundhog Day reruns of content covered already.
There are some companies taking virtual events to the next level. La Palina Cigars has hosted three "Cigar Lockdown" series events, which gave a feel of a late night talk show. Meanwhile Smoke Inn is hosting a virtual edition of its annual "The Great Smoke" event in February which promises to have an elaborate production with elements of a late night talk show, a TV shopping channel, and a telethon.
The BCA's podcast has been the most interesting. What appeared as an initiative that was going to discuss small company challenges, turned into a series of interview shows similar in content to what was being seen across other podcasts, and now has added an interactive herf component. It turns out the mission of the BCA would change as it moved from a trade association to more of a social platform, so these two things fit together. I think the BCA has done a good job with its content, but I'm disappointed seeing the initial motivation of the podcast move away from its initial premise.
The PCA's initiative also seemed quite repetitive – although they did mix some legislative talk in there. I believe the challenges the organization faced in the second half with the furloughs (see below) hurt this initiative from getting off the ground.
Finally, there were some companies that were more under the radar engaging customers without having a "show." Companies such as Tatuaje and Crux are prime examples that did this throughout 2020.
PCA
The Big Four Pull Out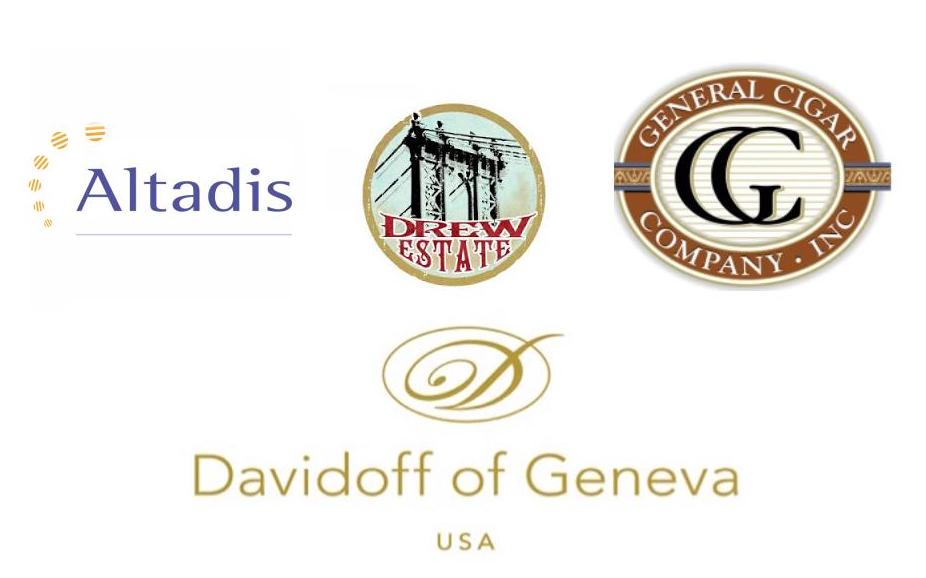 As 2020 began, shots were heard around the cigar industry when it was announced that the Altadis, Davidoff, Drew Estate, and General, a group that has collectively become known as "The Big Four," would not be attending the 2020 Premium Cigar Association (PCA) Trade Show. At the time, the COVID-19 pandemic was not on the radar and everyone was expecting the 2020 Trade Show to go off as planned. When the announcement hit, it sent shockwaves throughout the cigar industry.
The announcement was made in an unprecedented fashion with all four companies issuing a press release. The reasons given were as follows:
The decline of the trade show in general.
Attempts to discuss ways to reverse the downward trends in relevance, attendance, membership, and category growth have been met with silence.
The cost of the event continues to rise and has consumed funds that the companies believe could have been used to fight industry battles against regulation.
As time moved forward, more information came out and it was clear there were issues in regards to these four companies having a greater voice in the PCA.
Following the trade show came a flurry of announcements of companies both large and small stating plans on whether they would be attending the Trade Show or not. This is something that was unprecedented in the history of the trade show. The following are the companies that stated their attendance plans:
Most of the attendance announcements were from companies reaffirming their support of the PCA Trade Show. There were two other higher profile companies that withdrew: Kretek International and Micallef. Kretek stated its goals were not aligned with that of the PCA, but it should be of note that Kretek has been investing heavily in its own trade show, Tobacco Plus Expo (TPE) – which in recent years has emerged as a competing trade show. Micallef had decided prior to the Big Four pulling out that it was not going to the Trade Show as a part of its 2020 business strategy, but didn't make the announcement until the Big Four pulled out.
Editor's Comments
Following the announcement of the Big Four withdrawing, I used the phrase "A Long Winter."  Even before the COVID-19 pandemic resulted in the cancellation of the show, I noted the differences were so far apart that I didn't see a resolution anytime soon. Interviews with Glenn Wolfson of Drew Estate, Rafael Nodal of Tabacalera USA, Dylan Austin of Davidoff, and PCA Executive Director Scott Pearce didn't really provide any glimmers of hope for a resolution.
If there were doubts the industry was divided, they were erased in 2020. The Big Four has more or less been aligned with the Cigar Association of America (CAA) while companies such as Alec Bradley, Arturo Fuente, La Flor Dominicana, Rocky Patel, and Tatuaje have shown a strong allegiance to the PCA. This past September a statement by the CAA followed by a Town Hall with the PCA demonstrated this divide. The CAA wanted to make sure it was on the record stating it had a leadership and financial role in the fight with the FDA. On the other hand, the PCA Town Hall made no mention of the CAA whatsoever.
Unfortunately 2021 looks no better for healing these rifts.
The PCA Trade Show is Cancelled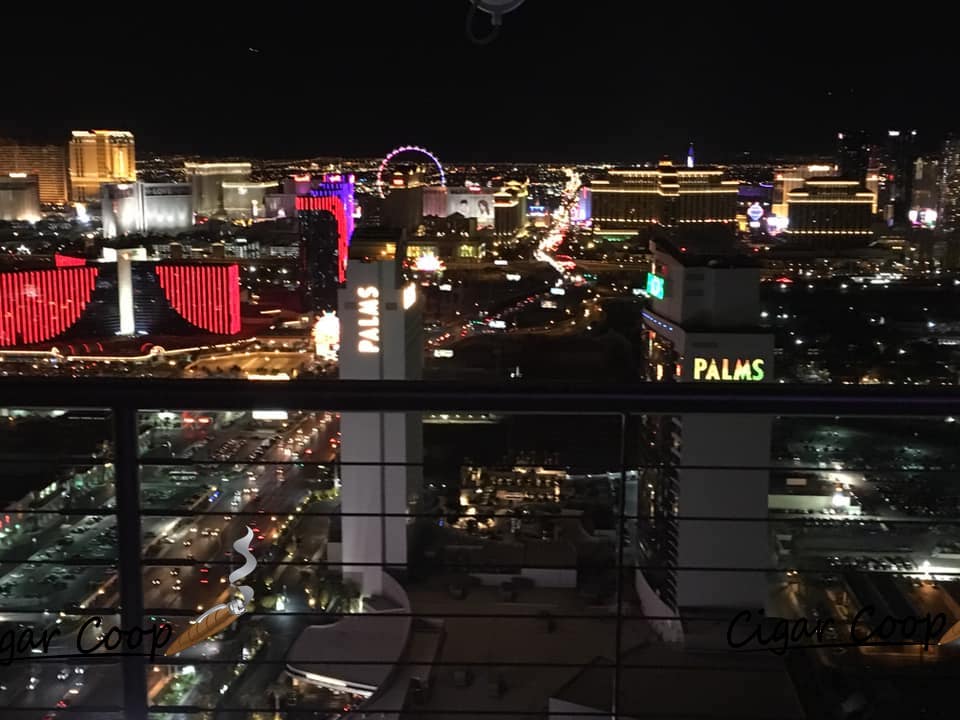 As mentioned above, one of the big fallouts of the COVID-19 pandemic was the cancellation of the 2020 PCA Trade Show. It is believed to be the first time in 88 years that the show has been called.
When the pandemic started to take hold in late February and early March, PCA took a cautious "wait and see" approach. On March 11th, the PCA made an announcement that the Trade Show would go on as planned. However, through the spring, more events got cancelled and more restrictions were enacted in terms of lockdowns, curfews, and indoor capacity limits and it became clear the PCA Trade Show was in jeopardy. This was amplified by the fact that every other trade show and convention was cancelled. However, as we entered the month of May, it was still 60 days before the Trade Show and there had been no announcement of a cancellation.
As Las Vegas (the home to the 2020 Trade Show) looked to re-open from shutdowns, the Nevada Gaming Convention approved a casino reopening plan that capped conventions at 250. At that point, it seemed that the cancellation of the PCA show was inevitable. Finally on May 14th, the Trade Show was officially cancelled.
While there was criticism that the PCA was delaying the inevitable, it is widely speculated that contractually it could not pull out of the Trade Show earlier without penalty.
The Trade Show is ultimately a source of revenue, and the loss of the 2020 Trade Show meant a significant amount of revenue would not be coming in. This led to a complete furlough on July 1st of the entire PCA support staff, including Executive Director Scott Pearce. Pearce and Director of Legislative Affairs Joshua Habursky came back in mid-July. Slowly all but two staff members were brought back to work before the end of the year. Since then there has been focus on membership and planning for the 2021 Trade Show.
Editor's Comments
There are times that I have been critical of the PCA, but how the cancellation of the trade show was handled, and the subsequent staff furloughs is not one of them. Back in March when the PCA said the Trade Show was going on, I supported this move because I thought it was too early to push a panic button. Sometimes the PCA has the worst luck when it comes to the timing of things. An example of this was the Norovirus outbreak in Las Vegas on the eve of the 2018 Trade Show. Shortly after the PCA made the announcement of the cancellation of the 2020 show, the NBA, NHL, and MLB seasons and the NCAA Basketball Championship were also cancelled.
Contractual situations are very delicate ones, and if speculation is true on why that delayed the inevitable cancellation of the 2020 Trade Show, it's understandable. As for the furloughs, I give Scott Pearce enormous credit for giving the media access to him the day he himself was furloughed from the PCA.
The PCA has its challenges, and the big one that's out of its control is whether or not COVID-19 results in the cancellation of the 2021 show. In the meantime, the PCA now needs to focus on redefining what this trade show is – and how it is going to serve the needs of its membership base. Business as usual for the Trade Show is going to result in further decline in foot traffic that we have been seeing over the years. Finally, it appears for the time being the PCA will have to adjust to live beyond Big Four going into the 2021 Trade Show.
Another challenge PCA has is that its rival trade show TPE 21 will take place in May 2021 – two months before the scheduled PCA Show. Ultimately, it is not a good thing for the PCA and in some cases we may see companies split which shows they are going to participate in. PCA and TPE have played up a "co-opetition" angle in recent years, but with both trade shows so close to each other, it appears battle-lines have been drawn.
If the 2021 Trade Show is cancelled, the loss of a main source of revenue for the PCA for the second year in a row will be a concern.
There has been a lot of excitement about the Padrón/Fuente project (see below) and that will certainly be something with wow factor at the 2021 show (where it will debut). There has also been an announcement of select manufacturers making PCA-only cigars for 2021, but unless it is something of the caliber of a Padrón/Fuente, this won't have me or a lot of people doing handstands. The Tobacconists' Association of America (TAA) has used exclusive cigars as a way to help the organization, but in my opinion, have done a weak job at promoting these cigars. The marketing investment of the TAA on their exclusive cigars has been minimal, and they have relied too much on the manufacturers to promote them (and in many cases the manufacturers do not do this). The bottom line is the PCA needs to really focus on better marketing with the manufacturers on these cigars.
Companies
The Fall of Kaizod Hansotia at Gurkha

This past May saw racial tensions rise over the death of George Floyd, and the impacts would soon be felt in the cigar industry after comments by Kaizod Hansotia, owner and Chairman of Gurkha Cigars.
Over the past few years, Hansotia's account had often made controversial socio-political comments. In the wake of the George Floyd incident, racist comments appeared on Hansotia's account. Hansotia's Facebook account was deleted, but not before a firestorm against Gurkha came from both the consumer and retail community. Hansotia and Gurkha originally stated the account was hacked, but that did nothing to quell the firestorm. Ultimately this led to Hansotia resigning as Chairman and plans for Hansotia to divest his ownership of the company.
In a press release, Gurkha Cigars commented on the matter: "We are outraged and saddened at the content of previous posts made on Mr. Hansotia's personal social media accounts. These in no way reflect the position or beliefs of the company, its founding mission or its employees. We stand in solidarity against racism and for racial justice. We cannot and will not tolerate words or acts of hate, injustice or oppression. We understand that because of the actions of our founder, we must work to regain the trust of our customers and cigar community. We look forward to working toward this goal together."
With Hansotia out, next steps were initiated to get the company on track. The company held a series of virtual Town Hall meetings and the sales team (despite being hampered by COVID) attempted to reconnect with retailers. Jim Colucci, who had been with Gurkha since 2019, assumed the role of CEO and President of the company. Colucci stated plans were underway for Hansotia to sell his 50% ownership in Gurkha, but no sale has been reported as of this article. Gurkha is also removing Hansotia's name from its existing product packaging.
Following the Hansotia incident, Gurkha did manage to bring two new releases to market: Castle Hall Nicaragua and San Miguel.
Editor's Comments
Cigar Coop is outraged by all of Hansotia's comments over the years. There is no room for this in the cigar industry or anywhere else. Cigar Coop is also disappointed by the "hacked account" statement that was made.
Over the years, we have seen racially insensitive comments from individuals impact businesses, but this is the first time it has impacted the cigar industry at this level. The cigar industry has never seen someone have to resign a senior leadership position and have to give up ownership of a company. Gurkha is not a small company by any means, and they have a huge catalog business. There have been some initial steps taken, but the company still has a lot of work to do to fix the damage done. The big question is when is the sale of Hansotia's stake in Gurkha going to take place. It's been six months and the longer this drags on, the harder it is going to be for the company to more effectively reconnect going forward.
The Closing Down of Nat Sherman
Back in October 2019, it was announced that Nat Sherman International was exploring options for the future of the business. These options included a potential sale of Nat Sherman International from its parent company Altria. Plans for that sale did not work out. In August word came that Nat Sherman would exit the cigar business and close down its flagship Nat Sherman Townhouse retail store in New York City. This would bring an end to the 90-year-old cigar brand.
According to Vice President Michael Herklots, Nat Sherman was close to having a buyer, but the COVID-19 pandemic resulted in the potential sale not happening.
At the end of September, Nat Sherman had shut the doors of the Townhouse for good. By mid-November, the sun had set on Nat Sherman, bringing closure to the iconic brand.
Editor's Comments
There are some very unique things we have seen in the cigar business, and the sunset of the Nat Sherman brand and closing of the Nat Sherman Townhouse is perhaps one of those things.
For 87 years Nat Sherman had been a family-run company. In 2017, the Sherman family sold its company to Altria. While Altria's motivations were to acquire Nat Sherman's cigarette business, they also got the premium cigar business. They could have shut down the cigar branch many times, but they didn't. They provided a unique opportunity to see if the brand could find a buyer – they didn't have to give it ten months. The reports that Altria paid the Nat Sherman employees through the pandemic says a lot.
Eventually, Altria did have to sell the cigar brands of Nat Sherman. What I found pleasantly surprising was that while this could have been a cold corporate shut down, it didn't go down like that. Through the power of online media, we watched as Nat Sherman brought its business to a close. It was done with dignity and class. Nat Sherman's end was unique in terms of how other companies (cigar and non-cigar) have closed.
The Padrón/Fuente Announcement
One of the more positive stories of 2020 was the announcement of two major family-run companies coming together to release a cigar in 2021 – Arturo Fuente Cigar Company and Padrón Cigars. Specifically, the two companies are planning on releasing the cigar at the 2021 PCA Trade Show.
The principals of the project will be Jorge Padrón and Carlos "Carlito" Fuente Jr. and will feature cigars to honor their fathers, the late José Orlando Padrón and Carlos Fuente Sr. The twist will be that each principal will blend a cigar to honor the other principal's father. In other words, Jorge Padrón will blend a cigar to honor Carlos Fuente Sr. and Carlito Fuente will blend a cigar to honor Jose Orlando Padrón.
At press time, details of the name of the cigar, packaging, and blend composition were not disclosed.
Editor's Comments
This may be one of the most positive announcements out of the cigar industry in recent years. Assuming there is a PCA Trade Show, this will without a doubt be the most anticipated cigar release of that show – and potentially one of the all-time anticipated releases.
The word "collaboration" is used as a buzz word and many collaborations simply are not true ones. Outside of the AJ Fernandez – Jochy Blanco San Lotano Dominicano collaboration, there haven't been many other true collaborations in the cigar industry. With the Padron-Fuente project, we will be getting another one.
Outside of the music industry which is known for collaborations, it's hard to find another industry where two iconic names are coming together for a project. If the PCA Trade Show needs a shot in the arm, this might just be it. While I'm skeptical about many of the "PCA Only" cigars luring retailers back to the Trade Show, the Padrón-Fuente collaboration could be the one to do it. A major wildcard is if there isn't a PCA Trade Show, we may not see this release in 2021. Carlito Fuente had hinted multiple times that he felt a project like this needed a trade show to properly launch it.
Sale of Imperial Brands Cigar Business

Last year Imperial Brands PLC announced it would be selling off its worldwide premium cigar business. This  includes the brands of Tabacalera Premium Cigars, Altadis U.S.A., JR Cigars, Casa de Montecristo retail operations, Santa Clara Cigars, Imperial's 50% stake in Habanos SA as well as two factories – Tabacalera de Garcia in the Dominican Republic and Flor de Copan in Honduras.
The sale is being done in two distinct transactions to different investment groups. The total proceeds of the sale total €1,225 million (£1,074 million or approximately $1.3 B.).
Under what was agreed to:
Gemstone Investment Holding Ltd will acquire Premium Cigar USA for a total consideration of €185 million (£162 million).  This is the business of Tabacalera USA including the brands of Altadis USA, the Internet catalog business of JR Cigars, and Casa de Montecristo retail locations.
Allied Cigar Corporation, S.L will acquire Premium Cigar RoW for a total consideration of €1,040 million (£912 million). This includes Imperial's 50% stake in Habanos SA as well as the VegaFina brand, the Tabacalera de Garcia factory in the Dominican Republic, and the Flor de Copan factory in Honduras.
The transaction was announced on April 30, 2020, and officially closed on October 29, 2020. The transaction had a one month delay due to the COVID-19 pandemic.
Editor's Comments
The big question many people have – who are these two investment groups? There has been a lot of speculation, but in reality, few people know anything about them.
It's all way too early to speculate how these business units will operate now that the transaction has been completed. Typically in the early months following a divestiture, merger, or acquisition, we don't see a lot of changes. 2021 may be a different story going forward and changes would not surprise me. One thing the former Imperial business units have going for them is that they are going to be able to focus on the business of premium cigars. When they were under Imperial, they were part of a company that also sold many non-premium and alternative tobacco products.
One last thing of note. On paper, it appears the Gemstone group (which has the U.S. based business units) is going to be working very closely with the Allied Cigar group (which has the rest of the world). This is because the factories that produce products for Tabacalera USA under the Gemini group are a part of the Allied Cigar group. I would imagine for now this will be transparent to most people, but there could very well be business ramifications down the road.
Battle with the FDA
Interim Wins for the Premium Cigar Industry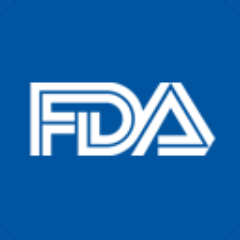 In the cigar industry's battle with the FDA, the two biggest battles have been Warning Labels and the challenge of Premarket Approval and Substantial Equivalence – and in 2020 the cigar industry got "interim" wins on both challenges.
There were two victories on the warning label front. First, in February, Judge Amit P. Mehta of the U.S. District Court for the District of Columbia ruled the U.S. Food and Drug Administration (FDA)'s requirements for warning labels were unlawful and ordered those requirements to be vacated from the agency's Deeming Rule on premium cigars. In July, an appeals court struck down the FDA's Warning Label plan as a whole and went beyond premium cigars, encompassing all cigars and pipes.
On the premarket approval and substantial equivalence front, Judge Mehta has said that the FDA cannot move forward with the enforcement of premarket rule requirements until the agency comes up with a streamlined process for premium cigars. This means the September 9th, 2020 date that was set by a Court in Maryland for enforcement of the FDA's premarket approval and substantial equivalence regulations has been thrown out the window. Mehta's ruling was based on the FDA arbitrarily failing to address commenters' requests for a streamlined substantial equivalence process for premium cigars undergoing premarket review.
These were two victories, but to quote José Blanco: "the battle might be won, but the war is far from over."
Editor's Comments
These were two big victories by the cigar industry. For much of the past five years, it seemed like the industry was taking it on the chin – losing battle after battle. There was a lot to be pessimistic about in the first part 2020. Even the Boutique Cigar Association had an FDA Substantial Equivalence Clock Ticker.
However, there are battles that are ahead. While COVID-19 is going to keep the FDA busy, there is no reason to think they are going to abandon regulating cigars after spending a decade trying to do so. It's also unclear what the new Presidential Administration will do – especially after President-Elect Biden appointed someone with an anti-tobacco record to head up the parent organization of the FDA (the Dept of Health and Human Services). There is a real possibility that the FDA will go back to the drawing board and try to impose a new set of regulations.
Outside the FDA, taxation is expected to be a big focus in the battles against the government. Many municipalities and states are expected to implement taxes to pay for COVID-19 relief programs, and typically tobacco (and cigars) are an easy target.
Finally, one thing we learned in 2020 is that the judicial route seems to have been where this industry has had the most success when compared to the legislative end executive office fronts. "Rudy save us!" pretty much is something we don't hear anymore.
The Glynn Loope Era at CRA Comes to an End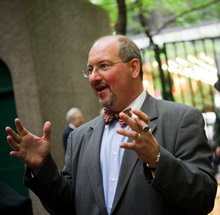 On November 4th, the tenure of the only Executive Director that Cigar Rights of America (CRA) came to a close. It was back in April that Loope announced he was leaving the Executive Director's post at CRA to pursue other opportunities. However, Glynn Loope's absence from the cigar industry was short-lived as nine days later he would join the Premium Cigar Association (PCA) as an "Advisor" for state government affairs.
Loope had been CRA's Executive Director since 2008, and in his twelve years on the job, CRA grew as an organization from the ground up. This past year, the industry had successful wins against the FDA in court on regulations surrounding both warning labels and substantial equivalence. In April, he announced he would be stepping down from his position in CRA on Election Day 2020.
At press time, no replacement for CRA's Executive Director position had been named.
Editor's Comments
First up, we are all in a debt of gratitude to the service Glynn Loope gave to CRA over a decade. At times many of us (including this author) can be Monday Morning Quarterbacks, but we have to admit he took an organization that needed to be built from scratch and played a key role in some of the victories the industry saw in 2020. As I learned from covering the industry, dealing with Washington, DC and state governments is not an easy or fast process, and Loope should be highly commended for the job he did.
The whole seven-month prelude to his stepping down I found a bit odd. While I've heard reports CRA wants to fill the position, they had seven months to do so. While I get COVID-19 threw a monkey-wrench into things; and there were some big court battles, the lack of any public statement on CRA's transition plan concerns me. As someone who has connections to many in the industry, I have the utmost confidence in the Board of Directors; but I still think being more transparent on what the plan is for CRA would give us all a better comfort level.
CRA and PCA have been joined at the hip and we do know over the past couple of years, there has been talk of a merger. The fact that in less than two weeks after stepping down, Loope made a move to from CRA to PCA seems too easy. This along with the fact that there wasn't a successor named makes many wonder if these organizations will eventually merge.
In the end, I don't think we are in a bad place here. Loope certainly made his mark at CRA, and the PCA made a great signing bringing him on board.
People News
Personnel Changes/In Memoriam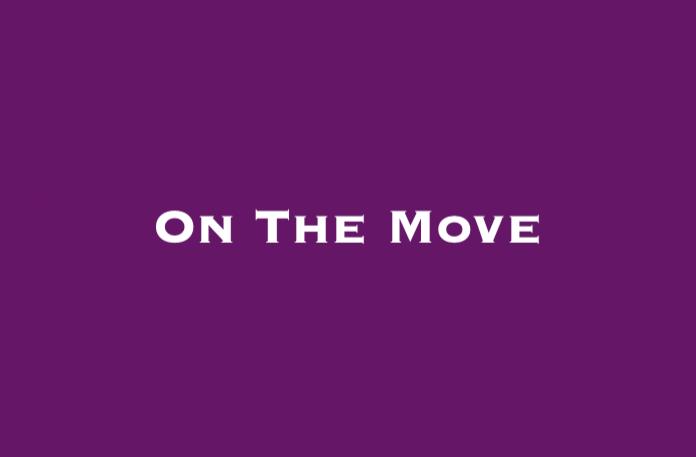 COVID-19 affected staffing at several companies. Two companies experienced sales force reductions – this includes La Flor Dominicana and Miami Cigar & Company.
As usual, we have our carousel of industry moves.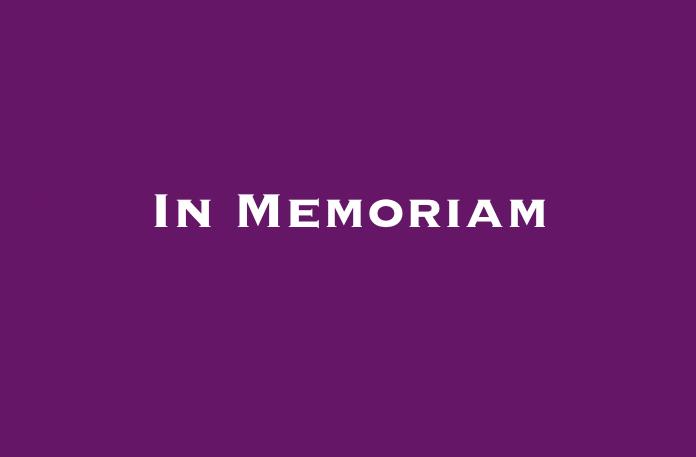 The following people from our industry passed away in 2020:
Editor's Comments
For several years, we have included personnel moves on our Top 12 list. This year was the quietest year in terms of industry moves. No doubt COVID-19 slowed down a lot of activity with open positions being made available and companies making personnel moves in general.
The staff reductions at La Flor Dominicana and Miami Cigar & Company are noteworthy, and it raises the question of which companies may join this list in 2021.
Our condolences to the families, friends, and loved ones of those who passed away.
Photo Credits: Cigar Coop, unless specified.
Note: We left out the sale of Imperial Brands from this article by mistake. It has been updated and corrected.