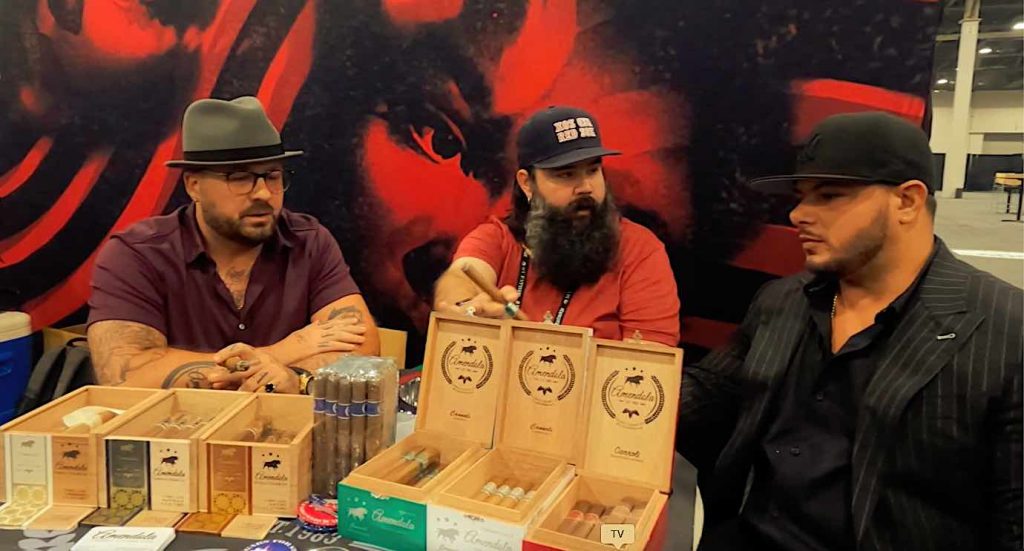 The 2021 Premium Cigar Association (PCA) Trade Show was the first for Amendola Family Cigar Company. Over the past couple of years, the company has really worked to take things to the next level. Most importantly, Amendola has secured some high quality factories to handle its production – most notably the TABSA factory for its core line and the La Zona/San Lotano factories for its limiteds. For this show, Amendola was a part of the Illusione booth and in a way it was a great opportunity to introduce many retailers to its portfolio.
One thing quite impressive about Amendola Family Cigar Company is they match the blend to the size. As a result, you will see a single vitola per blend across the whole portfolio.
First up, the Amendola showcased two new extensions to its limited production Signature Series Cannoli line with the Signature Series Cannoli Green and Signature Series Cannoli White. These cigars come out of Erik Espinosa's La Zona factory. The Signature Series Cannoli Green consists of a Sumatra wrapper over Nicaraguan binder and fillers while the Signature Series Cannoli White features an Ecuadorian Connecticut wrapper over Nicaraguan binder and fillers. Both join the Signature Series Red which uses a San Andres Mexican wrapper over Nicaraguan binder and fillers. The Cannoli is offered in one size across the three blends – a 5 1/2 x 42 Corona. While the existing Cannoli Red is box-pressed, the Green and White are rounded.  Of interest is that, when you line up the green, white, and red-colored boxes that package each of the blends, you have the colors of the Italian flag.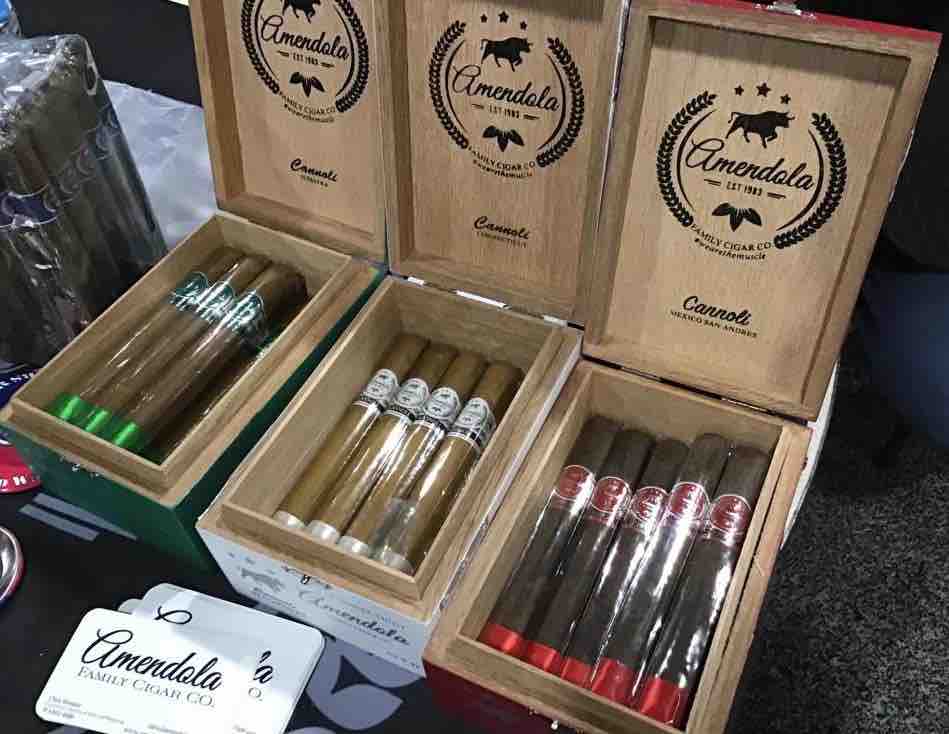 The company also was taking orders on a couple of additional limited editions – the Amendola Padrino and Amendola Speciale. These cigars were released in a small run a few months ago. Because of some of the tobaccos these blends use, Erik Espinosa recommended he work with AJ Fernandez at the San Lotano factory (where several Espinosa blends are produced). The Amendola Padrino is a 5 3/4 x 52 Belicoso that features a Connecticut Broadleaf wrapper. The Amendola Speciale is a blend that was recently reworked. Owners Jeffrey Amendola and Chris Monaco felt the blend could be better so they reworked the cigar into a 6 x 54 box-press highlighted by a Habano Oscuro wrapper.
If you are into dessert, Amendola has a sweet tipped cigar known as the Amendola Dessert. Some of the cigars were showcased at the booth. The company is not looking to venture into the flavored/infused market, but decided to have one offering.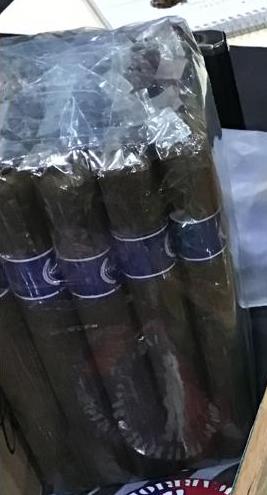 Finally, Amendola's core lines from TABSA: Cremoso (Connecticut), Naturale (Habano) and Maturo (Maduro) were being showcased.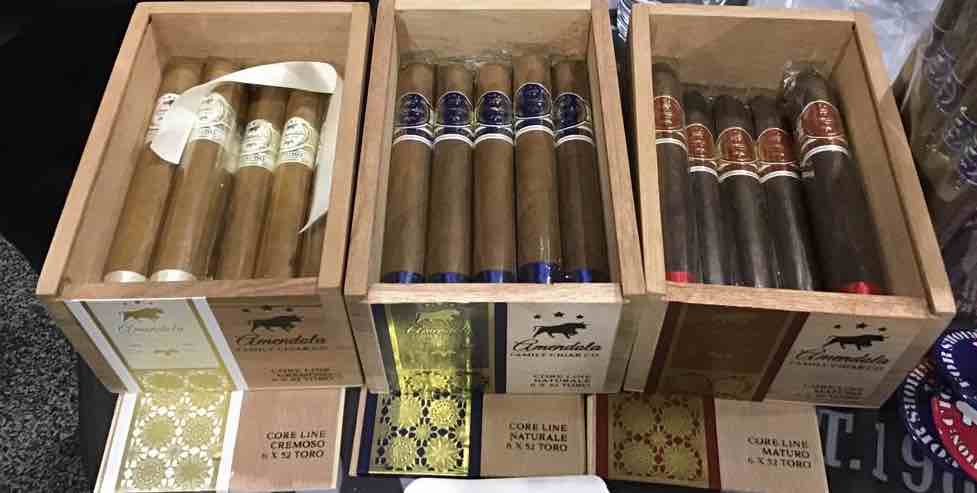 Interview with Jeffrey Amendola and Chris Monaco of Amendola Family Cigar Company
Note: Due to age restrictions, you might have to click on "Watch on YouTube" to play the video.
Product Reports
Photo Credits: Erron Nielsen for Cigar Coop