CLE Cigar Company is home to four main brands: CLE, EIROA, Wynwood Hills, and Asylum. When it comes to the CLE and Eiroa brands, the name of the game is "Cameroon de Jamastran." This is a Cameroon seed wrapper grown on Julio R. Eiroa's tobacco farm in the Jamastran Valley in Honduras. Last year, Julio and his son Justo used the wrapper on JRE Tobacco Company's Aladino Cameroon. This year, Julio's other son Christian would get the opportunity to work with the wrapper. CLE Cigar Company was also in a unique position as it was the only company to produce two PCA Exclusive Cigars – one for the Eiroa brand and the other for the Asylum brand.
The Eiroa PCA Exclusive utilizes the "Cameroon de Jamastran" wrapper. The remainder of the blend features all Honduran tobaccos. The cigar is available in the same three sizes: 50 x 5, 11/18, and 60 x 6. Each of the three sizes comes in 20-count boxes where the lid doubles as an ashtray. The sizes and reusable ashtray are also found on Asylum's PCA Exclusive (which we covered in a separate report).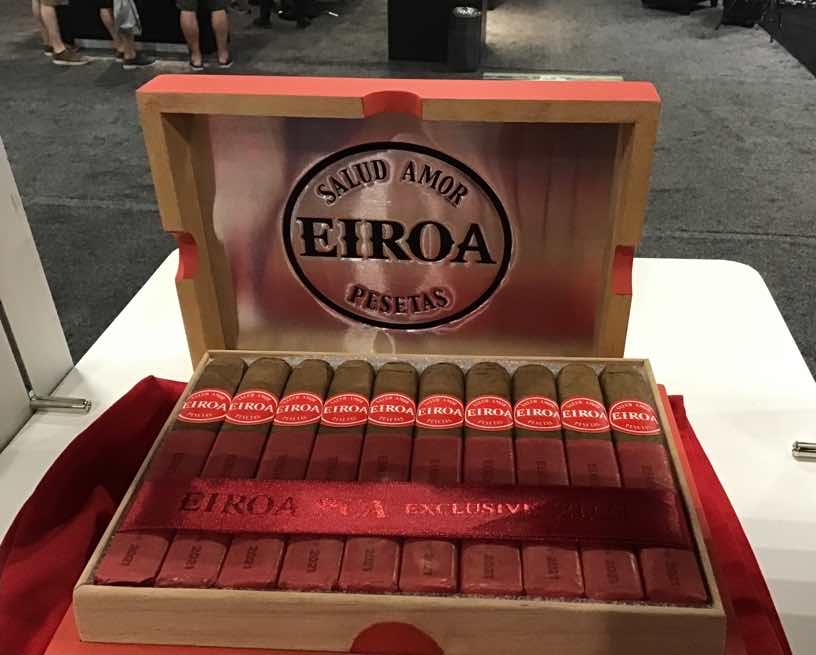 The Cameroon de Jamastran is also being used on the latest CLE Signature cigar, the CLE Signature THT-EKE 0317. CLE Cigar Company owner Christian Eiroa has not disclosed what the name signifies, nor what the rest of the blend is outside the Cameroon seed wrapper. There are three sizes that will be available to CLE retailers: 50 x 5,  54 x 6, and 6 x 60. There is also a fourth size that will be in CLE's unique 11/18 format that will be a part of the 2021 Tobacconist Association of America (TAA) Exclusive Series.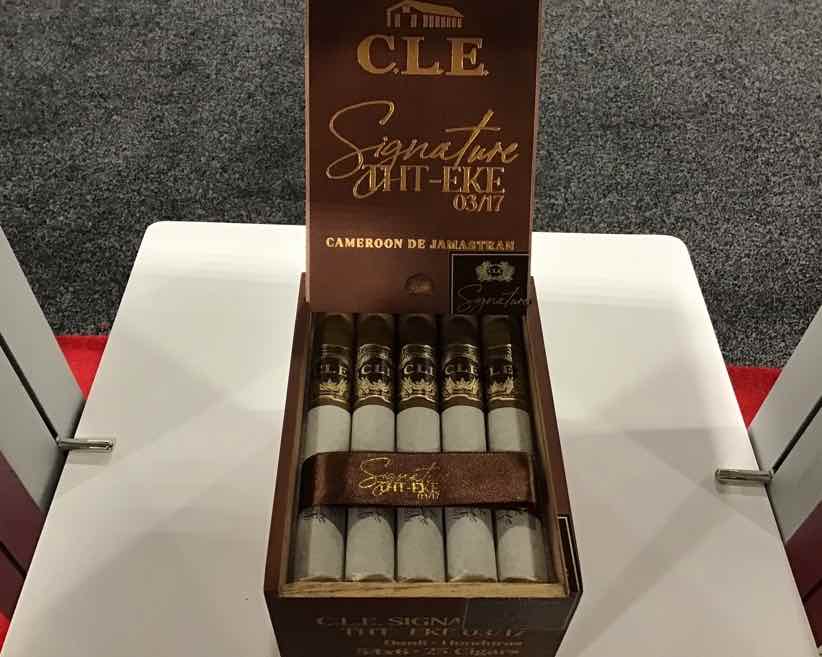 Asylum Cigars
We covered Asylum in a separate PCA Report.
Interview with Tom Lazuka, CLE Cigar Company/Asylum Cigars
Note: Due to age restrictions, you might have to click on "Watch on YouTube" to play the video.
Product Reports
Photo Credits: Erron Nielsen for Cigar Coop
Video Credit: Ben Lee for Cigar Coop