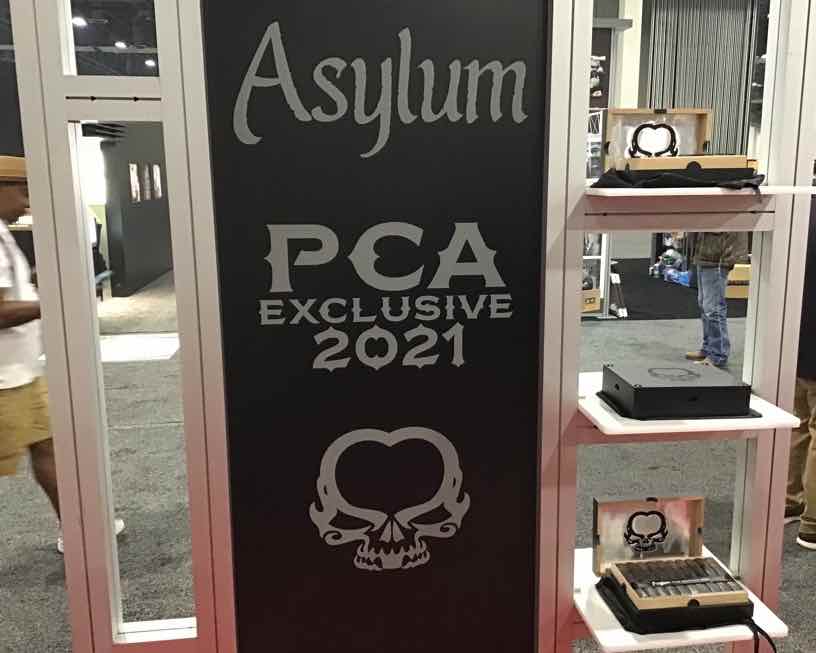 As always Asylum Cigars was a part of the CLE Cigar Company's booth at the 2021 Premium Cigar Association (PCA) Trade Show. To say 2021 was a big year at the 2021 PCA Trade Show for Asylum might be somewhat of an understatement. Yes, the brand offered a PCA Exclusive release to those retailers in attendance at the Trade Show. Yes, the brand had a cigar to celebrate its ninth anniversary. And yes, the brand is known for its big ring gauge cigars. However, this year one of those nine-year anniversary cigars was a really big cigar – a monster 90 x 9 vitola. This would be Asylum's largest ring gauge cigar to date.
The Asylum PCA Exclusive consists of a never-been-used hybrid Habano wrapper grown by Julio R. Eiroa. The remainder of the blend features all Honduran tobaccos. The cigar is available in the same three sizes: 50 x 5, 11/18, and 60 x 6. Each of the three sizes come in 20-count boxes where the lid doubles as an ashtray.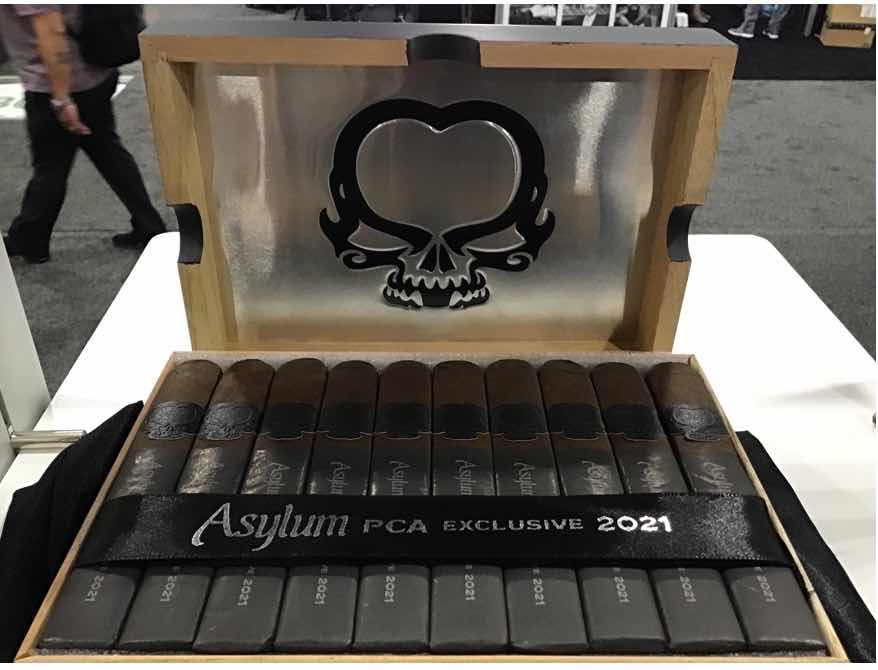 For the third year in a row, Asylum has an anniversary cigar. Asylum Nine pays homage to the 9th anniversary of the cigar following the Asylum Seven (7th Anniversary) and Asylum Eight (8th Anniversary) releases.  The Asylum Nine will be an all-Honduran puro.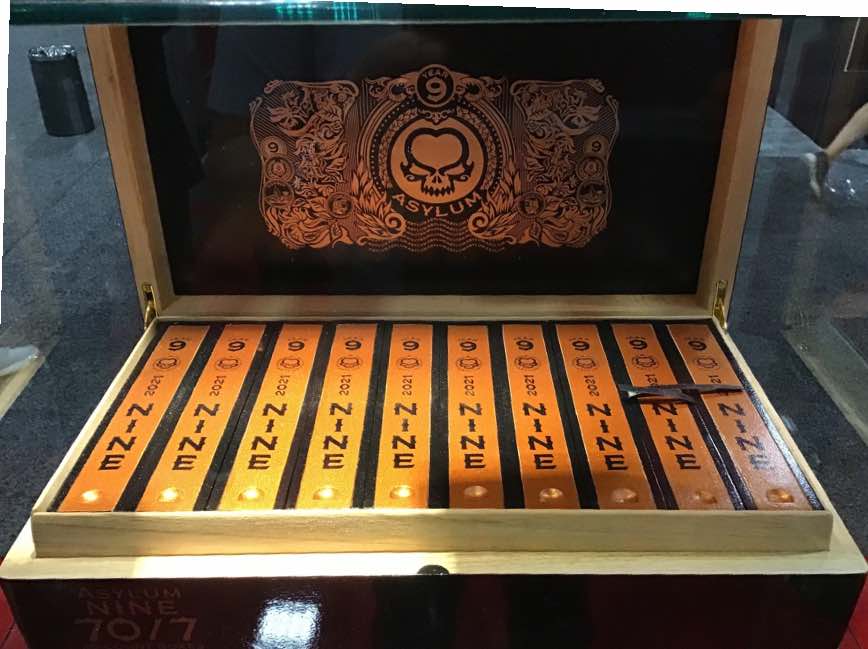 Like the Asylum Seven and Asylum Eight releases, the Asylum Nine is targeted as an ultra-premium for big ring gauge cigar enthusiasts. Also like those releases, Asylum Nine will come in a 70 x 7 and 11/18 size, but there will be a third size – the 90 x 9. The story of the Asylum 9 90 x 9 goes back to earlier this year when the company put an April Fool's joke on social media saying it was releasing a 90 x 9 cigar. This soon led to many retailers requesting the cigar. CLE Cigar Company, the parent company of Asylum decided to greenlight the project and turn the April's Fool joke into reality. All three sizes of the Asylum Nine will be packaged in individual coffins.
Product Reports
Photo Credit: Erron Nielsen for Cigar Coop