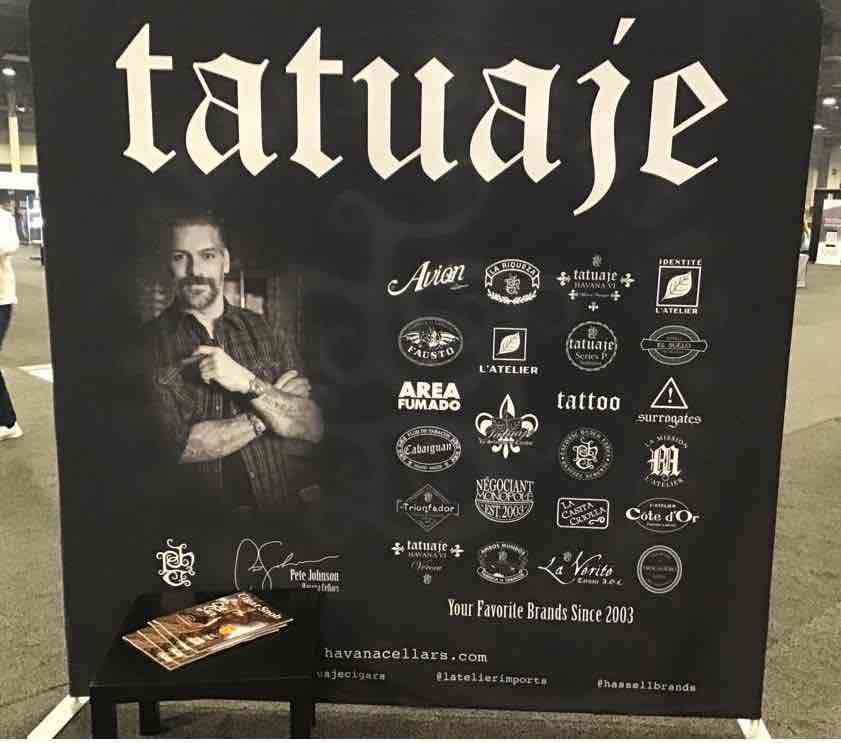 Our grand finale to our video coverage is a 28-minute interview with Pete Johnson. To say 2021 was a busy year for Pete Johnson and Tatuaje Cigars is an understatement. While Johnson did not have his normal full-scale booth, Johnson came prepared to offer a lot of intriguing product offerings to his retail customers. There truly was something for everyone at this booth. There was plenty to talk about when it came to the products, but in this interview, Johnson provides insights into his thoughts on the Trade Show and the state of the industry as a whole.
Pete was also presented an award by Bear Duplisea for his "Most Watch Take" (episode) of 2020 from his #ElOsoFumarTakes program. We'll have a separate video of this presentation at a later date.
Pete Johnson's long-awaited advent calendar, officially dubbed Tatuaje Holiday was showcased. This is a project that Johnson has talked about several times and it now is becoming a reality. The Tatuaje Holiday set contains 24 cigars (15 Core lines, 5 Monsters, 2 "Holiday" Cigars, and 2 Tatuaje Pumpkin Cigars). Each cigar is hidden behind a panel, and each day a cigar enthusiast can remove the panel to reveal and smoke the day's cigar. . All of the cigars are in a new exclusive size for the calendar – a 4 1/2 x 46. The targeted release is later this year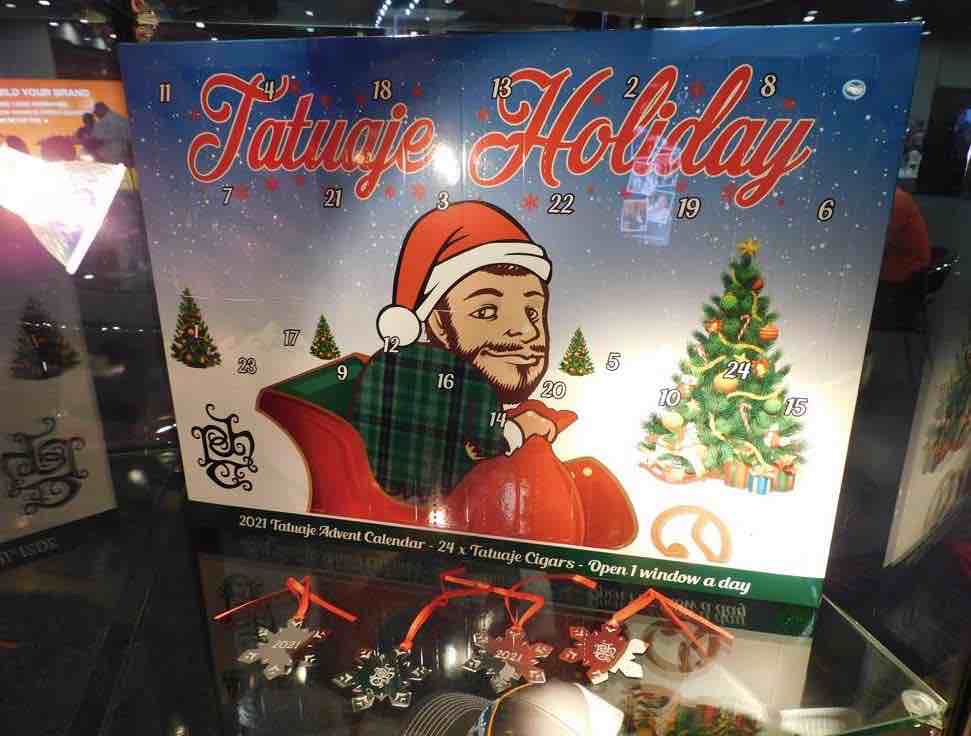 The Tatuaje Monster Series gets a new sampler and a new addition. The Tatuaje Monster Mash is the seventh sampler to be released under the Monsters umbrella. The Tatuaje Monster Mash includes Monster vitolas that are based on the original full-sized release for each Monster blend, but 1 1/2 inches shorter than that original release. Monster Mash features all thirteen blends for the Monster Series plus a 14th blend called "Creature" – based on The Creature from the Black Lagoon character. The Creature will be a perfecto vitola measuring 5 3/8 x 48. He did not unveil the cigars at the show, but did showcase the packaging.
In addition, there are plans to re-release the monster that started it all, Tatuaje The Frank. Plans for the Monster Mash and re-release of the Frank are slated for the Fall. The cigar and packaging were not on display at the Trade Show.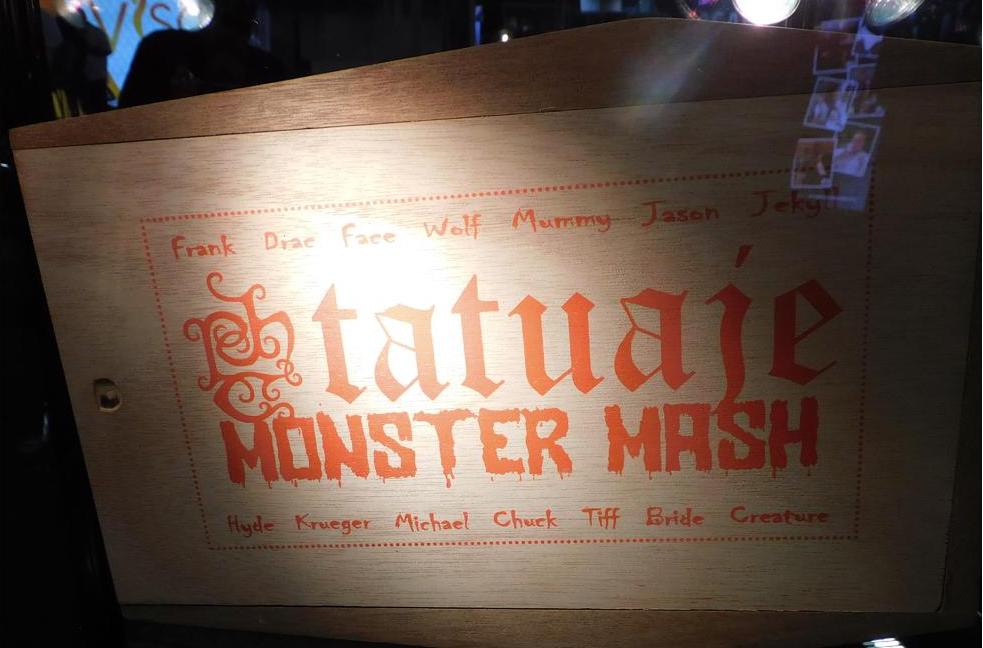 After a nearly nine-year hiatus, there is a new Tatuaje Cojonu, the Tatuaje Cojonu 2021. The Cojonu series was first released in 2003 and up until 2012, a new addition was added every three years. Johnson skipped 2015 and 2018, but now comes the 2021 release. The Tatuaje Cojonu 2021 consists of an Ecuadorian Habano wrapper over Nicaraguan binder and filler. It is available in one size – a 7 x 58 Belicoso. The cigars are presented in 21-count cabinet-style boxes.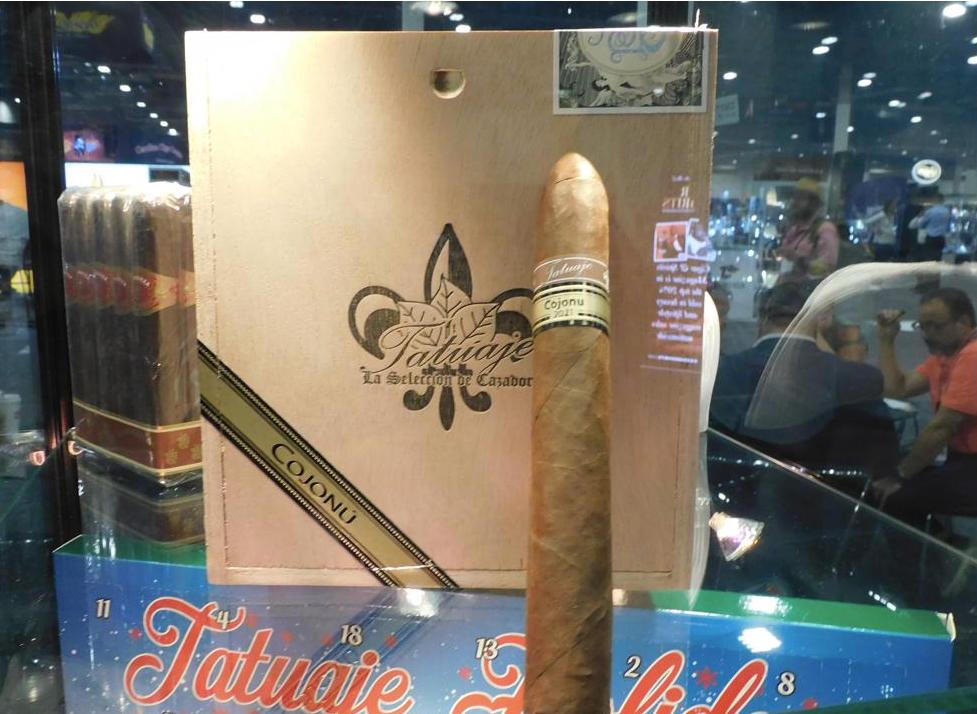 The Tatuaje T110 has been one of the most sought-after limited editions in Tatuaje history. It was first released in 2009 to R. Field Wine Co in Honolulu, Hawaii. It was re-released to the Hawaiian retailer earlier this year. Now there is an allocation for the T110 made available exclusively for retailers who attended the PCA show. Earlier this year, the T110 had another release for R. Field Wine Co. An allocation of the T110 was also made available exclusively to attendees at the 2021 PCA Trade Show. The T110 is a 4 3/4 x 52 Short Robusto featuring an Ecuadorian Habano wrapper. However, there were two additional variants – the T110 Capa Especial featuring an Ecuadorian Sumatra wrapper and the T110 Broadleaf featuring a Connecticut Broadleaf wrapper. Both the T110 Capa Especial and T110 Reserva were available at the Trade Show. All three blends have limited production.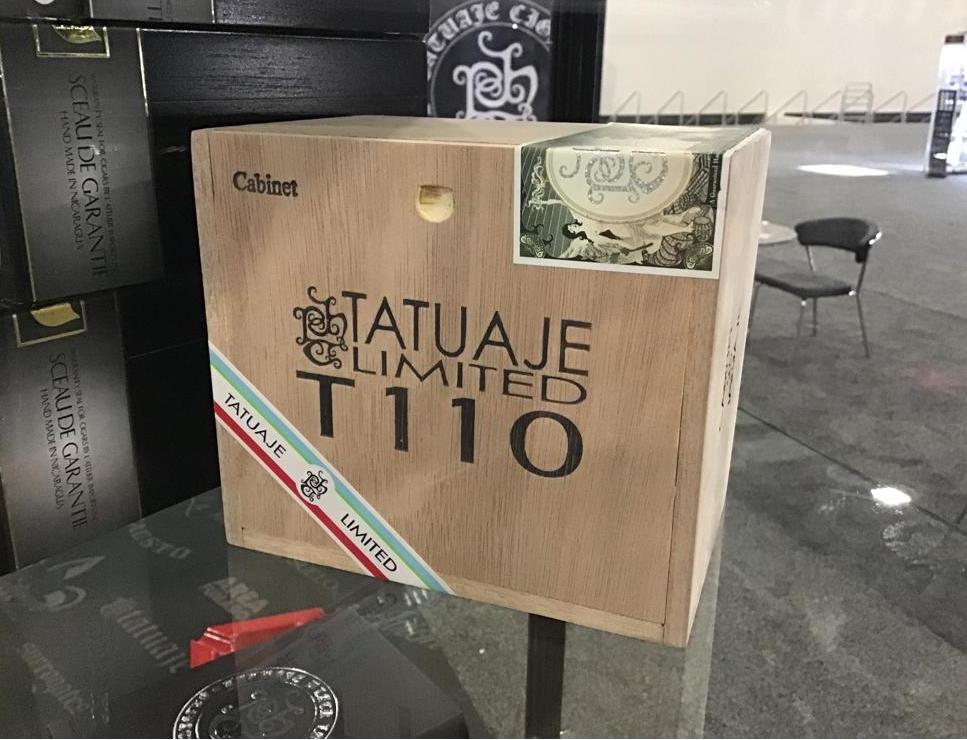 In addition, La Riqueza is seeing a new extension with the La Riqueza SE. La Riqueza is a Connecticut Broadleaf wrapped line by Tatuaje that had been put on "pause," but not discontinued. Much of this was due to the Connecticut Broadleaf shortages that plagued the industry. The La Riqueza SE is being used to re-ignite the brand. The La Riqueza SE is a 5″5/8 * 54 vitola that will be packaged in ten-count bundles.
Earlier this year limited edition line extensions of Tatuaje's Private Reserve (Black Label) line were made available to PCA members through the PCA Hub. These sizes are a 6 x 50 Toro and the 5 3/8 x 48 Británicas Extra. Both of these sizes were brought to the Trade Show and the remaining allocation was made available to attendees.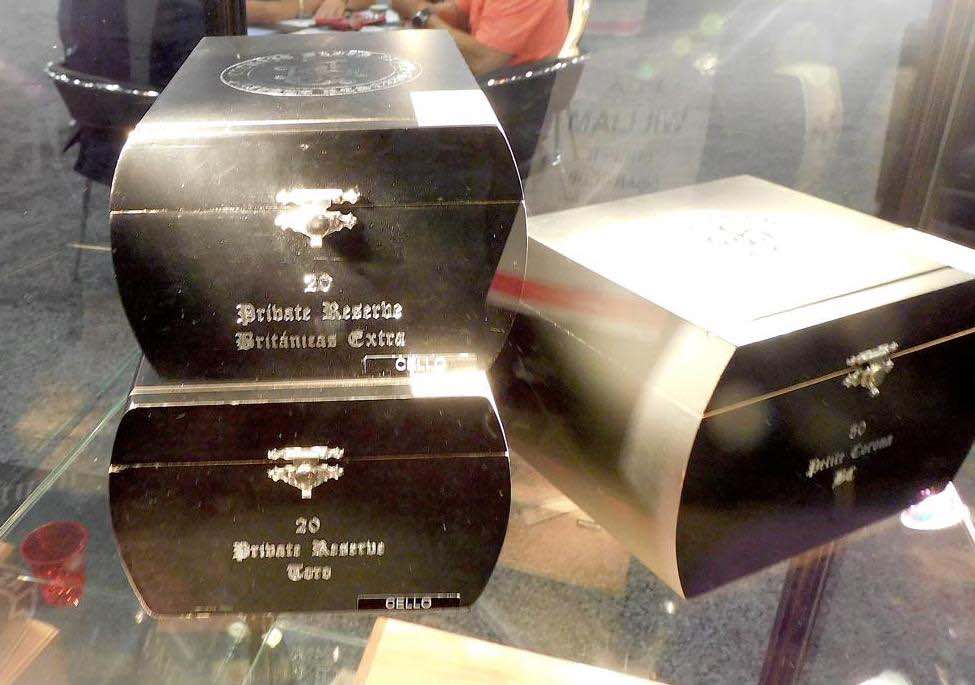 Finally, there were two Toro-sized sampler bags featuring humidified pouches that were made available. These packs contain five different cigars across the Tatuaje, L'Atelier, and Surrogates lines.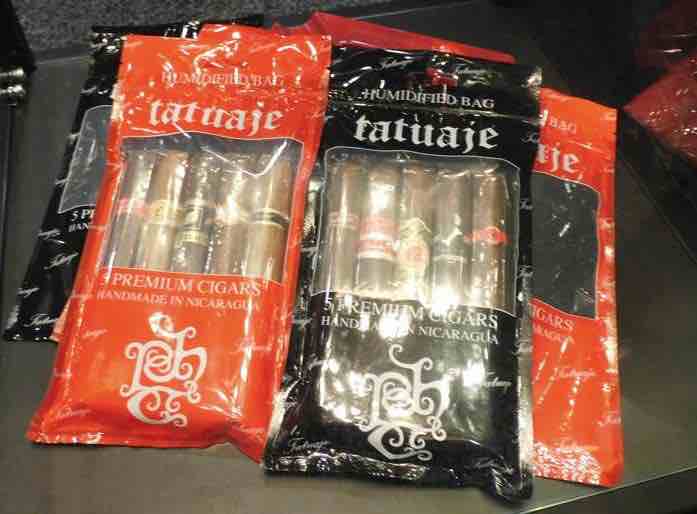 A 28 Minute Conversation with Pete Johnson
Note: Due to age restrictions, you might have to click on "Watch on YouTube" to play the video. We apologize for any audio quality issues. We hope you enjoy the interview.
Product Reports
Photo Credits: Erron Nielsen for Cigar Coop
Video Credit: Ben Lee for Cigar Coop