"In a short time, the Joya de Nicaragua Cinco Décadas has made its mark on the marketplace…the Fundador was the first line extension, and it lives up to the high standards set by the El General and Diademas sizes."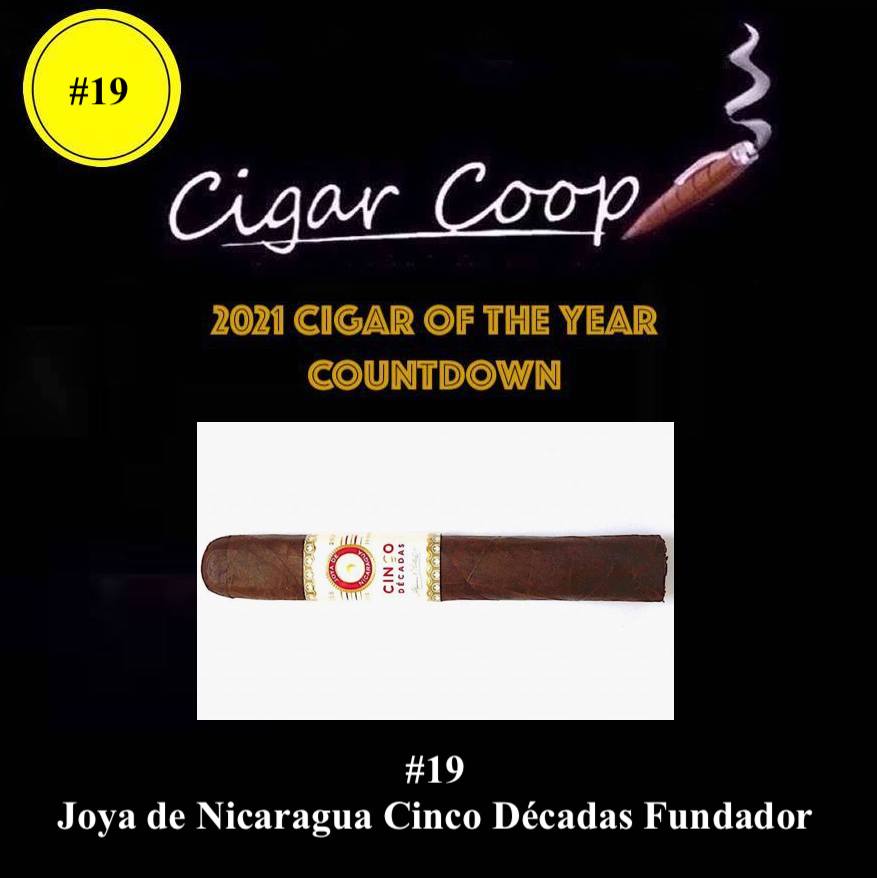 Wrapper: Not Disclosed
Binder: Not Disclosed
Filler: Not Disclosed
Country of Origin: Nicaragua
Factory: Fábrica de Tabacos Joya de Nicaragua SA
Diadema: 6 x 54
Price: $20.40
Sponsor: No
Samples Provided for Initial Review: Yes
Review: Joya de Nicaragua Cinco Décadas Fundador (11/30/20)
Appearances on Countdown (By Year/Company): 5 (2010, 2012, 2018, 2020, 2021)
Coming in at #19 is the Joya de Nicaragua Cinco Décadas Fundador. In 2018, Joya de Nicaragua celebrated 50 years in the cigar business. To mark the occasion, Joya de Nicaragua introduced a line appropriately called Cinco Décadas (five decades). The line was originally introduced in two sizes (Diadema and El General). Line extensions would follow with each size paying tribute to the people and events that have shaped the country's history. The first line extension was in 2019, and it's called Fundador, a 6 x 54 box-pressed Toro. The word fundador is Spanish for "founder" and in this case, it pays homage to the two gentlemen who founded Joya de Nicaragua – Simón Camacho and Juan Francisco Bermejo.
Joya de Nicaragua has not tipped its hat in terms of what tobaccos are used in the Cinco Décadas. As for the Fundador, it is the first and currently only box-pressed offering in the line. The various sizes of Cinco Décadas are released in smaller batches on a semi-regular annual basis.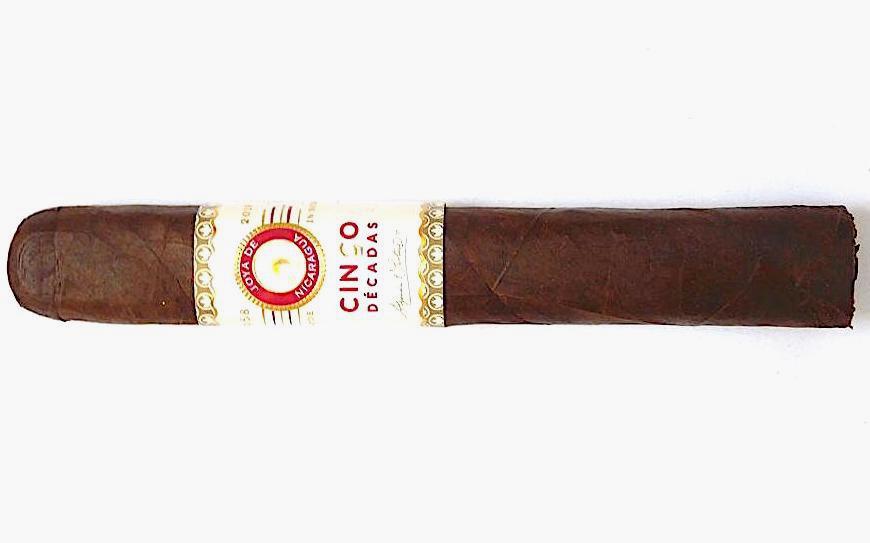 The Joya de Nicaragua Cinco Décadas Fundador delivers notes of natural tobacco, earth, mixed pepper, wood, and what I would describe as a signature cherry-cream note. The flavors delivered are medium-bodied countered by medium strength.
Joya de Nicaragua has become the first company to place two cigars on the 2021 Countdown (the other being the Joya de Nicaragua Numero Uno Le Premier at #24) Historically, this marks the fifth year Crowned Heads has secured a spot on the Countdown. This is also the third vitola from Cinco Decádas to land on a Countdown (El General was #11 in 2018 and the Diadema was #28 in 2020) Nicaragua continues to be a dominant country of origin for cigars making the 2021 list. Of the twelve cigars we have unveiled moving up the Countdown, this is the eighth one from Nicaragua.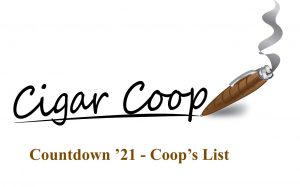 For details of the 2021 Cigar of the Year Countdown, see our 2021 criteria.
Note: Due to age restrictions, you might have to click on "Watch on YouTube" below.
Photo/Media Credits: Cigar Coop