The Winter Collection (2020) Robusto was a home run flavorwise. In fact from a flavor perspective, I have no problem putting this toward the top of Rocky Patel's releases.  In the end, this is a cigar I could recommend to anyone."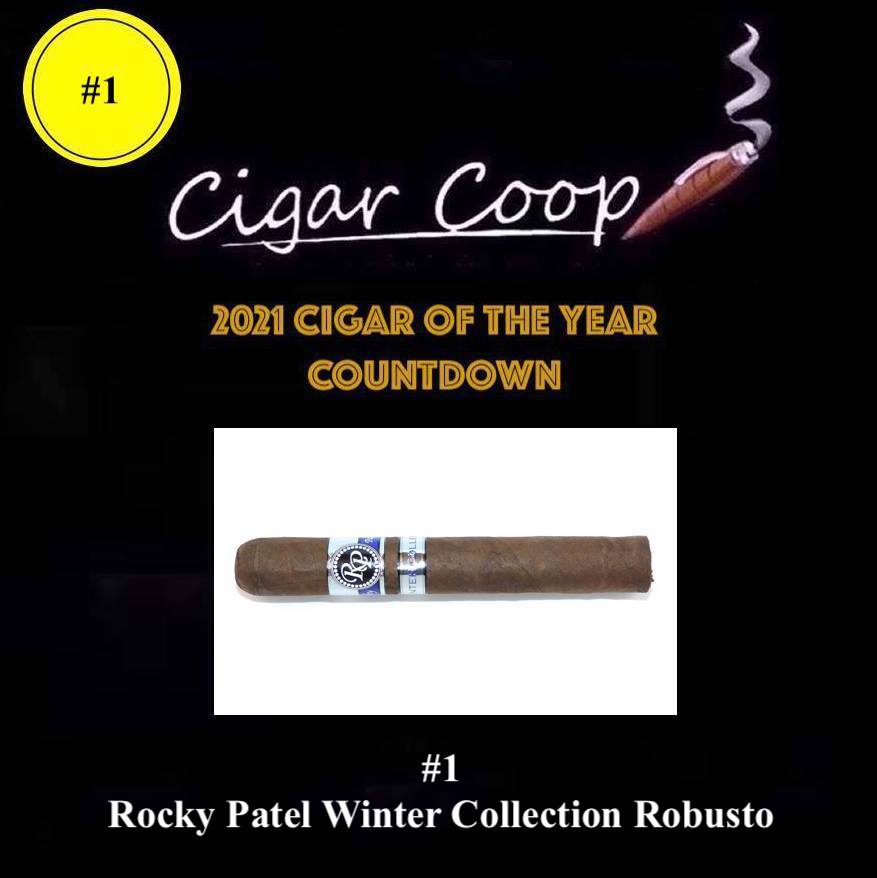 Wrapper: Mexican San Andres
Binder: Nicaraguan
Filler: Honduran, Nicaragua
Country of Origin: Nicaragua
Factory: Tabacalera Villa Cuba S.A. (TAVICUSA)
Robusto: 5 1/2 x 50
Price:  $10.50
Sponsor: No
Samples Provided for Initial Review: No
Review: Rocky Patel Winter Collection 2020 Robusto (2/28/21)
Appearances on Countdown (By Year/Company): 6 (2010, 2011, 2013, 2015, 2020, 2021)
The Number One Cigar of the Year for 2021 is the Rocky Patel Winter Collection Robusto!  The story of the Winter Collection dates back to 2008 when Rocky Patel launched a series of limited edition cigars to coincide with each of the four seasons. This series included the Spring Collection, Summer Collection, Autumn Collection, and Winter Collection. Of the four blends, it was the original Winter Collection that built up a core following. Since then, this has led to the limited edition Rocky Patel Winter Collection 2012 and now a regular production Winter Collection 2020 (simply called the Rocky Patel Winter Collection). Each of these incarnations of the Winter Collection has had a different blend, but it's the 2020 edition in the Robusto size that takes its place in history.
The Rocky Patel Winter Collection features a Mexican San Andres wrapper, a Nicaraguan binder, and a combination of Honduran and Nicaraguan tobaccos for the filler. Production is handled out of Rocky Patel's Tabacalera Villa Cuba S.A. (TAVICUSA) factory in Estelí, Nicaragua. The Robusto is what can be termed the  "Rocky Patel Robusto Extra Size" measuring 5 1/2 x 50.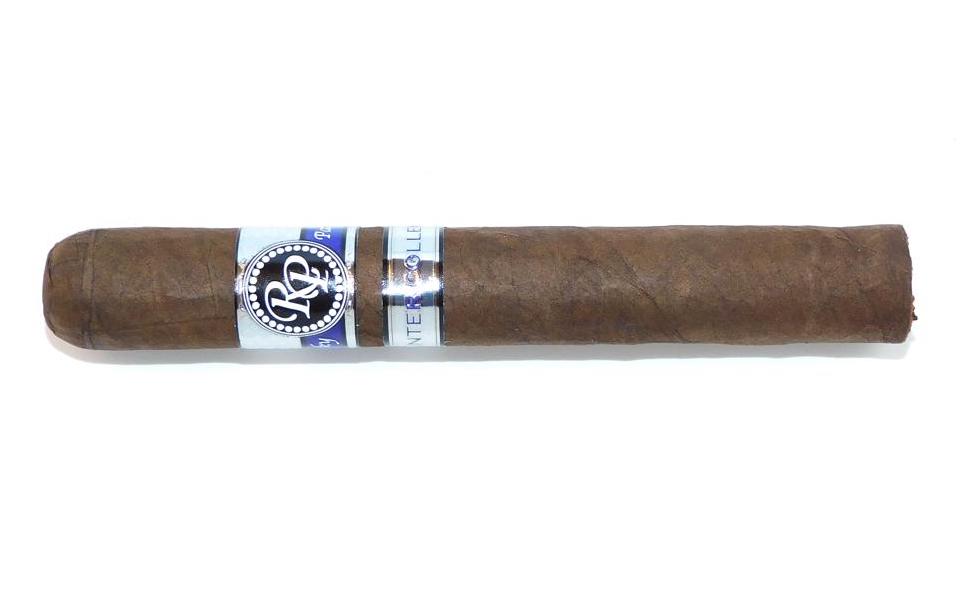 Flavor-wise, the Rocky Patel Winter Collection Robusto is going to fire on all cylinders. The flavors are a mix of notes of coffee, earth, natural tobacco, red wine, baker's spice, white pepper, and exotic spice. The flavors are medium-bodied countered by medium strength – making this a cigar that can be enjoyed by anyone.
This was a cigar that I first assessed back in late February 2021 and it blew me away. I knew this was a potential 2021 Cigar of the Year candidate back then, but the question would be whether that consistency would hold all of the way until the final tastings in November – the answer was yes.
This is the sixth year Rocky Patel Premium Cigars has landed on a Cigar Coop Countdown. The 2021 Countdown has definitely been the company's strongest – securing two cigars in the Top 5, including the #5 ranked Rocky Patel Quarter Century. It also is the third TAVICUSA cigar, joining Micky Pegg's All Saints St. Francis and the Quarter Century. Nicaragua was the dominant country, with 22 of the 30 cigars originating from that Central American country.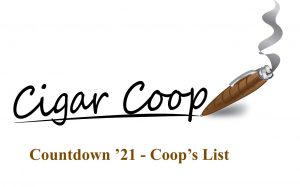 For details of the 2021 Cigar of the Year Countdown, see our 2021 criteria.
Note: Due to age restrictions, you might have to click on "Watch on YouTube" below.
Photo/Media Credits: Cigar Coop