The Prime Time Awards are voted on by members of the Cigar Coop team. The awards look at the impact on the cigar industry. Today, we unveil our choice for the 2021 Large Company of the Year. This award factors in things such as innovation, continued quality, and impact to the industry.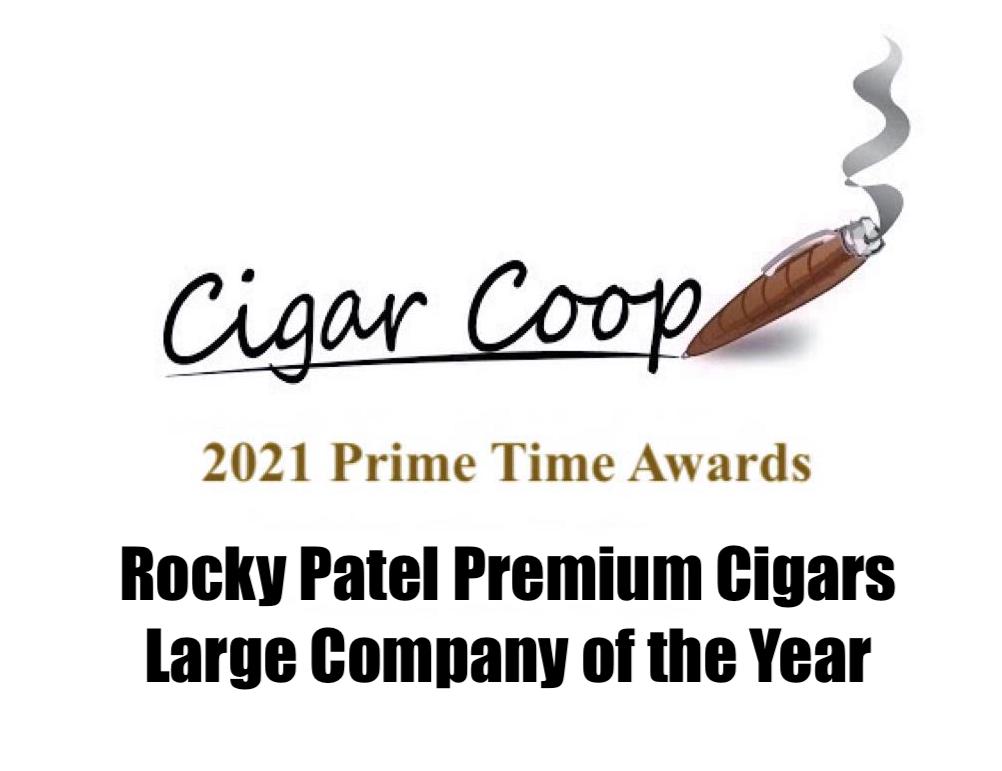 Rocky Patel Premium Cigars takes the Prime Time Award for 2021 Large Company of the year.
In 2021, company owner and founder Rocky Patel had recently finished a year of celebrating 25 years in the cigar industry. It's been an incredible journey. Along the way, Rocky recognized the importance of having a world-class vertically integrated operation. Today, this is exactly where Rocky is – he has the factory, the farms, and a full sales team. One can observe and see how this operation is now like a symphony orchestra.
Product innovation is something that Rocky Patel Premium Cigars has never fallen short on. Led by the Rocky Patel Sixty, White Label, and Disciple, 2021 was quite an exciting year for the company. The company simply seemed like they fired on all cylinders.  In addition, the company had a lot of momentum with prior years' releases such as the Quarter Century, Grand Reserve, and of course the 2021 Cigar Coop Cigar of the Year, the Winter Collection.
Rocky Patel Premium Cigars has always had excellent consumer engagement, and 2021 would also be no exception in that area. The bottom Lin is cigar enthusiasts were genuinely excited at what the company delivered.
Rocky Patel Premium Cigars also appeared on all five ballots of the panel receiving 20 of a maximum of 25 points.
For more details on our selection process, click here.
The full vote results appear here.
Complete List Winners 
2017 Plasencia Cigars
2018 Joya de Nicaragua
2019 Altadis U.S.A.
2020 Drew Estate
2021 Rocky Patel Premium Cigars