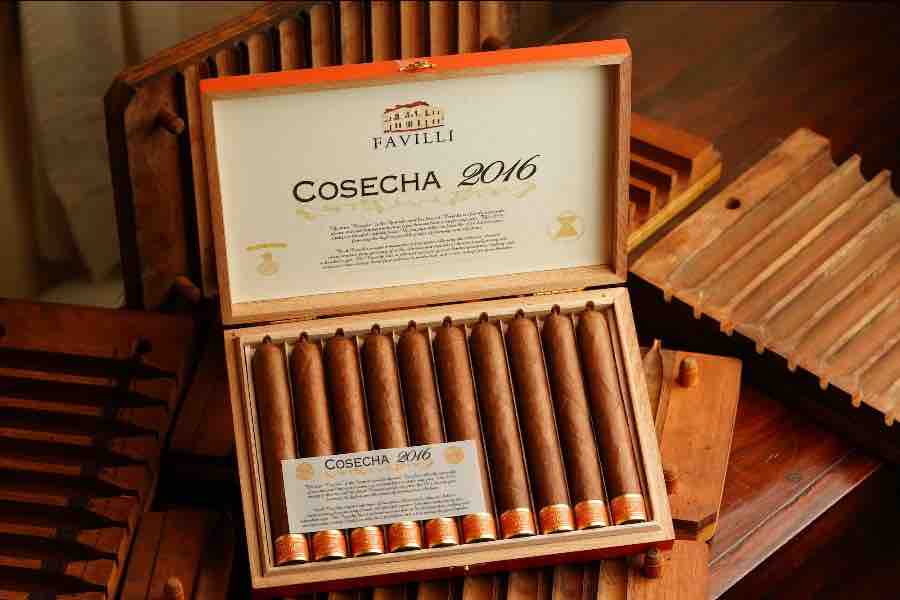 Favilli Cigars SA has announced its fifth installment of its Cosecha Series, the Favilli Cosecha 2016.
The name "cosecha" is Spanish for "harvest." It's a concept that is analogous to harvesting premium grapes from a particular crop in the wine world. Cosecha 2016 features the best tobaccos harvested from the year 2016. Normally Cosecha releases have been aged for five years, but Favilli Cigars says these cigars have an extra year of age on them.
The Favilli Cosecha 2016 comes in one size – a 6 x 52 Toro. All of the tobaccos used are Nicaraguan. The cigars are presented in ten-count boxes with pricing set at $20.00 MSRP per cigar. Production comes from the Casa Favilli factory in Grenada, Nicaragua.
Previous installments of the Cosecha Series include Cosecha 2012 (released in 2017), Cosecha 2013 (released in 2018), Cosecha 2014 (released in 2019), and Cosecha 2015 (released in 2020). The Cosecha 2016 is the first release under the Favilli name as the previous releases carried the Mombacho name. Late last year, the company announced it would be doing business in the U.S. market under the name Favilli Cigars SA.
Photo Credit: Favilli Cigars