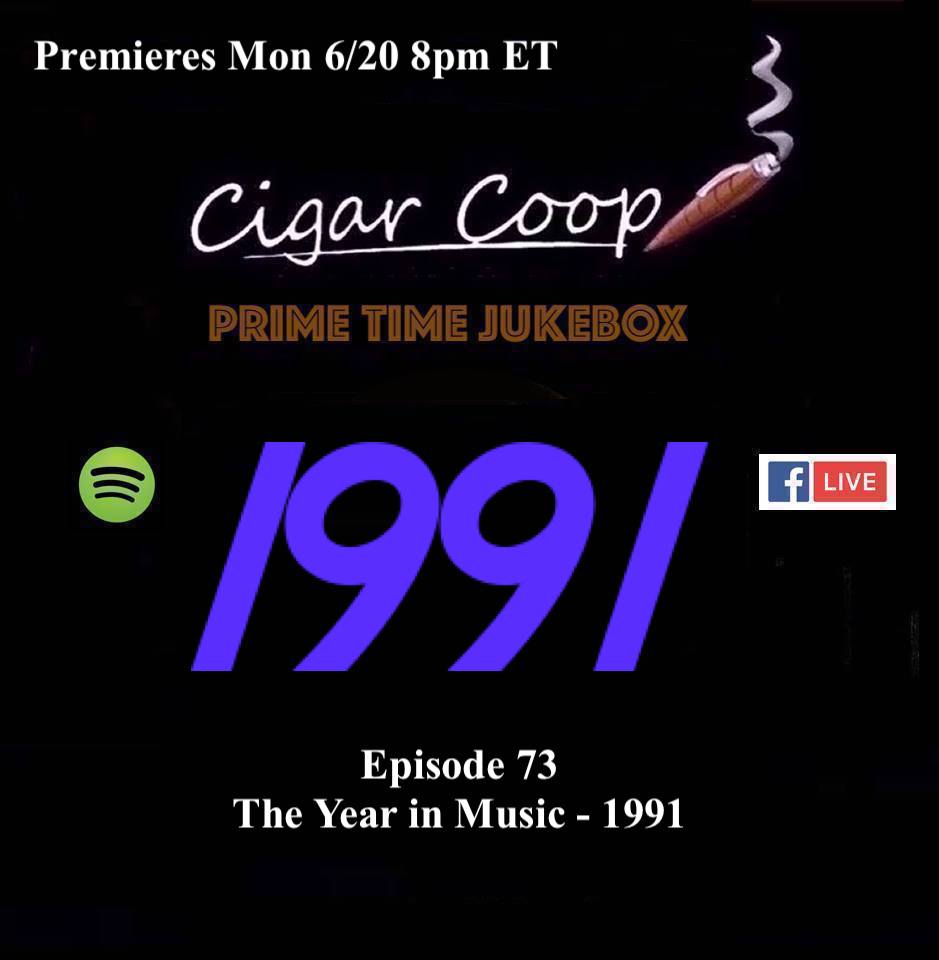 1991 was one of the biggest years in contemporary music. It's a year that saw upheaval and change as we never have seen before. On this show, Dave and Coop will share the some of their favorite albums from that year – along with their favorite songs.
On the cigar end of things, we will discuss Matt Booth's sale of Room101 Cigars to Scandinavian Tobacco Group.
For this show, Dave smokes the Alec Bradley Black Market and Coop smokes the Room101 Snake Shake.
Tune in to the premiere on the Cigar Coop Facebook Live page on Monday 6/20 at 8pm ET.
As always you can follow along with our Spotify Playlists:
Prime Time Jukebox – the podcast where the cigar industry talks music. You can catch us on Google Play Music, iTunes, Podbean, YouTube, Odysee, and Rumble.