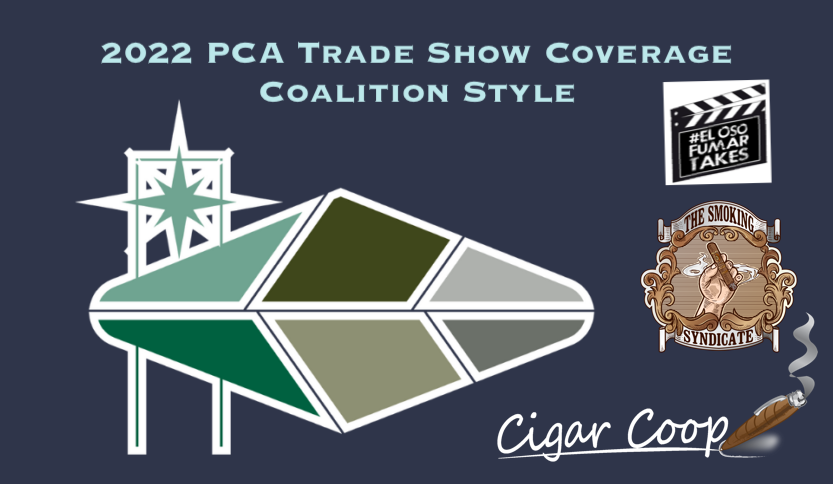 Today I'll recap the two days before the actual opening of the 2022 Premium Cigar Association (PCA) Trade Show which takes place in Las Vegas, Nevada. The theme here is quite simple: there is a quite a positive upswing going into this show and the PCA has to be pleased.
First I will take a look at July 7th, 2022. There was a meeting for members of the PCA Board. In addition many manufacturers and brand owners took to the show floor to work on booth setup. Other than those two things, the majority of the activities were social. For the most part, the gatherings were at Bar Luca in the Palazzo. Bar Luca has been the casino lounge that has become the unofficial social hub for the PCA Trade Show since it moved back to the Venetian Expo Center (formerly Sands Expo Center) in 2019.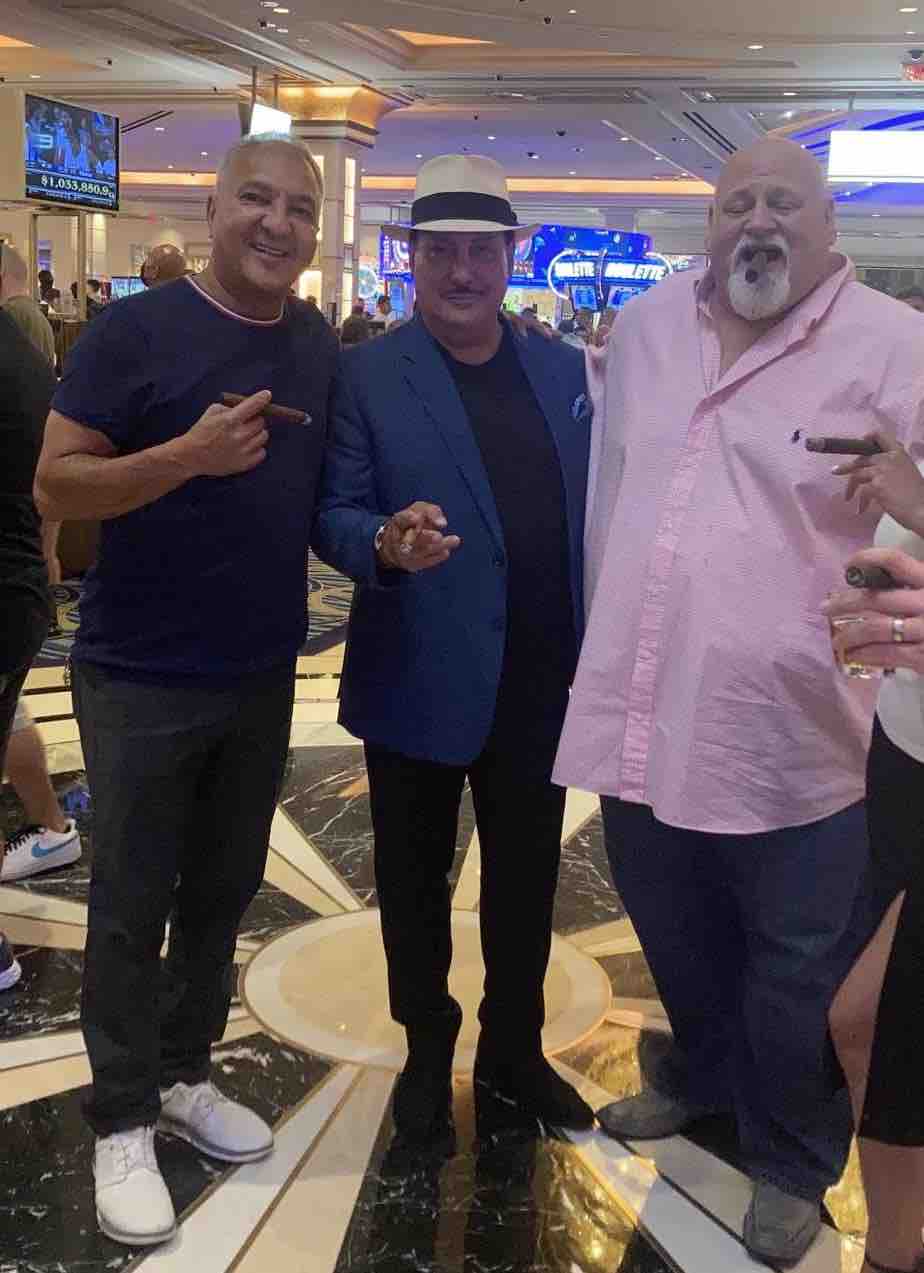 On a side note, another lounge called The Dorsey which is also over at the Palazzo was a place where many industry people were gathering in the evening. This was a cocktail lounge that had a little more of a chic look. I have yet to visit it. One night at Bar Luca was enough for this author.
While it's easy for me to poke fun at how much time the cigar industry spends at the bar, there was a who's who of industry people who were there on July 7th. It's hard to gauge foot traffic, but the volume was the first indication that we will see more people in attendance at this trade show than in a long time. The other thing that was quite clear was that there was positive energy from almost everyone I spoke with as the trade show approached.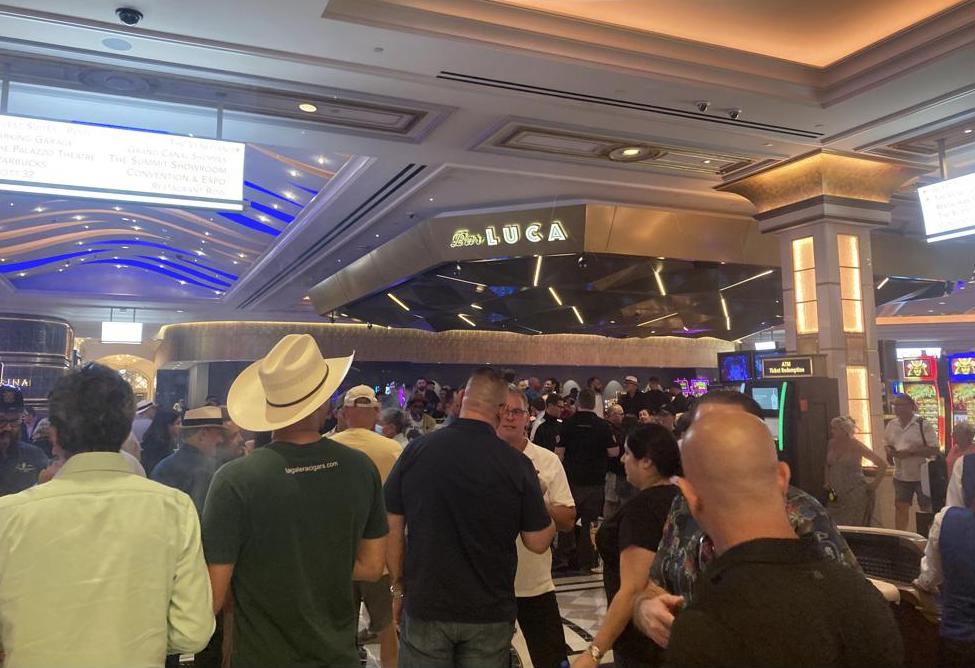 Perhaps the most interesting conversations I had of the night were with Carlito Fuente and Rocky Patel. Both were quick to bring up the very favorable ruling by Judge Mehta in the U.S. District Court of the District of Columbia where he said proposed regulations in the U.S. Food and Drug Administration (FDA)'s Deeming Rule were arbitrary and capricious. While both Fuente and Patel were quite happy, they also realized the cigar industry is not out of the woods. Both were also passionate to point out that they believe others in the industry are incorrect if they think they're out of the woods when it comes to the FDA.
Taking a look at Friday, July 8th, the Fuente Friday seminar took place.  This was a seminar featuring Carlito Fuente and José Blanco where they discussed and demonstrated all the stages of a new cigar.  As I walked into the Venetian Expo Center to register, it was about 45 minutes before the seminar started. There was a massive line that stretched far down the corridor.
My unofficial count had it close to 150 people waiting. There was a limit of 250 participants for the seminar. There didn't seem any problem meeting that 250 number – plus there were also several observers in attendance. While I was walking past the line to register, I saw PCA Executive Scott Pearce taking video of the line with a smile on his face. He was also among the crowd at Bar Luca the night before.  He had a good reason to smile. Not only were people back, but they were happy and excited to be back at the PCA Trade Show.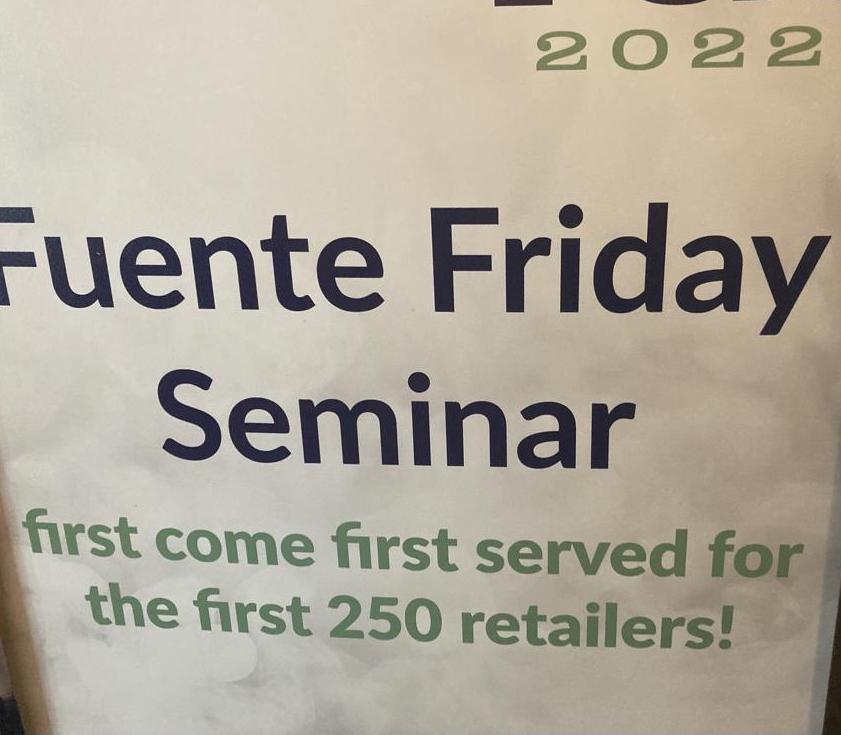 As I said in my PCA Pre-Game Report Part 1, improving the "Experience" component is something the PCA is focusing on. No doubt, Fuente Friday showed that there is interest in this kind of interactive event. While there aren't a lot of manufacturers that will be able to get about 150 people on a line for a seminar, I think this shows the PCA is heading in the right direction.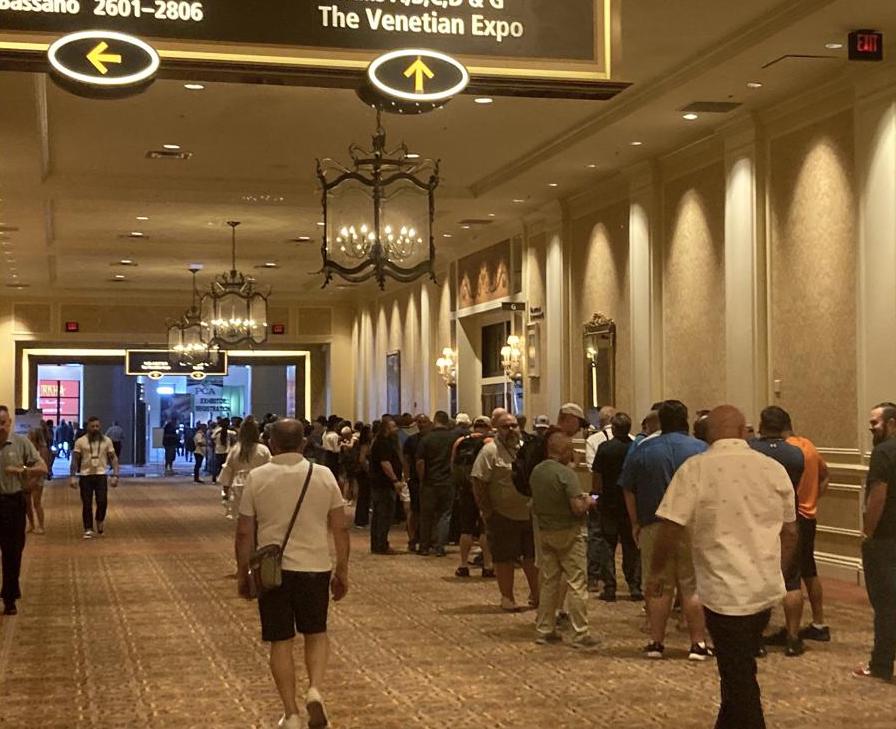 Later that evening was the opening gala. Again, there was a large number of attendees. The opening gala was hosted by Crowned Heads/ACE Prime/Ozgener Family Cigars. Not only were there more people than last year, but there was more space – which was needed. The opening gala took place in one of the convention halls. While it still had a very industry feel to it, this was another positive sign as the show floor wasn't even officially open yet.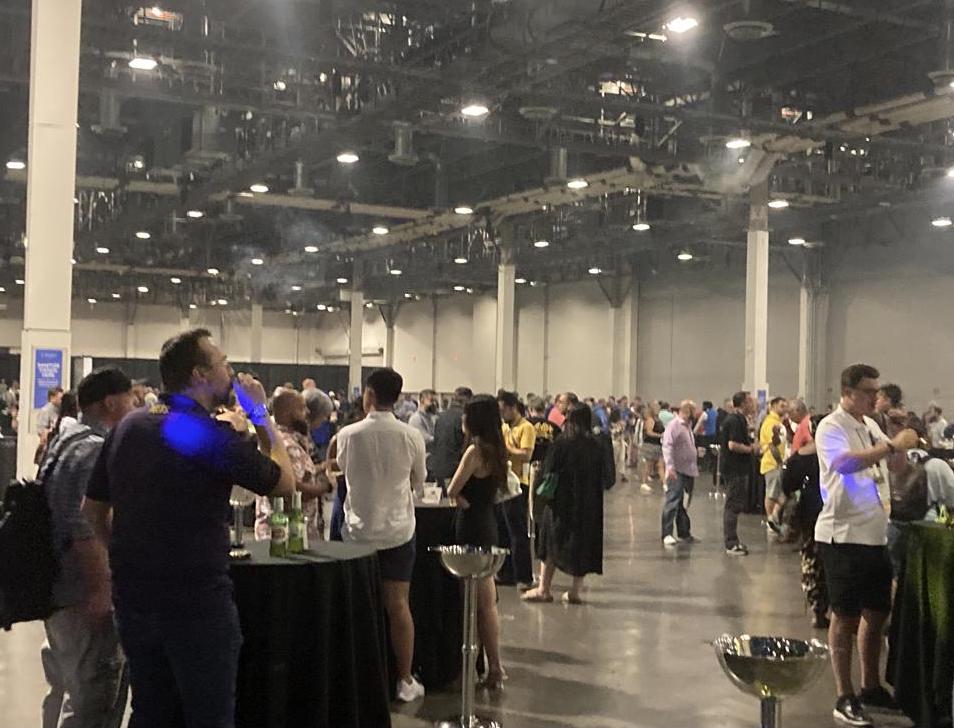 One final note. As I wandered through the Venetian on the eve of the show, there was some pushback on our Pre-Game stories of Top 5 Cigars and my personal selection for "The Company." The objection wasn't on who was picked as much as who wasn't picked – namely Arturo Fuente and Padrón Cigars. The companies have a historic joint project being unveiled on Sunday, July 10.  I will say that this project is one of the most talked-about cigars. There are a lot of unknowns about this cigar including packaging, blend information, availability, and production. It was only officially confirmed on July 7th that the project would be unveiled – and by that point, our articles named above were already in production.
While I can debate what did and didn't make our criteria, I can't debate the fact that Fuente/Padrón has got quite a bit of buzz.
Photo Credits: Cigar Coop