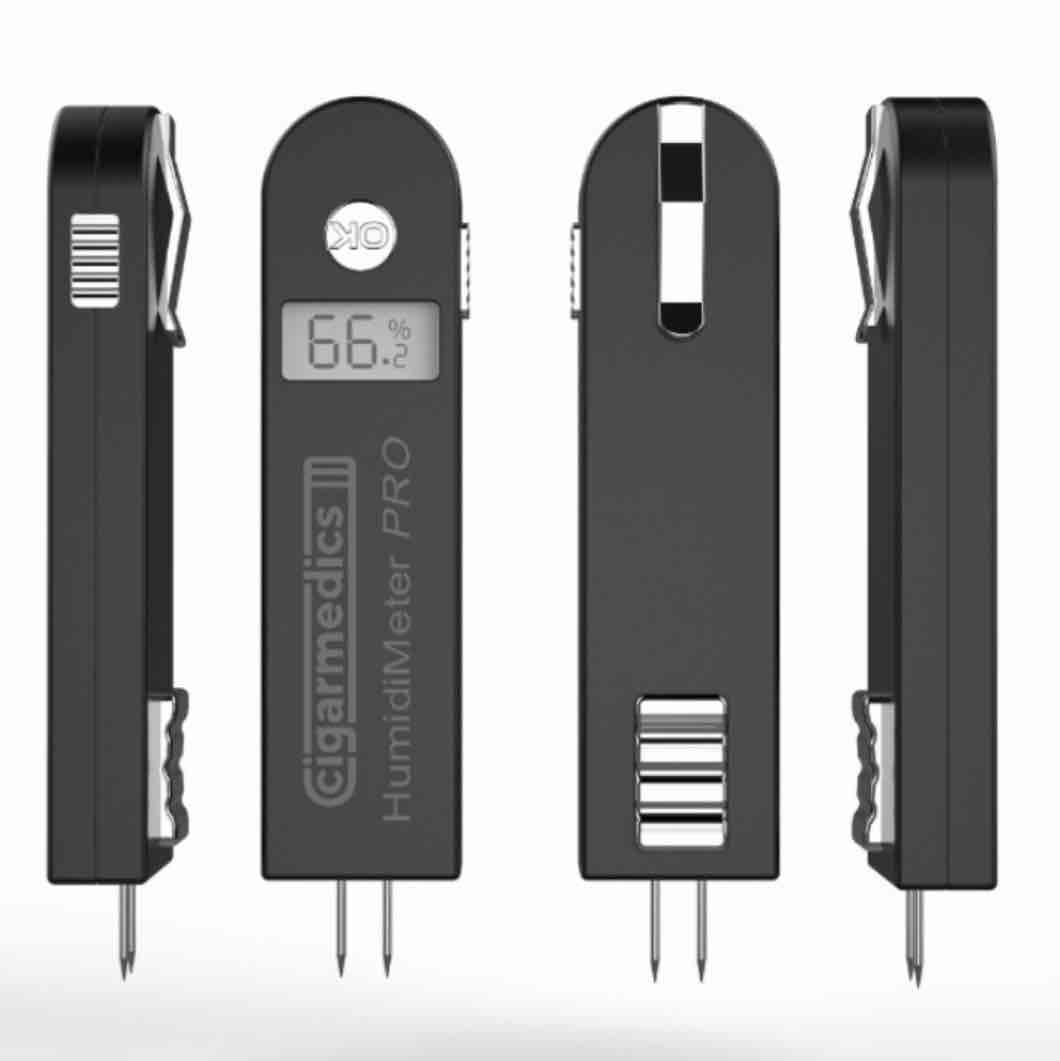 At the 2022 Premium Cigar Association (PCA) Trade Show, CigarMedics will launch an upgraded version of its HumidMeter product called HumidMeter PRO.
Both the HumidMeter and HumidMeter PRO are used to measure the moisture content inside your cigar to determine optimal humidity levels. The Humidmeter PRO includes several upgrades from the original model. It features a new case metal. The unit itself is smaller than the original model which makes it easy to take the HumidMeter PRO on the go. In addition, the probes are positioned closer together to allow taking measurements on smaller ring gauges easier. The probes are also now stored internally with a slide-out function using a thumb notch on the side of the meter.
The HumidMeter PRO also uses a rechargeable battery as opposed to a traditional battery. Charging can now be handled via a USB cable. Finally, the technology inside the meter has been upgraded. The HumidiMeter PRO uses a more responsive chipset that will read and display the moisture content in less than a second.
Pricing for the HumidMeter PRO model is $49.99 MSRP.
The 2022 Premium Cigar Association Trade Show opens July 9, 2022, in Las Vegas, Nevada. It is scheduled to ship to retailers beginning in August and will also be available at cigarmedics.com simultaneously.