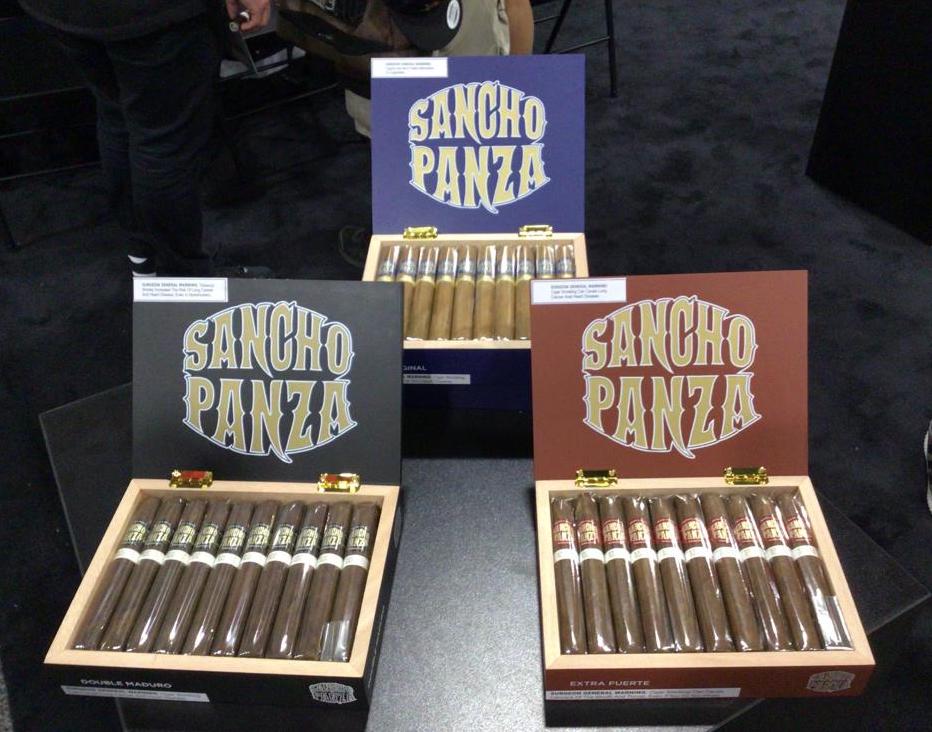 This week General Cigar began shipping a three-blend line under its Santa Clara line. It's a project that was done by Matt Booth, Justin Andrews, and the team at Honduran American Tobacco S.A. (HATSA). While Scandinavian Tobacco Group (STG) was not in attendance at the 2022 Premium Cigar Association (PCA) Trade Show, the Room101 brand was (it was recently acquired by STG) and the new Sancho Panza collection was being showcased.
In a press release announcing Sancho Panza, senior brand manager Matt Wilson said, "Sancho Panza has always been a dependable, tried and true smoke, where the first puff is the same as the last. Cigar culture has evolved and so has the desire for dimensional smoking experiences that deliver a multitude of experiences in one cigar. With this in mind, we tapped the creative juggernaut known as Matt Booth to collaborate on the Sancho blends, and the look and feel of the brand. With Sancho, it is as important to us to respect the traditionalist as it is to embrace the modern smoker, and we feel we've ticked the boxes for both."
There are thee blends being launched in the collection. Sancho Panza Original is a five-country blend made with a filler consisting of Dominican, Nicaraguan, and Brazilian Matafina with a Mexican San Andres binder. The blend is finished with a Honduran-grown Connecticut wrapper.

Sancho Panza Double Maduro features a sun-grown Ecuadorian Sumatra wrapper that sits over a Nicaraguan Estelí binder and Dominican and Nicaraguan filler tobaccos chosen from a range of growing regions and primings.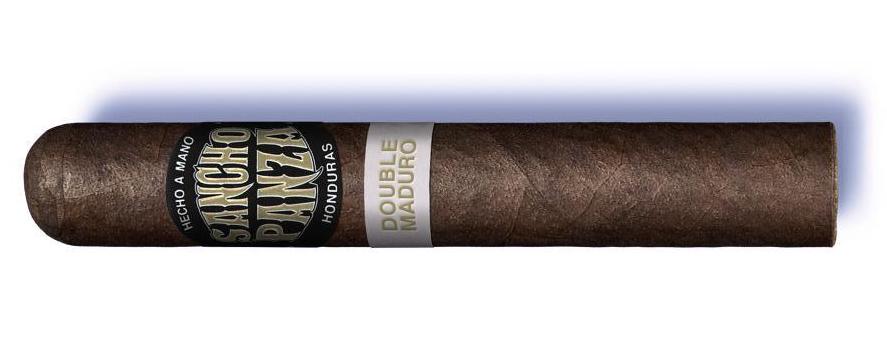 Finally, Sancho Panza Extra Fuerte is the boldest offering of the collection. It is made with a rich Ecuadorian Sumatra wrapper, a USA Connecticut Broadleaf binder, and Dominican and Nicaraguan filler tobaccos selected from a range of growing regions and primings.

Each of the three blends is offered in varying Robusto, Toro, and Gigante sizes. All three are presented in 20-count boxes. The packaging features a new logo designed by Matt Booth meant to give a nod to Latin culture and the vibe of the West Los Angeles scene.
Matt Booth said, "The re-launch of Sancho Panza marks an exciting turning point for this iconic brand. By elevating brand aesthetics, investing ourselves into the realization of intelligent blend expressions and putting the force of our ground pounders behind this brand in the streets, we are taking Sancho Panza to a new lifespan and beyond. I am extremely proud of the work that the entire team has done to bring these new expressions to life. And I look forward to witnessing the brand's newfound potential."
At a glance, here is a look at the new Sancho Panza line:
Sancho Panza Original
Wrapper: Honduran Connecticut
Binder: Mexican San Andrés
Filler: Dominican, Nicaraguan, Brazilian Mata Fina
Country of Origin: Honduras
Robusto: 5 1/2 x 50 (SRP $6.69)
Toro: 6 1/2 x 52 (SRP $7.09)
Gigante: 6 x 60 (SRP $7.59)
Sancho Panza Double Maduro
Wrapper: Ecuadorian Sumatra
Binder: Nicaraguaan Estelí
Filler: Dominican, Nicaraguan
Country of Origin: Honduras
Robusto: 5 x 50 (SRP $6.69)
Toro: 6 x 52 (SRP $7.09)
Gigante: 6 x 60 (SRP $9.49)
Sancho Panza Extra Fuerte
Wrapper: Ecuadorian Sumatra
Binder: USA Connecticut
Filler: Dominican, Nicaraguan
Country of Origin: Honduras
Robusto: 5 x 50 (SRP $7.49)
Toro: 6 x 52 (SRP $8.49)
Gigante: 5 7/8 x 60 (SRP $9.49)
Photo Credits: Scandinavian Tobacco Group, except where noted