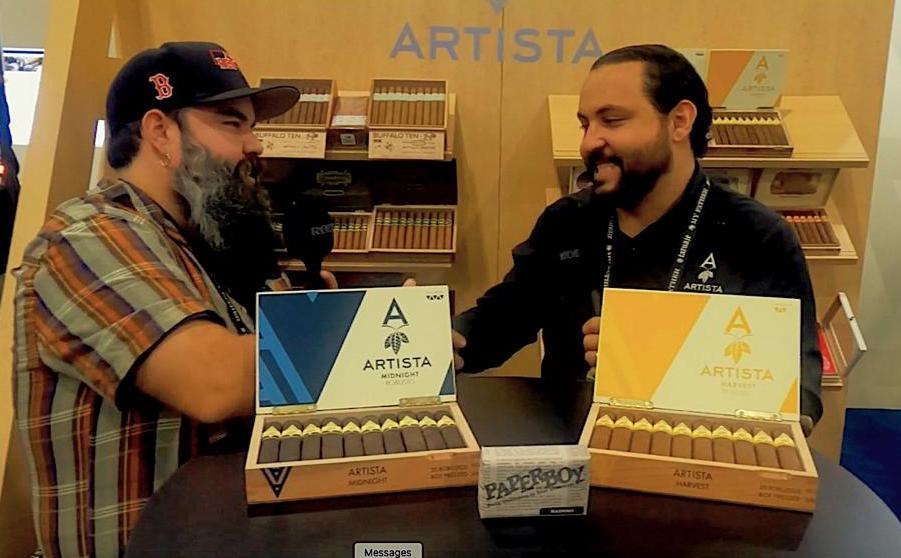 Just prior to the 2022 Premium Cigar Association (PCA) Trade Show, El Artista Cigars rebranded itself as Artista Cigars. Artista Cigars is headed up by Ram Rodriguez who is based in the Dominican Republic. Along with the new branding, the company restructured its portfolio into pillars. One of those pillars would be a new eponymous line of cigars featuring two blends – Artista Harvest and Artista Midnight. Finally, there is a new value-priced offering known as Paperboy – featuring packaging wrapped in newspaper.
The following are the five pillars of Artista's portfolio along with what product lines are aligned with it.
Artista: Featuring the debut of two new lines, Harvest and Midnight
Rugged Country: Buffalo TEN, Cimarron, Fugly Cheroots
Factory Classics: Pulita, Puro Ambar, Exactus
David Ortiz: Big Papi, The Slugger
Artista Studio Works: The experimental and creative arm of Artista Cigars, including the new offering Paperboy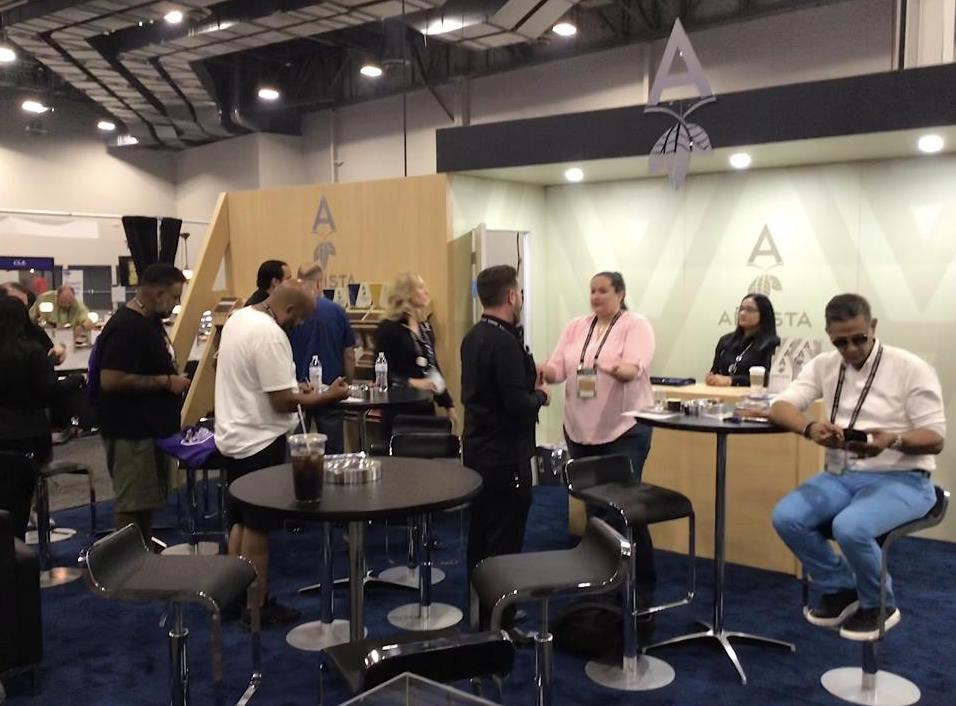 While the company name is changing, it's factory name will remain as Tabacalera El Artista.
As mentioned above, in addition to Artista being the new company name, it is also the name of a new segment in its portfolio called Artista. The Artista series will include premium and super-premium lines from the company's factory Tabacalera El Artista. The first two lines are Arista Harvest and Artista Midnight – which were launched at the Trade Show.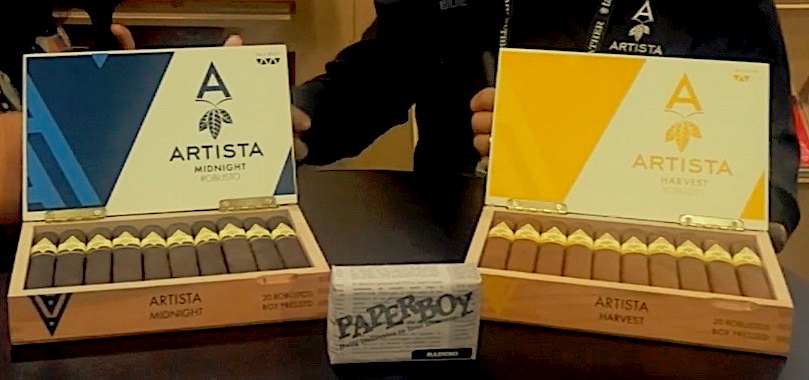 Artista Harvest (Yellow-Gold) is described as a medium-bodied offering. The blend features a Sumatra wrapper, Habano Seco binder, and a proprietary Dominican filler that Artista Cigars says is "unlike anything ever offered."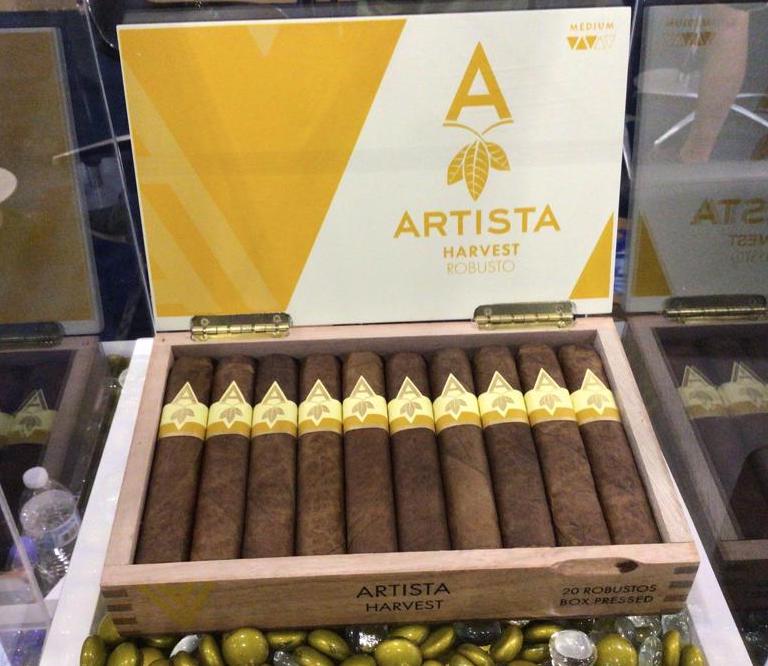 Artista Midnight (Dark Blue) is described as a full-bodied cigar. The blend features a Dark Ecuadorian Habano wrapper. An Ecuadorian Connecticut shade binder offers sweetness and filler tobaccos from Nicaragua, the Dominican Republic, and the USA.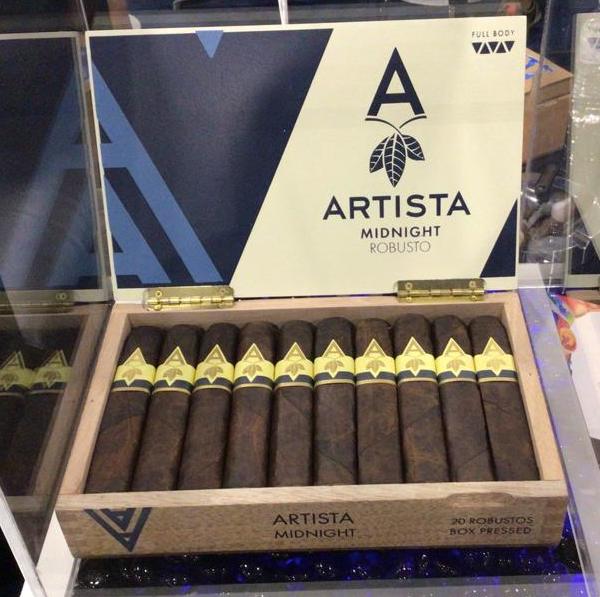 Both the Harvest and Midnight are offered in two sizes: Box Pressed Robusto (5 x 54, SRP $10.20) and Box Pressed Toro (6 x 50, SRP $10.40). The cigars are expected to ship this fall.
Arista Studio Works Paperboy is a new project being launched under Artista Studio Works (ASW). ASW is the pillar under Artista Cigars that is intended for creative or one-off limited projects. With ASW Paperboy, eight 4 x 44 petite corona cigars are bundled in newspaper. While normally newspaper bundled cigars would not be my thing, I do like the take that Artista brings with this project. The newspaper bundle wrap features what the company called 'wild stories of factory folklore and totally 'fake news' stories completely in Spanish." As for the cigars, they are available in a Ecuadorian Connecticut Shade or San Andres Maduro offering. Pricing will be set at $24.50 for each eight-count bundle. The cigars are expected to ship this summer.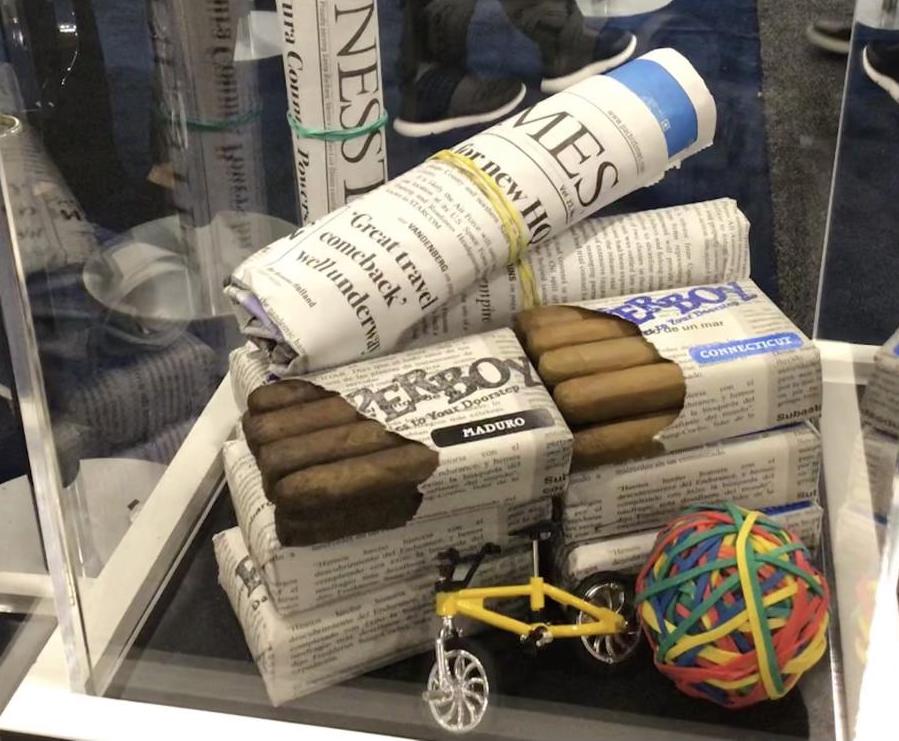 Interview with Ram Rodriguez, Artista Cigars
Due to age restrictions, you will have to click on Watch on YouTube to play the video:
Product Reports
Photo Credits: Erron Nielsen for Cigar Coop, except where noted