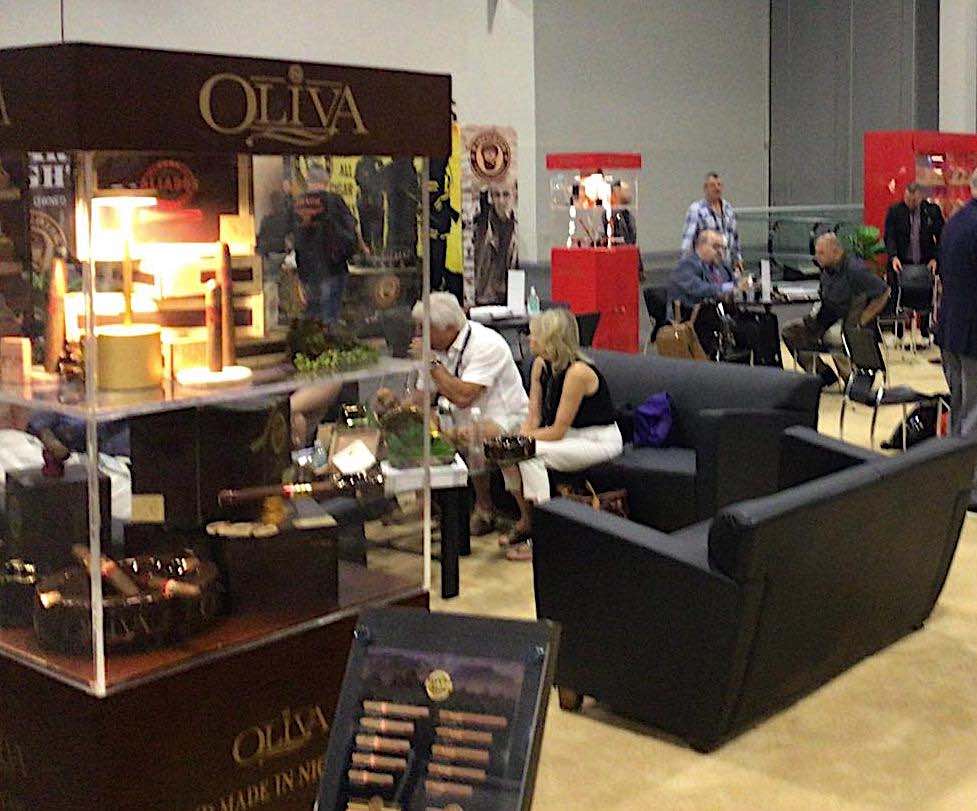 One of the biggest stories of the 2022 Premium Cigar Association (PCA) Trade Show was Oliva Company. It was easily the biggest PCA Trade Show since Oliva was acquired by J. Cortès in 2016. One can argue this might have been the biggest Trade Show Oliva had in a decade since the launch of Melanio. A year ago, Oliva stunned the cigar world indicating it was acquiring three Honduran brands from the Reyes family: Cuba Aliados, Puros Indios, and Roly. Just before the Trade Show, Oliva relaunched the Cuba Aliados brand and would stun the cigar world a second time by announcing it would be turning to two third-party factories to handle production: Julio R. Eiroa's Fabrica de Puros Aladino S.A. in Honduras and Ernesto Perez-Carrillo's Tabacalera La Alianza in the Dominican Republic. In addition, Oliva had other offerings including the 2022 edition of its Advent Calendar, a Melanio sampler offering, and a new cigarillo. This was a booth our team was personally very excited to cover!
There are two blends that were launched under the Cuba Aliados line. "Aliados" forms under the theme of alliances, and thus Oliva turned to two "captains of industry" in Julio R. Eiroa and Ernesto Perez-Carrllo Jr. to produce these cigars. These cigars follow the journey of the legendary Rolando Reyes Sr. who founded the brand. When Reyes' Los Aliados Cuban factory was nationalized, he first went to New Jersey and then Miami. Down in Miami, he met Ernesto Perez-Carrillo Jr. while he was rolling cigars there. Eventually, labor costs forced Reyes to move his production to Honduras. He had met Julio R. Eiroa where he procured tobacco from him to make his brands.
The Cuba Aliados Original Blend is a regular production cigar that is being made by Eiroa at Fabrica de Puros Aladino S.A. The cigar is a Honduran puro which is said to mimic the original recipe for the blend. Pricing will be in the $10.00-$12.00 range. This cigar is expected to ship later this summer.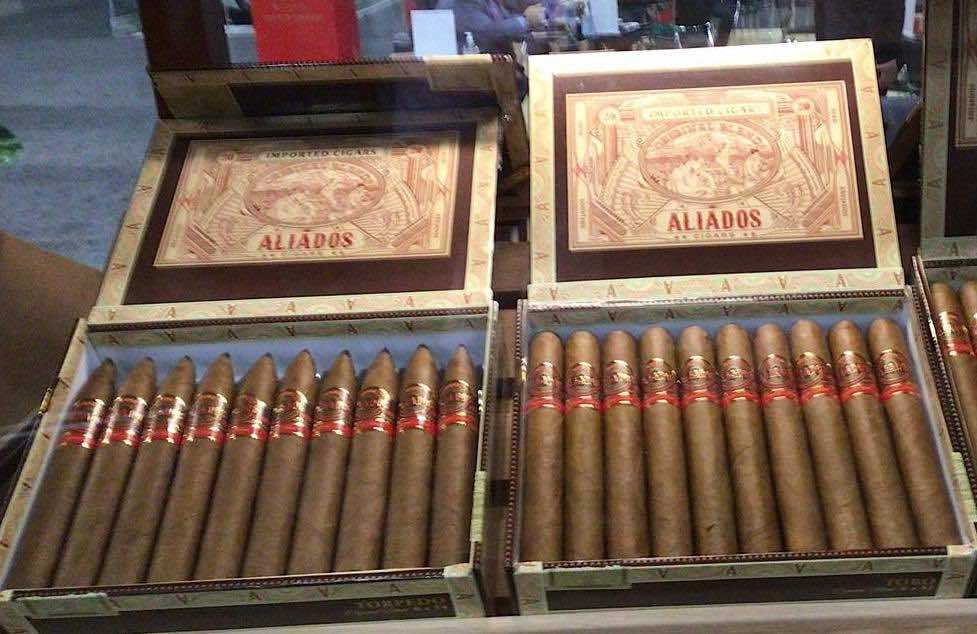 Meanwhile, the Cuba Aliados by Ernesto Perez-Carrillo is a limited production cigar with 10,000 boxes produced for 2022. This has Perez-Carrillo's touch, featuring an Ecuadorian Sumatra wrapper over a Nicaraguan binder and a combination of Nicaraguan and Dominican fillers. Pricing will be in the $14.00-$15.50 range. This cigar has already arrived at retailers.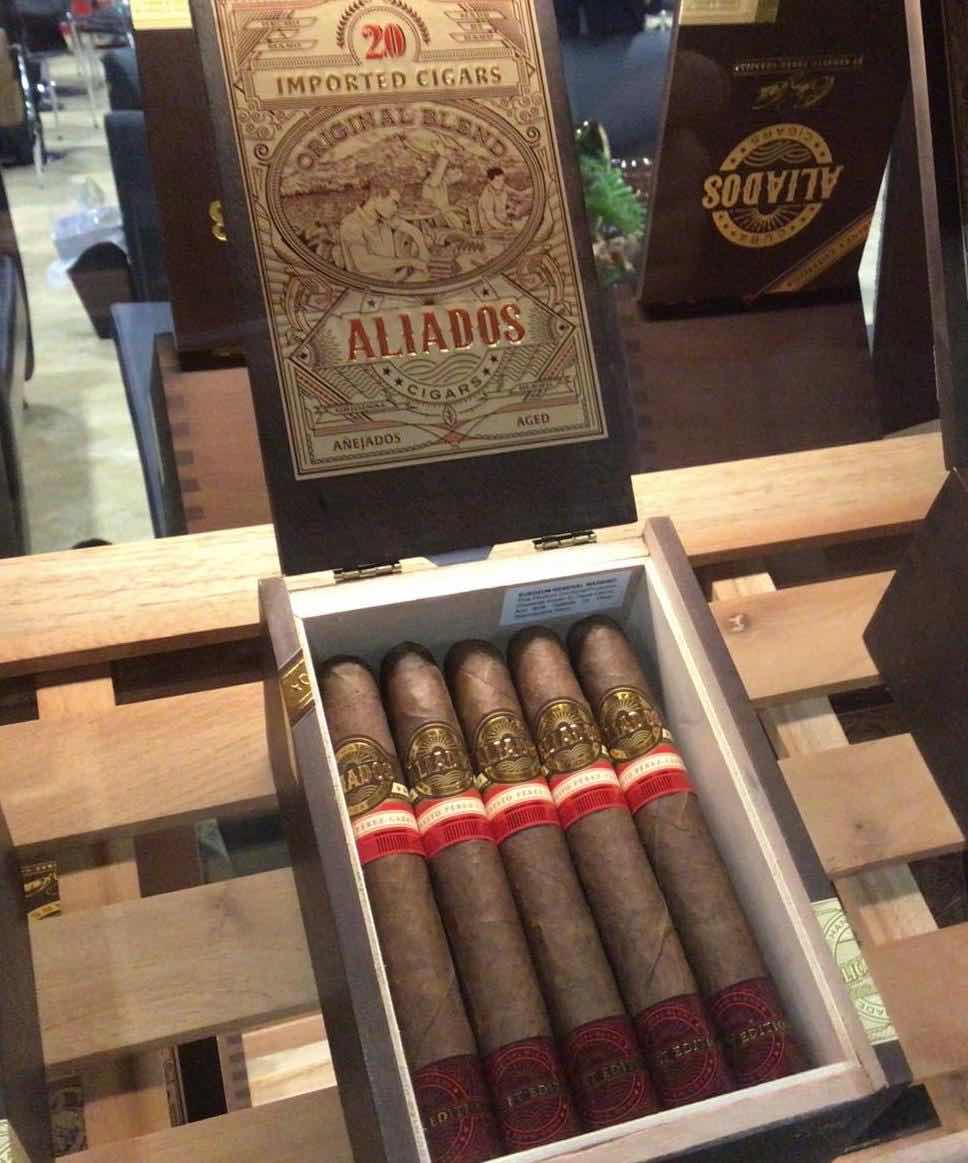 Both the Cuba Aliados Original Blend and Cuba Aliados by Ernesto Perez-Carrillo come in the same five sizes: Robusto (5 x 50), Toro (6 x 52), Torpedo (6 x 54), Churchill (7 x 50), and Re-Gordo (6 x 60). These sizes are ones that were found on the Reyes' Cuba Aliados line.  The Cuba Aliados by Ernesto Perez-Carrillo has already arrived at retailers.
Oliva has brought back the Advent Calendar for 2022. The 2022 edition features a different packaging design than the 2021 edition. The Oliva Advent Calendar consists of 25 cigars. Each day, a person can remove one of the "doors" on the top of the package to reveal a cigar. The cigars include selections from the Oliva, Cain, Nub, and Cuba Aliados lines. It also includes a torch lighter.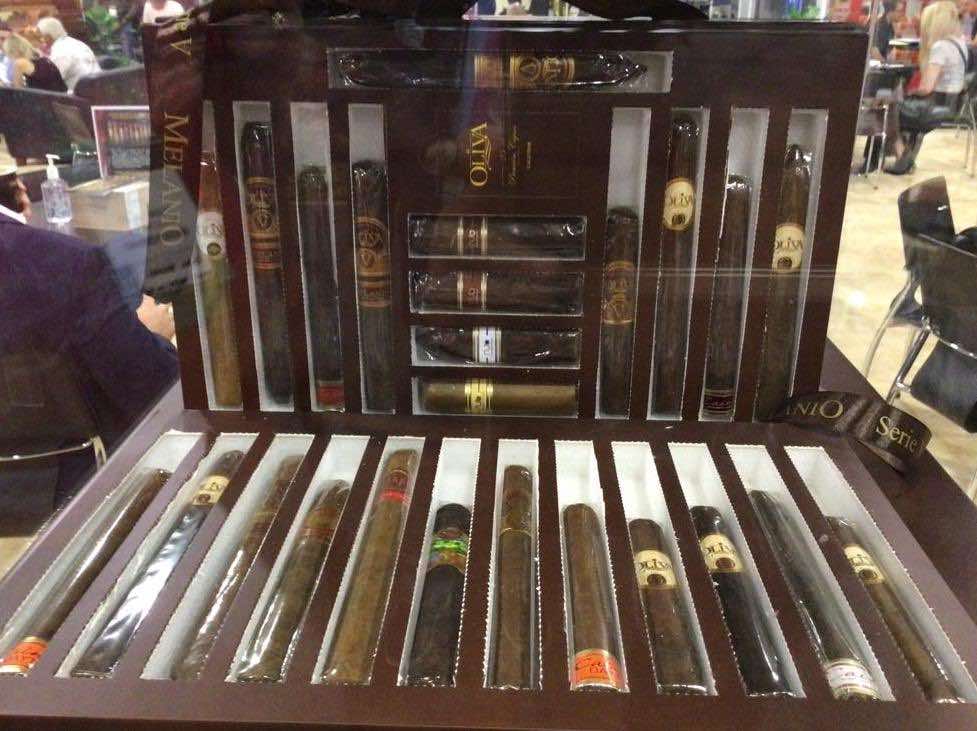 There is a six cigar sampler than includes three vitolas from the Oliva Serie V Melanio and Serie V Melanio Maduro lines. It includes the Figurado, Churchill, and the very limited lancero size of both blends. This has also already shipped to retailers.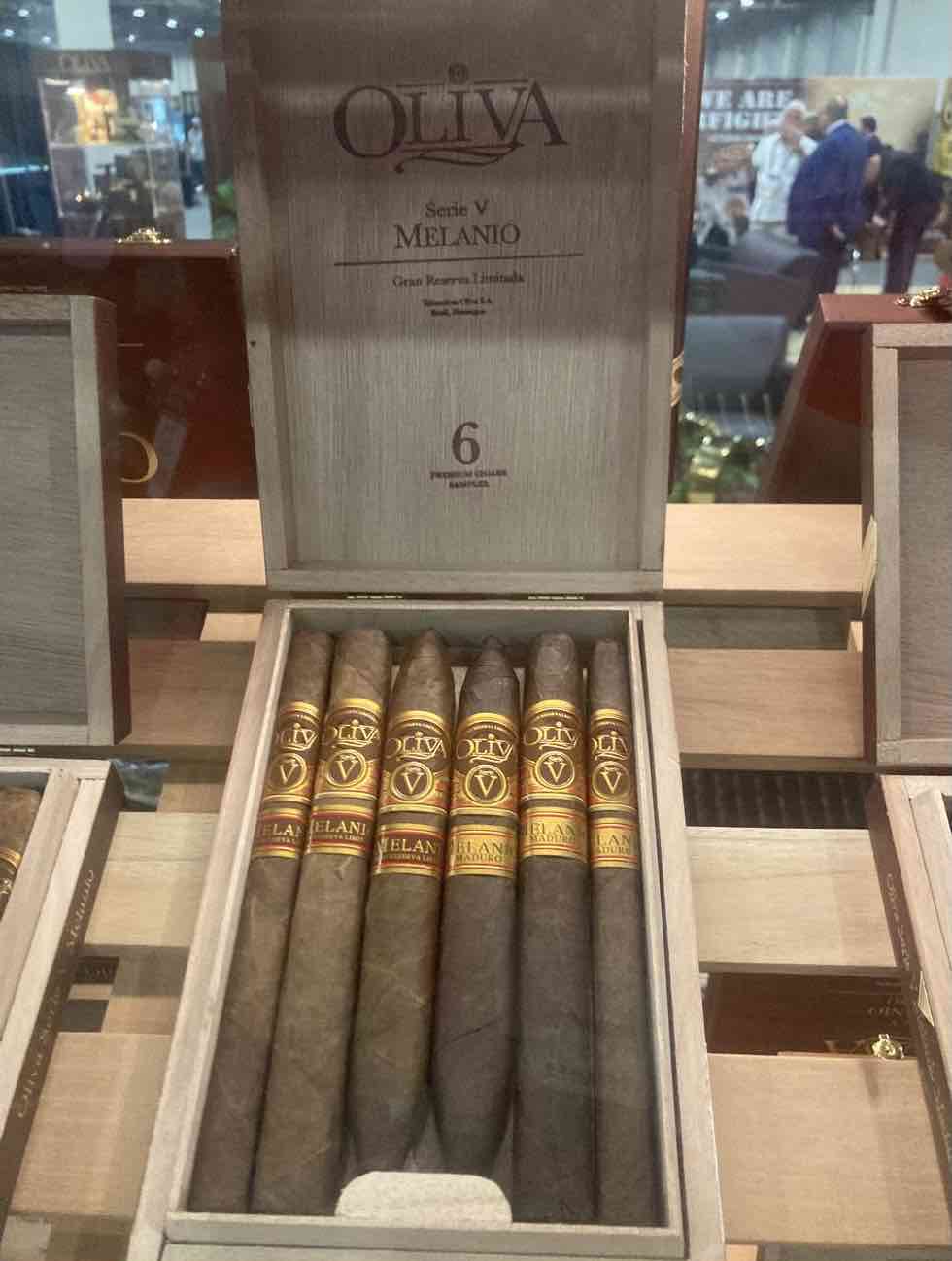 Finally, there is a cigarillo offering known as Oliva Senoritas. It's being dubbed a "Serie V" blend, but it's actually produced at J. Cortès' factory in Sri Lanka.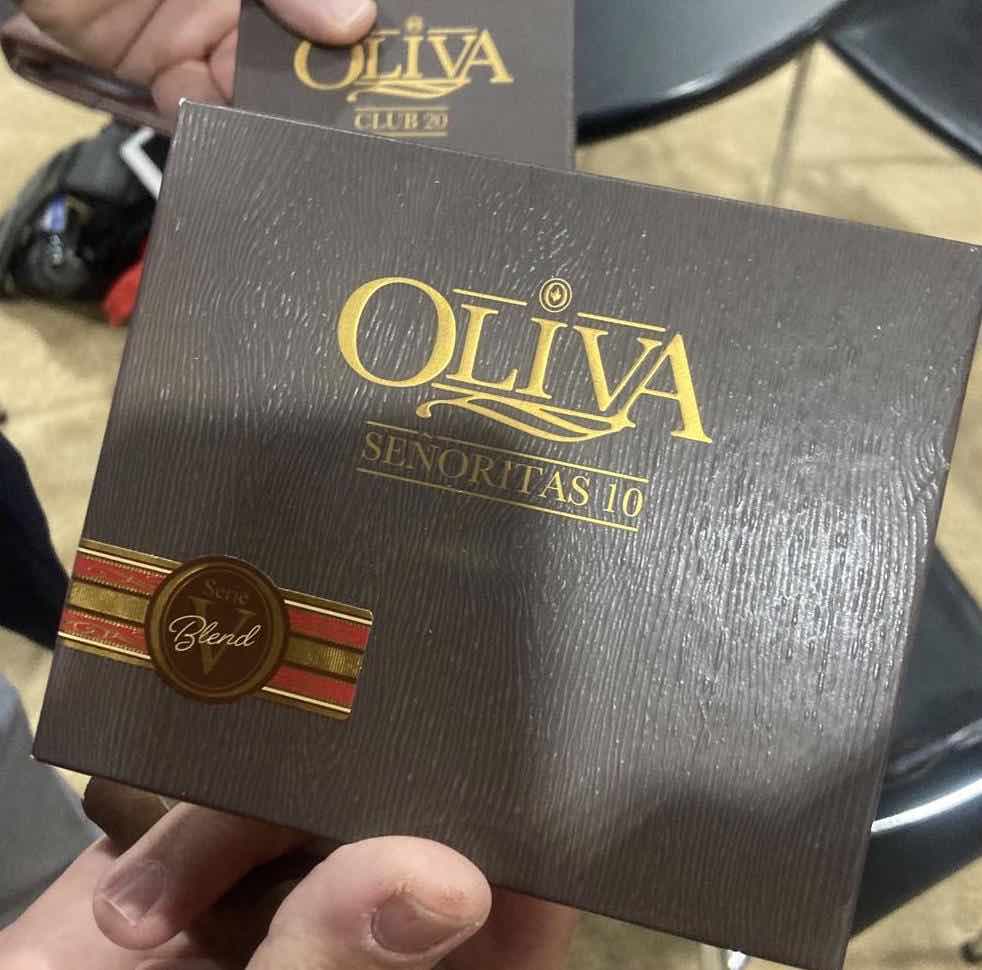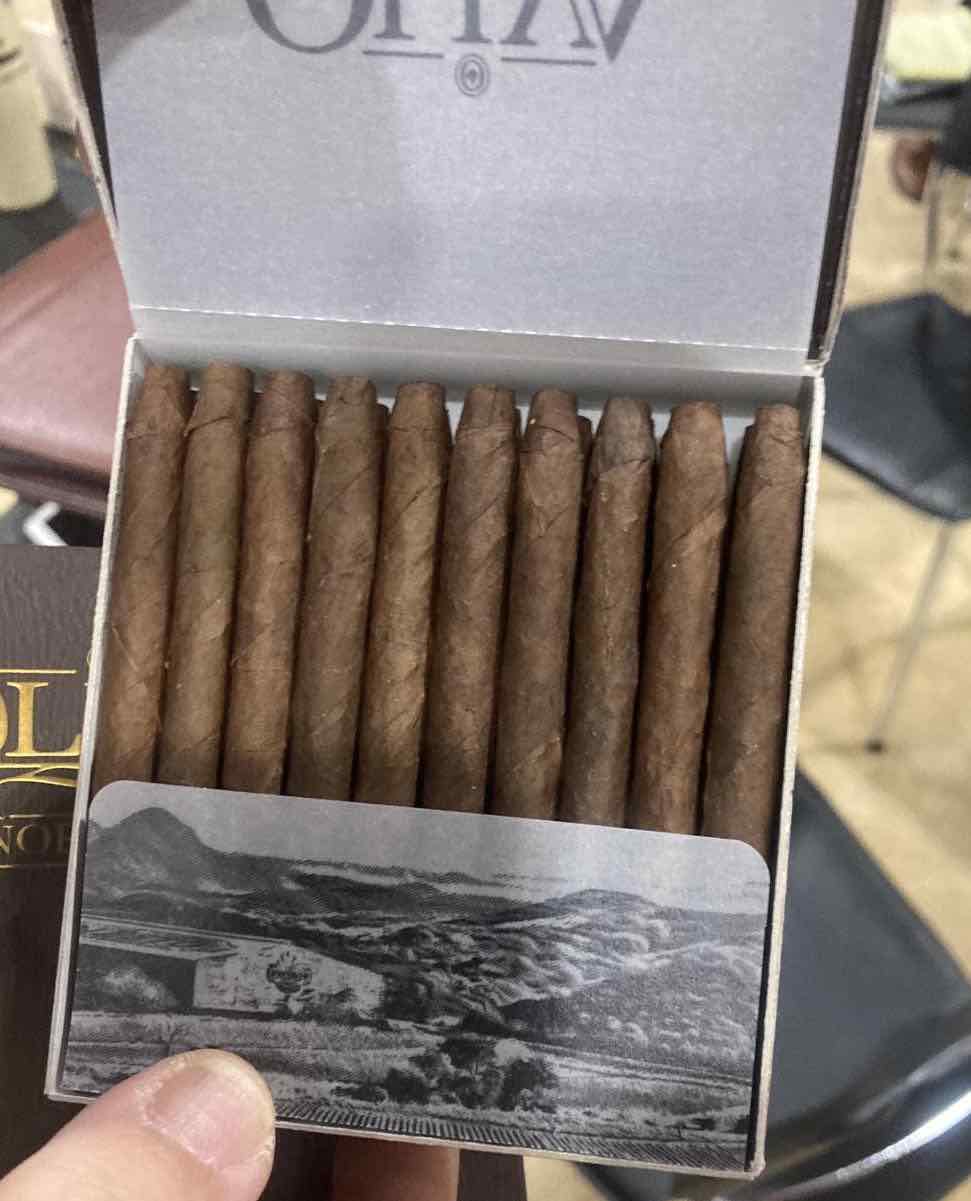 Interview with Eduard Bouton, Oliva Cigar Company
Eduard Bouton is the person in Oliva who spearheaded the Cubas Aliados project. We talk to him in this PCA Report.
Due to age restrictions, you will need to click on "Watch on YouTube" to watch this video:
Product Reports
Photo Credits: Erron Nielsen for Cigar Coop