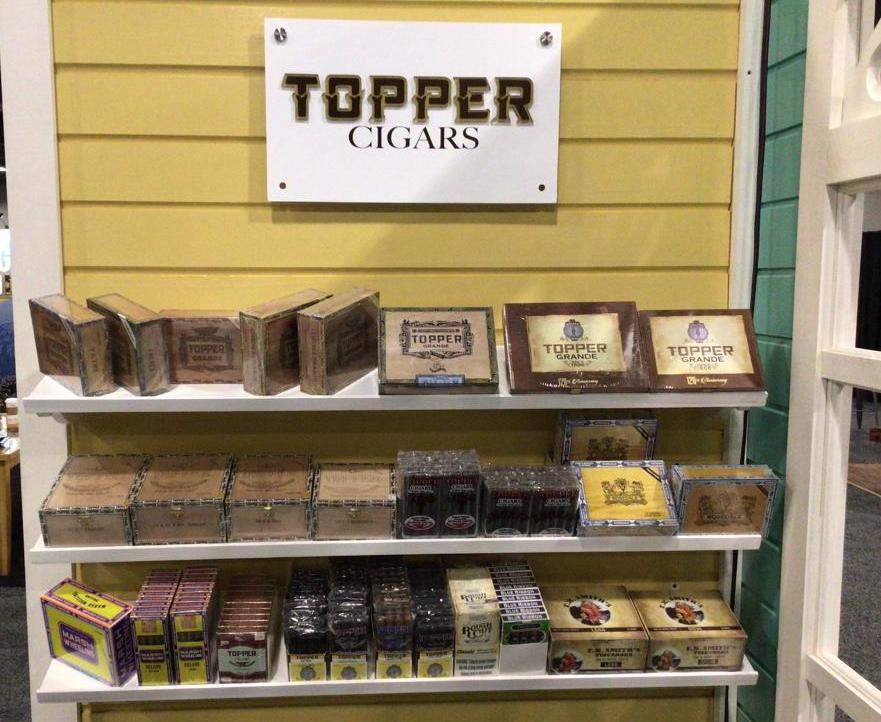 Cigar Coop has been covering the Trade Show since 2010, and every year Topper Cigars is a company we don't miss. There is a rich history with this family and owner Chris Topper is quite proud of it. A year ago, Topper Cigars showcased the Topper 125th Anniversary Cigar. However as many companies have encountered, there were delays in packaging. The good news is the cigar is due to ship to retailers this summer.
Topper Cigars is best known for value-priced short-filler cigars that utilize 100% tobacco without incorporating homogenized wrapper or additive fillers. The company was founded in 1896 by B.P. Topper in McSherrystown, Pennsylvania. Today, the company is run by B.P.'s great-grandson Chris Topper. For many years Topper Cigars produced handmade cigars utilizing Cuban tobacco and Connecticut Broadleaf wrapper. Faced with the Cuban Embargo and rising labor costs during the 1960s, Topper Cigars switched to machine-made cigars utilizing 100 percent natural tobacco. In 2013, Chris Topper made the decision to return to handmade production focusing on short-filler offerings.
The company has done long-filled offerings before. We saw this with the 120th Anniversary and now we see it again with the Topper 125th Anniversary. Chris Topper said when the 120th Anniversary was done, it had to be done quickly because of the uncertainty with FDA regulations back in 2016. For the 125th Anniversary, he said this was more fun to do because that cloud was not hanging over his head.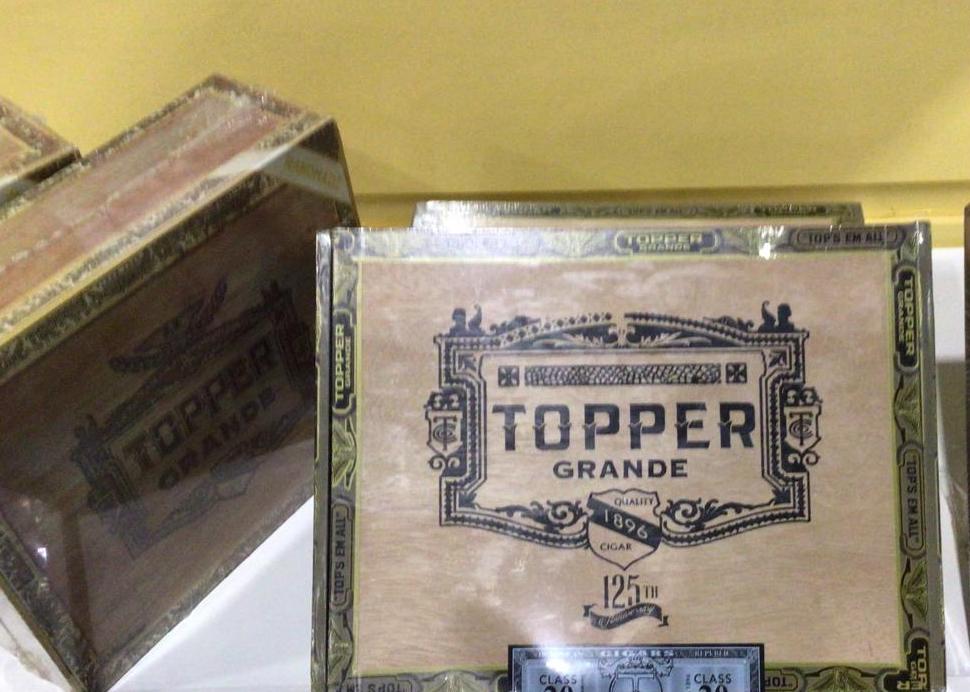 The blend for the Topper 125th features a Connecticut Broadleaf wrapper from a 2017 vintage. The remainder of the blend consists of a Dominican binder and fillers consisting of Nicaraguan Habano, Pennsylvania Broadleaf, and two Dominican tobaccos. The cigar will come in one size – a 6 x 52 Toro and will come in 20-count boxes. Pricing will be set at $12.50 per cigar.
As in the past, Topper Cigars was a part of the family of companies at the De Los Reyes Cigars booth. De Los Reyes is handling production for the Topper 125th Anniversary.
Interview with Chris Topper, Topper Cigars
Due to age restrictions, you will need to click on Watch on YouTube to watch this video.
Product Report
Photo Credits: Erron Nielsen for Cigar Coop