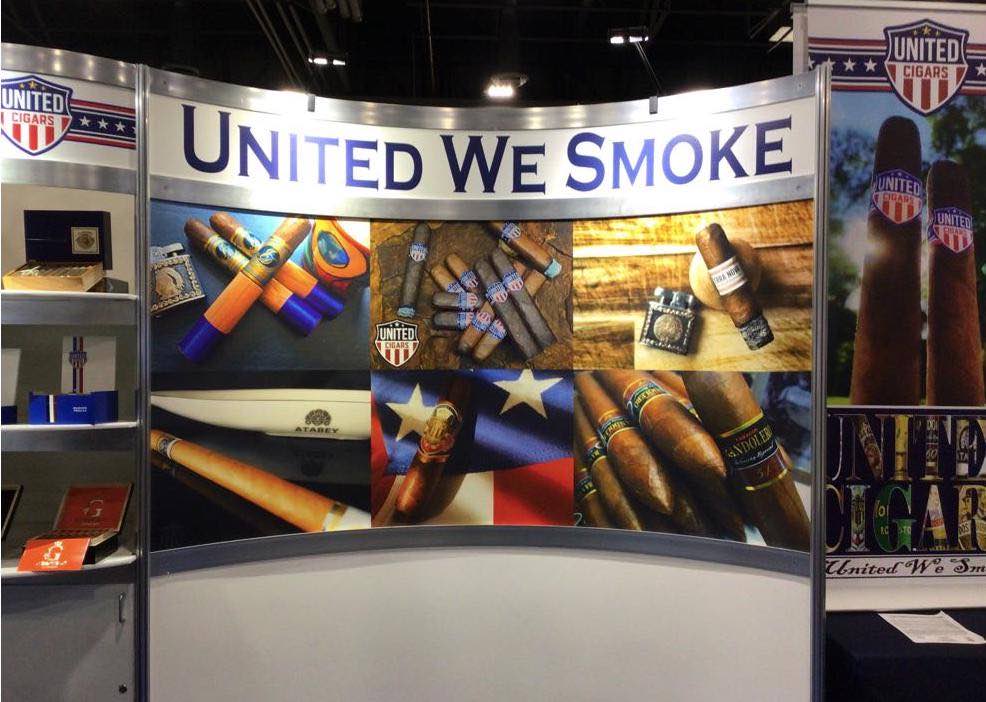 The name "United" truly applies to United Cigars. United has a portfolio of its own brands, brands on which it collaborates with other leading companies, and distribution agreements. If you read our 2022 PCR Pre-Game Coverage, United Cigars was my selection for "The Company" at the Trade Show. This is a pick that names the company poised to have a big Trade Show.  There was little doubt after visiting United Cigars and the booth of one of the companies it distributes, Selected Tobacco, that this selection exceeded expectations. United also brings a portfolio that offers something for everybody – from value-priced to ultra-premium cigars.
This year, United added a new brand into its portfolio called Red Anchor. It was a dormant brand that was recently acquired by United Cigar. The history of this brand can be traced back to 1772. In bringing back Red Anchor, United Cigars is partnering with Hendrick Kelner and the KBF (Kelner Boutique Factory) in the Dominican Republic. The partnership is appropriate as the Kelner family has its roots in Holland, and that is the country where the Red Anchor brand commenced.  Red Anchor will see a limited production launch. The first production will be limited to 250 boxes of 25 cigars. Red Anchor is being launched in one size called Admiral which measures 6 x 54. Future vitolas are planned for 2023. This is an ultra-premium offering with pricing set at $25.00 or $625.00 per box.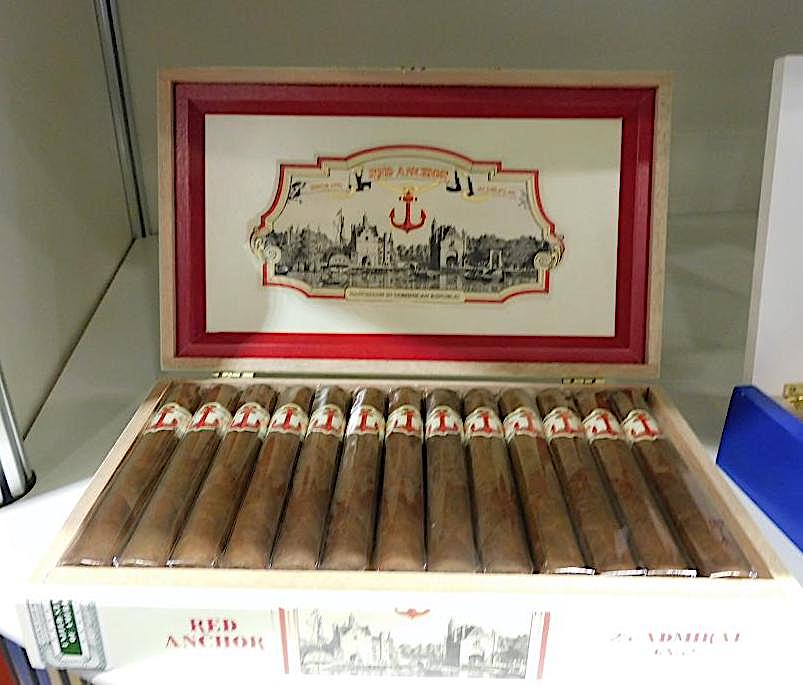 On the flip side, earlier this year United introduced a value-priced brand known as La Mezcla Cubana. La Mezcla Cubana is a line that was originally distributed by Victor Vitale's The Cigar Agency. In 2013, United Cigars acquired The Cigar Agency and the brand has been dormant for a while. The cigar was brought back with production coming from Jose Dominguez's Magia Cubana factory located in Gurabo, Dominican Republic. The cigar features a seven-year-aged Ecuadorian Connecticut Shade over an Indonesian binder and a proprietary filler blend that includes Dominican, Nicaraguan, and Pennsylvania tobaccos. It is offered in one size – a 4 1/2 x 54 parejo. The cigars are packaged in 50-count boxes with pricing set at $5.99 per cigar.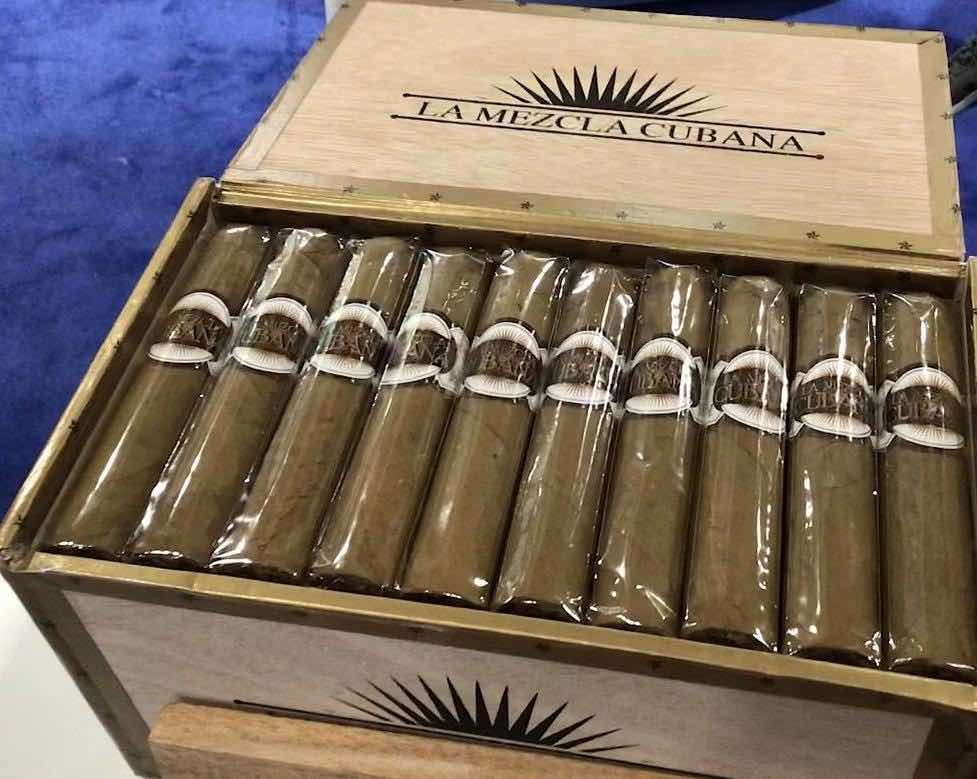 United Cigars is also big into working with collaborations, and perhaps the most popular collaboration series is its Firecracker Series. The Firecracker Series features 3 1/2 x 50 sized cigars with an ultra-long pigtail/fuse. Later this year, United is bringing back one of its most popular Firecracker offerings, The Wise Man Maduro by Foundation Cigar Company. This was first released in 2021 and will be making a return for a limited run later this year.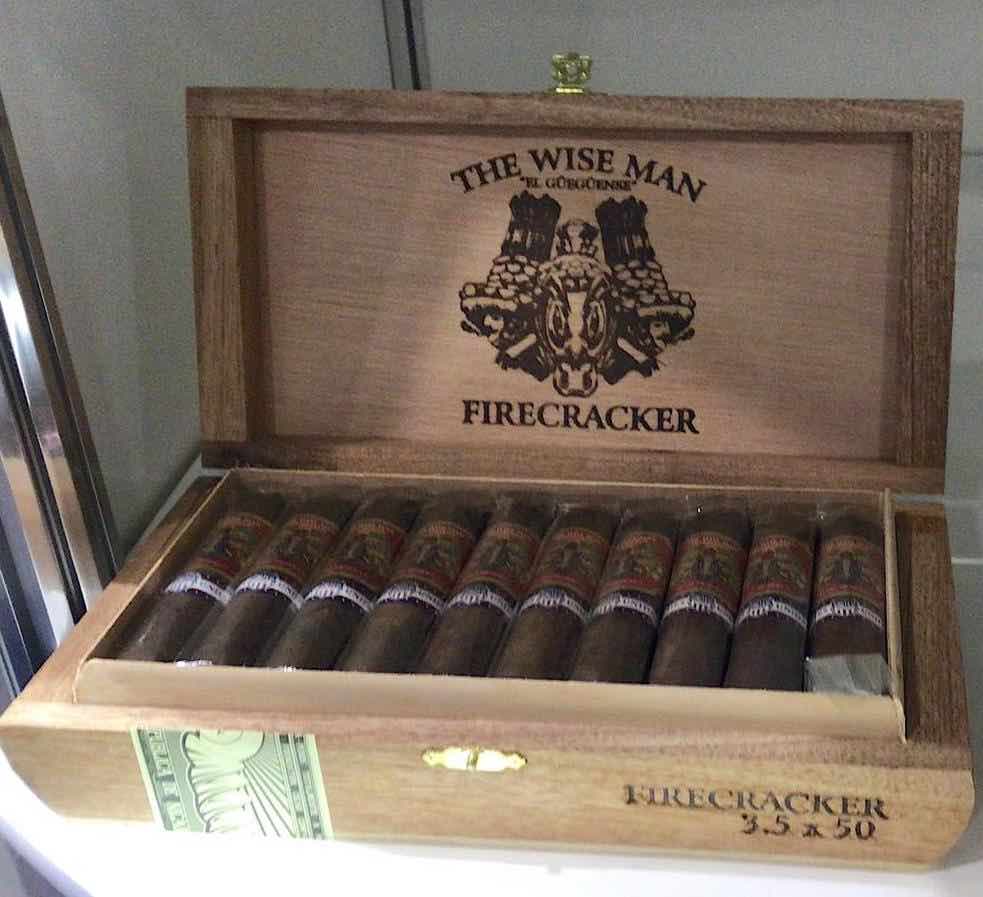 Recently, United also released the Bandolero Firecracker, which was also on display at the Trade Show. Bandolero is a brand by Selected Tobacco, but the Firecracker was present in the United Cigars booth.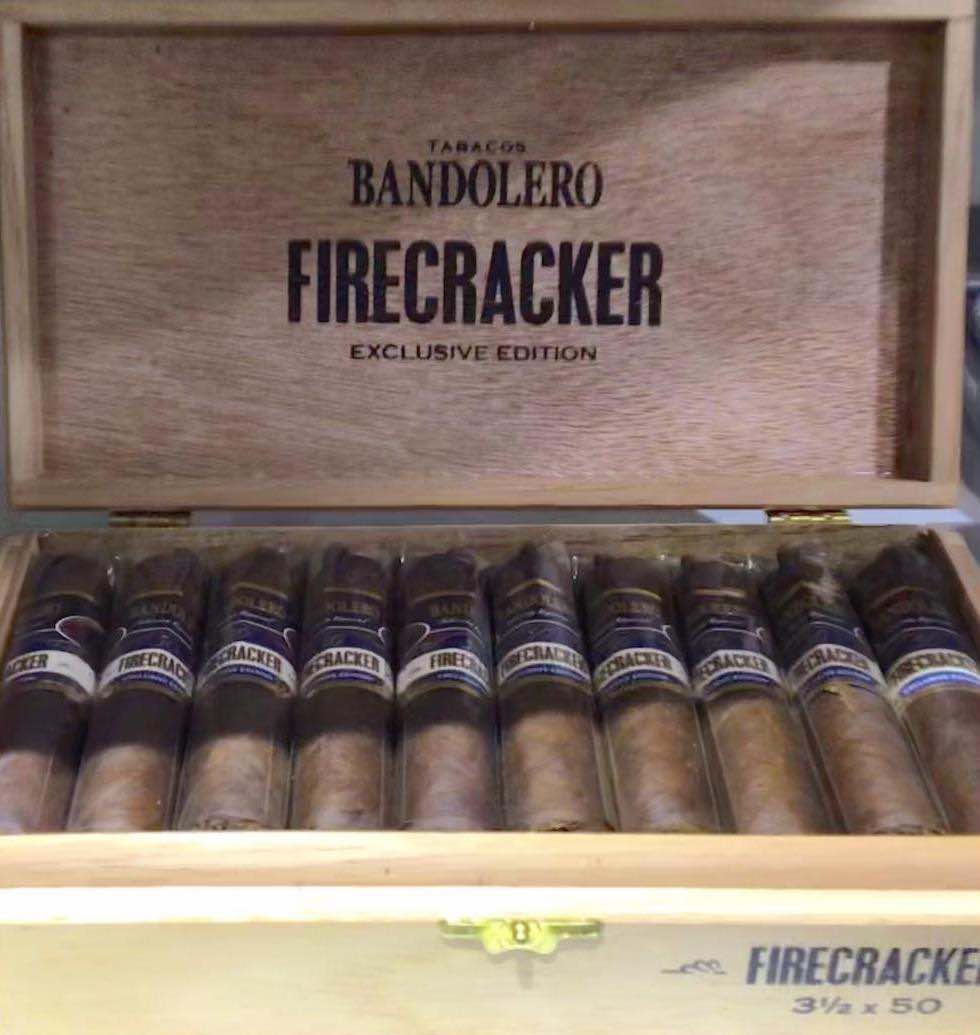 If there is one quiet story about United Cigars, it has been making moves to become a full-fledged distribution arm for other brands. Earlier this year, noise was made when United announced it would be distributing four lines from Arnold André.
Arnold André is best known as Germany's largest machine-made cigar manufacturer.  In 2011, the company started producing premium cigars after purchasing a facility in the Dominican Republic. United is bringing on two different brands consisting of two blends each.  Montosa is available in a mild to medium Natural offering or a bolder Maduro offering. Terra Nova also has two blends. The Terra Nova Araperique is a medium multinational blend offering featuring tobaccos aged under high pressure in oak whisky barrels for one year. Meanwhile, the Terra Nova Dark Fired Kentucky is as advertised – incorporating fire-cured tobacco. The cigars come with an attractive price point – $6.00 to $8.00.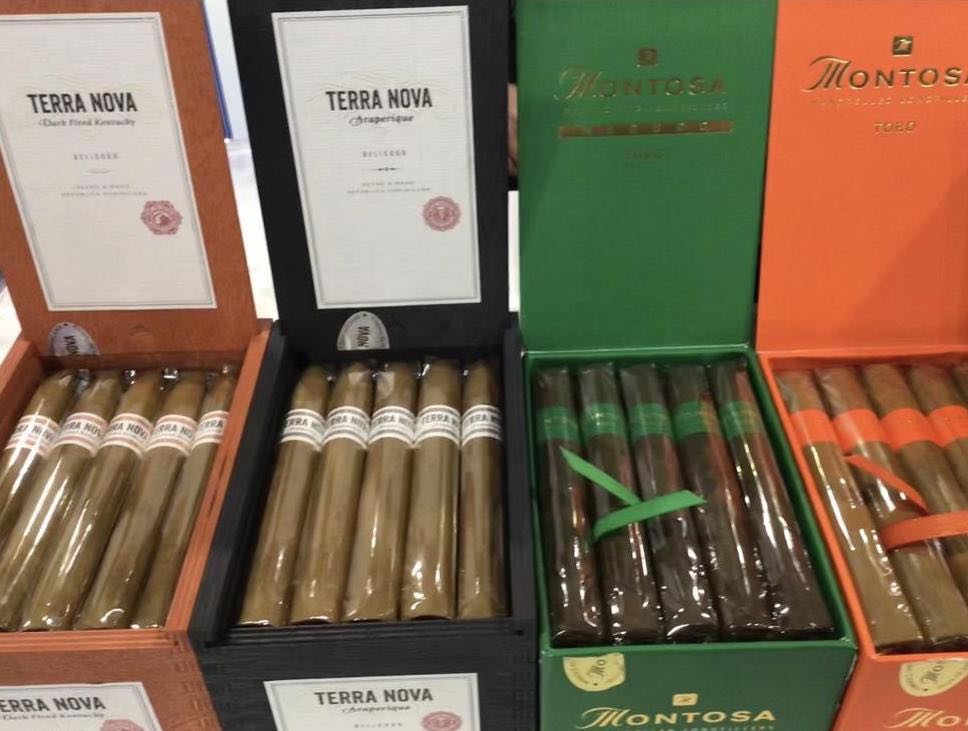 Prior to the Trade Show, United added another company to distribution called Yaya cigars. Yaya is owned by Carlos Guillermo and has been selling the brand in the Dominican Republic. Production for the Yaya comes from the Tabacalera Magia factory in Santiago. The line features three regular production offerings: Robusto (5 x 52), Toro (6 x 54), and Gordo (6 x 60) plus a Short Robusto (4 x 54) that was offered exclusively for PCA Trade Show attendees. As for the blend, it features an Ecuadorian Habano wrapper over a Dominican Cubano binder and a filler blend featuring three unique Dominican tobaccos. Packaging will come in 15-count boxes. The Yaya has an attractive price point. The cigars range from $8.99 and $9.99 for a single cigar or $134.99 to $149.99 per box.
The name is also interesting and has a tie-in with United Cigars. Yaya comes from Taino mythology and is the great creator of existence. One might know that Selected Tobacco's Atabey, which is distributed by United Cigars also has ties to Taino mythology (who is the mother of the supreme being).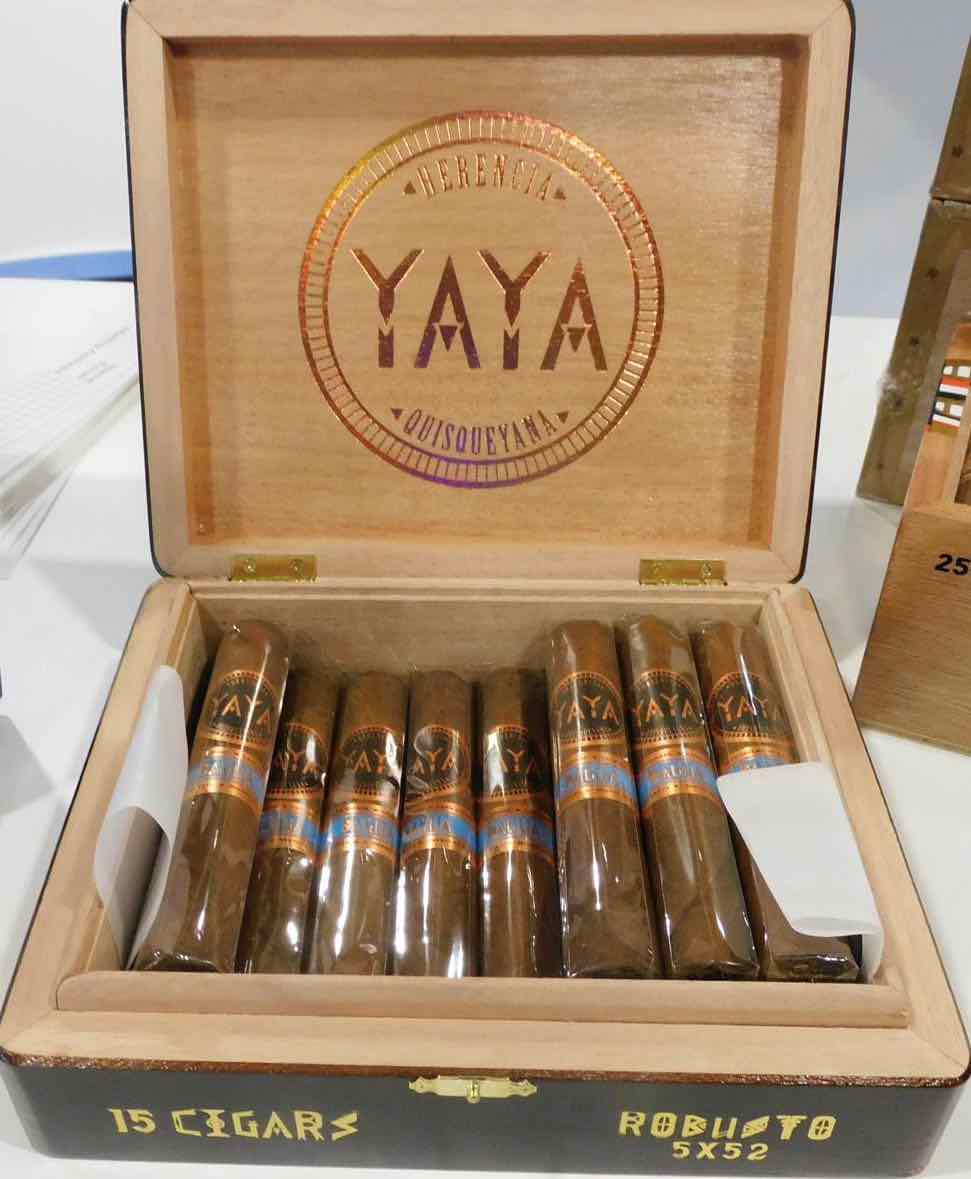 Selected Tobacco
As for Selected Tobacco, the brand that United is best known for distributing, it had its biggest portfolio expansion since the brand came to the U.S. We covered this in the Selected Tobacco booth report.
Interview with Oliver Nivaud, United Cigars
Due to age restrictions, you will need to click on Watch on YouTube to watch this video.
Product Reports
Photo Credits: Erron Nielsen for Cigar Coop