"The impressive presentation of the Las 6 Provincias LV was backed by an excellent blend delivered by Hector Alfonso and his team. The most important attribute in how a blend delivers is flavor – and that's exactly what this cigar will do."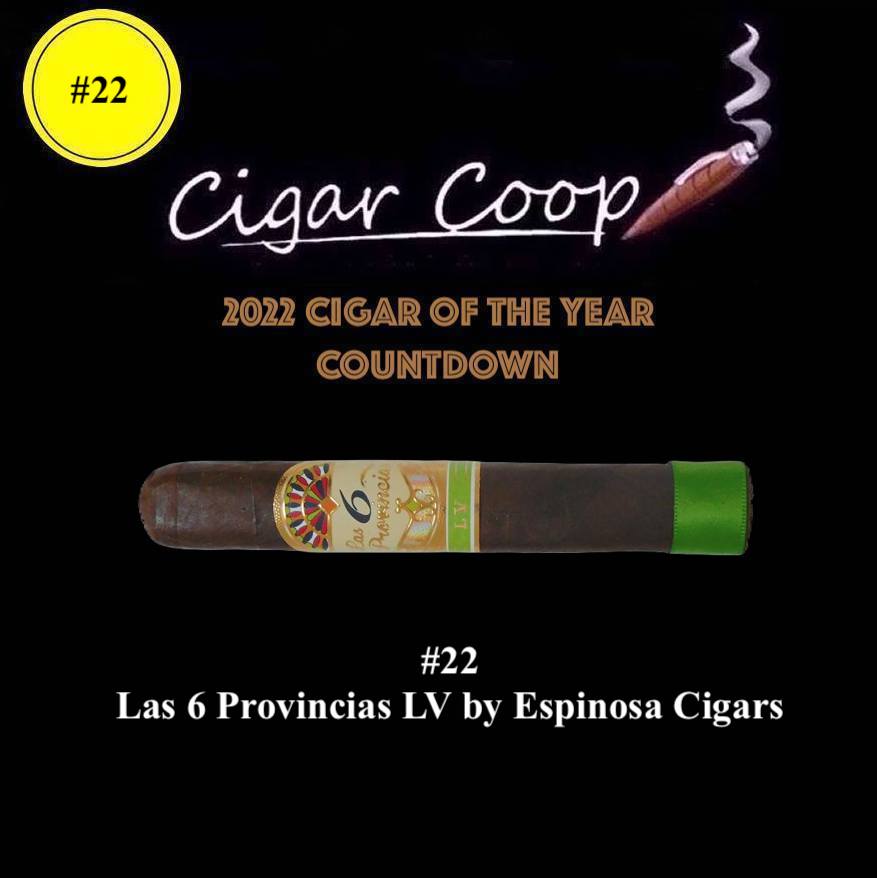 Wrapper: Nicaraguan
Binder: Nicaraguan
Filler:  Nicaraguan
Country of Origin: Nicaragua
Factory: San Lotano
Robusto Extra: 5 1/2 x 54 (Box Pressed)
Price: $22.00
Sponsor: No
Samples Provided for Initial Review: No
Review: Las 6 Provincias LV by Espinosa Cigars (6/10/22)
Appearances on Countdown (By Year/Company): 10 (2013, 2014, 2015, 2016, 2017, 2018, 2019, 2020, 2021, 2022)
Coming in at #22 is the Las 6 Provincias LV by Espinosa Cigars. Las 6 Provincias LV is the third installment of Espinosa Cigars Las 6 Provincias series. This is a limited edition series that pays homage to the pre-Castro era of Cuba. The name Las 6 Provincias means "six provinces" and it refers to the six provinces that existed prior to the takeover of Cuba by Fidel Castro. It is also Espinosa Cigars' most premium limited edition series to date.  Each installment of the series has a unique blend, size, and associated artwork. LV stands for the province of Las Villas.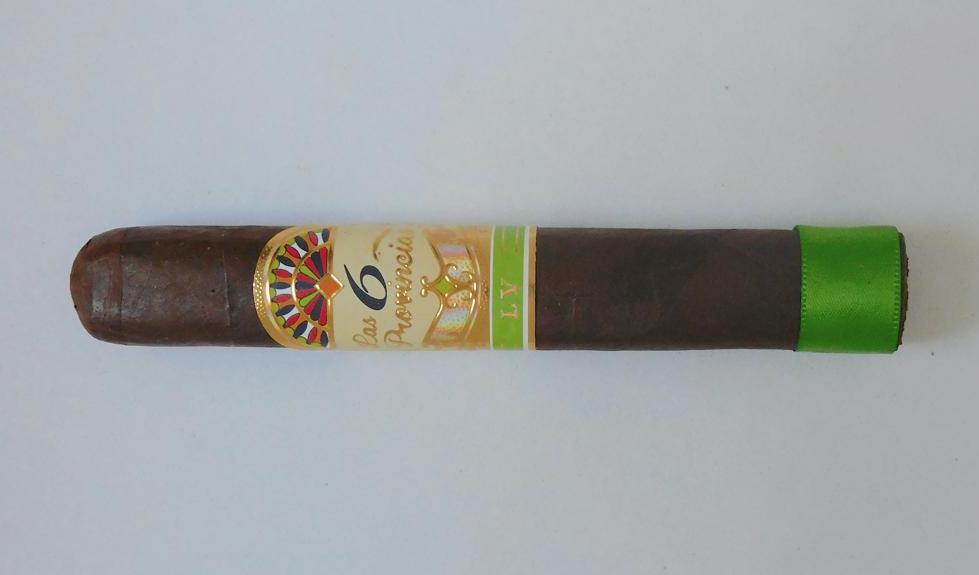 The Las 6 Provincias LV features 100% Nicaraguan tobaccos. This is the first installment of the Las 6 Provincias which is a Nicaraguan puro. Production is handled out of AJ Fernandez's San Lotano factory located in Ocotal, Nicaragua. The cigar comes in one size – a 5 1/2 x 54 Box Pressed Robusto Extra. One thing that was unique about the LV release is each cigar was packaged in an individual coffin.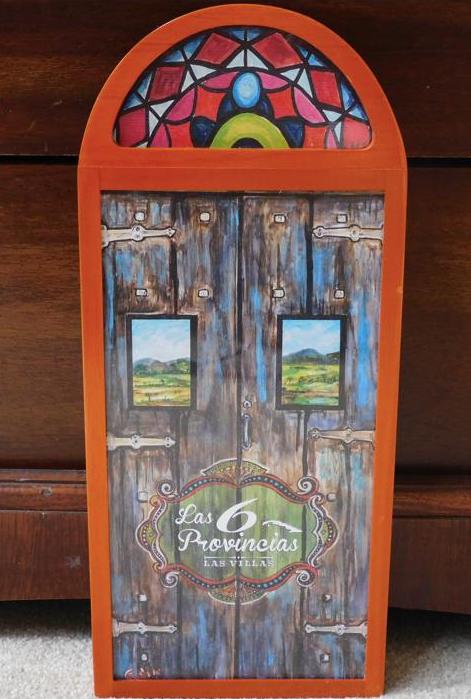 The Las 6 Provincias LV delivers a profile of cocoa, cherry, earth, pepper, metallic, and savory notes. The cigar itself had the boldness that Espinosa Cigars is known for. It's a cigar that starts out medium to full-bodied before progressing into full-bodied in the second half. This is countered by medium to full strength.
This is a historic moment for Cigar Coop as Espinosa Cigars has now landed at least one cigar on a Cigar Coop Countdown for ten consecutive years –  a number that is also an overall record for Countdown appearances. Nicaragua is once again the dominant country of origin for the Countdown. With nine cigars unveiled on the Countdown thus far, seven of them have come from Nicaragua.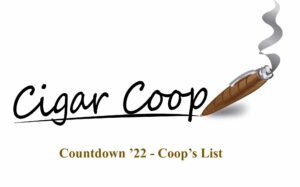 For details of the 2022 Cigar of the Year Countdown, see our 2022 criteria.
Note: Due to age restrictions, you might have to click on "Watch on YouTube" below.
Photo/Media Credits: Cigar Coop