"…this is a cigar I would smoke again – and it's one that garners box-worthy consideration….it exceeds the Cigar Coop Standard of Excellence threshold."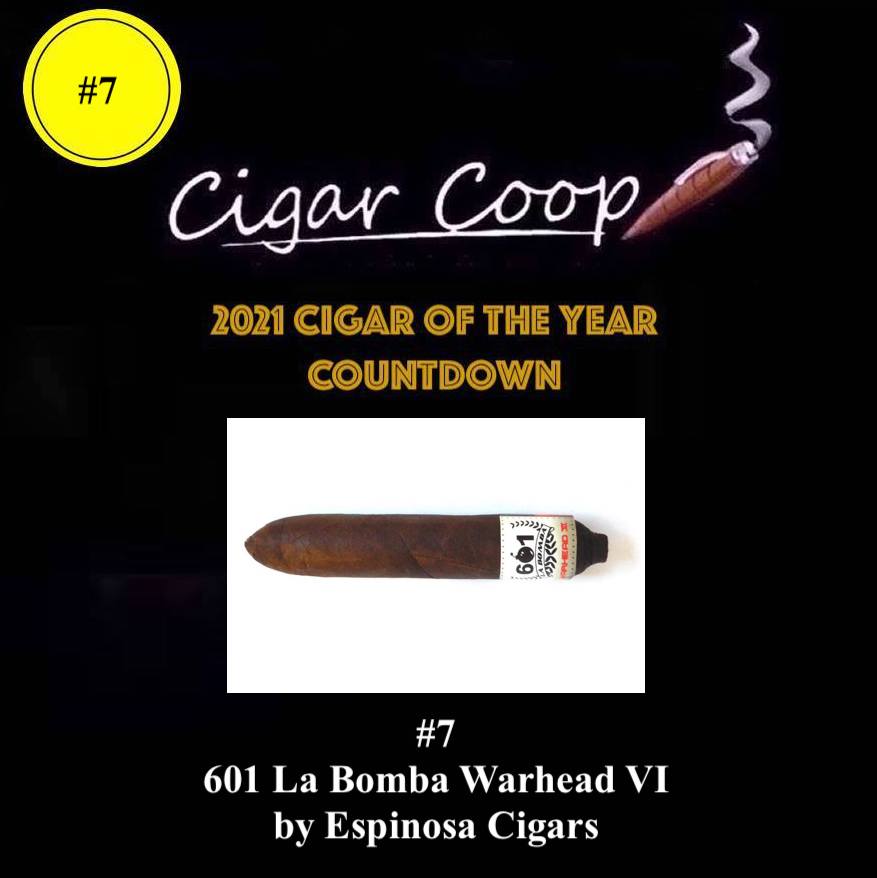 Wrapper: Broadleaf
Binder: Nicaraguan
Filler: Nicaraguan
Country of Origin: Nicaragua
Factory: San Lotano
Rounded Figurado: 5 x 58
Price: $10.00
Sponsor: No
Samples Provided for Initial Review: Yes
Review: 601 La Bomba Warhead VI by Espinosa Cigars (3/14/21)
Appearances on Countdown (By Year/Brand): 9 (2013, 2014, 2015, 2016, 2017, 2018, 2019, 2020, 2021)
Coming in at #7 is the 601 La Bomba Warhead VI by Espinosa Cigars. The story of the Warhead line is well-documented. This was a cigar that was an off-shoot of Espinosa's powerful 601 La Bomba line. The Warhead would replace La Bomba's Nicaraguan Habano wrapper with a Broadleaf wrapper. The idea was to keep to La Bomba's strength and produce an entirely new flavor experience. The Warhead was first released in 2013 and has been a near-annual release since then with each version coming in a different size.
For the first five installments of the Warhead, the cigars were box-pressed. The Warhead VI would mark a major change in that this was a short, chunky figurado that was a rounded vitola. The vitola measures 5 x 58. As for the blend, in addition to the Broadleaf wrapper, Warhead VI uses all -Nicaraguan tobaccos. Production comes from AJ Fernandez's San Lotano factory which Espinosa partners with for production on several lines.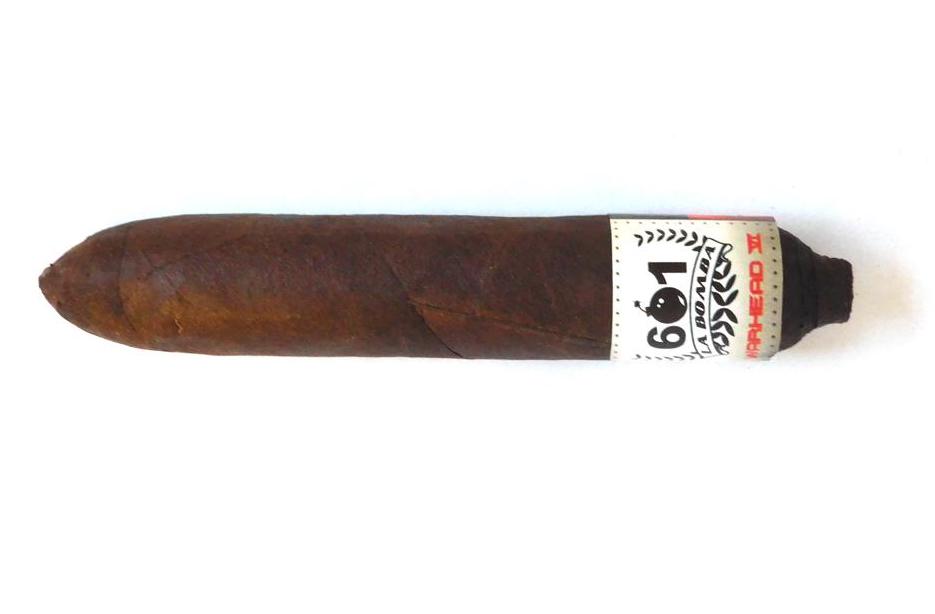 Warhead VI delivers notes of mocha, earth, wood, cherry, and red pepper. This is a powerful cigar that is full strength and in fact, might be the strongest Warhead to date. The flavors produced start out medium to full before progressing to full-bodied in the second half.
It was in 2013 when the first Warhead landed on the Countdown and that was the first year Espinosa landed on a Countdown. Since then Espinosa has not missed a Countdown and this marks the ninth consecutive year they have landed on the Countdown – a Cigar Coop record for consecutive years. This is the fifth time a Warhead has landed on the Countdown. It's also the 5th cigar made at an AJ Fernandez facility, and third cigar overall to come from AJ's San Lotano factory. Of the 24 cigars unveiled thus far on the 2021 Countdown, this is the 17th from Nicaragua.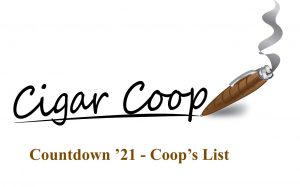 For details of the 2021 Cigar of the Year Countdown, see our 2021 criteria.
Note: Due to age restrictions, you might have to click on "Watch on YouTube" below.
Photo Credits: Cigar Coop