"With the Toro size, this blend goes to another level. The flavors are simply fantastic, and after smoking one of these cigars, I couldn't wait to smoke another. As a factory, Nica Sueño has released some excellent cigars, but this one is at another level."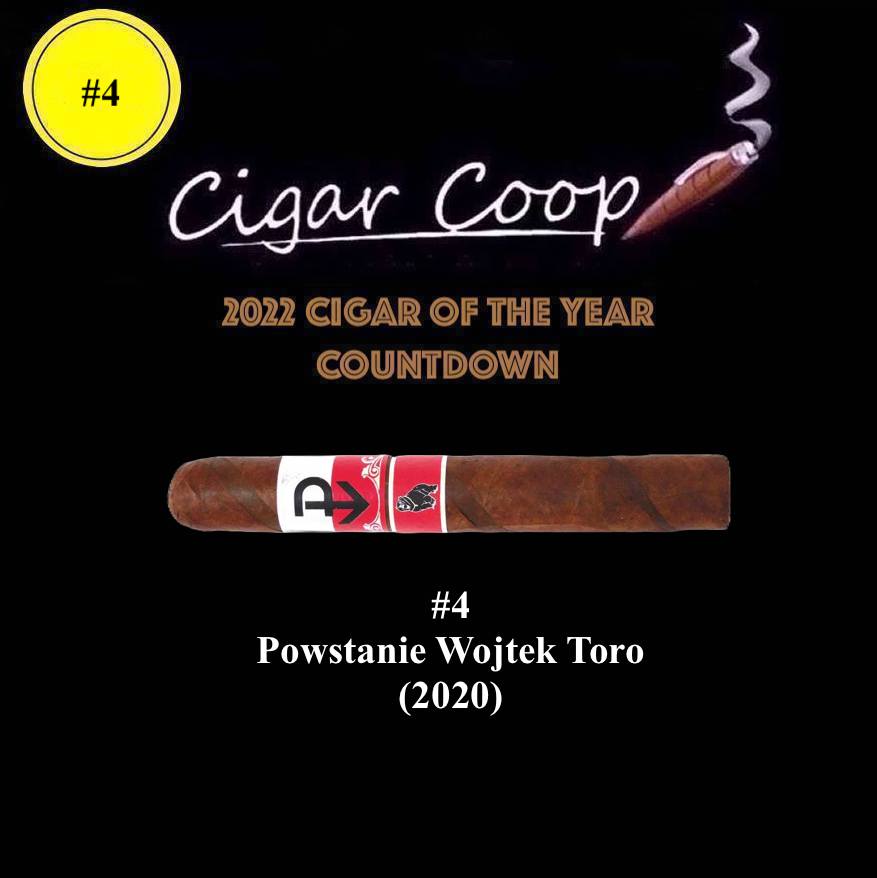 Wrapper: Ecuadorian Habano/San Andres Maduro
Binder: Indonesian
Filler: Nicaraguan
Country of Origin: Nicaragua
Factory: Fabricas de Nica Sueño
Toro (2020): 6 x 52
Price: $13.00
Sponsor: No
Samples Provided for Initial Review: Yes
Review: Powstanie Wojtek Toro (2020) (11/11/21)
Appearances on Countdown (By Year/Company): 2 (2020, 2022)
Coming in at #4 is the Powstanie Wojtek (Voy-tech) Toro 2020 edition.  The Wojtek is a limited edition line offered by Powstanie Cigars. Powstanie is a brand owned by Mike and Greg Szczepankiewicz, the owners of Cigar Hustler. Powstanie pays homage to the Polish roots of the Szczepankiewicz brothers. The name Powstanie refers to the resistance movement in World War II Poland against German occupation of the country. As for the name Wojtek, it means "war bear" and refers to a Syrian Brown bear that was actually enlisted as an honorary member of the Polish army during World War II. In 2020, the second installment of the Wojtek was released in a form of a rounded Toro – which is the cigar that lands on this year's Countdown.
The Powstanie Wojtek is highlighted by a barber pole wrapper consisting of an Ecuadorian Habano and San Andres Maduro leaf. The remainder of the blend consists of an Indonesian binder and Nicaraguan fillers. The Toro size measures 6 x 52. Production comes out of Fabricas de Nica Sueño in Estelí, Nicaragua.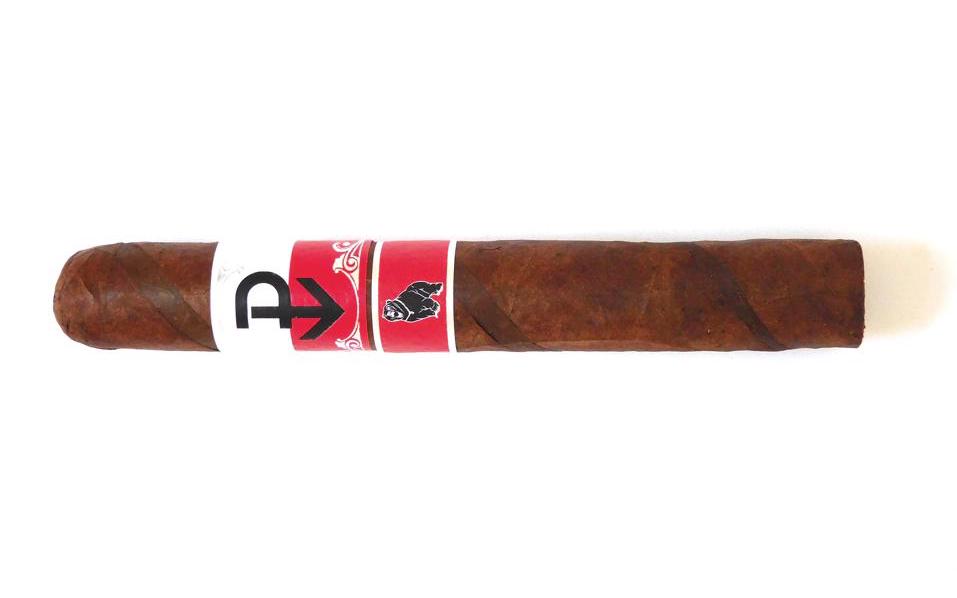 The Powstanie Wojtek Toro produced a flavor profile consisting of coffee, cocoa, cedar, red pepper, and citrus. Along the way, the Wojtek 2020 delivered a medium to full strength, medium to full-bodied cigar experience. This cigar had a nice amount of boldness, yet it wasn't overpowering. The other two sizes of Powstanie Wojtek were the perfecto in 2019 and the box-pressed Toro in 2021, but the rounded Toro from 2020 was the belle of the ball.
The Powstanie Wojtek is the highest placed barber-pole in the history of the Cigar Coop Countdown. It also marks the second year that Powstanie has placed a cigar on a Cigar Coop Countdown. In addition, this cigar gives the Nica Sueno factory its highest placing ever on a Cigar Coop Countdown. Meanwhile, if you are keeping score at home Nicaragua continues to dominate the 2022 Countdown (note: the video inadvertently referred to this as the 2020 Countdown). 27 cigars have been unveiled thus far with 18 coming from that Central American country.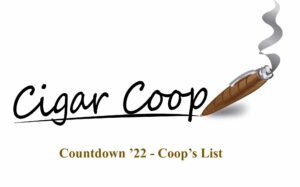 For details of the 2022 Cigar of the Year Countdown, see our 2022 criteria.
Note: Due to age restrictions, you might have to click on "Watch on YouTube" below.
Photo/Media Credits: Cigar Coop