Agile Cigar Reviews are cigar assessments where we use a lightweight, shorter format. These will never take the place of our comprehensive reviews. They are only used on blends we have previously assessed. This might be a blend we are re-scoring or giving a score for the first time. It might be a blend we are looking at in a different size. Today we look at the Black Label Trading Company Deliverance Porcelain Robusto This is a cigar blend previously assessed back in May 2019 in the Corona Gorda size.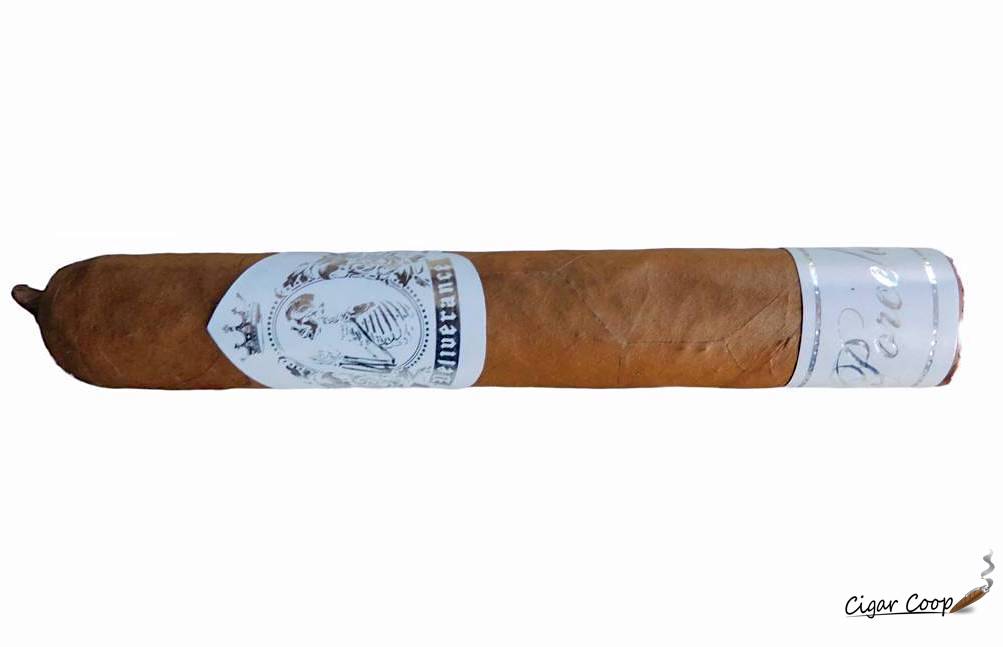 Wrapper: Connecticut
Binder: Nicaraguan Habano
Filler: Nicaraguan and Pennsylvania
Country of Origin: Nicaragua
Factory: Fabrica Oveja Negra
Robusto: 5 x 50
Black Label Trading Company and its sister brand Black Works Studio are two creations by James Brown of Oveja Negra Cigars. For many years, Brown was known for his dark and full-bodied maduro offerings. In 2018 that would change as Brown would introduce a pair of Connecticut Shade offerings: Black Works Studio Killer Bee Connecticut and Black Label Trading Co Deliverance Porcelain. Both cigars would be hits and would both make their way into becoming regular production offerings: Porcelain would join the regular production of Black Label Trading Co in 2019, and Killer Bee Connecticut would become regular production in 2022. Porcelain was originally branded Deliverance Porcelain, and while it still carries the name, the cigar has pretty much now been just called Porcelain. This was originally a Corona Gorda-sized release, but in 2021 a Robusto size was added. It's the Robusto size we will take a look at today.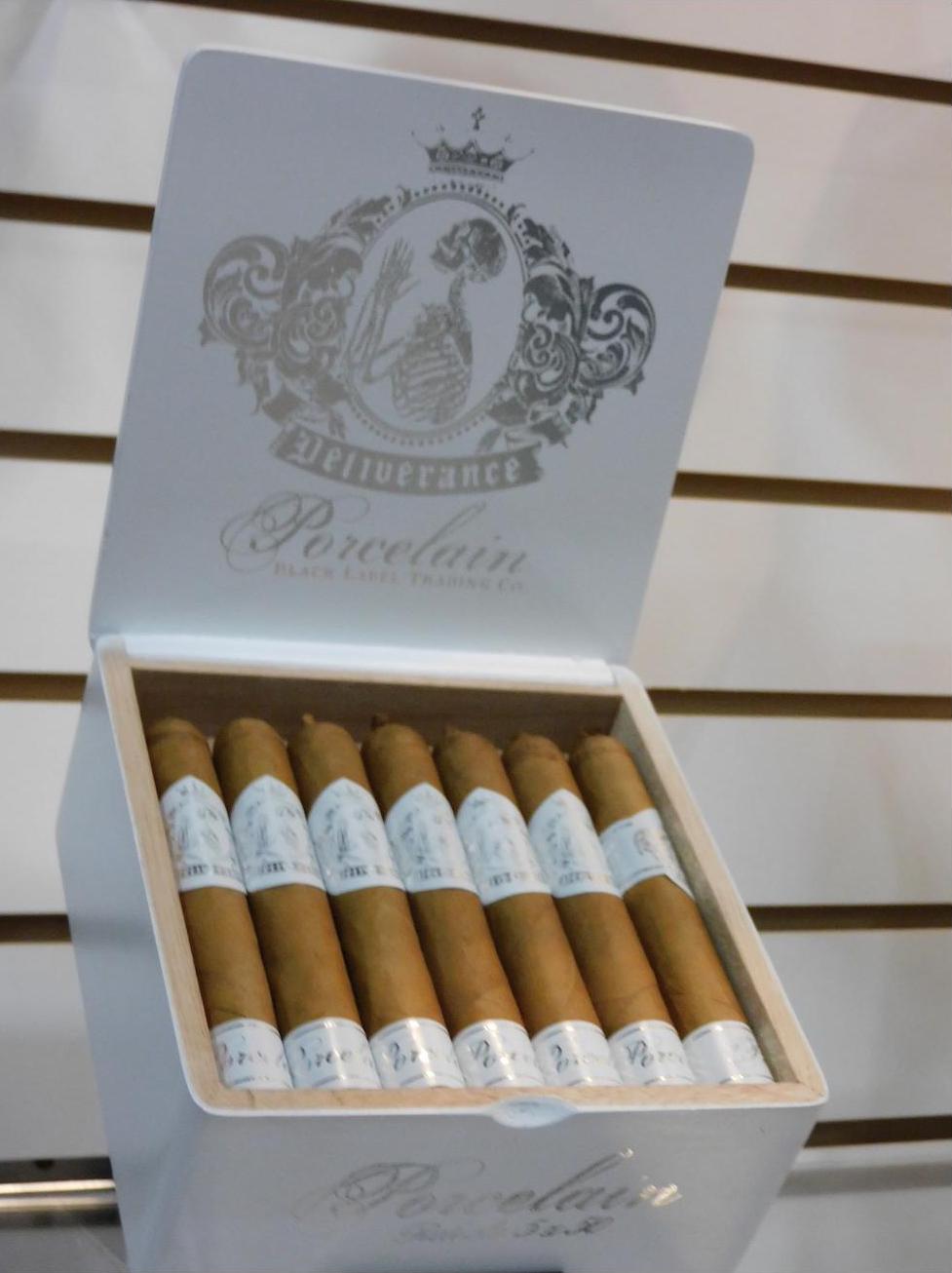 In addition to the Connecticut Shade wrapper, the Porcelain features Nicaraguan tobaccos for the binder and filler. The filler also incorporates tobacco from Pennsylvania. As for the Robusto size, this is a classic 5 x 50 offering.
The Black Label Trading Co. Porcelain Robusto opened up with notes of cream, cedar, and black pepper. There was an inherent sweetness to this cigar. As the cream and cedar alternated in intensity in the forefront, the sweetness defined itself as a berry note with a slightly burnt affect. There was also a combination of light pepper and cedar in the background. In the second third, the sweetness transitioned again – this time to more of a citrus flavor. By the second half, a bread note emerged pushing back the cream. The cedar slightly subsided floating in and out of the forefront, but by the final third re-remerged in the forefront.
The Porcelain Robusto is a Connecticut Shade skewed slightly bolder than the average Connecticut Shade. The strength and body of this cigar are on the upper end of medium. The burn required little in the way of maintenance. As for the draw, it was a little more open than I prefer, but it wasn't one that was overly loose.
OVERALL ASSESSMENT
Final Thoughts
Black Label Trading Company made two excellent decisions – first, it moved the Porcelain into a regular production line; and second, it created the Robusto offering. This is absolutely one of the sleepers in the Black Label Trading Company portfolio.  The flavors of this cigar are simply fantastic, and it's a cigar that doesn't have any bitterness and at the same time delivers the right amount of boldness on the palate. This is a cigar I would recommend to any cigar enthusiast. It's a cigar that warrants box-worthy consideration in terms of purchase. Coming in at a rock-solid 91 points, this cigar exceeds the threshold for Cigar Coop's standard of excellence.
Summary
Key Flavors: Cream, Cedar, Citrus, Bread, Pepper
Burn: Excellent
Draw: Very Good
Complexity: Medium
Strength: Medium
Body: Medium
Finish: Very Good
Rating
Value: Box Worthy Consideration
Score: 91
Cigar Coop Standard of Excellence
References
Previous Review: Black Label Trading Company Deliverance Porcelain (Corona Gorda-2018)
News: Oveja Negra Brands Launches Black Label Trading Company Deliverance Porcelain Robusto at 2021 PCA
Price: $10.50
Source: Purchased
Brand Reference: Black Label Trading Company
Photo Credits: Cigar Coop