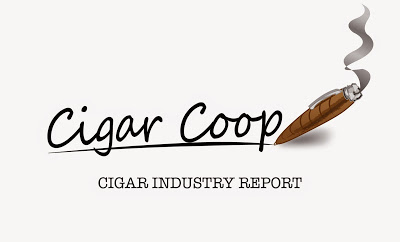 The Cigar Industry Report is a one-stop place to catch up on the activity here at Cigar Coop. It combines the news reports, cigar reviews, and assessment updates we do throughout the week. In addition, each week, we will look back at Cigar Coop history. Look for this report every Saturday at 8am Eastern Time.
Cigar Industry Report: Edition 549 (8/5/23)
The Headlines
The Full 2023 PCA Post-Game Report

This week a full PCA Post-Game Report was published on Cigar Coop -The Magazine. You can read it here.
The News
PCA Product Coverage
PCA Post Game Company Reports
Other News
Cigar Reviews
Assessments
Agile Cigar Reviews
The Smoking Syndicate
Features and Blog
Feature Story
The Blog
Prime Time Podcasts
Prime Time Show
Prime Time Special Edition
Prime Time Jukebox
Upcoming Schedule
TBA Prime Time Jukebox Episode 106: TBD
8/10 Prime Time Episode 278: Michael Giordano, Quality Importers Trading Co
8/15 Prime Time Special Edition 145: Cigar Coop 13th Anniversary

On This Date…
On this date, Aug 5:
Aug 5, 2011: We previewed the Viaje Late Harvest Estate Grown
Aug 5, 2011: We previewed the Jaime Garcia Reserva Especial Limited Edition 2011
Aug 5, 2011: We previewed the Pedro Martin Platinum Series.
Aug 5, 2012: We reported on General Cigars' debut of Foundry
Aug 5, 2012: We reported on the La Gloria Cubana Trunk Show
Aug 5, 2012: We reported on Viaje's post IPCPR 2012 plans.
Aug 5, 2012: We previewed the Viaje Oro Collector's Edition
Aug 5, 2012: We previewed the Viaje Satori 2012.
Aug 5, 2012: We previewed the Viaje 5th Anniversary.
Aug 5, 2012: We previewed the Viaje Honey and Hand Grenades.
Aug 5, 2013:  We previewed the Cuenca 5 Anniversary Robusto Box Pressed
Aug 5, 2013: We reported on Alliance Cigar becoming the exclusive distributor for the Alec Bradley Maxx Connecticut
Aug 5, 2013: We had a Cigar Conversation with Rafael Nodal of Boutique Blends.
Aug 5, 2013: We previewed the Guayacan Maduro
Aug 5, 2014: We reported on the Foundry Chillin' Moose.
Aug 5, 2014: We reported on the Casa Fernandez Aniversario Serie 2014 Ares.
Aug 5, 2015: We reported on the Casa Magna D. Magnus II Marcus Aurelius.
Aug 5, 2015: We reported on the East India Trading Company Nemesis.
Aug 5, 2015: We reported on the CLE Signature Second Edition.
Aug 5, 2015: We published a Feature Story "Spotlight on Duran Cigars at 2015 IPCPR"
Aug 5, 2015: We reported on the Joya de Nicaragua Cunning and Merciless becoming  Shop Exclusives to Famous Smoke Shop
Aug 5, 2016: We reported on the Sosa Auric Perfectum Spiced.
Aug 5, 2016: We reported on the launch of the Original Rebel by E.P. Carrillo.
Aug 5, 2016: We published a Feature Story "TABSA Goes Connecticut Shade at IPCPR 2016"
Aug 5, 2016: We reported on the  Sosa Auric Perfectum Lancero 
Aug 5, 2016: We reported on Sosa Cigars adding the Underground Delphic Dual Wrapper
Aug 5, 2016: We reported on Caldwell Cigar Company's Eastern Standard Dos Firmas (Caldwell Signature).
Aug 5, 2016: We reported on Southern Draw Cigars announcing the Jacobs Ladder
Aug 5, 2016: We reported on Southern Draw Cigars announcing the Rose of Sharon
Aug 5, 2016: We reported on Espinosa Cigars plans for a major expansion of its 601 Brand
Aug 5, 2017: We reported on Ashton's San Cristobal Ovation Eminence
Aug 5, 2017: We reported on Jas Sum Kral's Tray Displays for Retailers
Aug 5, 2017: We published Cigar Industry Report: Volume 6, Number 37 (8/5/17)
Aug 5, 2018: We published Spotlight on RoMa Craft Tobac at the 2018 IPCPR
Aug 5, 2018: We reported on the JRE Aladino Maduro
Aug 5, 2018: We reported on the Surrogates Eight Baller
Aug 5, 2019: We assessed the VegaFina Gran Reserva 2019 (Toro)
Aug 5, 2019: We published IPCPR 2019 Spotlight: Joya de Nicaragua Cigars
Aug 5, 2019: We published IPCPR 2019 Spotlight: Miami Cigar & Company
Aug 5, 2019: We reported on the A.C.E Prime Pichardo line
Aug 5, 2020: We published Summer of '20 Spotlight: Crux Cigars
Aug 5, 2020: We reported on the A.C.E. Prime Pichardo Maduro
Aug 5, 2020: We reported on Boutique Blends bringing back the  Oliveros Gran Retorno
Aug 5, 2021: We reported on Drew Estate suspending In-Person Events for Remainder of 2021 and postponing DE25 Celebration
Aug 5, 2021: We reported on El Septimo Geneva's acquisition of LV-Wholesale Distribution Center
Aug 5, 2021: We published PCA 2021 Report: La Palina
Aug 5, 2022: We published PCA 2022 Report: Protocol Cigars
Aug 5, 2022: We published PCA 2022 Report: Espinosa Cigars
Aug 5, 2022: We reported on Howard G Cigars' Magic Stick Connecticut
Aug 5, 2022: We reported on the Room101 Launches The Big Payback Nicaragua