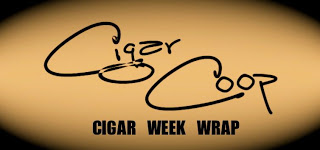 The Cigar Week Wrap is a one stop place to catch up on the activity here at Cigar Coop. It is a combination of our news reports, cigar reviews, and assessment updates we do throughout the week. We will throw in a few bonus items from time to time as well. Our intent is to publish once a week on Saturday mornings. Note: We have decided to label our posts as "Volume 2" to be consistent with the monthly "Editor's Corner".
Editor's Corner
This month we announced some important changes as a result of our partnership with Stogie Geeks.
News and Previews
After a slower week last week, activity has picked up around the cigar industry.
Legislative News
Assessments
Assessment Updates
Stogie Geeks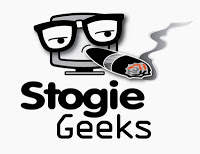 This week Jose Blanco was our special guest for Episode 68. If you have seen interviews / conversations before, you know how entertaining and informative Jose canbe. There is no let-down here as this is truly an outstanding interview. Even if you have seen Jose before, you won't want to miss this particular segment.
Then we went through our smokes of the week. We had a pretty big list, but we talked about a lot of good smokes. Here is the list of the smokes and their associated mini-reviews:
A. Flores Gran Reserva Half Corona
A. Flores Gran Reserva Robusto
Alec Bradley Fine and Rare HJ10-i Second Issue (Alec Bradley Fine and Rare 2013)
Arturo Fuente Don Carlos Robusto 2013
Brun Del Re Gold Perfecto
Casa Fernandez Miami Reserva Maduro Corona Extra
Don Pepin Garcia Original Invictos (Don Pepin Garcia Blue)
East India Trading Company Red Witch
Guillermo Leon Signature W. Curtis Draper 126th Aniversario Lancero
Herrera Esteli Short Corona (Fresh Rolled)
Herrera Esteli Short Corona
Illusione MK Ultra
JD Howard Reserve Robusto
Lou Rodriguez Edicion Reserva Lancero
Oliva Serie V Torpedo
Opus X Magnum O
Punch Bareknuckle Belicoso
Quesada Oktoberfest Krone
Reinado Grand Empire Reserve Toro
Tatuaje Avion 13 FF
Tatuaje 10th Anniversary Havana Cazadores
Tatuaje La Verite 2009 Redux
Viaje Satori 2013 Karma
On this date October 5th…