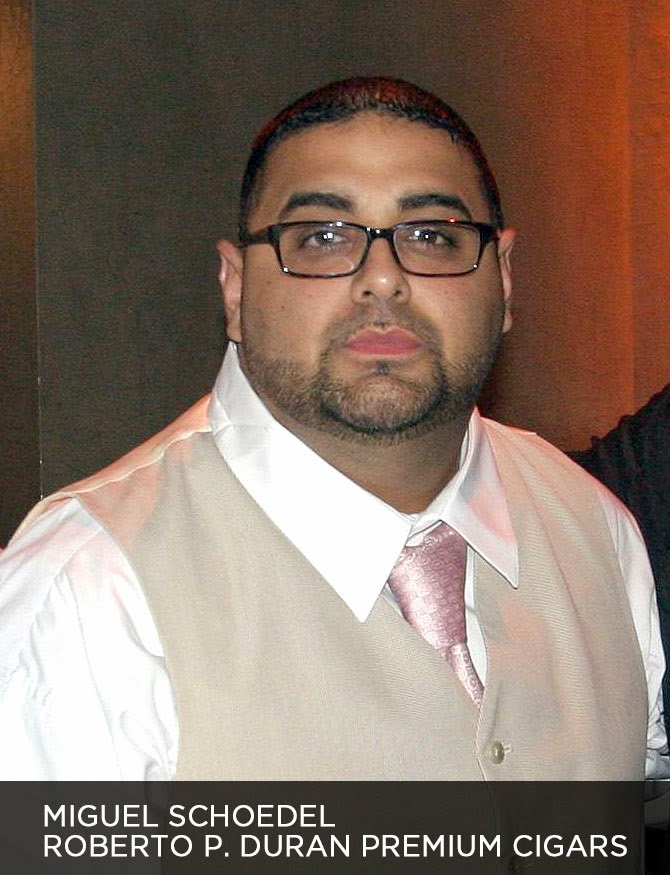 Following the dissolution of Torano Family Cigars, it didn't take long for the company's former National Sales Manager to land somewhere. Earlier today, Schoedel it was formally announced that he would become the new National Sales Manager for Roberto P. Duran Premium Cigars.
In a press release by the company, the move is designed to coincide for what the company considers a major growth spurt. After launching three new brands at the 2014 IPCPR Trade Show (Roberto P. Duran, Baracoa, and Neya), the appointment of Schoedel now positions the company's sales force to better support this growth.
Schoedel was originally part of the CAO sales team. He spent the previous four years with Torano Family Cigars before being named National Sales Manager late in 2012. Last month, when the brands of Torano were sold to General Cigar Company, the sales force was not a part of that acquisition.

In a another move, Roberto P. Duran cigars also named another former Torano employee, Frank Cuden as its Southeast Sales Territory Manager.
"I am very happy with the growth of Roberto P Duran Premium Cigars and with that growth is the need for top notch personals to help carry the brand forward. Miguel Schoedel is a perfect fit for our company as he comes with a stellar resume. He is tireless and as passionate about tobacco as I am. I am also very happy to announce the hiring of respected industry professional, Frank Cuden, who will strongly bolster our ability expose our brands throughout the U.S. market," said company owner and founder Roberto Pelayo Duran in a press release.
Schoedel also said, "I feel that the back bone of the industry is still the family owned cigar companies. I have made my 11 year career working for families like the Ozgeners, Torano's, and now very proudly joining the Duran Family. What makes Roberto P. Duran Premium Cigar Company special is the fact that the company owns its factories, encompassing cigar rolling and processing to also having its own wrapper plantation, which is great. We are led by Roberto P. Duran a man that has 23 years of cigar industry experience from the markets of Cuba, Hong Kong, Germany and Canada. Roberto P. Duran and Azan cigars breathe authenticity; in an industry that of late is being taken over by corporate and industrial cigar companies."
The hiring of Schoedel is also the latest in a series of changes seen in management positions in the cigar industry. This includes the departure of National Sales Manager Nate McIntyre from House of Emilio to Cubanacan. The departure of National Sales Director Andrew Brennan from La Palina Cigars. Gabriel Alvarez moving from Kuuts LLC to Maya Selva Cigars. Finally both Grace Sotolongo and Robert Wright ended partnerships with Christian Eiroa and departed CLE Cigars.