---
It's been three years since we have seen a nationwide launch out of Davidoff's Zino brand, but at the 2017 IPCPR, the brand came back with a bang – introducing the Zino Platinum Z-Crown. This is the brand's most super premium release to date.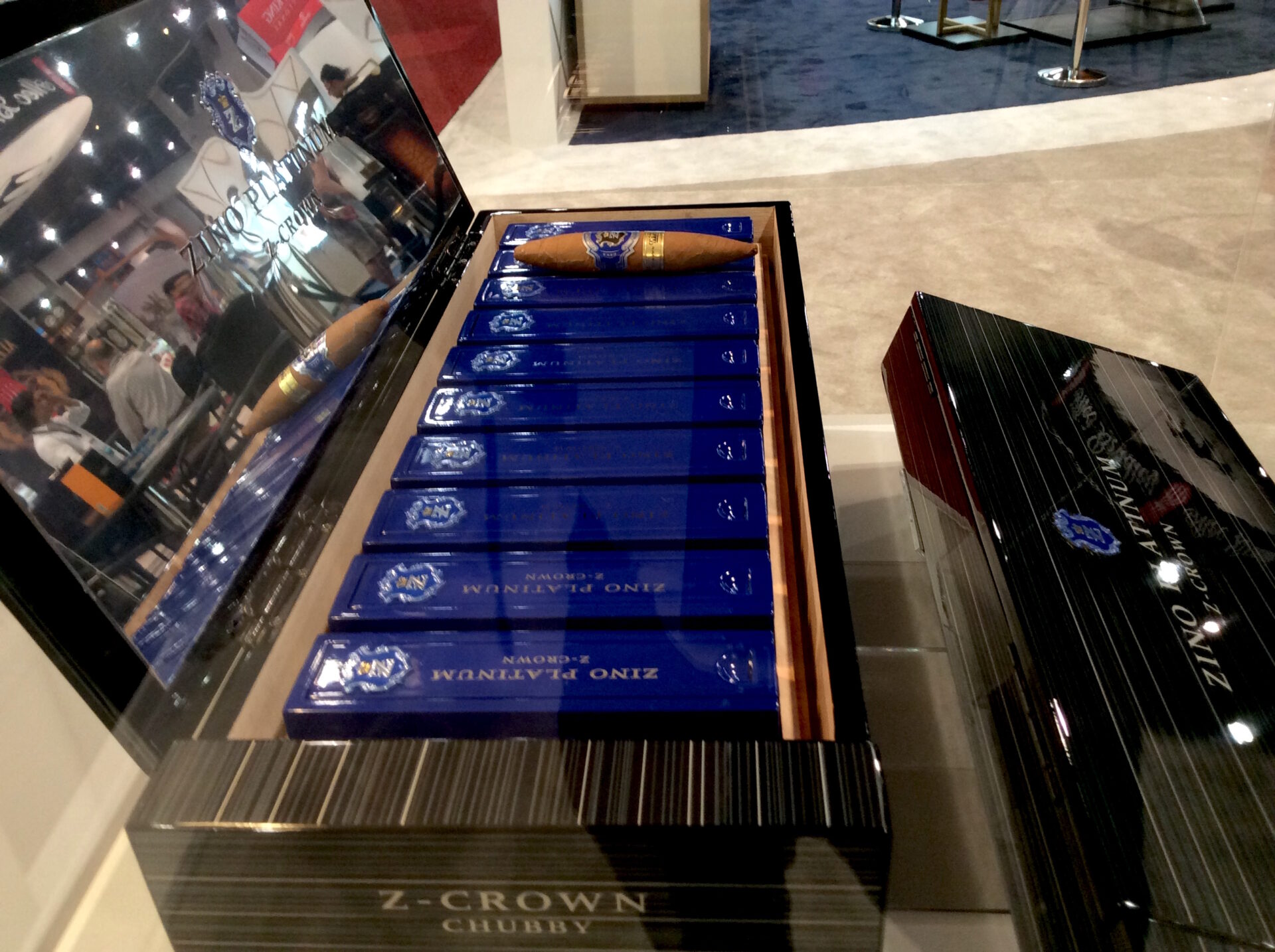 The Zino Platinum Z-Crown consists of two blends, each available in a single, unique vitola. Both blends incorporate eight-year-old aged fillers. Once rolled, the cigars were rested another four years.  The Zino-Platinum Z-Crown Chubby is a 4 15/16 x 54 perfecto consisting of a Dominican Semilla 253 wrapper, Ecuadorian Connecticut binder, and filler from the Dominican Republic. Meanwhile, the Zino Platinum Z-Crown Stout is a 7 x 52 torpedo consisting of a Semilla 702 wrapper, Ecuadorian Sumatra binder, and a combination fillers from Nicaragua and the Dominican Republic.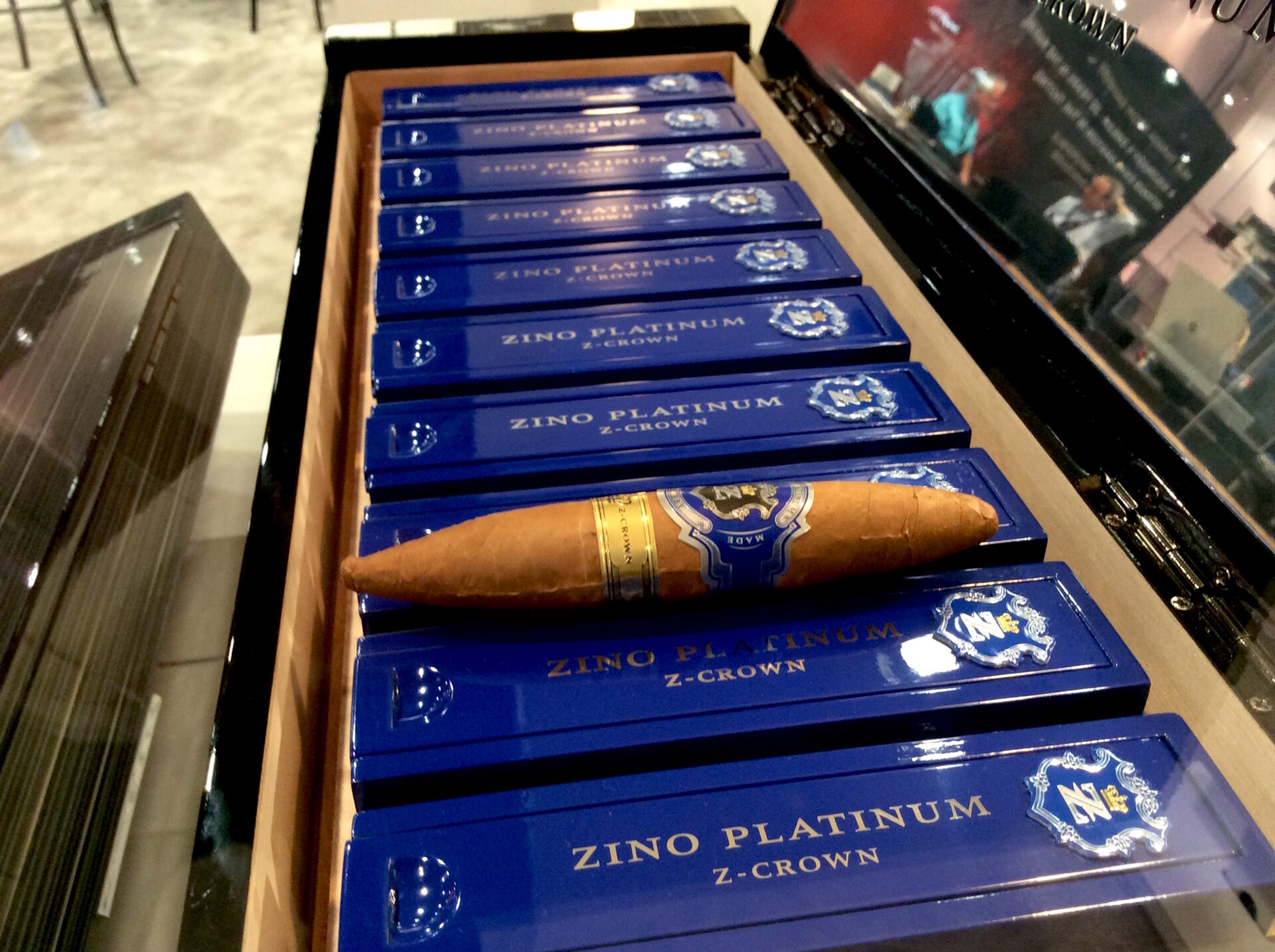 Each Zino Platinum Z-Crown cigar is packaged in an individual blue glossy coffin. The cigars are packaged in ten-count boxes that keep to the contemporary look of the band. As mentioned, these are super premium offerings. The Chubby is priced at $75.00 per cigar while the Stout comes in at $100.00. Both cigars are limited in production to 1,000 boxes.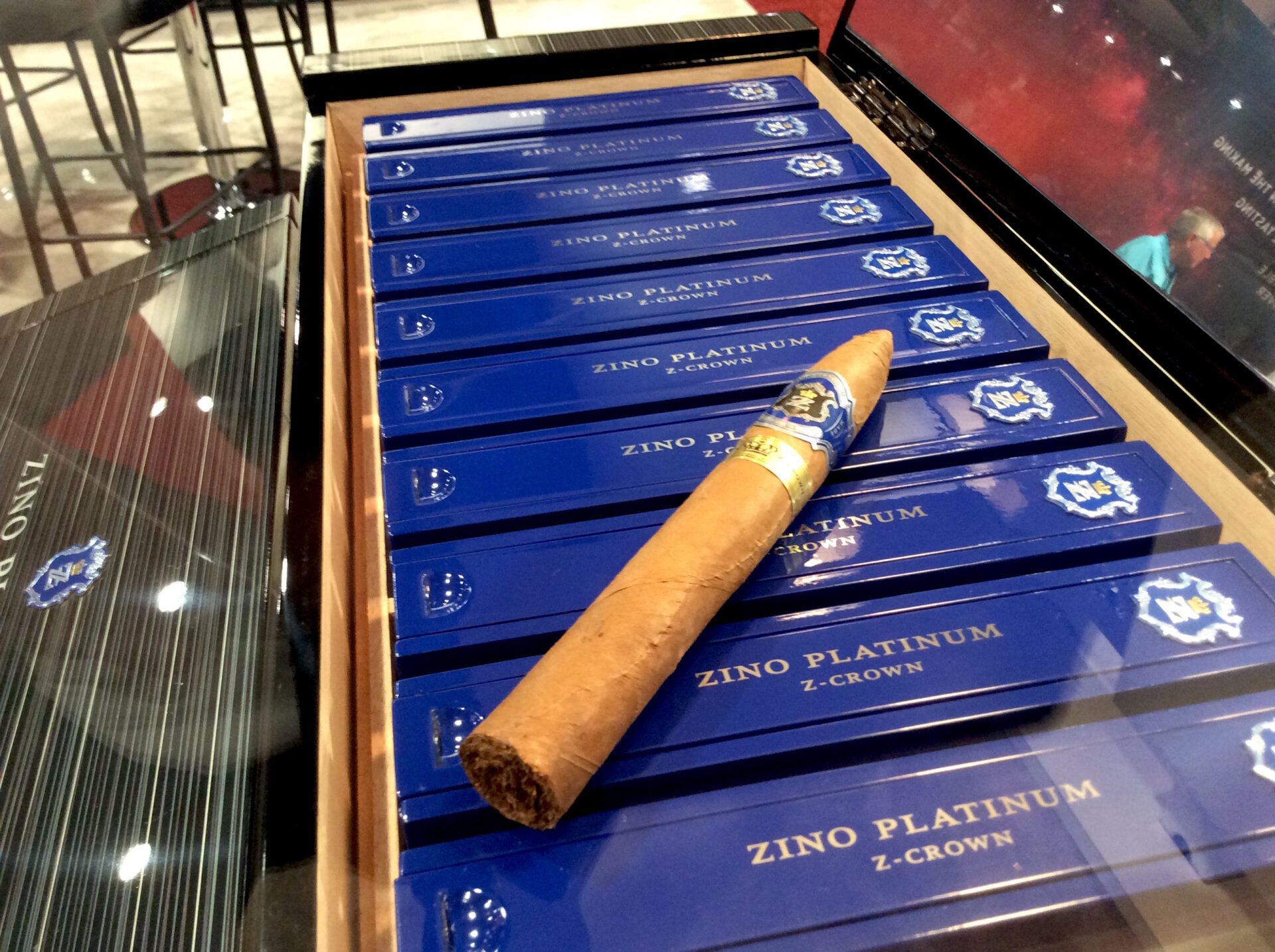 As Davidoff has revamped its brands in its portfolio, the Zino brand has been very quiet. The past three years has seen Zino focused on accessories as well as regional and shop exclusive releases. The last major nationwide release was 2014's Zino The Make of Texas.
At a glance, here is a look at the Zino Platinum Z-Crown series:
Zino Platinum Z-Crown Stout
Wrapper: Semilla 702
Binder: Sumatra Ecuador
Filler: Semilla 192 Seco Yamasa / Piloto Visus / Piloto Seco Santiago Rodriguez / San Vicente Ligero Jicome / Ometepe Visus
Country of Origin: Dominican Republic
Stout: 7 x 52/38
Zino Platinum Z-Crown Chubby
Wrapper: Semilla 253 Yamasa
Binder: Connecticut Ecuador Dark
Filler: San Vicente Seco Damajagua / San Vicente Mejorado Visus Mao / Piloto Mejorado Seco Martim Garcia / San Vicente Visus Navarrete
Chubby: 4 15/16 x 54
Photo Credits: Cigar Coop
Update 9/4/17: Corrected blend information.