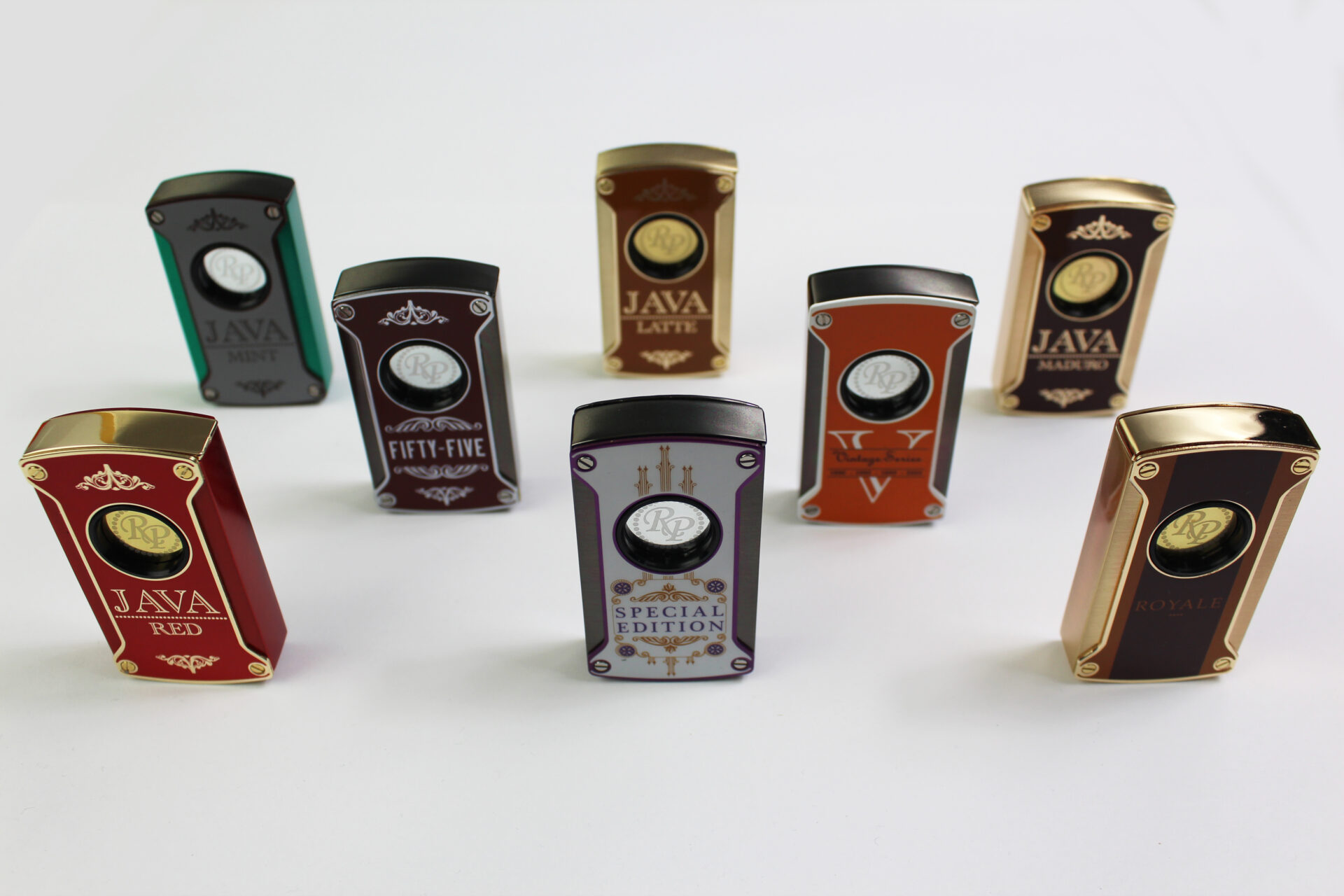 Rocky Patel Premium Cigars has released eight new lighters as a part of its laser lighter collection. Each of the new lighters are branded with a Rocky Patel cigar line. The new additions bring the total number of lighters in the collection to 23.
The eight new lighters include:
Rocky Patel Royale
Rocky Patel Fifty-Five
Rocky Patel Special Edition
Rocky Patel Vintage 2006,
Java Maduro,
Java Latte,
Java Mint
Java Red
Each laser lighter features a unique single flame design. Igniting the lighter is done by lifting the cap which activates a red laser within a recessed circle in the center of the lighter's body. The lighter sparks once the plain of the laser field is broken by the user's thumb. The strong blue flame will stay lit until the cap is closed.
Each lighter measures 2 1/2 inches tall, 1 1/2 inches wide, and 1/2 deep.  Pricing is set at $58.00 and the units have a full lifetime warranty.
The new laser lighters were first unveiled at the 2017 IPCPR Trade Show and are scheduled to arrive at retailers this month.
The past few weeks have seen Rocky Patel Premium Cigars active in the accessories space. Previous announcements in 2018 include a series of new Colibri V-Cutters  and new three new Luminoso Ashtrays.
Photo Credit: Rocky Patel Premium Cigars