Editor's Note: This is the first year we are providing coverage from the annual Festival Del Habano that takes place in Havana, Cuba,  This year, we worked with Nick Syris, who was my longtime co-host on the Smooth Draws Radio Show. Nick was on the ground in Havana at the festival and worked with me to provide much of the information that is recapped here. As usual, we take an industry-themed approach. We at Cigar Coop thank Nick for the time in working with us to deliver this content.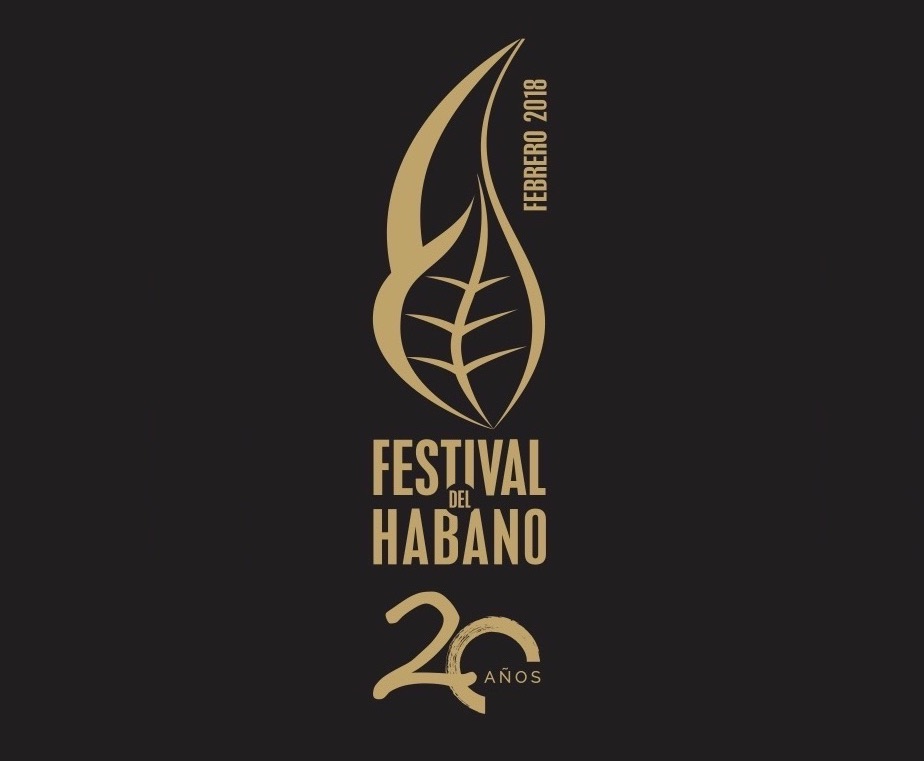 What is the Festival?
The Festival del Habanos is Cuba's national cigar festival. In addition to being the signature cigar festival in Cuba, it is also the signature event for Habanos S.A., the company within Cuba that handles the distribution of products produced by Cubatabaco (the State-owned Cuban cigar production company) both within Cuba and internationally.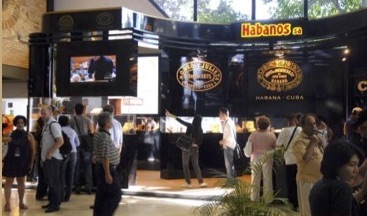 Many U.S. cigar enthusiasts are familiar with the ProCigar festival (the signature cigar festival in the Dominican Republic) and Puro Sabor (the up and coming signature cigar festival in Nicaragua). Both ProCigar and Puro Sabor give attendees the opportunity to visit tobacco farms, cigar factories, attend educational seminars, and socialize at various functions including evening galas. Festival de Habanos also provides a similar set of activities, but also has an additional element of a Trade Fair.  Essentially, the Trade Fair is Cuba's version of the IPCPR Trade Show. It is at this trade fair where Habanos S.A. makes most of its product announcements for the year.
The first Festival del Habanos was held in 1999. This year's edition (2018) marks the twentieth edition of the festival.
Opening Press Conference
As a media person, something that commanded my attention was the inclusion of a press conference on Day 1. It was at this press conference where the festival had its kickoff. Last year, the Festival reported 225 accredited media members were there, and the reports were that this year's media attendance was similar. While the press conference was used to announce the new releases, there were a couple of other business items as well. In attendance from Habanos S.A. was Leopoldo Cintra González, Vice-President of Sales and Jose Maria López Inchaurbe, Vice-President of Development.
From a business standpoint, Habanos S.A. reported global revenue of 500 million dollars. This was a 12 percent rise from the year before. Included in that increase was a 33% increase in sales to China, putting it as the third biggest export market behind Spain and France. Despite a cooling in re-establishing relations between the United States and Cuba making it more difficult for Americans to visit Cuba, there has not been a negative impact on domestic sales (much of which comes from tourism). Habanos S.A. reported a 15% increase in domestic revenue.
The Cigars
At the Trade Fair, you aren't going to find hundreds of new releases. At this year's trade show, there were ten new releases. As in most previous years, these are line extensions to existing brands. This year these were divided into three categories: Major Launches (either ultra-premium limited editions and/or new regular production line extensions), Edición Limitadas (annual limited edition releases), and Limited Retailer Exclusives (special shop exclusives to La Casa del Habano or Habanos Specialists).
These are more than releases that are on display at the Trade Fair. They play an integral role in many of the activities tied to the Festival del Habanos event.
Each year, there are one or two brands showcased.  This year the two brands Habanos S.A. focused on was Cohiba and Partagás. These two brands each had a gala night dedicated to the brand itself.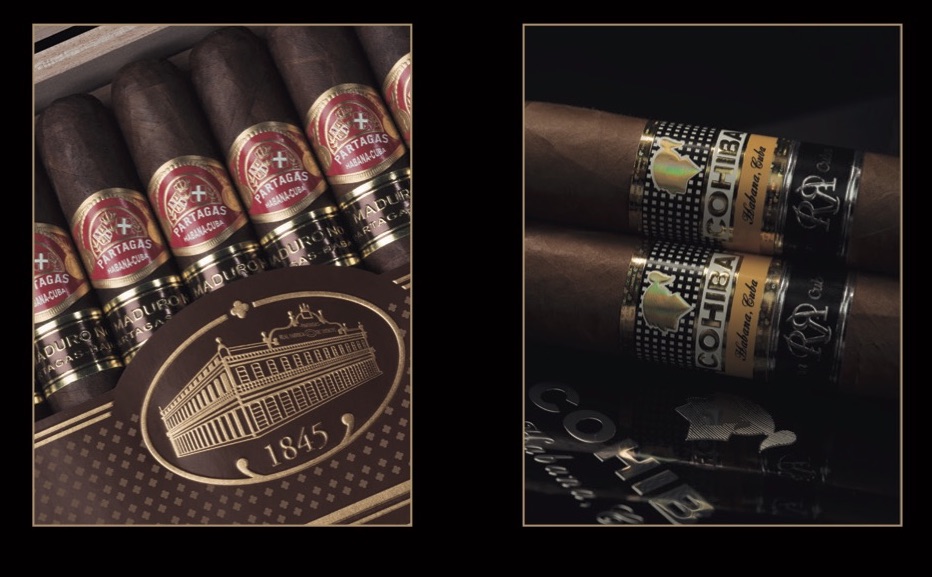 2018 Major Launches
This year there were two ultra-premium limited releases shown with the Cohiba Robustos Reserva Cosecha 2014 and the Romeo y Julieta Grand Churchills. New regular production offerings include two new sizes of the Partagás Linea Maduro, the new Vegueros Centrofinos, and the  Hoyo de Monterrey Le Hoyo del Rio Seco.
Cohiba gets a new Reserva release for the first time since 2009. This year's release is a 4 7/8 x 50 Robusto. It consists of select tobaccos (best of the best) where the binder and filler have been subject to an extra three years of aging.
This will be a limited release of 5,000 boxes of 20. Each box is individually numbered.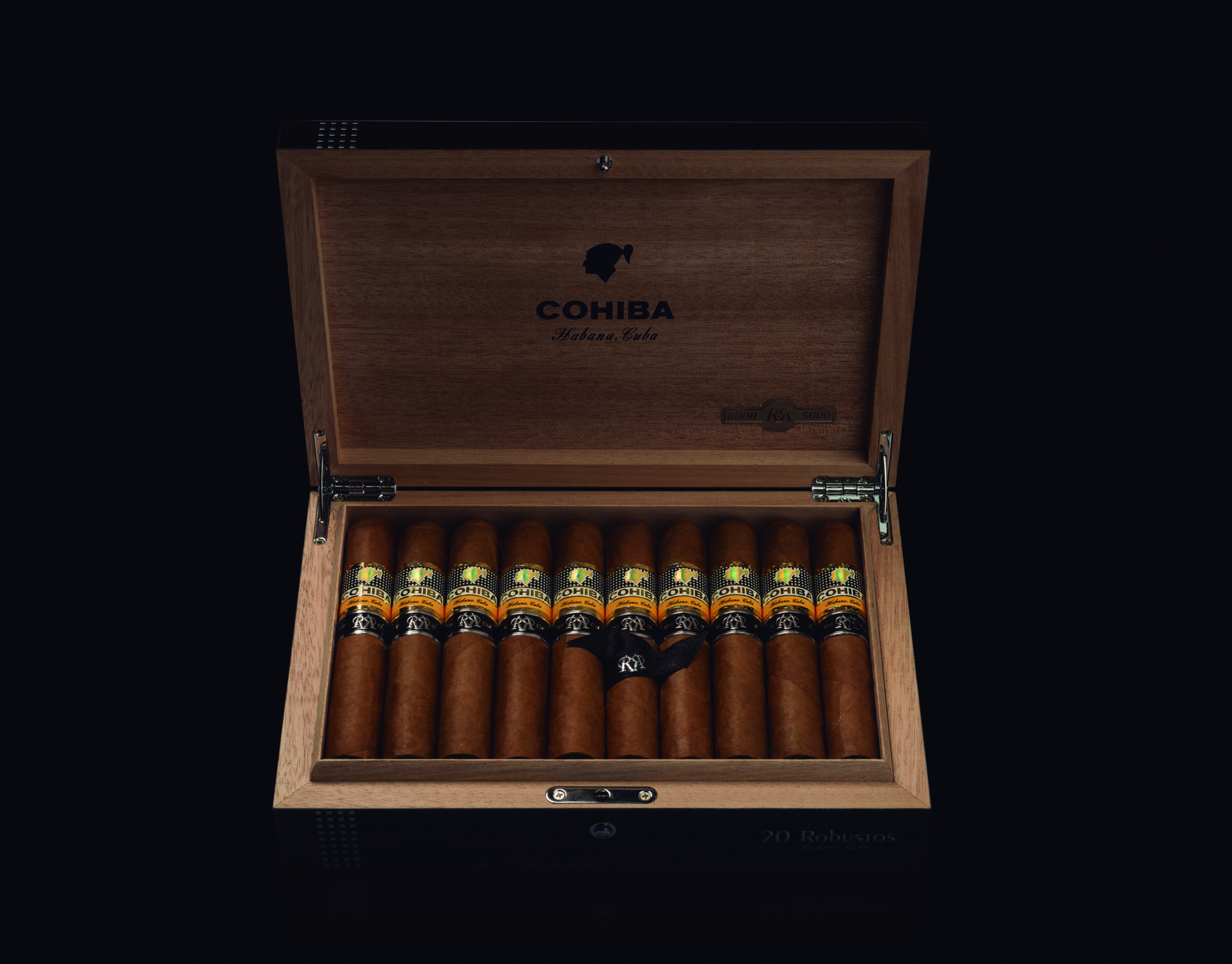 In 2015, Habanos S.A. launched the Partagás Linea Maduro No. 1 (a 130mm x 52 parejo) for La Casa del Habano and Habanos Specialists retailers. This year, that cigar will become a regular offering. In addition, two new sizes have been added: Partagás Linea Maduro No. 2 (a 120 mm x 55 Short Pirámides) and Partagás Linea Maduro No. 3 (a 145mm x 52 parejo). The three sizes will be available in 25-count boxes. Vegueros, a value-priced line produced at the Francisco Donatien factory located in Pinar del Rio gets a new size called Centrofinos – a 5 1/10 x 50 Robusto. The Centrofinos will be available in 4-packs or 16-count tins.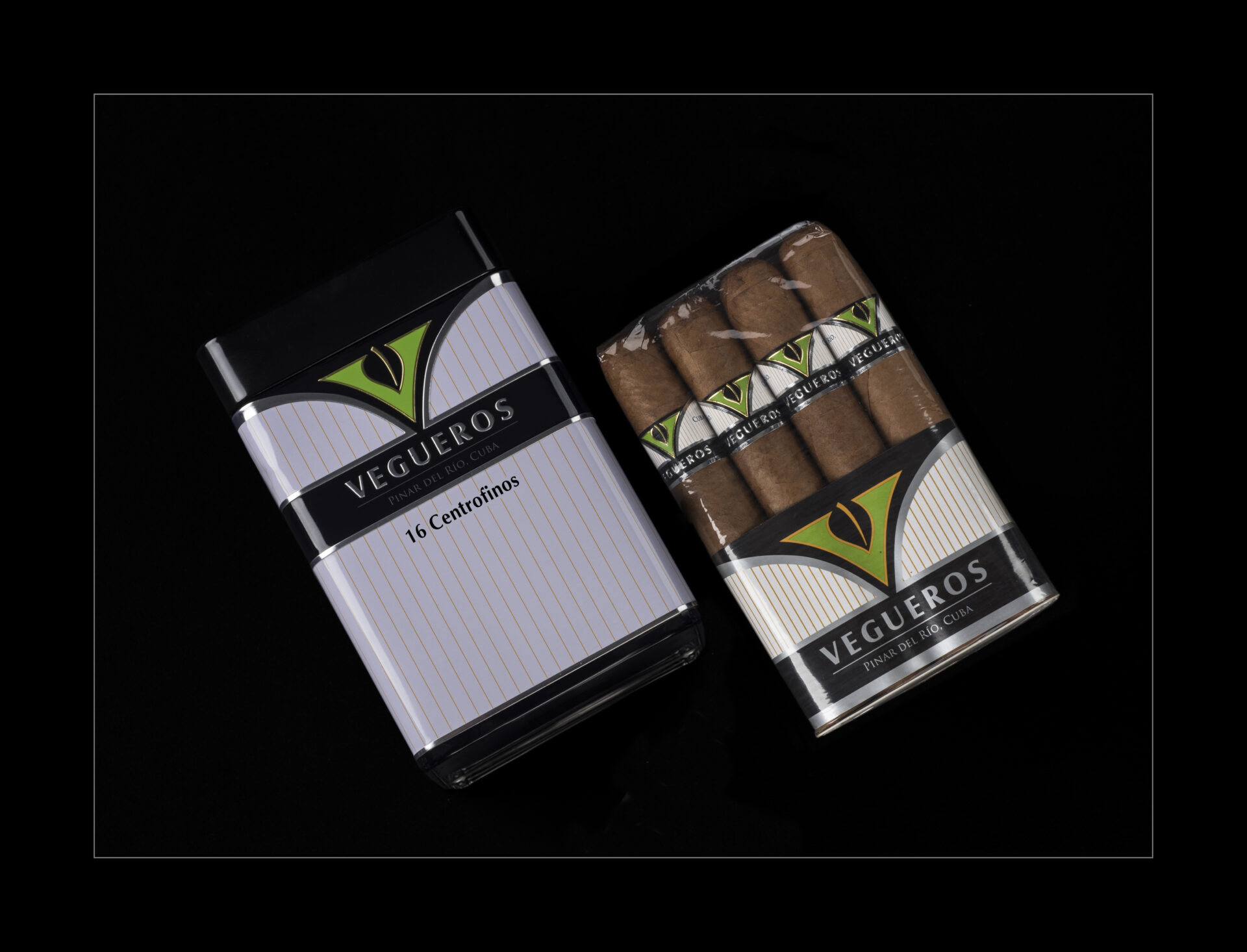 The Le Hoyo Río Seco introduces a 140 mm x 56 vitola (5 1/2 x 56). The 56 ring gauge is the thickest ring gauge to the Hoyo de Monterrey to date. The cigars will be available in 25-count boxes and 10-count boxes.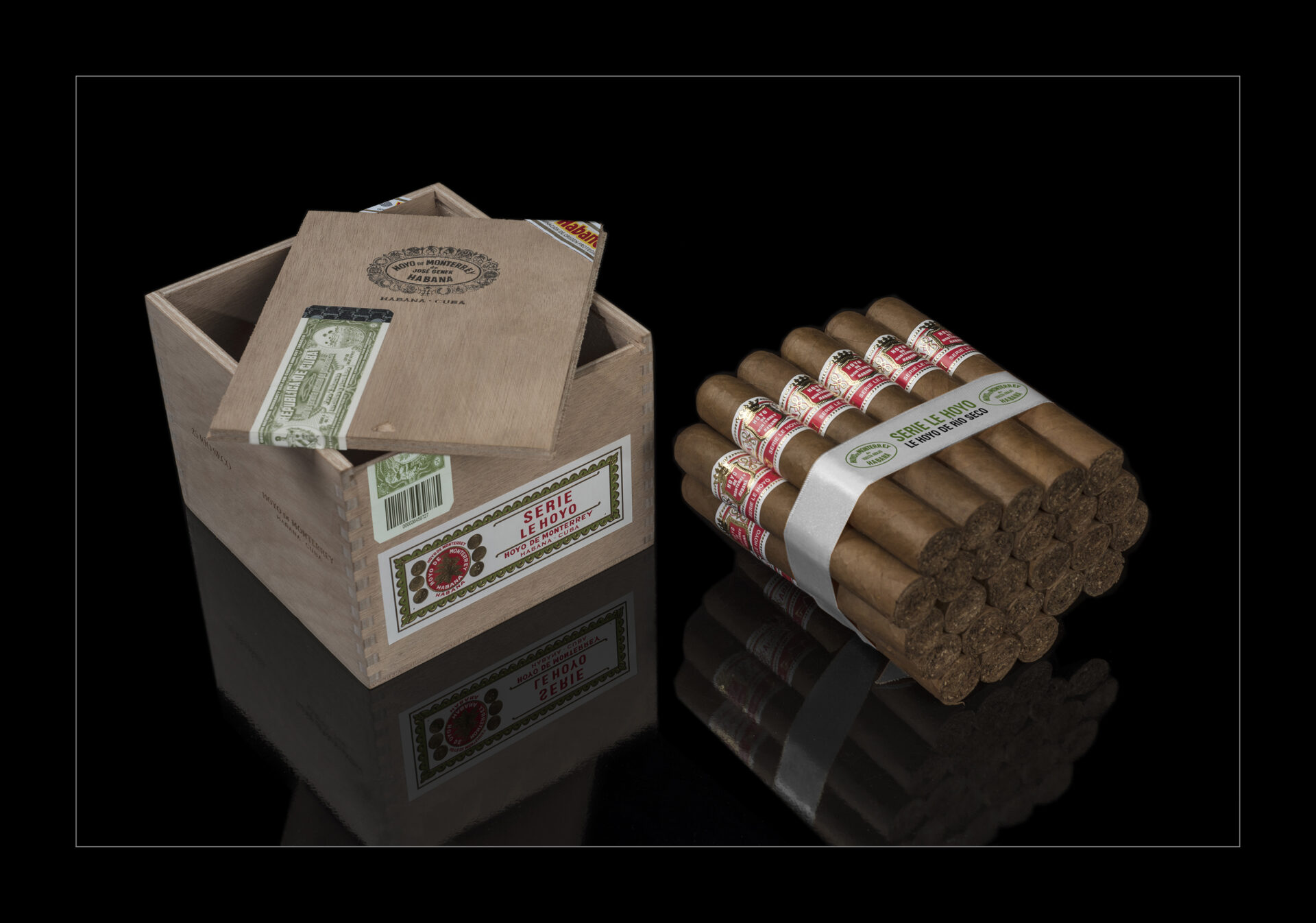 This is a massive 191 mm x 56 (7 1/2 x 56) limited edition line extension that comes packaged in a luxury humidor. The humidor comes from Elie Bleu of Paris and Jean-Philippe Martin. The humidor holds 100 of the Romeo y Julieta Grand Churchills. A total of 450 humidors have been produced.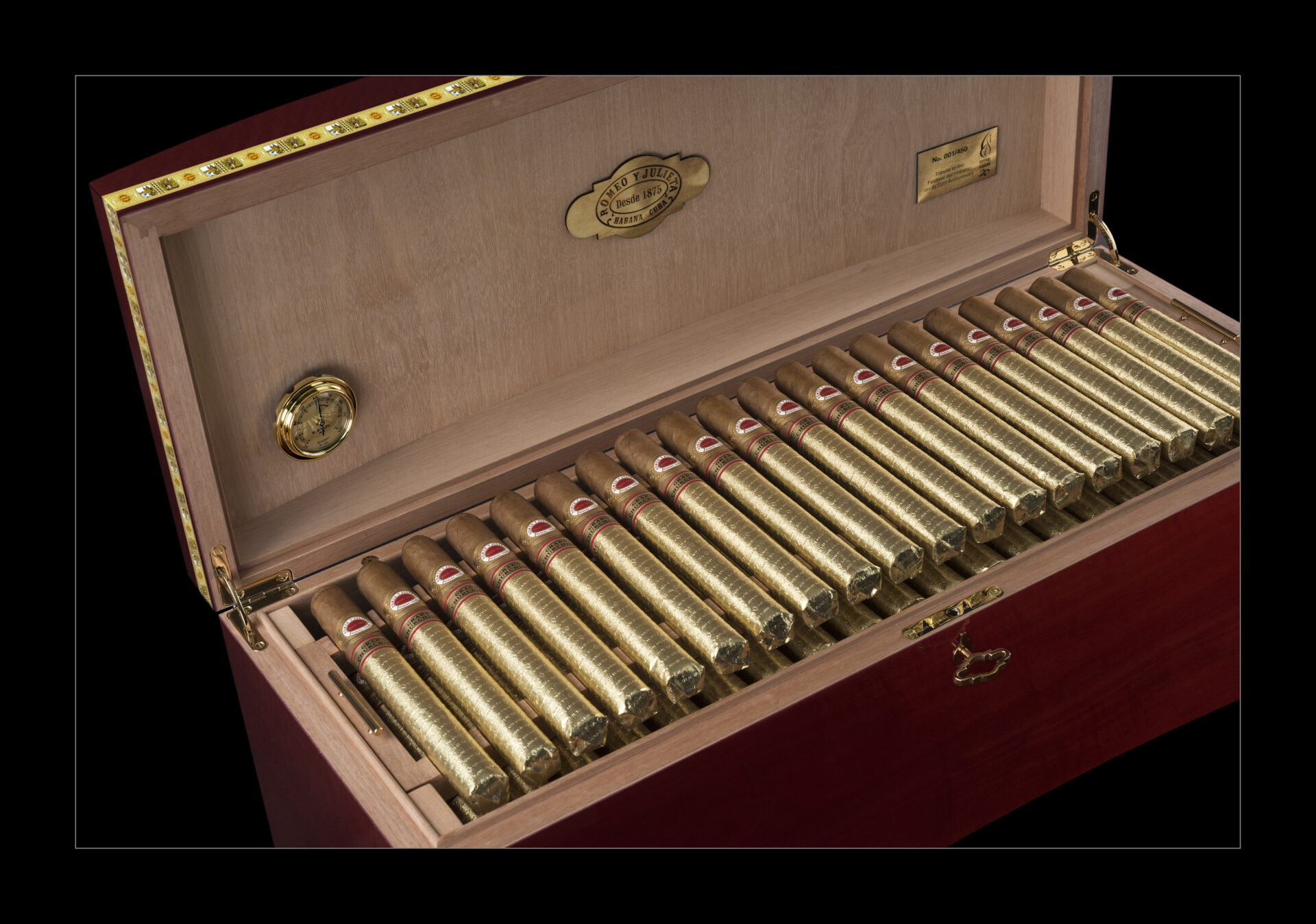 2018 Edición Limitad Releases
The Bolívar Soberano Edición Limitada 2018 brings Habanos' popular "Duke" size to the Bolívar line. This is a vitola that measures 140 mm x 54. The cigars will be presented in 10-count boxes.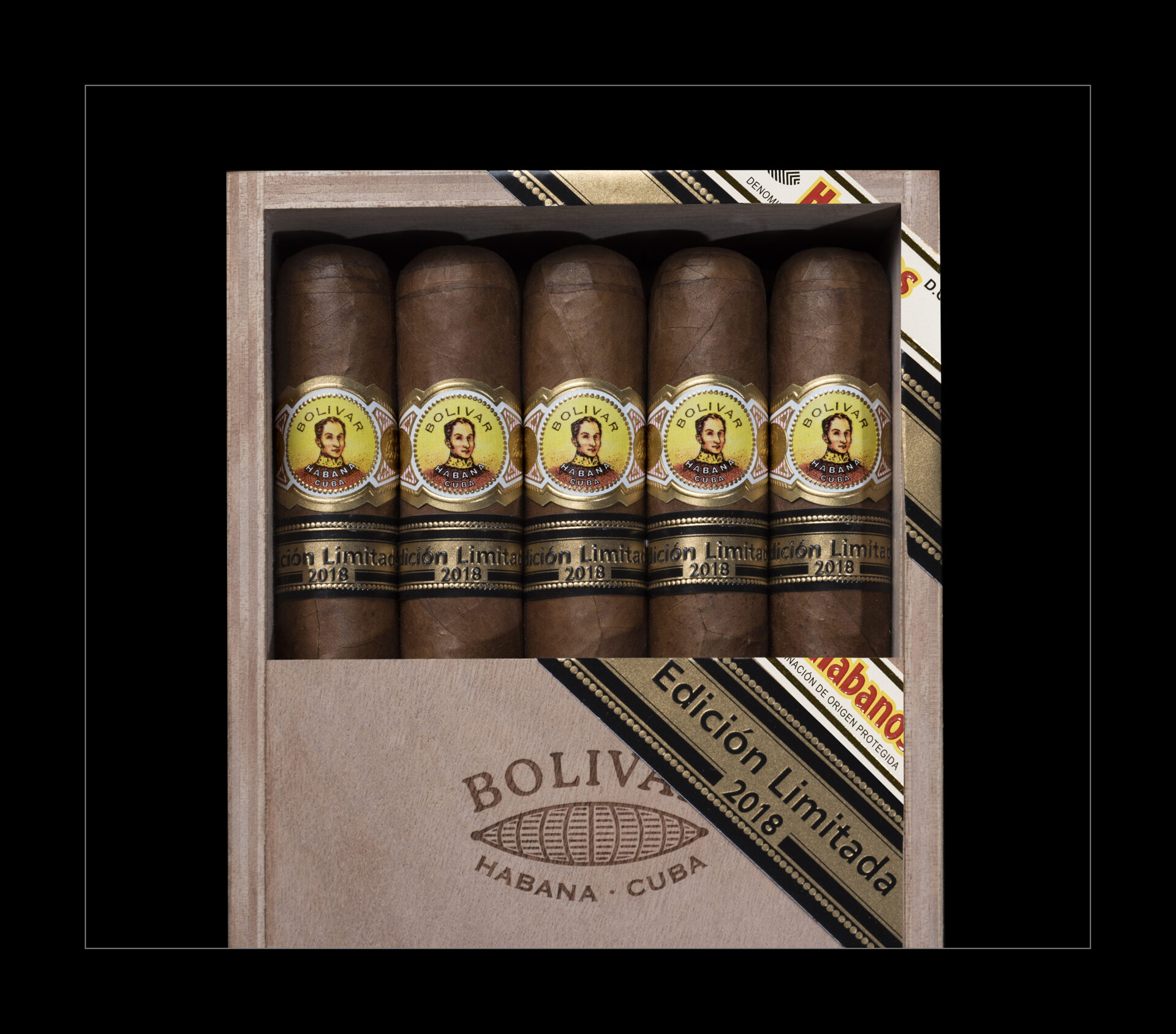 The Propios size of the H. Upmann Edición Limitada 2018 measures 120 mm x 46. The cigars will be presented in 25-count wooden cabinet-style boxes.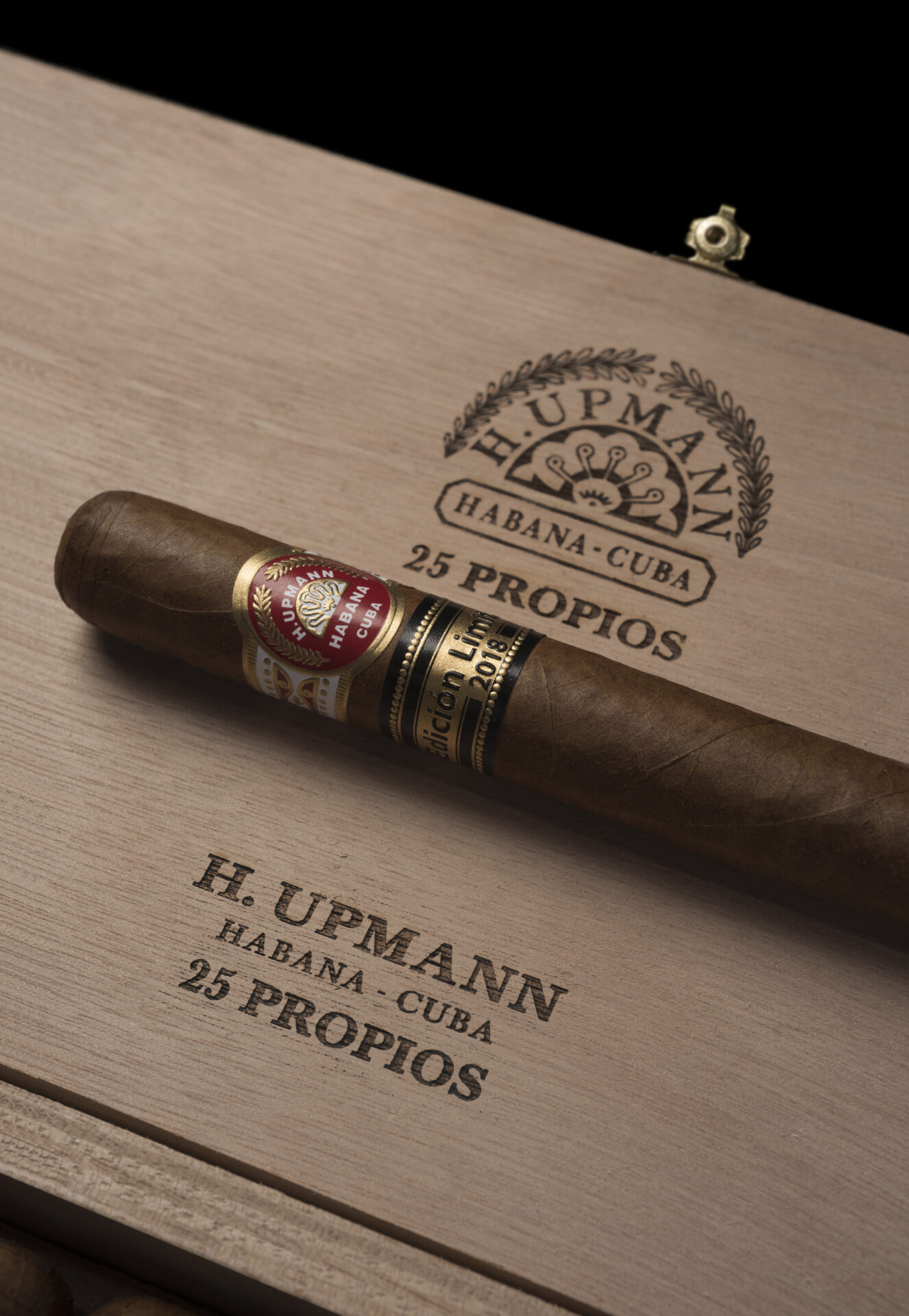 The Romeo y Julieta Edition Limitada 2018 Tacos is a parejo measuring 168 mm x 49 (6 2/3 x 49). It is presented in 25-count boxes.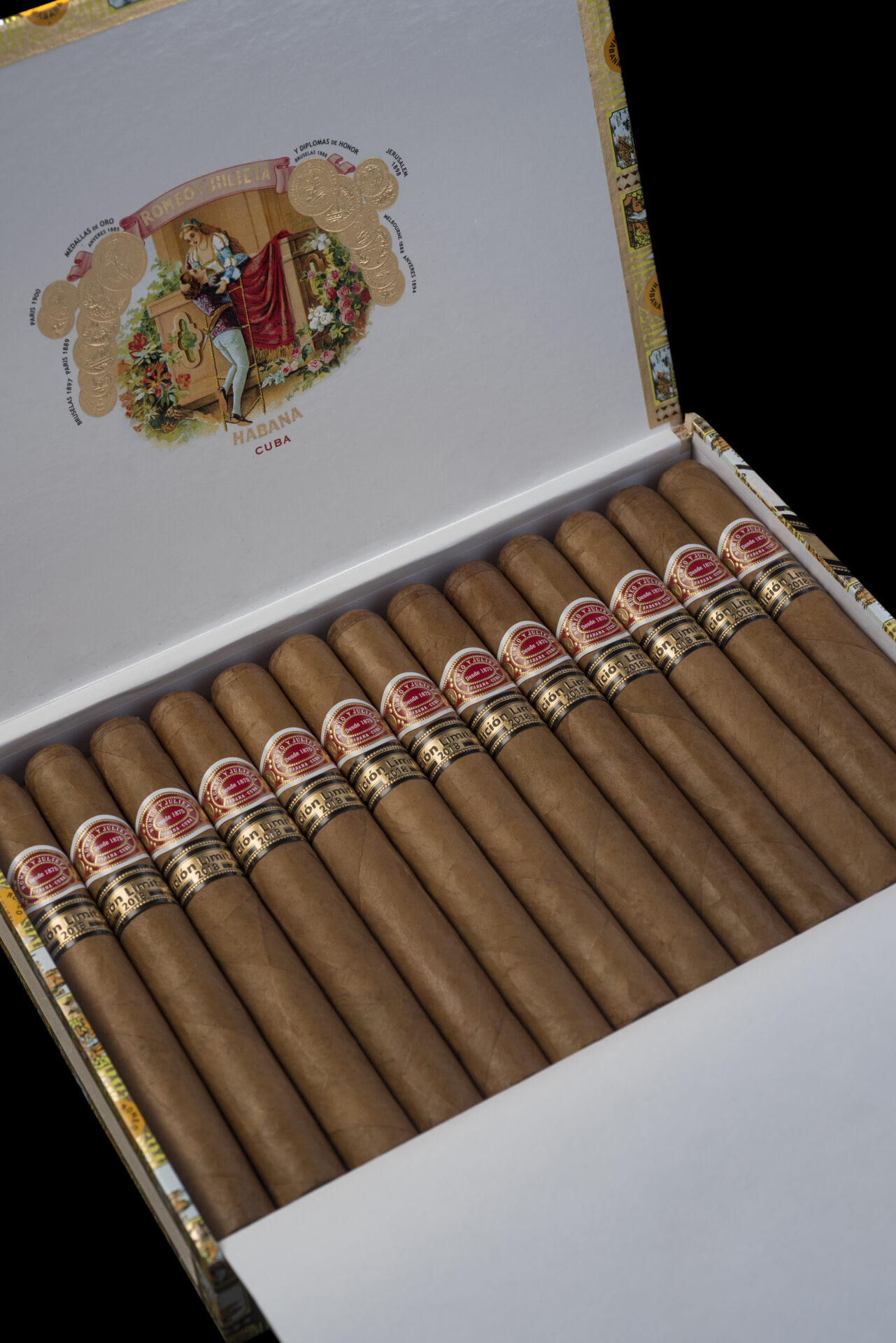 Limited Retailer Exclusives
The Hoyo de Monterrey Escogidos is a 180mm x 49 (7 x 49) Paco vitola. The cigar itself is offered in 10-count boxes. It will be an exclusive to La Casa del Habana retailer establishments.
The San Cristóbal de La Habana Prado is a Petit Pirámides measuring 127mm x 50 (5 x 50). It will be presented in ten-count boxes. It will be an exclusive to La Casa del Habana retailer establishments and Habanos Specialists.
Events
There is no shortage of activities at Festival del Habanos – and this year's 20th anniversary was not an exception. We briefly recap the major evening galas as well as some of the competitive events.
Cohiba Gala (Monday 2/26/18)
The first evening gala was meant to commemorate the Cohiba brand. While the Cohiba Robustos Reserva Cosecha 2014 was presented, the evening was also a chance to unveil two new watches that are being done in partnership with Zenith.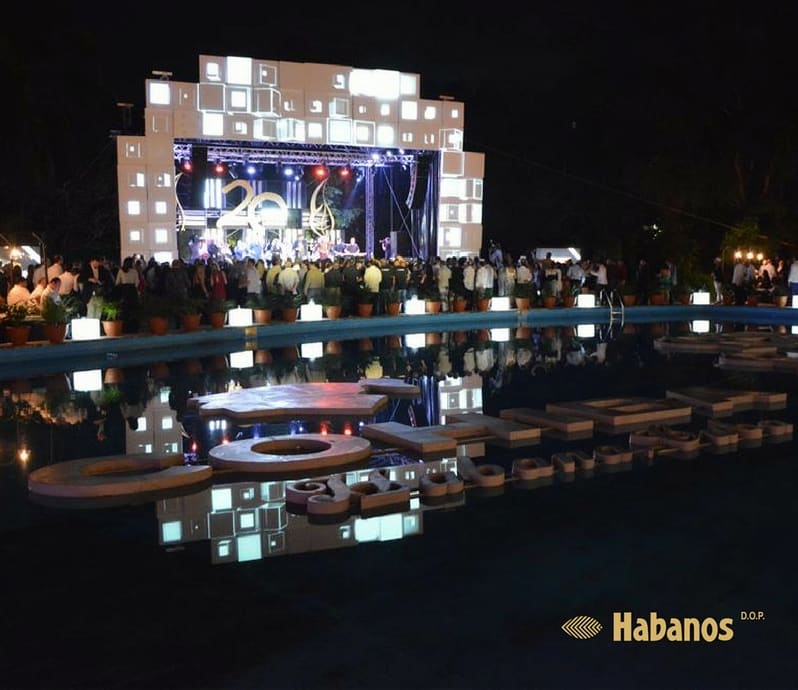 The watches are limited editions of Zenith's Pilot Type 20 model: the Pilot Type 20 Extra Special Chronograph Cohiba Maduro 5 Edition and the Pilot Type 20 Extra Special Cohiba Maduro 5 Edition.
Music on the evening was highlighted by the Cuban pop music band, Los Van Van.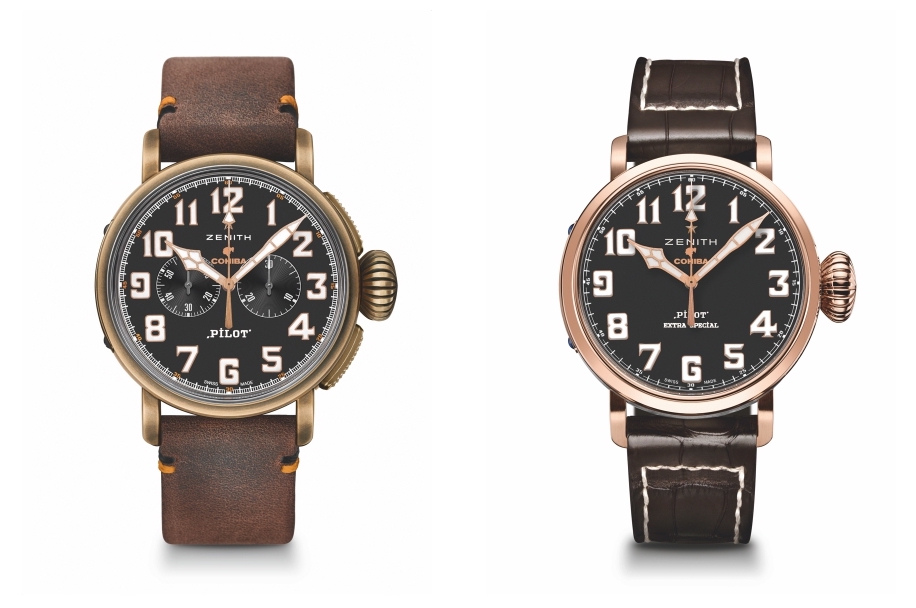 20th Anniversary Gala (Weds 2/28/18)
This was held at Havana's Marti Theater and paid homage to the 20th anniversary of the Habanos Festival. Many of the iconic brands were celebrated that night. These cigars were complete with special 20th-anniversary secondary ring.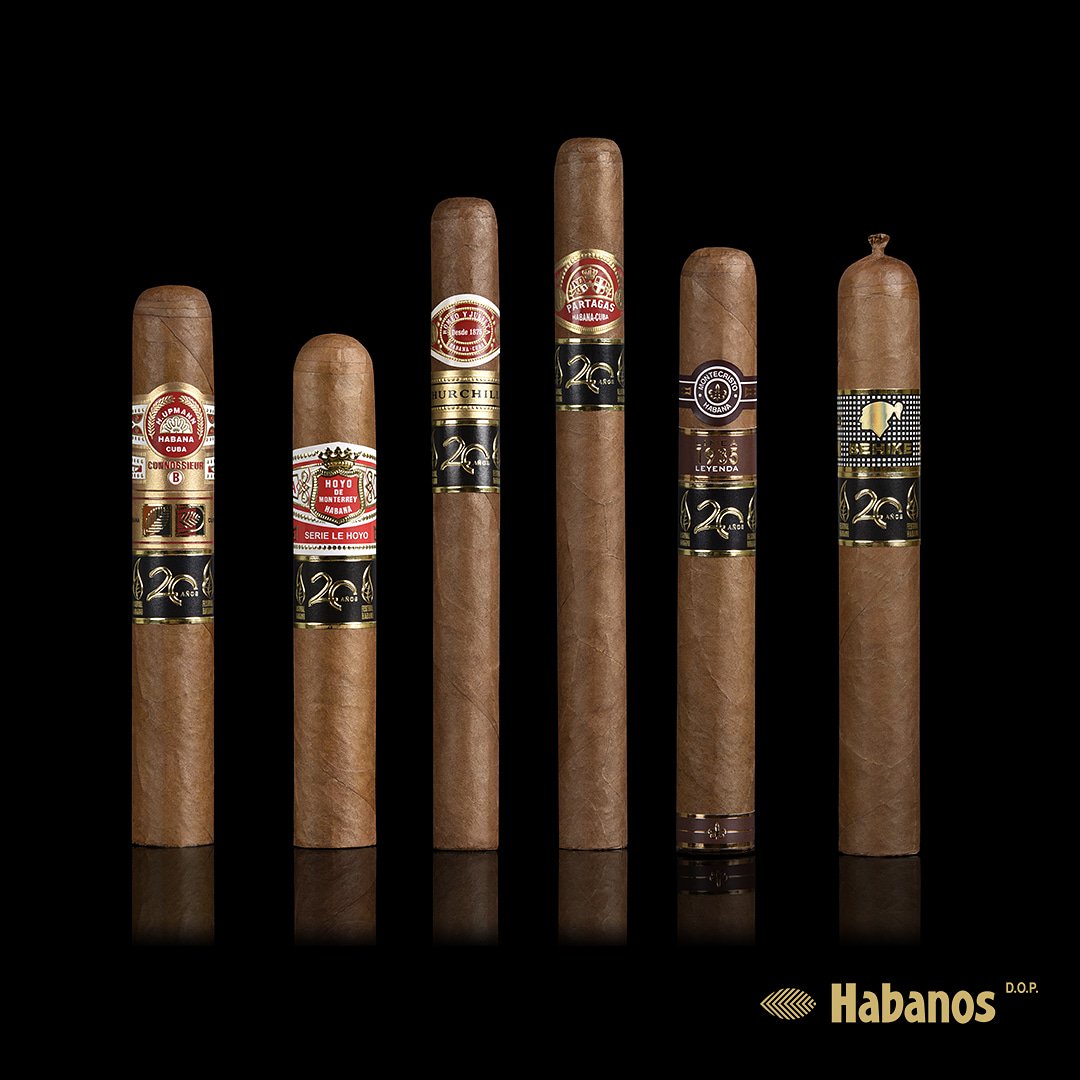 Entertainment included Grammy-nominated Cuban singer Alain Pérez as well as Edesio Alejandro, Descemer Bueno, Damas and Rolando Luna. The Carlos Acosta and Liszt Alfonso dance companies were also featured.
Partagás Gala (Friday 3/1/18)
This was the grand finale of the festival. Partagás was the featured brand with the Partagás Line Maduro being showcased.
The evening featured performances by artists Elain Morales, Yaser Manzano, Carlos Varela, Edesio Alejandro, Laritza Bacallao, Waldo Mendoza and Irene Rodríguez Habana Compas, and the Cuban band Orishas.
It is also the night of the Habanos Humidors Auctions. Proceeds go to the Cuban Public Health System.
In addition, the 2017 Habanos Awards were announced. The winners were:
Communication: Franchesco Minetti
Business: Ercan Hazar (for the development of Habano in Austria)
Production: Viginio Morales
Competitions
These involve winners of regional contests that come to Festival del Habanos to compete in the finals. The awards were given out at the final gala on March 2, 2018.
XVII Habanosommelier International Competition
This competition took place for the 17th year. It's a two-round competition. The first round involves a series of tests the test their knowledge of Habanos and involves proposing a unique and innovative pairing. The second round is where the finalists undergo a more practical test on cutting and lighting Habanos, providing a descriptive tasting and pairings with a variety of drinks.
The winner of this competition was Darius Namdar.
First Habanos World Challenge International Competition
This is a new competition that was introduced. It tests contestants' general knowledge from cultivation to production to enjoyment of the final product. The contest is based on a series of challenges that participants in different countries must overcome over several stages. Each country had a local contest to select a pair to represent them. The winning pairs go to a final competition where a winner was crowned.
The winners of this competition were Alexis Tsielepis and Raffi Der Gara Betian from Cyprus.
Editor's Reflections
The thoughts and words in this section are those of this author and this author alone.
For those who have followed me either through what I have written or have said on various podcasts, I have been extremely critical of a good segment of the cigar industry when it comes to media relations. After "covering" the Habanos Festival (albeit indirectly), I realized another thing – Habanos S.A. is ahead of many others in the cigar industry when it comes to media relations.
The idea that 200 plus journalists are present at this festival is a bit mind-boggling. While it underscores the importance of the Habanos Festival as a worldwide event, it is still puzzling when comparing it to things like the IPCPR Trade Show. While IPCPR is not a festival, it does have a component where new products are announced.  This year there were ten new releases at the XX Festival del Habano. By IPCPR standards, that is a rounding error when it comes to new products, yet I don't see 200 accredited journalists at IPCPR.
When I look at things Habanos S.A. does such as developing media kits, formal press conferences, daily press releases, and event coverage updates, it shows that Habanos S.A. has a strong media relations component. I do understand that Habanos S.A. pretty much has a monopoly when it comes to the Cuban cigar industry – however I think some of these best practices can be incorporated into the IPCPR Trade Show on a select basis. Last year I mentioned the need for IPCPR to do more in the way of self-curated content instead of solely relying on outside media brands such as Cigar Aficionado, Halfwheel, Stogie Review, and Cigar Coop to cover the show. Habanos S.A. is already ahead of the game in this area. While some will argue IPCPR's Trade Show is still a selling event and it's not open to the public, I think the show has evolved to so much more and it is now ready to head to the next level.
It's also fair to say that many cigar companies don't have the resources to handle media relations. But I still think adopting one or two practices (even writing and distributing press release as opposed to an Instagram teaser) are something within reason. It's an expense to go to Cuba, and one reason 200+ journalists are there is because Habanos S.A. is serious about media relations.
ProCigar and Puro Sabor are festivals without a major trade fair component. I think implementing things such as daily event updates would help strengthen those events. Without being in Cuba this year, it was very easy for me as a journalist to follow things going on at Habanos S.A. compared to following the events going on at ProCigar and Puro Sabor. Both festivals could also benefit from increasing the communications coming out of these events.
Overall, I think any event can learn from another event's strengths, and certainly, Festival del Habano is not perfect, but there are things that can be learned from it.
Photo Credits: Habanos S.A., except where noted.
Update: Removed press conference references for ProCigar & Puro Sabor – these events have had them in the past