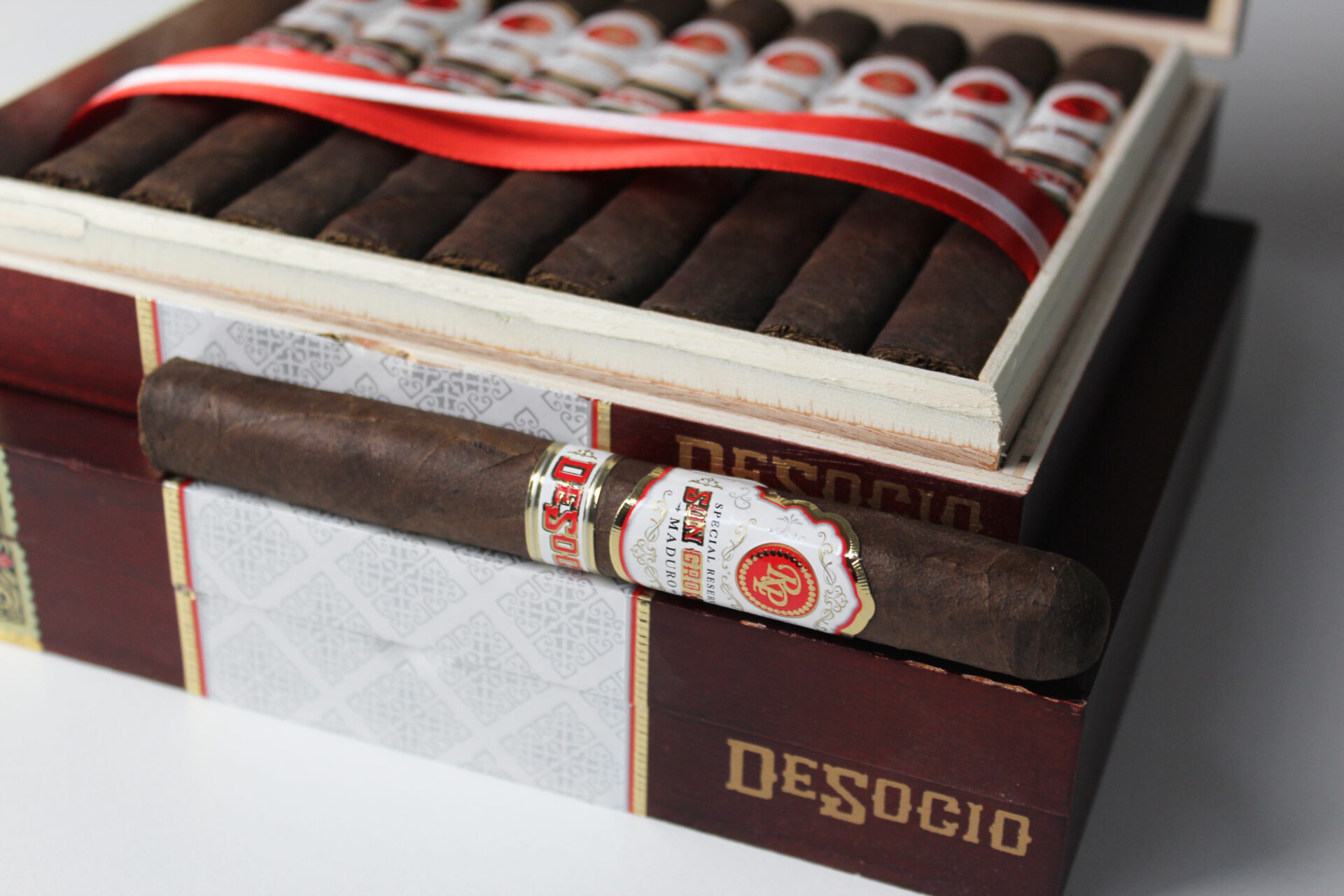 Rocky Patel Premium Cigars has become the latest company to participate in Alliance Cigar's exclusive DeSocio Series. Today the company announced that a 5 3/4 x 46 size of the popular Corona Gorda will become a part of the series.
The DeSocio series is a set of exclusive sizes of popular cigar blends that are only available through Alliance Cigar. The DeSocio series was the brainchild of Tom Sullivan, President of Alliance Cigar. Sullivan introduced the new series as a way to pay tribute to his maternal grandfather, who had an affinity for cigars.
"We are honored and proud of our 15-plus year friendship and working relationship with Rocky and Nish Patel. This addition to our DeSocio Series is a result of our friendship and passion for the small craft artistry of our industry," commented Tom Sullivan, owner and President of Alliance Cigar.
The project was done in collaboration with Nish Patel, Executive Vice President of Rocky Patel Premium Cigars. "Tommy has been a longtime friend and business partner," he said. "The decision to work together on an extension to his DeSocio brand via the Sun Grown Maduro brand was a no-brainer."
The Rocky Patel Sun Grown Maduro DeSocio features the same blend as the core line. It features a Connecticut Broadleaf wrapper over Nicaraguan binder and filler. It also becomes the first line extension and sixth size overall in the line.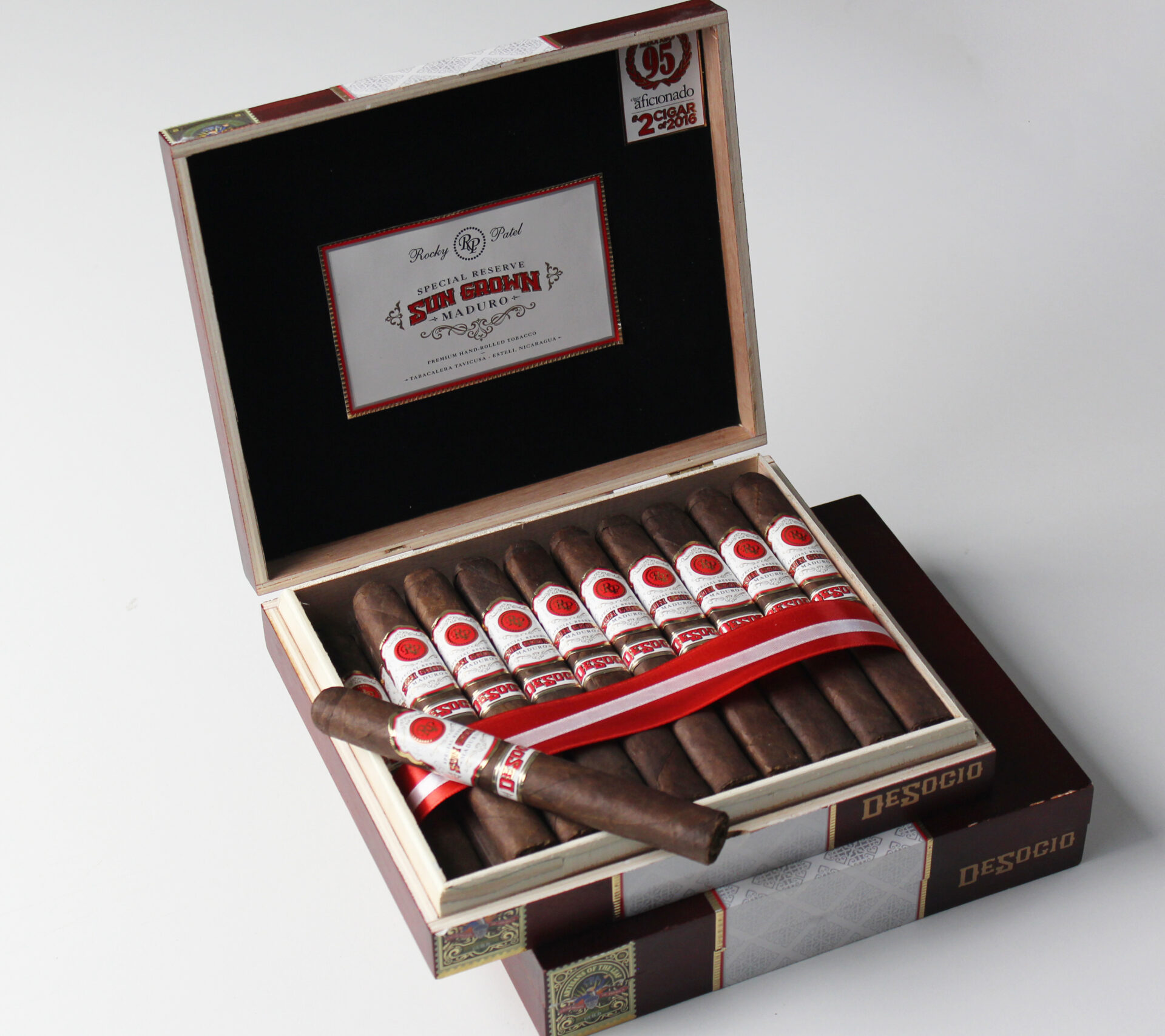 "We wanted to work with Tommy on a special addition to his DeSocio brand, and what would be more special than the Sun Grown Maduro? It's the only size extension we've ever done for SGM," commented Rocky Patel, founder of Rocky Patel Premium Cigars.
The Sun Grown Maduro DeSocio becomes the eighth installment in the series and will be available to all of Alliance's preferred vendors. For completeness here is a list of the other sizes:
At a glance, here is a look at the Rocky Patel Sun Grown Maduro:
Blend Profile
Wrapper: Connecticut Broadleaf
Binder: Nicaraguan (Double Binder)
Filler: Nicaraguan
Country of Origin: Nicaragua (Tavicusa)
Vitolas Available
Each of the sizes in the Rocky Patel Sun Grown Maduro line is box-pressed.
DeSocio: 5 3/4 x 46
Robusto: 5 x 50
Petite Belicoso: 5 1/2 x 52
Sixty: 6 x 60
Toro: 6 1/2 x 52
Lancero: 7 1/2 x 38
Photo Credit: Rocky Patel Premium Cigars