Agile Cigar Reviews are cigar assessments where we use a lightweight, shorter format. These will never take the place of our comprehensive reviews. They are only used on blends we have previously assessed. This might be a blend we are re-scoring or giving a score for the first time. It might be a blend we are looking at in a different size. Today we look at the El Primer Mundo Epifania in the Toro size. This is a cigar we previously assessed back in April 2013.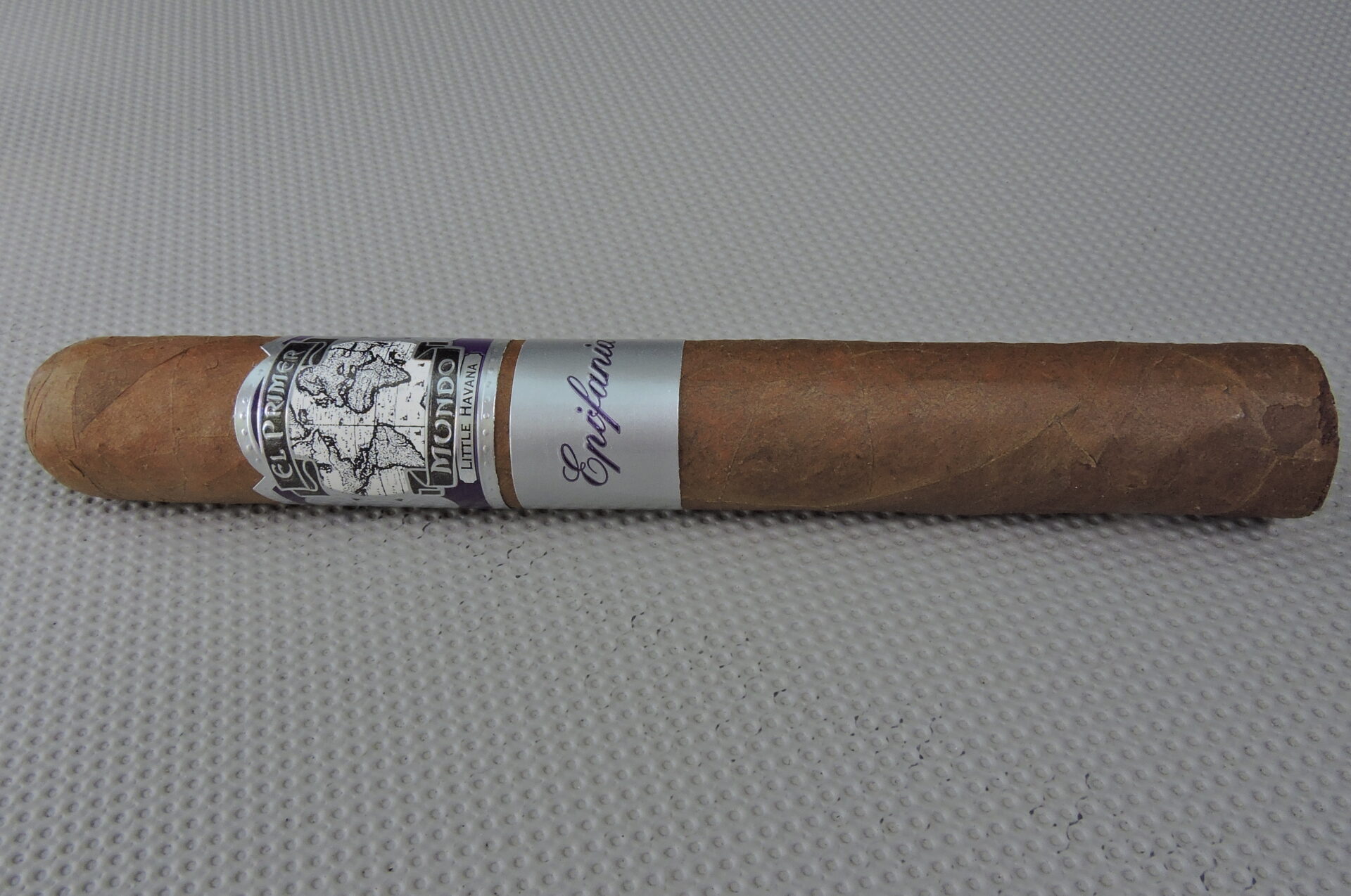 Wrapper: Ecuadorian
Binder: Nicaraguan
Filler: Dominican, Nicaraguan
Country of Origin: Dominican Republic (PDR Cigars)
Toro: 6 x 52
In 2011, El Primer Mundo released a cigar called Epifania. The Epifania was the second installment of a small batch series known as The Little Havana Series.  At the time, then El Primer Mundo owner Sean Williams (who today is Cohiba's Brand Ambassador) collaborated with the El Titan de Bronze factory in Miami, Florida to produce these cigars  The Little Havana Series consisted of Epifania as well as Liga Miami (the first installment) and Clase Reserva (the third installment) and all three releases built a cult following. Fast forward to 2013 and Williams would enter into a strategic partnership with Abe Flores of PDR Cigars. This partnership would result in PDR handling El Primer Mundo's distribution and Williams becoming PDR's Director of Sales. In addition, Williams would turn to PDR to handle some of his production. In 2014, one decision he made was to move production of Epifania to the PDR factory and expand the line. Today we take a look at the PDR version of the Epifania in the original 6 x 52 Toro size.
While the production of the cigar moved from El Titan de Bronze to PDR, the blend profile for the Epifania remained the same. It consists of an Ecuadorian wrapper over a Nicaraguan binder and a combination of Nicaraguan and Dominican fillers. Originally, the Epifania was produced in a single size – a 6 x 52 Toro. Once Epifania moved to PDR, the company added two additional sizes with a Robusto (5 x 50) and Presidente (6 1/2 x 52).
This Epifania Toro delivered notes of caramel, fruit, natural tobacco, white pepper, and earth. The early stages of this cigar showcased the caramel and fruit sweetness. Later in the first third, the sweetness shifted to more of a natural tobacco component. The earthy notes increase throughout the smoking experience. In the latter stages, the earthy notes become primary, but the other notes still deliver just the right amount of spice and sweet components.
In terms of strength and body, I found both attributes to be in the medium to full range. There wasn't much variance in the intensity of these attributes throughout the smoking experience.
It's been a while since I smoked an original Epifania, but I'm comfortable saying that this version of the Epifania Toro is in a similar wheelhouse to the original. This is a cigar I would recommend to a seasoned cigar enthusiast. For a novice looking for something in the medium plus range, it's something I'd encourage them to try. As for myself, the Epifania Toro is something I would smoke again – and it garners box worthy consideration.
Summary
Key Flavors Caramel, Fruit, Natural Tobacco, White Pepper, Earth
Burn: Excellent
Draw: Excellent
Complexity: Medium Plus
Strength: Medium to Full
Body: Medium to Full
Finish: Very Good
Rating
Value: Box Worthy Consideration
Score: 91
References
Previous Assessment: El Primer Mundo Epifania
News: n/a
Price: $9.20
Source: Purchased
Brand Reference: El Primer Mundo
Photo Credit: Cigar Coop