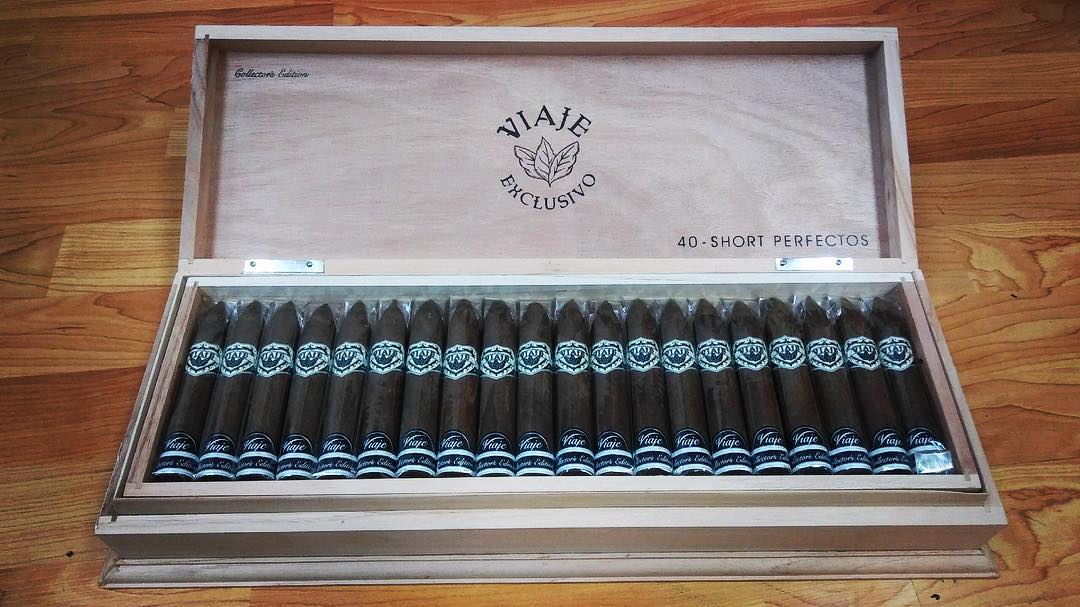 Two 5 x 56 Short Perfectos will make up Viaje's 2018 for its Collector's Edition. The company has recently began shipping the Viaje Exclusivo Short Perfecto and Viaje Exclusivo Leaded Short Perfectos.
The Collector's Edition series was introduced in 2012 and provides a special cigar size for those who like to "collect" Viaje cigars. The Collector's Edition releases have been "one and done" – meaning once the cigars are gone, they are gone.
The Viaje Exclusivo blend is a blend that started out as a private blend for brand owner Andre Farkas before being released on a limited basis. In 2016, the Viaje Exclusivo became a regular production offering in three sizes. At the same time, there have been some small batch, limited edition line extensions – namely the Collector's Edition Short Perfecto. This is the second time the Exclusivo blend has been used in a Collector's Edition. In 2013, the  Viaje Exclusivo Double Edged Sword II Collector's Edition was released.
As for Viaje Exclusivo Leaded, it is based on the Viaje Exclusivo blend but incorporates medio tiempo. This was first released in 2014. The Exclusivo Leaded has also been released in Robusto, Double Edge Sword, and Petite Lancero formats. This is the first time the Exclusivo Leaded blend has been used in a Collector's Edition.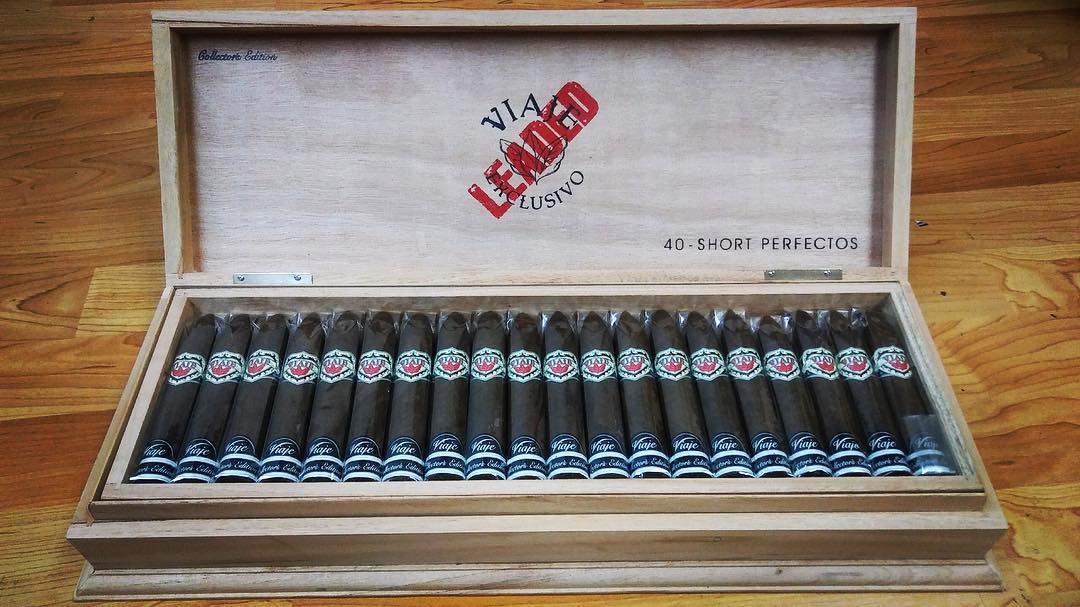 Both cigars are packaged in 40-count boxes featuring two rows of 20 cigars. The top row has a removable tray.
The Viaje Exclusivo Short Perfecto and Viaje Exclusivo Leaded Short Perfecto are the seventh and eighth installments in the series which includes:
2018 Viae Exclusivo Short Perfecto
2018 Viaje Exclusivo Leaded Short Perfecto
Photo Credits: Viaje Cigars