---

Crowned Heads opted out of launching a new regular production line at this year's IPCPR. Crowned Heads has a healthy portfolio of regular production lines and it's always good when a company does not come out with a new line just for the sake of coming out with a new line. More impressive, Crowned Heads kept things interesting by showcasing three limited edition offerings sure to keep its retailers and fans quite happy.
All three limited edition cigars were done by Crowned Heads Dominican-based manufacturing partner, Tabacalera La Alianza – the factory owned by Ernesto Perez-Carrillo Jr. The company also has a Nicaraguan-based manufacturing partner with My Father Cigars, who produces a good segment of the Crowned Heads portfolio.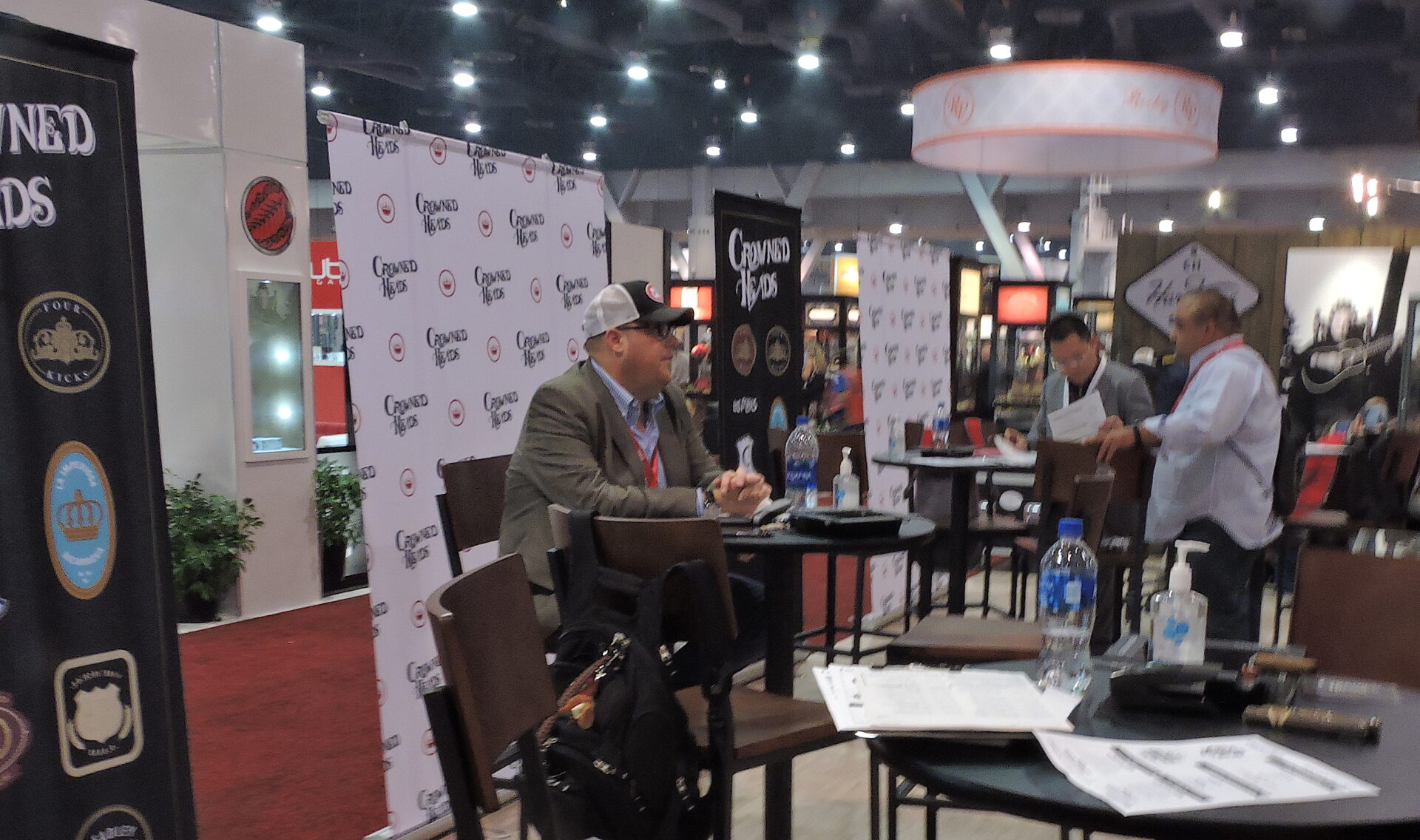 First up was the Four Kicks Maduro Lancero, a limited edition line extension. This was one of the worst-kept secrets coming out of this year's Tobacconist Association of America (TAA) Convention as the cigar was originally offered up to retailers of that trade organization. Lanceros are craved by a small but passionate group of cigar enthusiasts. Typically Crowned Heads has offered its lanceros as limited editions and that has become a good way to satisfy that segment of the cigar market.  Making the Four Kicks Maduro an LE was a sound strategy by Crowned Heads.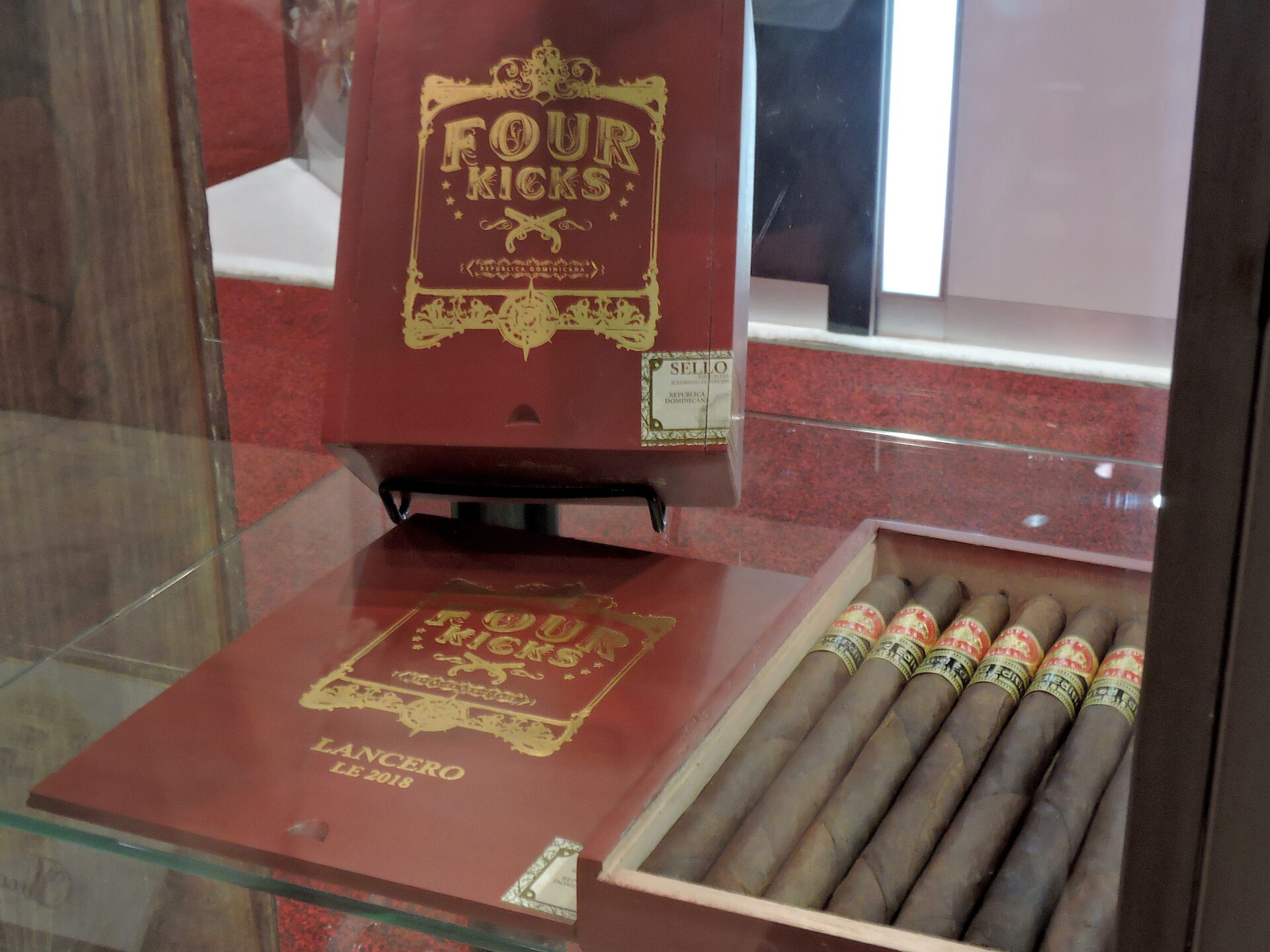 Next up, a limited edition 6 x 60 Gigantes was showcased around Luminosa, Crowned Heads' Connecticut Shade line. In the past, the company had been adamant about not doing a 6 x 60, but ultimately demand for a project could not be ignored. The idea of doing a 6 x 60 in the Luminosa line is another sound one. There is a large number of Connecticut Shade cigar enthusiasts out there, so this provides a great way to tap into them. Plus the idea of doing a limited edition here can allow Crowned Heads to test the waters with the 6 x 60 segment of the market. Ernesto Perez-Carrillo Jr. is known as the best in the business for a large ring gauge, so it was another solid move to work with him on this one.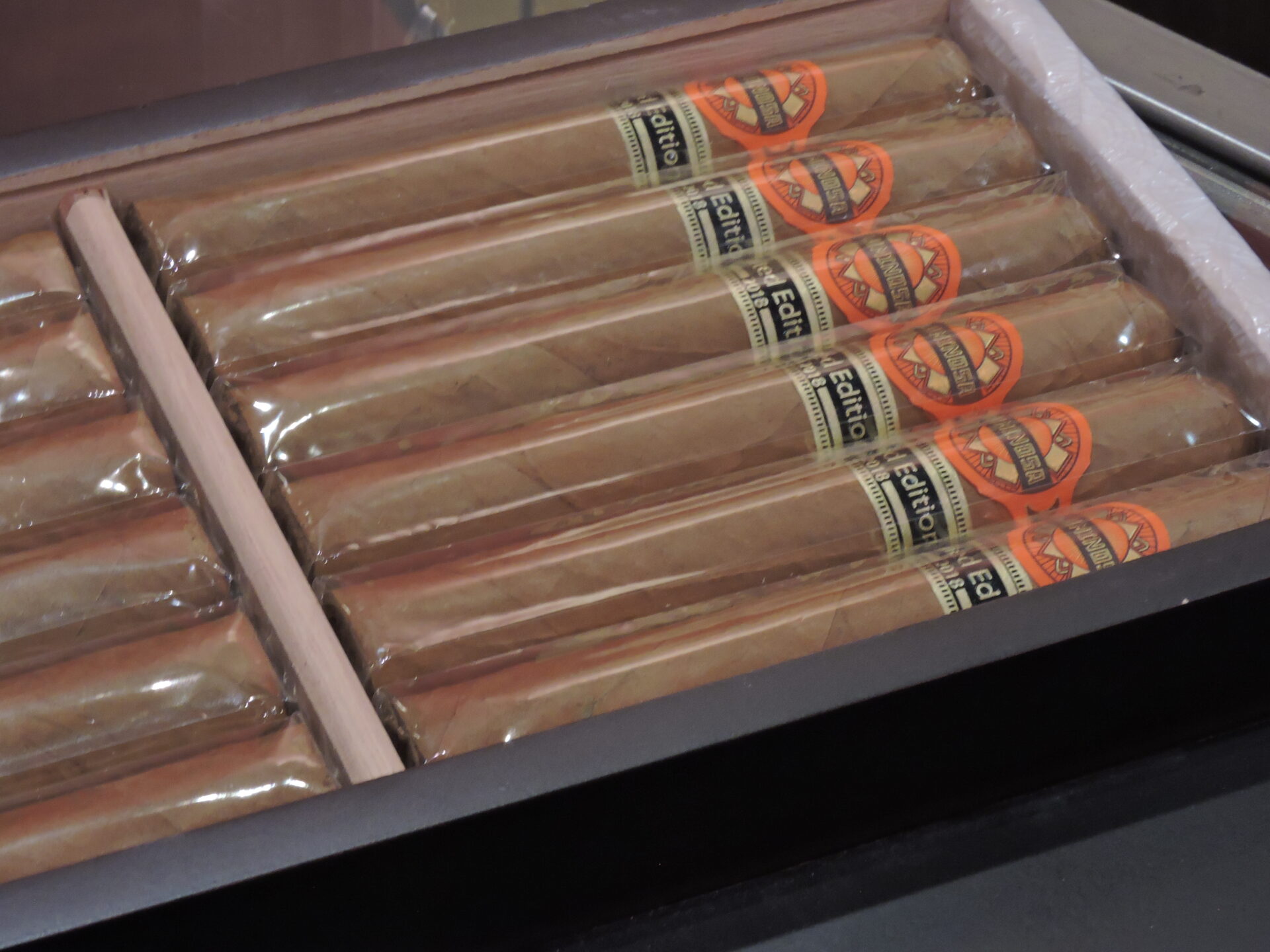 Finally Crowned Heads unveiled a new limited edition offering called the Crowned Heads Court Reserve XVIII. It's a release that pays homage to the many cigar enthusiasts who have supported the brand over the years. It's a San Andres Maduro over an all-Nicaraguan blend. The cigar is available in three sizes. The vitolas are three of the first sizes Crowned Heads put into production with their inaugural Four Kicks line:  Corona Gorda (46 x 5 5/8), Robusto (50 x 5) and Sublime (54 x 6). The cigars are expected to ship this Fall.

2018 Product Reports
Photo Credits: Cigar Coop