---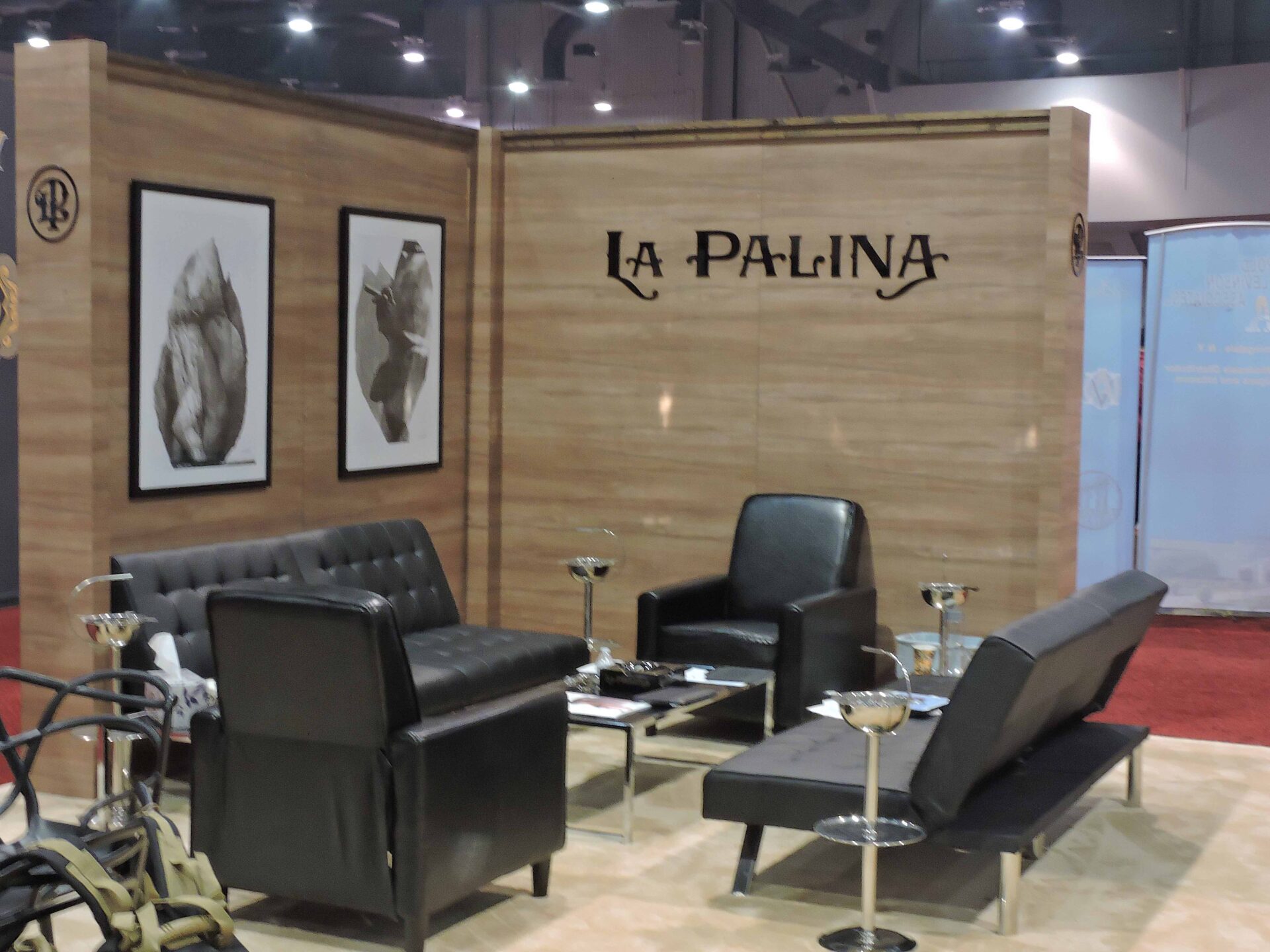 La Palina is certainly a very different company than it was when Bill Paley brought his grandfather's brand back into the market in 2010. Eight years ago, La Palina had a single line made by the Graycliff factory in the Bahamas. Today, La Palina has quite a diverse portfolio – working with small factories such as El Titan de Bronze in Miami to big operations such as General Cigar or Plasencia.
Previously each year, La Palina would introduce a new line at IPCPR, so in a way 2018 was a quieter year than most. While the company did quietly showcase the upcoming La Palina Blue Label that is due out for the Tobacconists Association of America (TAA), the focus was on a couple of line extensions. I think this was a good move for the company because it gives La Palina a chance to continue to develop the brands it has released over the years.
The showpiece release of 2018 is the La Palina Goldie Cañonazo, the seventh installment of the La Palina Goldie series. The Goldie series is an annual limited edition release that comes out of El Titan de Bronze and each year is released in a different size. When Goldie first was released in 2012, it was a springtime release. Last year, the company decided to move the unveil the 2017 Goldie (a Toro) at IPCPR, and opted to use this year's show to unveil the Goldie again.
The Goldie Cañonazo measures 5 7/8 x 52. The blend features an Ecuadorian wrapper and binder over a blend of Nicaraguan and Dominican tobaccos that incorporates the often scarce high priming medio tiempo leaves.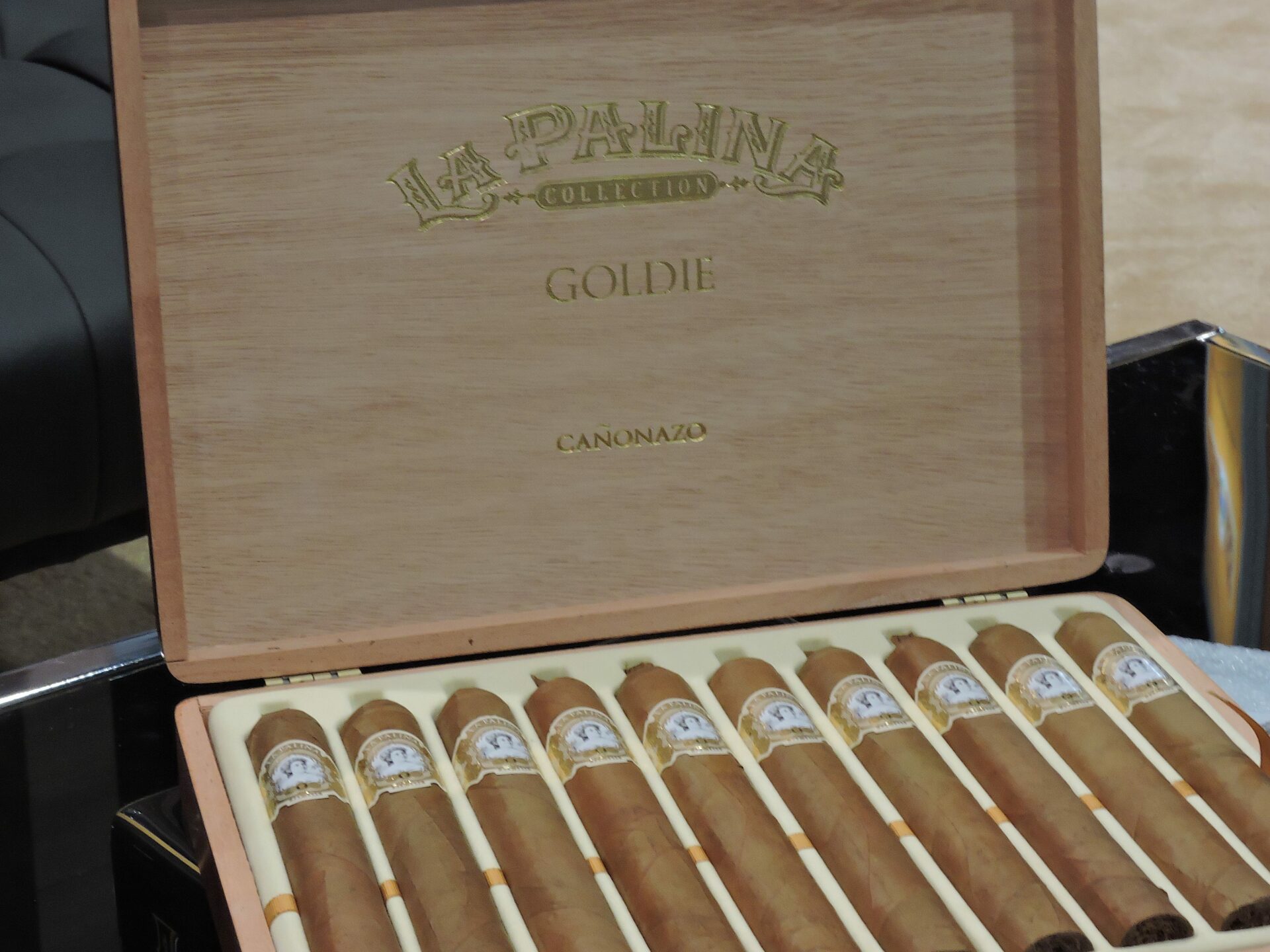 The La Palina Bronze Label line gets a new size with the Bullet. La Palina Bronze Label made its debut in 2017 in a Toro size as a part of the TAA Exclusive Series. The Bronze Label Bullet is a short, stubby 4 x 54 vitola.  Earlier this year, the line became a regular production offering with a Robusto and Gordo size added alongside the Toro. It is done in conjunction with Rocky Patel at the El Paraiso factory in Honduras.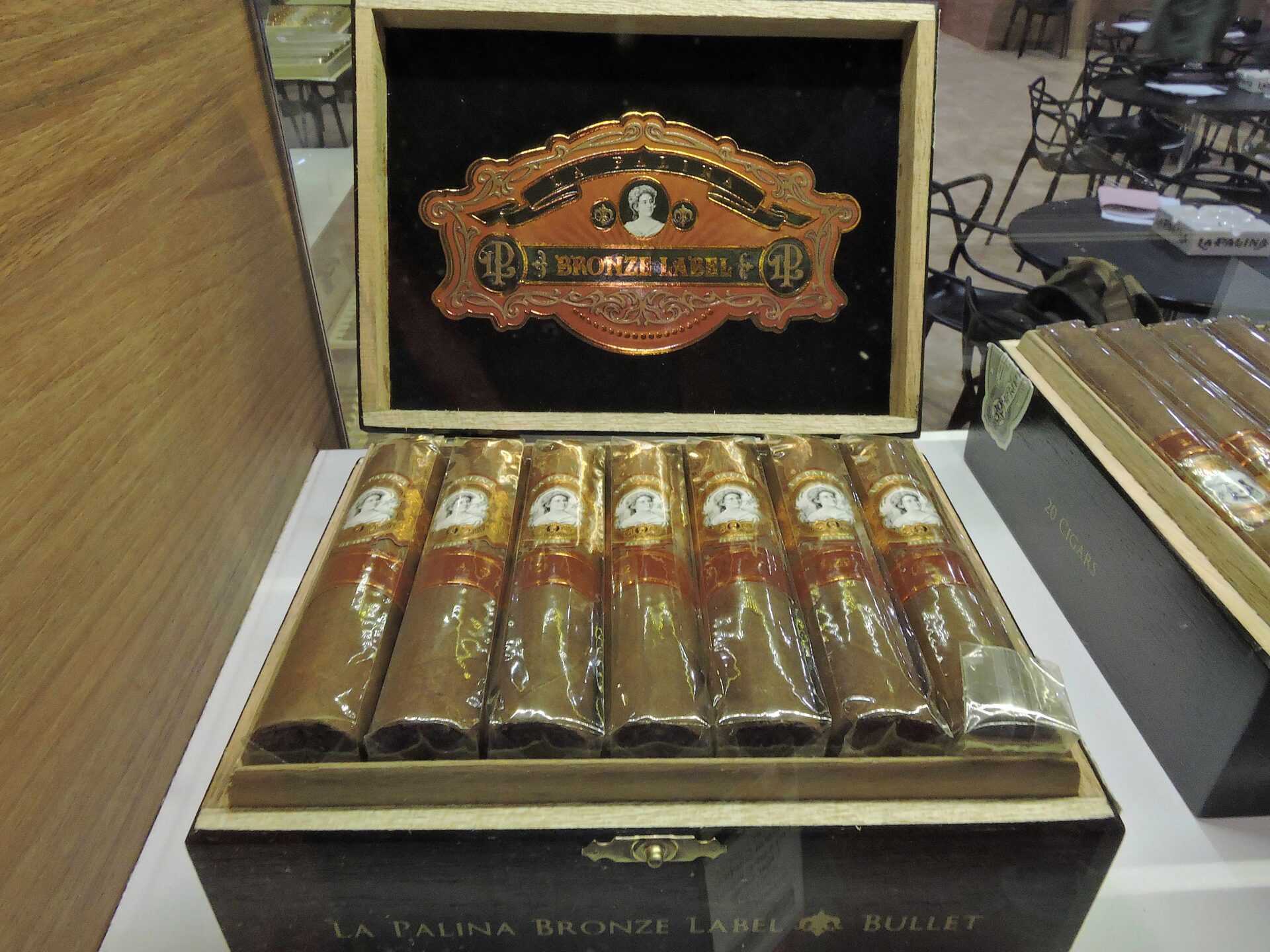 The coffin offerings of the La Palina Family Series Miami are returning. Back in 2015, La Palina moved its original Family Series from the Bahamas to El Titan de Bronze in Miami and rebranded it the La Palina Family Series Miami. One of the sizes that came over to El Titan de Bronze was a 7 x 50 Churchill with a brushed foot called Pasha (named as a tribute to Bill Paley's father). At the time La Palina Family Series Miami was released, there was a limited amount of Pashas that were offered in individual coffin packaging. Now in 2018, the Pasha coffins return for a limited run.
As for the blend, the La Palina Family Series Miami Pasha incorporates an Ecuadorian Corojo wrapper, an Ecuadorian Habano binder, and an all-Nicaraguan filler.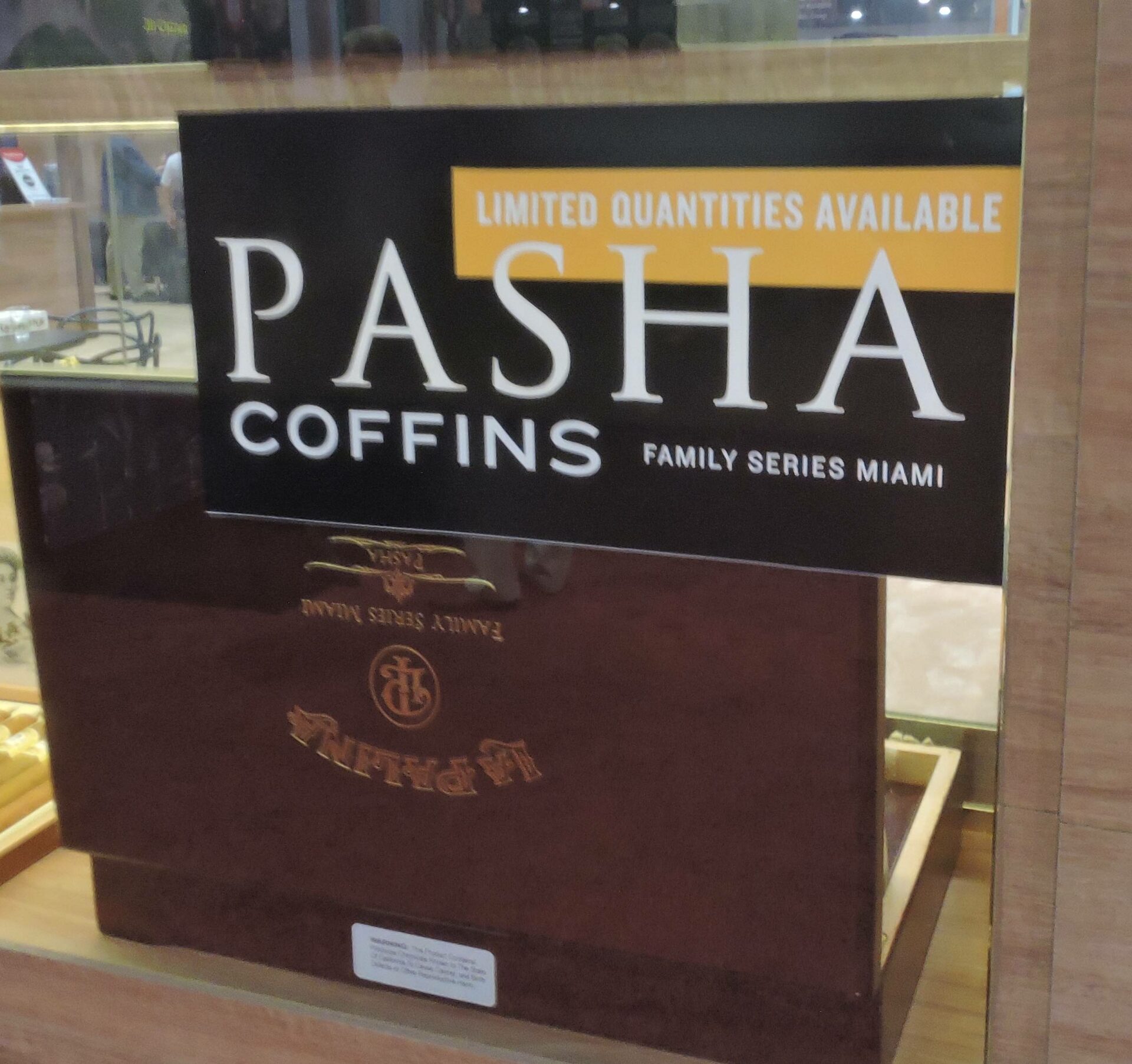 2018 Product Reports
Photo Credits: Cigar Coop