---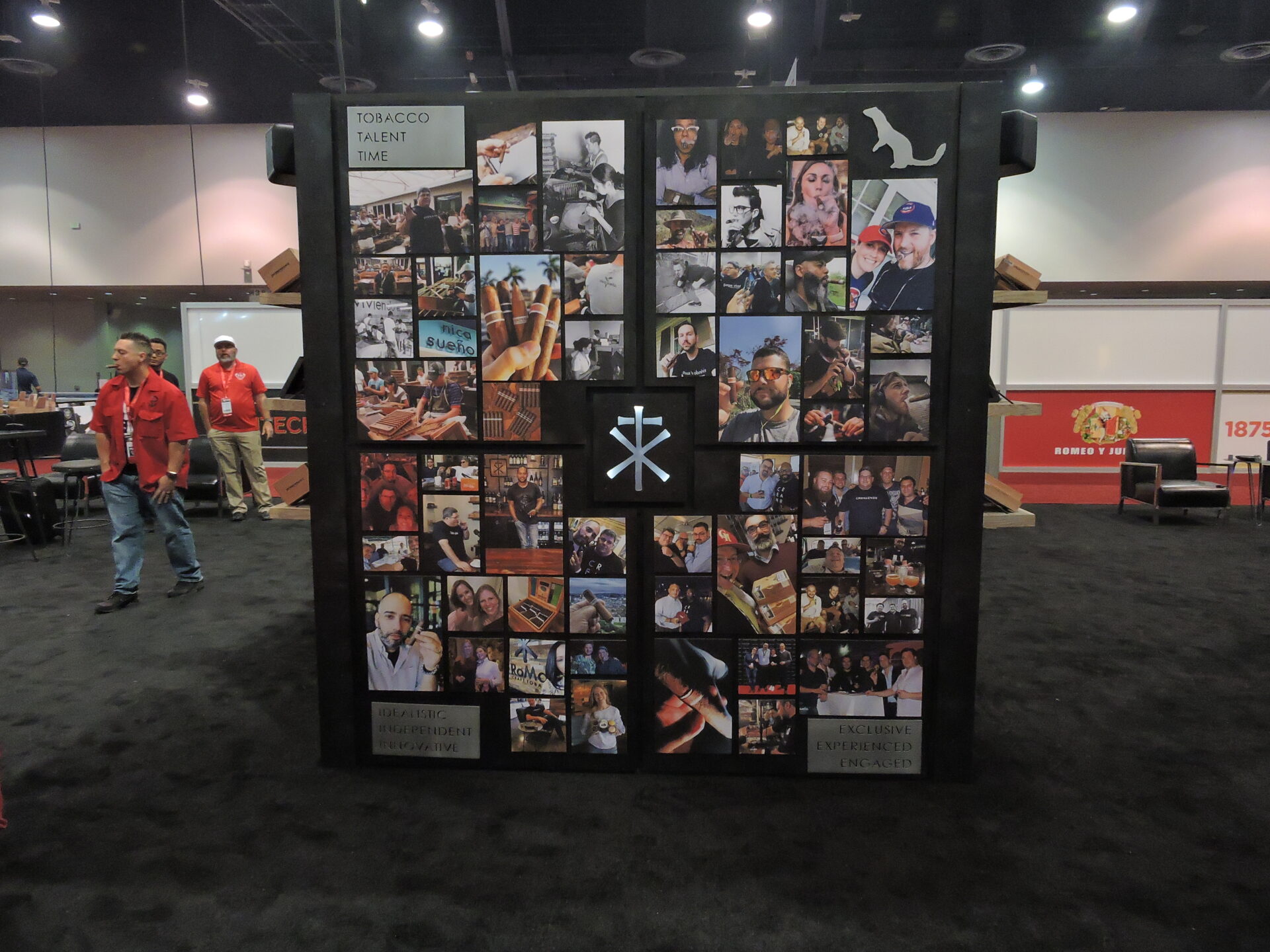 One thing I learned over the past few years, you don't need to have new product to have a successful IPCPR Trade Show. For years, companies like Arturo Fuente, Oliva, and Padrón have had very successful shows without the pressure of having a new product. As I learned over the past couple of years, other companies are more than capable of doing so. RoMa Craft Tobac is one such company.
RoMa Craft Tobac co-owner Skip Martin showed me a collage wall that pretty much told the story of his company. The wall had four components (see below) and starting at the upper left and going counterclockwise he took me through it. The first component was the "Tobacco, Talent and Time", the second component was the people of RoMa Craft Tobac which was termed "Idealistic, Independent, and Innovative", the third is the purveyors of RoMa Craft Tobac which he termed "Exclusive, Experienced, and Engaged", and fourth are what Martin has termed "The Weasels", the people who smoke and enjoy the product. This wall was highly impressive and it showed me the company is laser-focused on executing its vision.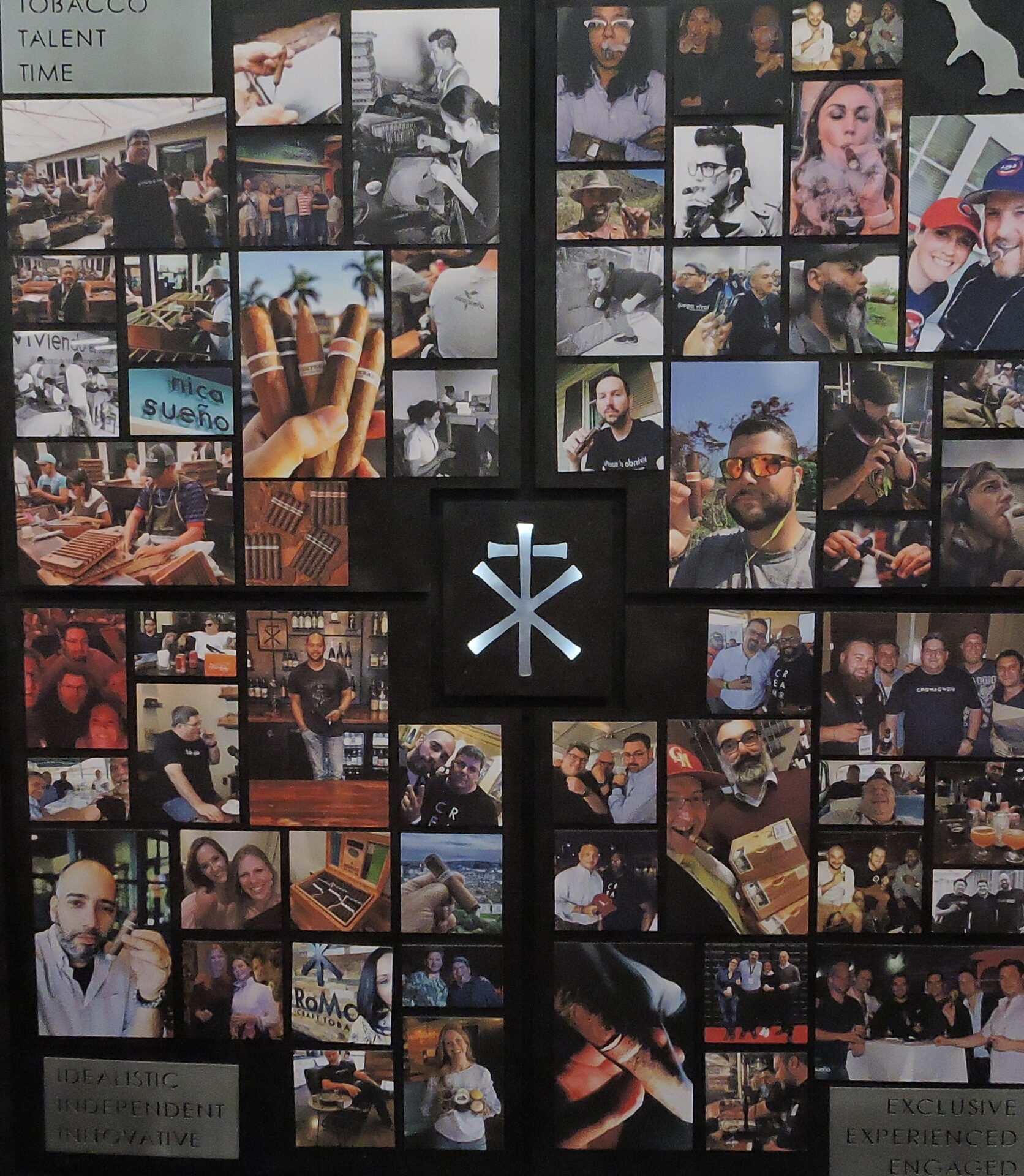 There was something new with the product and that is the Weaselitos – a series of half-lanceros based on the CroMagnon, Aquataine, and Neanderthal brands. I admit, a couple of weeks before IPCPR, I was critical of this project on the Cigar Jukebox Show. I wasn't doing hand-stands over half-lanceros, I didn't like the name, and I wondered if folks would ever get a chance to even purchase the product. I expected Martin to confront me about my comments, which did occur. However, rather than beat me over the head with a billy-club, he fully explained the concept to me.
It turns out Weaselitos has a nice innovative touch – something I look for when at IPCPR. Essentially, the half lanceros are bunched as full lancero versions of the CroMagnon, Aquataine, and Neandertal. The lanceros are split in half and then the appropriate wrapper is applied. The cool thing is that both half lanceros are packaged in the 100-count boxes; thus giving the cigar enthusiast the experience of smoking both halves which could differ because of leaf placement. In a trade show where innovation was slowly declining, this project was a refreshing change.
As for availability, it appears Weaselitos will be heading to Europe as opposed to U.S. brick and mortars, but U.S. consumers should still be able to purchase them through online outlets based across the Atlantic.  As for the name, while it's not my favorite, once I absorbed the vision statement of the wall, I realized it was a tribute to the people who supported RoMa Craft Tobac. I also smoked a couple of Neanderthal Weaselito cigars, and they were excellent.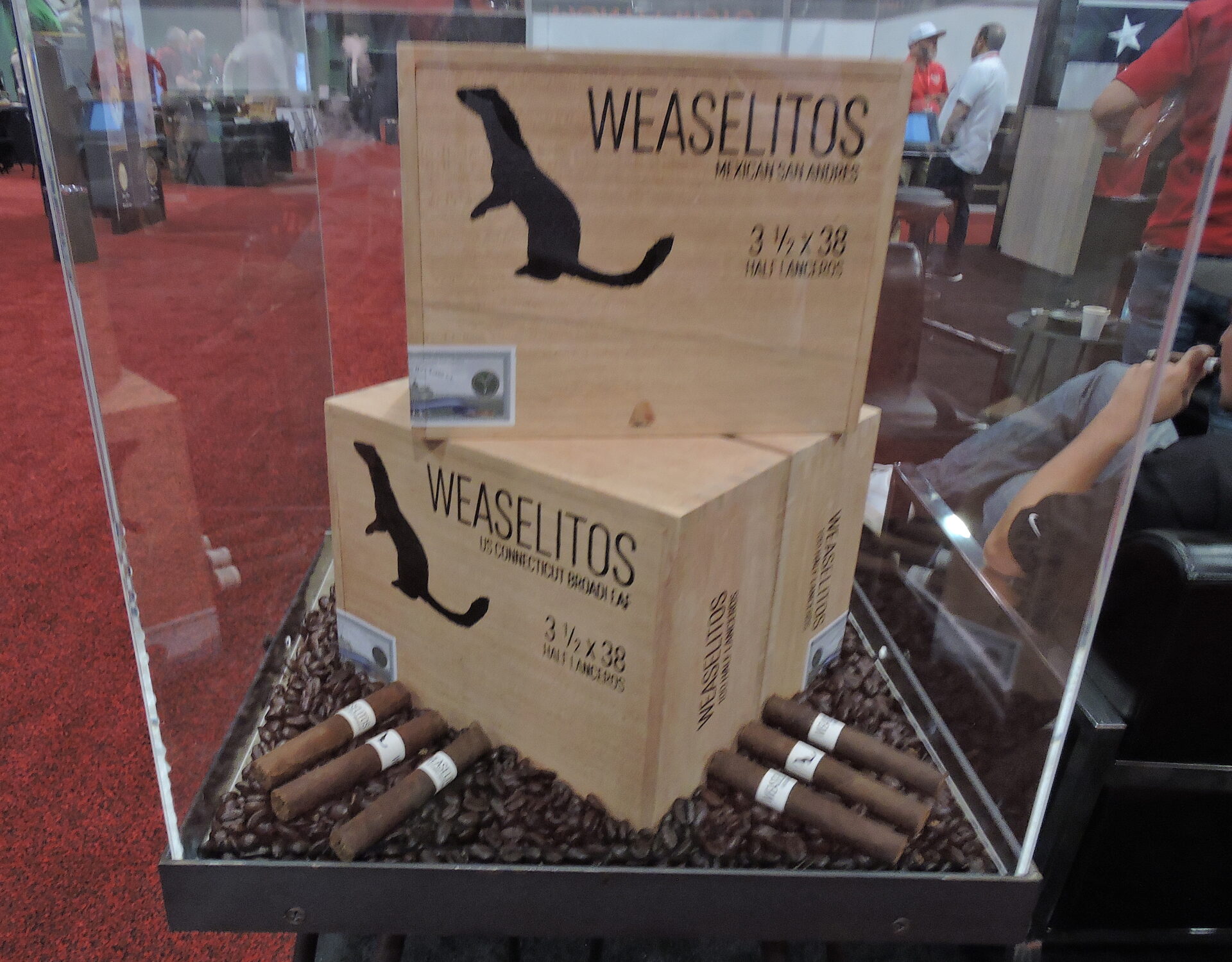 While there have been changes at Xikar, the company continues its partnership with the brand. Not pictured in view below, the company added a new branded XO cutter and new branded Turismo lighter.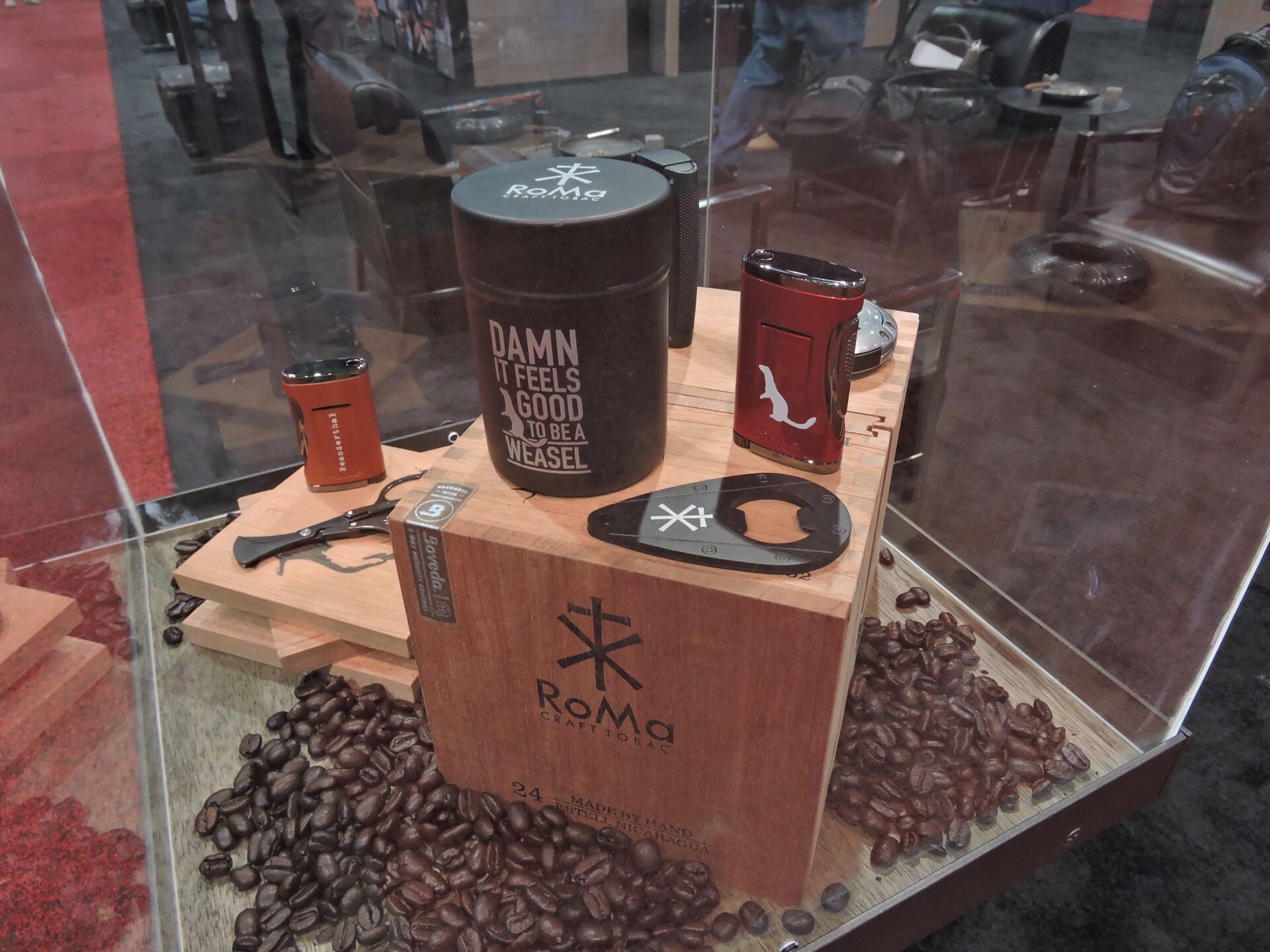 While it released earlier this year, the CRAFT 2018 release was shown. It's a cigar in a unique figured shape that doesn't use a mold. What was interesting was the presence of a WITCHCRAFT 2019 cigar, which basically uses the tobaccos of the CRAFT 2018 as different components. This was similar to what was done with the CRAFT 2013 release on the WITCHCRAFT 2014 release. WITCHCRAFT 2019 is expected to be a more limited release.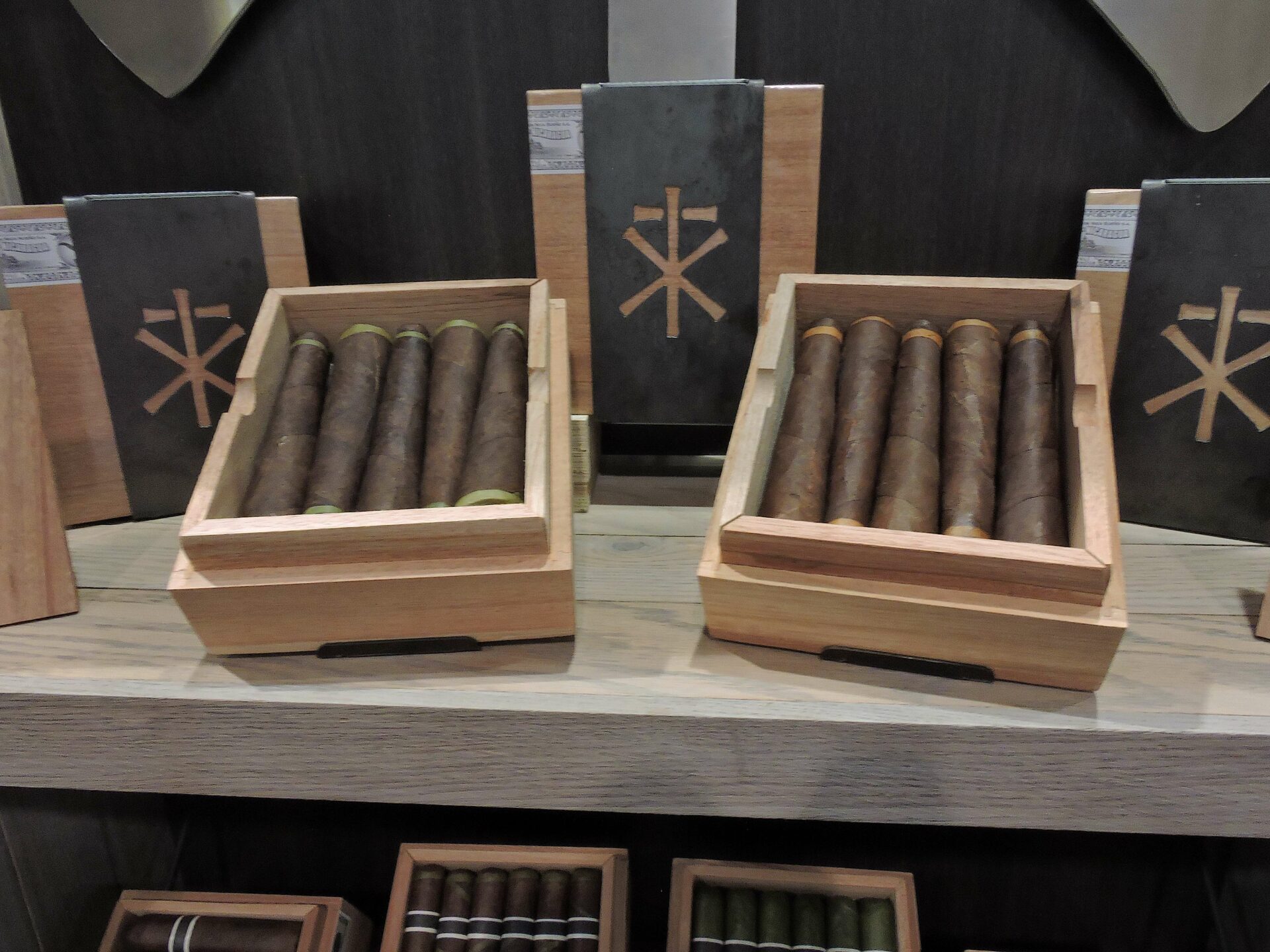 Recently, RoMa Craft Tobac has made the 4 x 46 sizes of CroMagnon, Aquataine, and Neanderthal regular production releases. These cigars are known as CroMagnon Pestera Muierilor, Aquataine Pestera Muierilor, and Neanderthal HoxD. These sizes were previously available in a limited sampler known as El Catador de las Petite Coronas.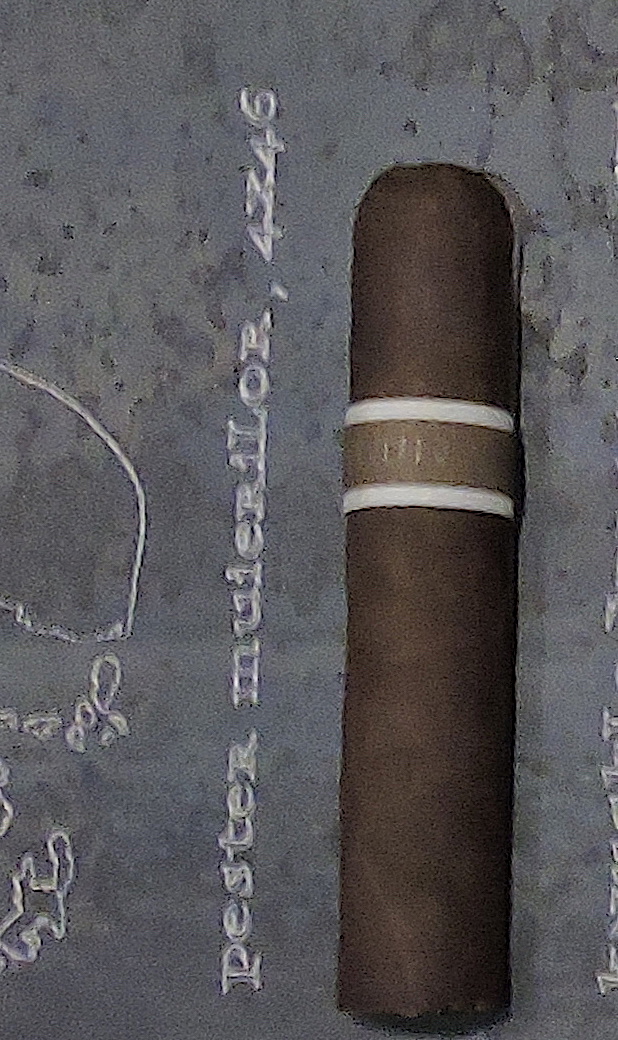 Finally, there are packaging changes to RoMa Craft Tobac. This will allow the company to be prepared when or if warning label requirements go into effect.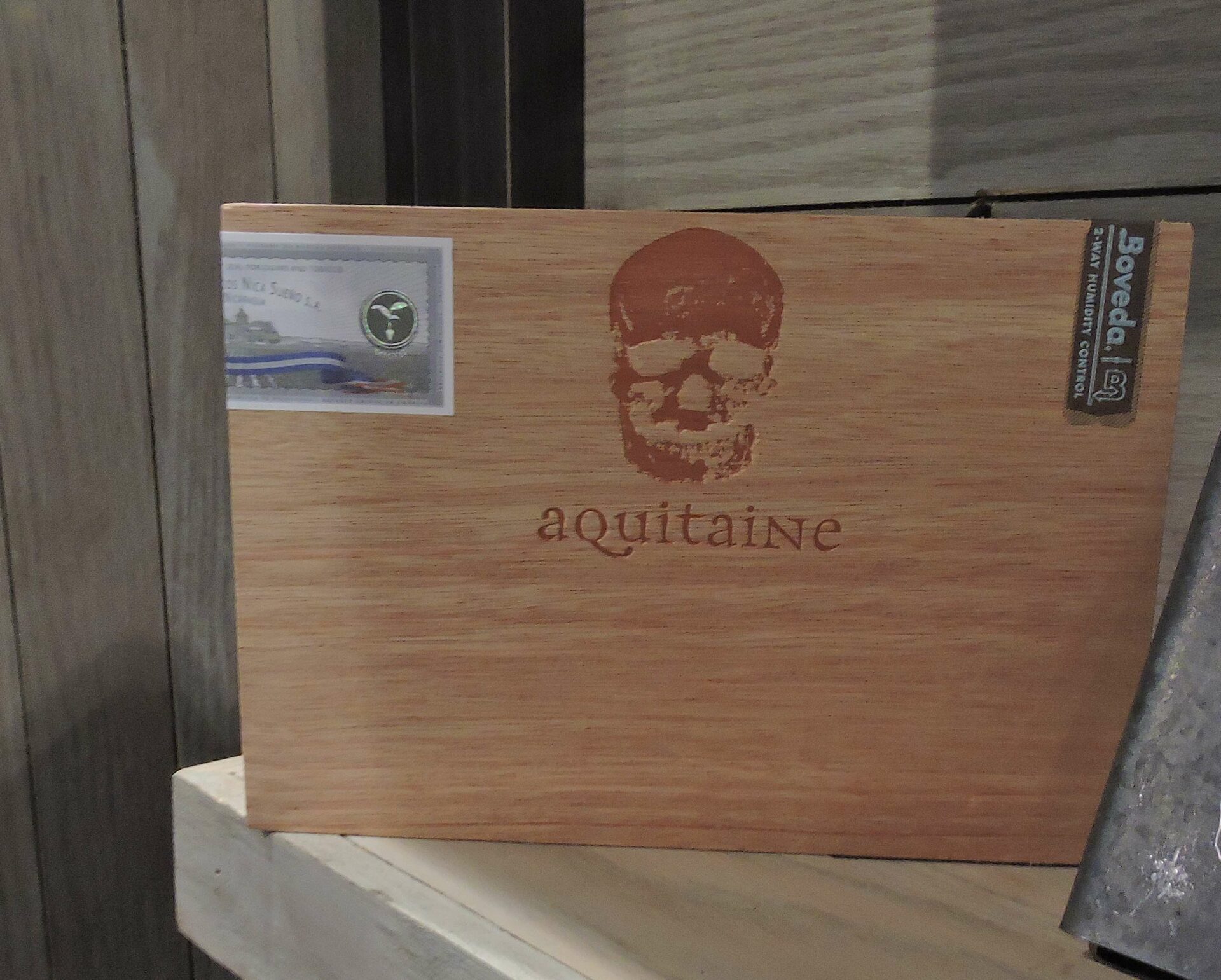 2018 Product Reports
Photo Credits: Cigar Coop