Agile Cigar Reviews are cigar assessments where we use a lightweight, shorter format. These will never take the place of our comprehensive reviews. They are only used on blends we have previously assessed. This might be a blend we are re-scoring or giving a score for the first time. It might be a blend we are looking at in a different size. Today we look at the Protocol Probable Cause Corona Gorda by Cubariqueño Cigar Company. We have assessed the Protocol Probable Cause before, but in different sizes – most recently in the Robusto size back in April 2018.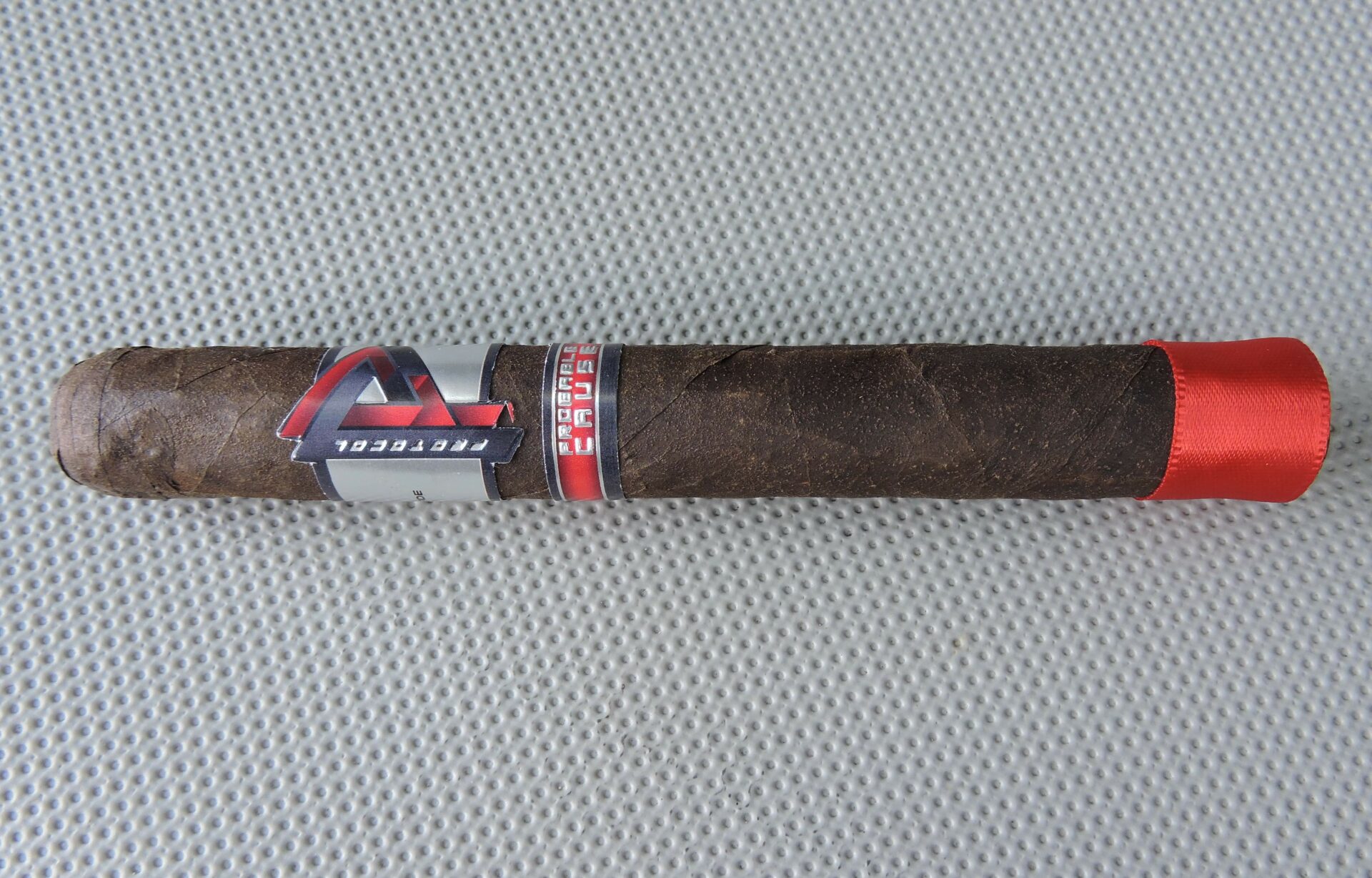 Wrapper: San Andres Maduro
Binder: Nicaraguan
Filler: Nicaraguan
Country of Origin: Nicaragua
Factory: La Zona SA
Corona Gorda: 5 5/8 x 46
Just prior to the 2018 IPCPR Trade Show in Las Vegas, Cubariqueño Cigar Company introduced a new line extension to its Protocol Probable Cause line in the form of a 5 5/8 x 56 Corona Gorda. Protocol Probable Cause was Cubariqueño's second blend. It made its debut in 2016 in two sizes (Robusto and Churchill). A year later a lancero line extension was added. With the addition of the Corona Gorda, Probable Cause now has four regular production sizes – currently the most of any of Cubariqueño's lines.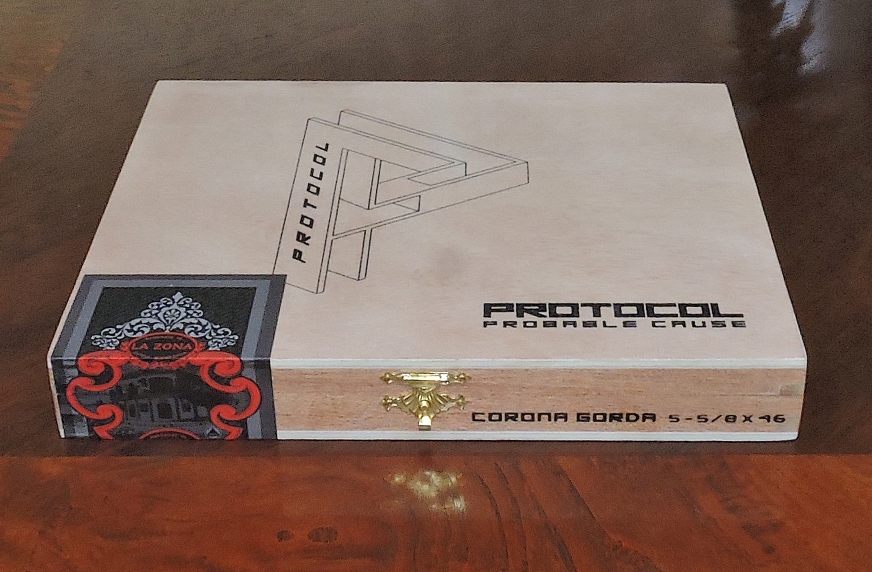 As with all of Cubariqueño's offerings, Protocol Probable Cause is made at Erik Espinosa's La Zona factory in Estelí, Nicaragua. The blend consists of a San Andres Mexican maduro wrapper over Nicaraguan binder and filler. The Corona Gorda is available in ten-count boxes.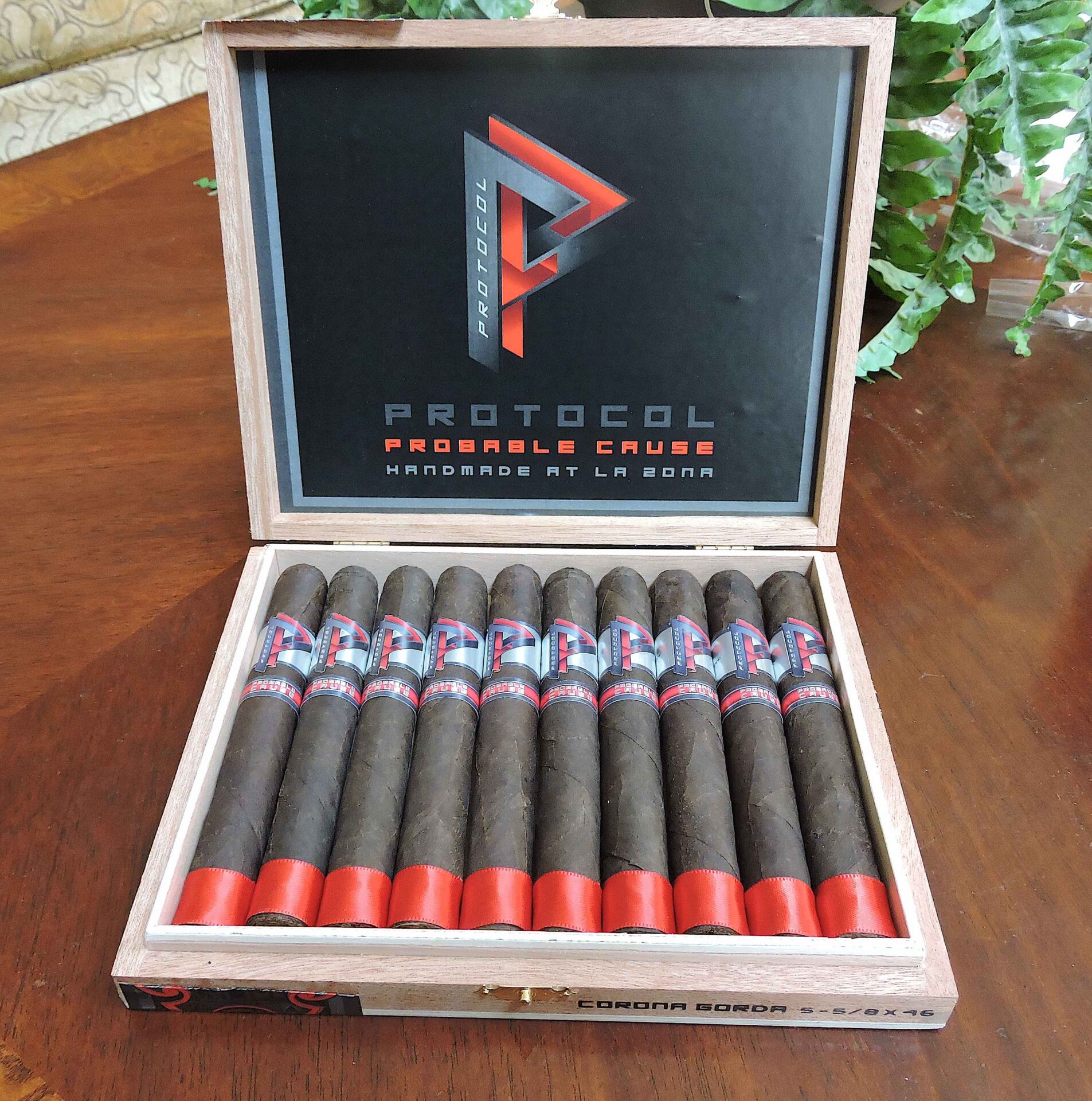 The Protocol Probable Cause Corona Gorda started out with notes of chocolate, coffee, black and white pepper. Early on there was a fusion between the chocolate and coffee creating a mocha note. There was an inherent sweetness to this mocha. The pepper settled in the background and some fruit sweetness emerged. There was also a layer of black pepper on the retro-hale.
By the second third, the mocha note came apart, creating distinct coffee and chocolate notes again. The coffee note had more of the edge. The chocolate, black pepper, and fruit remained in the background and were joined by some earth notes.
The last third of the Protocol Probable Cause Corona Gorda saw the coffee notes remain in the forefront. The earth notes had now joined it. There was an increase in pepper, but it never overpowered the blend. There was still some subtle sweetness from the chocolate and fruit.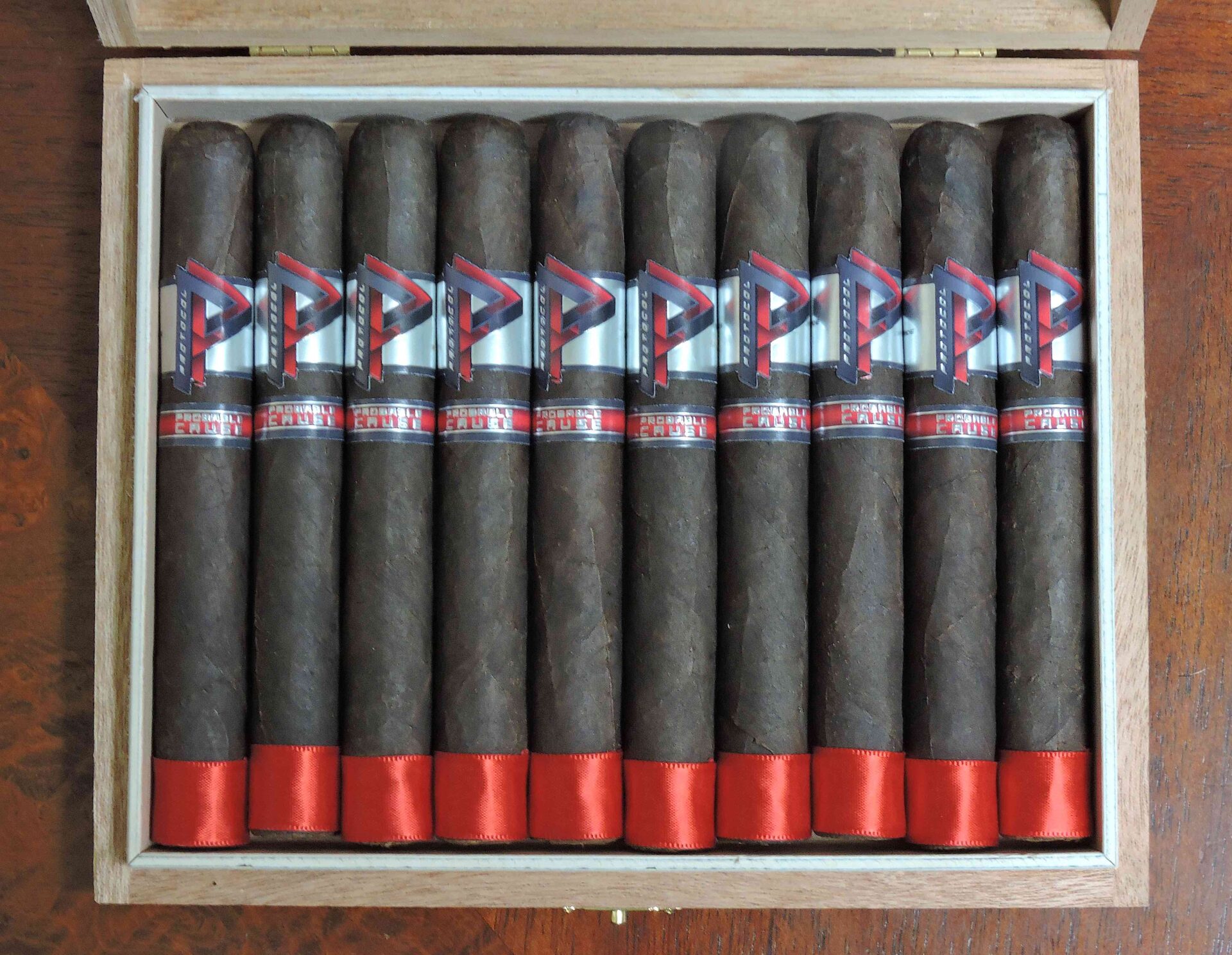 One noticeable difference was that compared to the other three sizes of the Protocol Probable Cause, I found the Corona Gorda to be the fullest offering in terms of strength and body. This is a cigar that started out medium to full right out of the gate. Both the strength and body increased in intensity and by the second half, this was a cigar that was full strength and full-bodied. Both the burn and draw of the Protocol Probable Cause was excellent.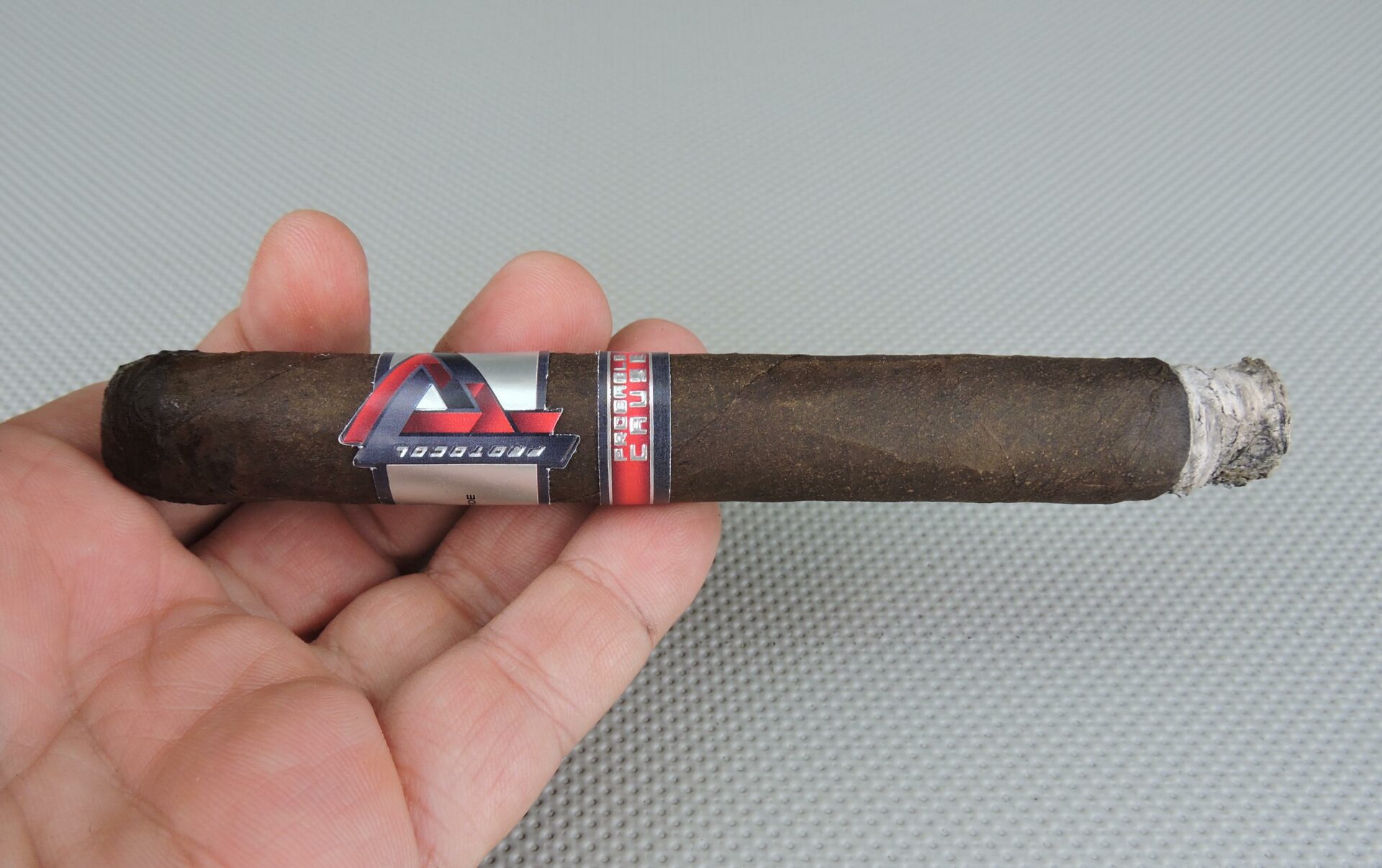 2018 was a big year for Cubariqueño with high-profile releases of the Protocol Official Misconduct and Protocol Themis Lancero, but the Protocol Probable Cause Corona Gorda should not be overlooked. This is a cigar that is "Belle of the Ball" – meaning it's the best size for this particular line. I found the additional strength and body made this blend a little richer – and in the end quite enjoyable. Given this is a fuller cigar. I'd steer this to a more seasoned cigar enthusiast. As for myself, this is a cigar I will smoke again – and it garners box worthy consideration.
OVERALL ASSESSMENT
Summary
Key Flavors: Mocha (Chocolate / Coffee), Black Pepper, Fruit Sweetness, Earth
Burn: Excellent
Draw: Excellent
Complexity: Medium Plus
Strength: Medium to Full (First Half), Full (Second Half)
Body: Medium to Full (First Half), Full (Second Half)
Finish: Very Good
Rating
Value: Box Worthy Consideration
Score: 92
References
Previous Assessment: Protocol Probable Cause Lancero by Cubariqueño Cigar Company
News: Cubariqueño Cigar Company Adding Protocol Probable Cause Corona Gorda
Price: $9.79
Source: Cubariqueño Cigar Company
Brand Reference Cubariqueño Cigar Company
Photo Credits: Cigar Coop