---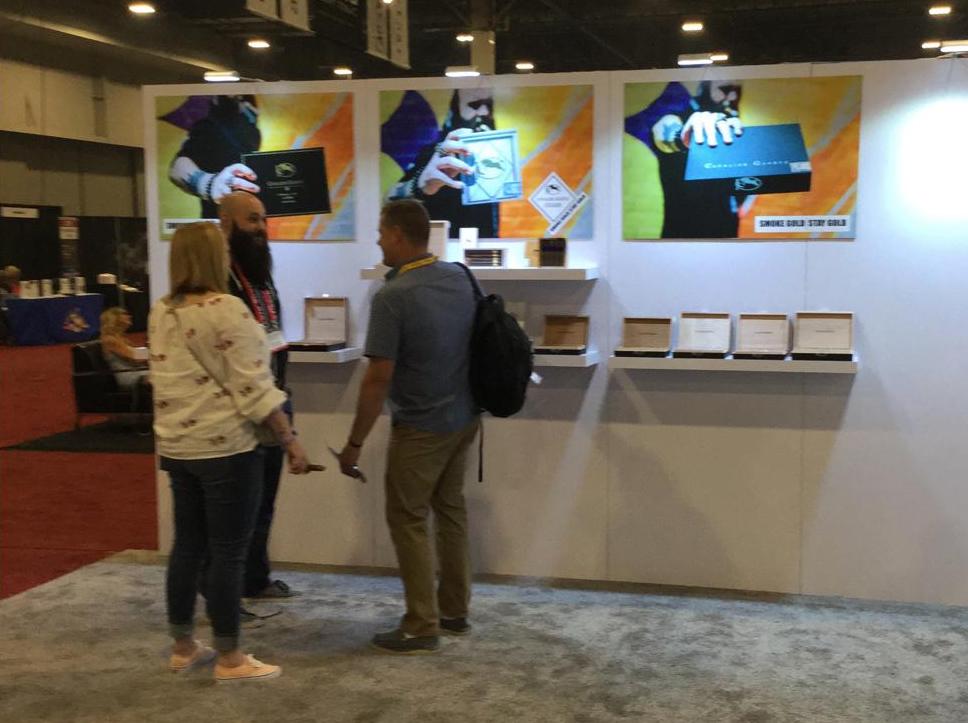 2019 would mark the return to the IPCPR Trade Show for Sebastien Decoppet and Cavalier Genève Cigars. After exhibiting at the IPCPR Trade Show the previous two years, Cavalier Genève took 2018 off. At the time, Decoppet was reorganizing his U.S. distribution forming a new company Cavalier Premium Cigars USA LLC. It's known in the industry that when a company skips an IPCPR Trade Show, it is often hard to recover momentum. In recent years we have seen many companies overcome that, and Cavalier Genève's case it certainly falls into that category. Cavalier Genève would return in grand fashion and many retailers were quite excited for the company's return.
2019 would see Cavalier Genève launch its second limited-edition cigar, the Cavalier Genève LE19. That cigar is available in one size – a 4 3/4 x 58 vitola with an undisclosed blend. The LE19 is presented in ten-count boxes. A total of 1,000 boxes are being released globally including to the U.S., European, African, and Asian markets.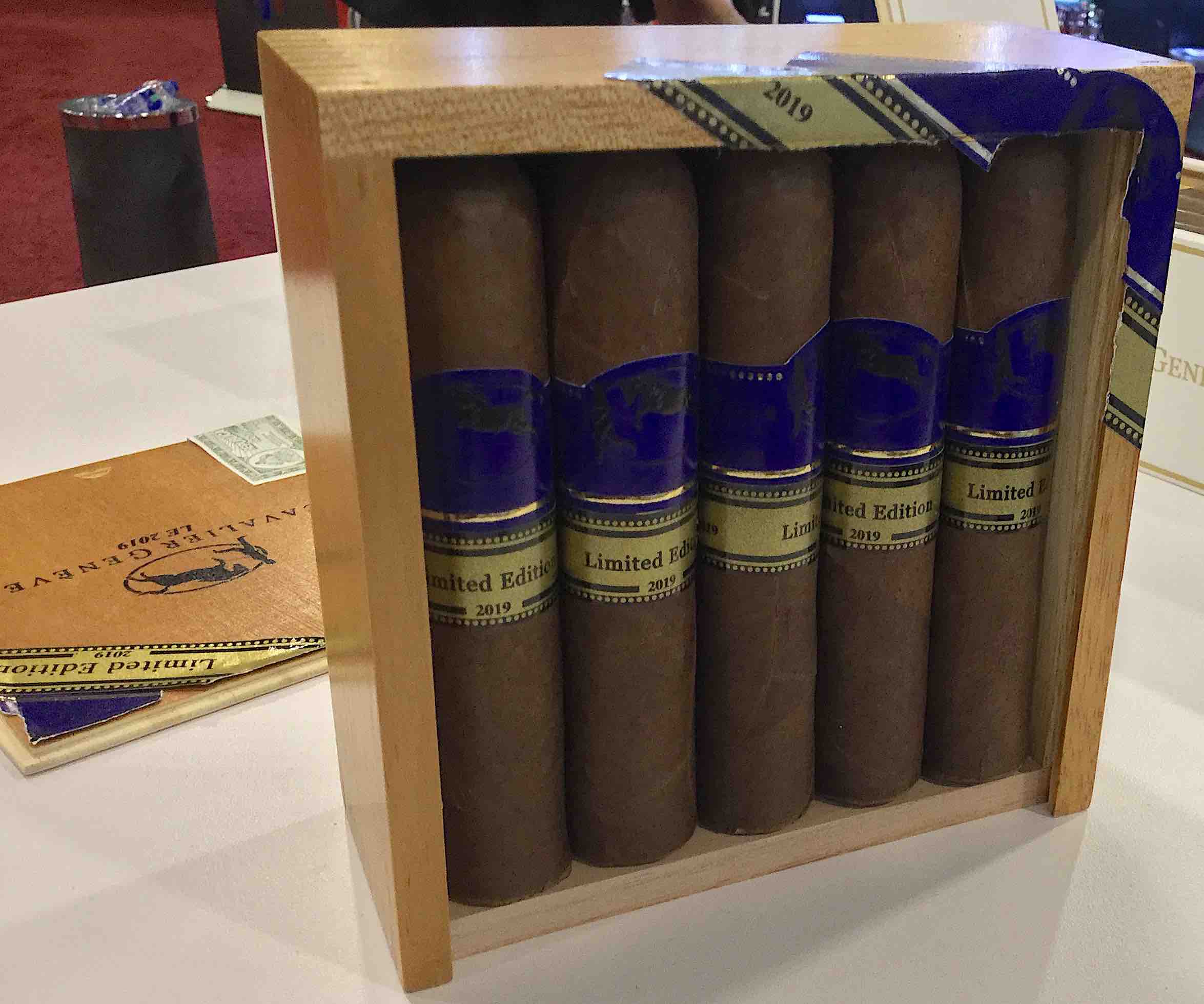 One of Cavalier Genève's core lines, the Cavalier Genève White Series will now have two ongoing limited production vitolas available. These are a 7 x 38 lancero and a 7 x 50 x 58 Salomone. Both cigars feature Cavalier Genève's signature diamond-shaped 24k gold leaf that is affixed to the wrapper and designed to be a part of the smoking experience.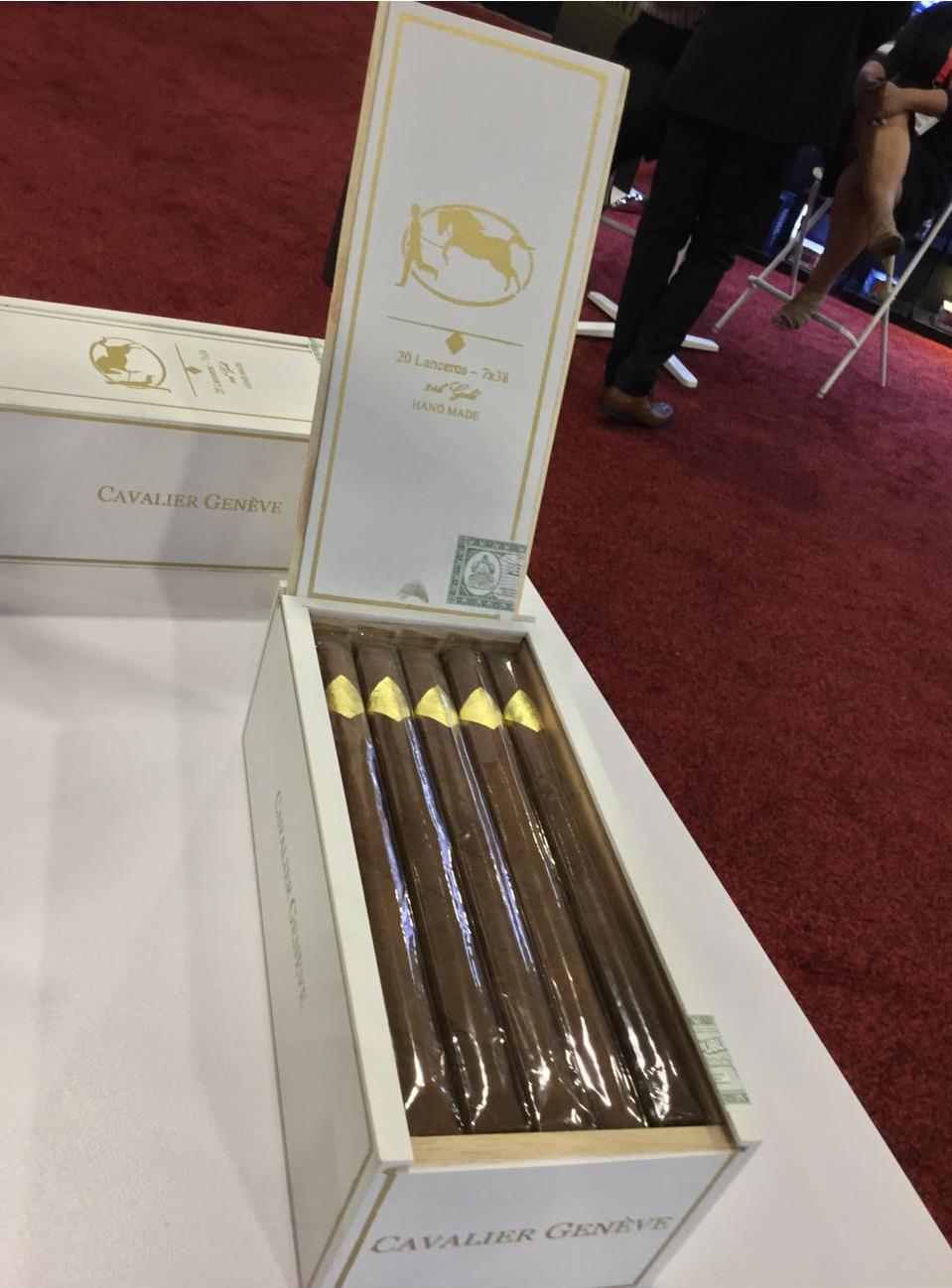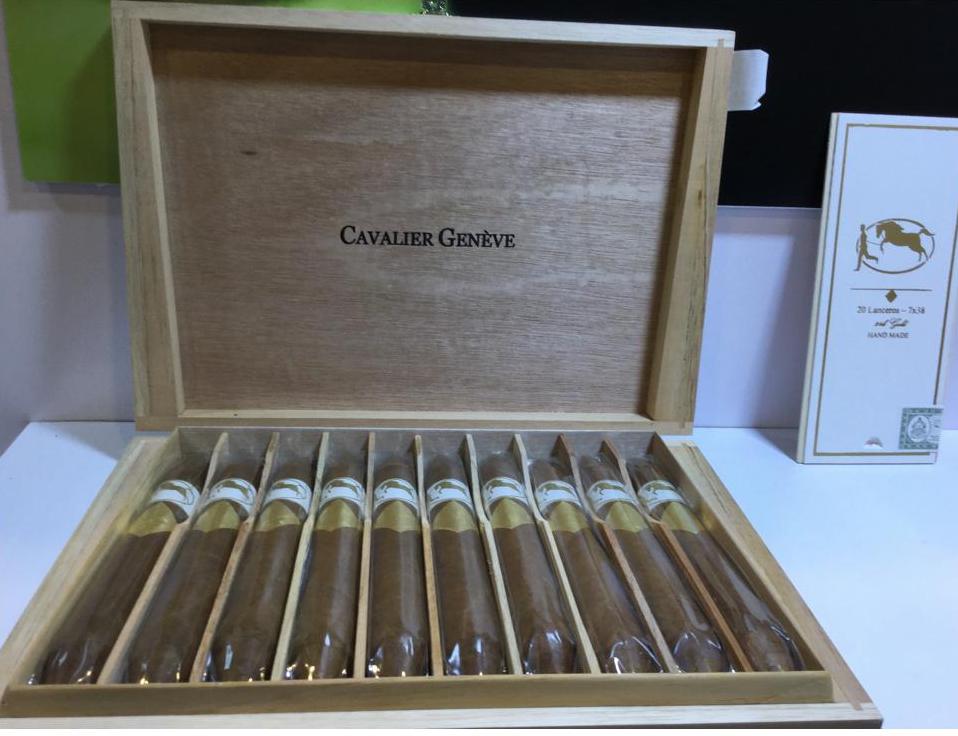 The Cavalier Genève Black Series USA Exclusive (as the name indicates an exclusive to the U.S. market) has undergone some packaging changes. Each of the three offerings in this line will now have a gold footer band and the boxes and USA Exclusive gold diamond logo on the box. The cigar also maintains the company's signature 24k gold leaf affixed to the wrapper.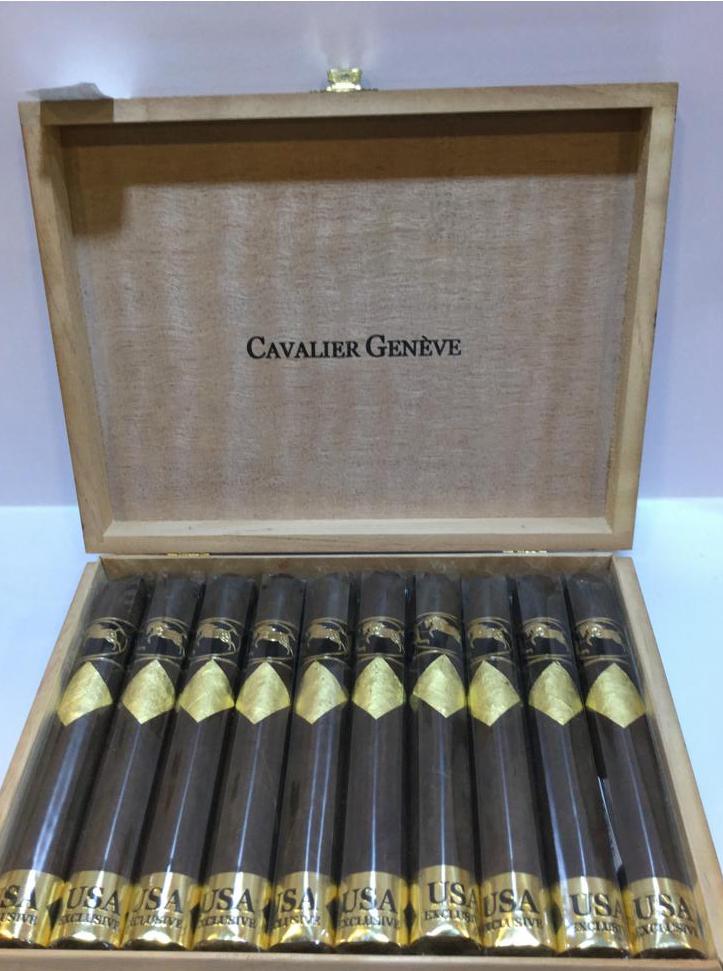 IPCPR 2019 Product Reports
Bear Duplisea delivered content and photography for this report.
Photo Credits: Cigar Coop