---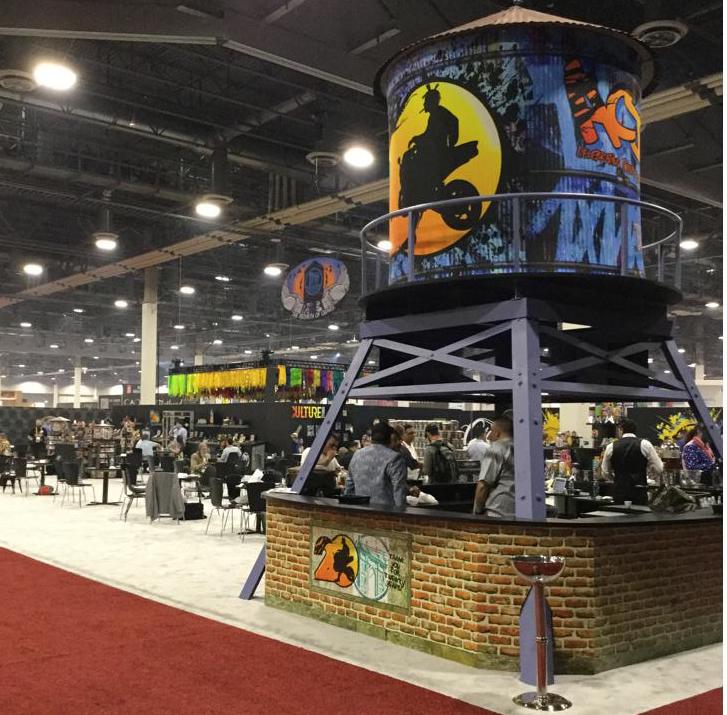 It's been two big back-to-back years for Drew Estate. Last year it was Liga Privada's 10th anniversary and this year is ACID's 20th anniversary – two of Drew Estate's foundation brands. One can certainly make the case that Liga Privada was Drew Estate's gateway into the traditional handmade cigar segment, but ACID is the brand that was the foundation for the company – so this was the featured brand at Drew Estate in 2019. At the same time, while there weren't new Liga Privada or Herrera Esteli products, there were still plenty of brands and projects to keep Drew Estate fans excited.
ACID
The ACID brand was highlighted by a separate enclosed room within the Drew Estate booth known as the ACID experience. You needed to be escorted into the room to enter. This room showcased the whole ACID brand.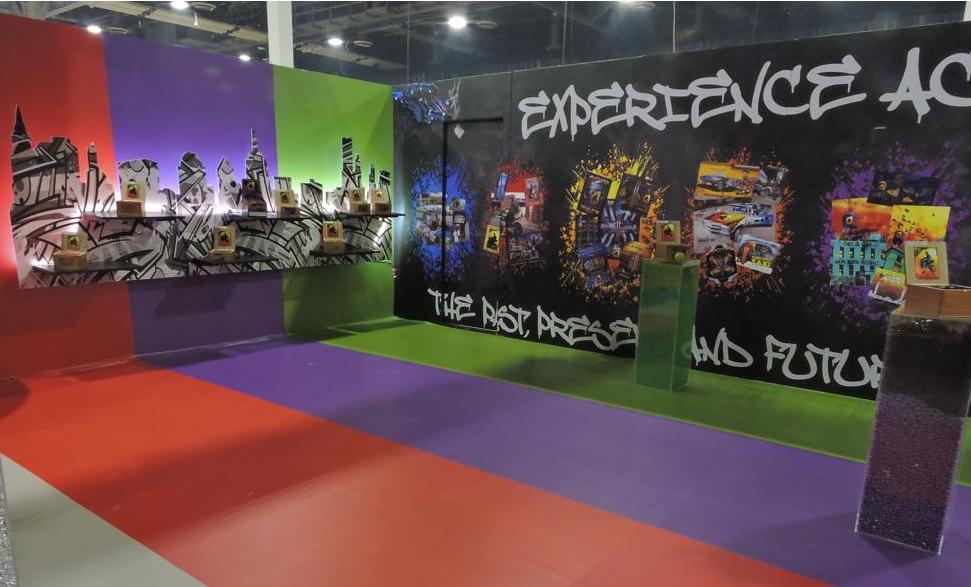 ACID is a brand known for being associated with Graffiti art, and there was a place for visitors to put their own graffiti.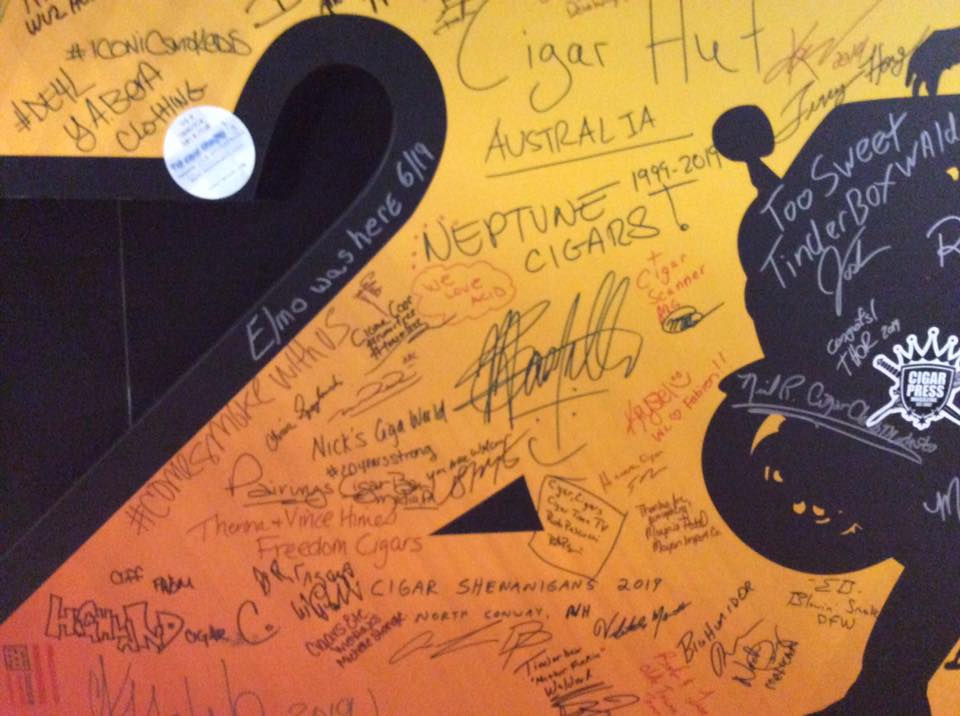 And it was the perfect place to note #thePhilosophy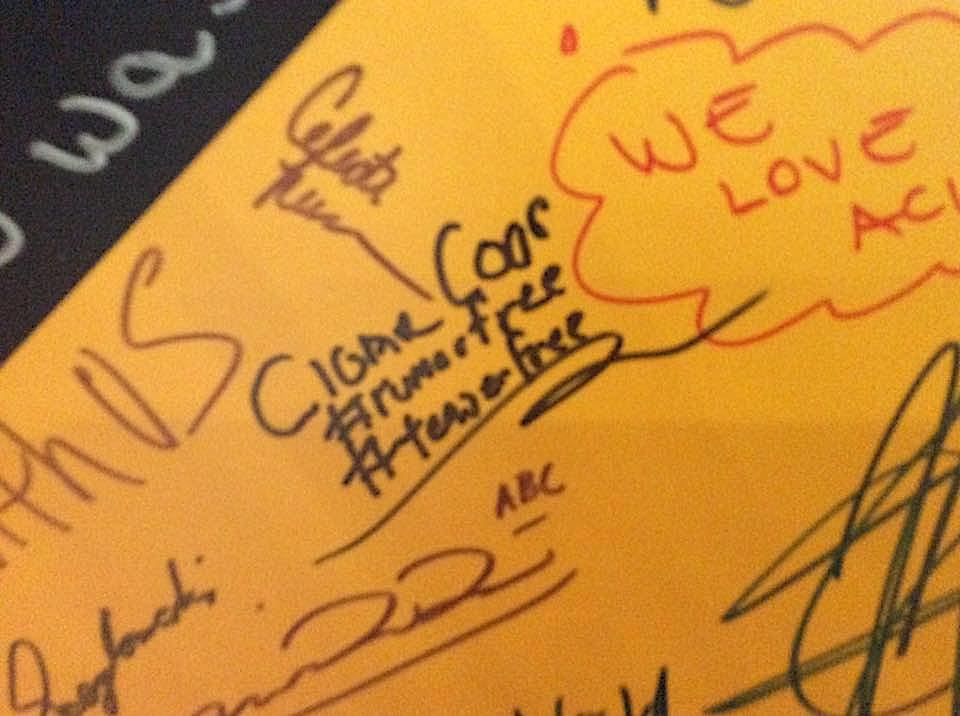 There were two anniversary releases for ACID. The first was appropriately titled ACID 20. The cigar itself uses Mexican San Andres wrapper, Indonesian binder, and filler leaves from Nicaragua. It's a cigar that comes in one size – a 5 x 52 box-pressed Robusto. It also has chrome-styled packaging – very unique for the ACID brand. This was one of our Top 5 cigars  I predicted for hottest Trade Show cigar of 2019.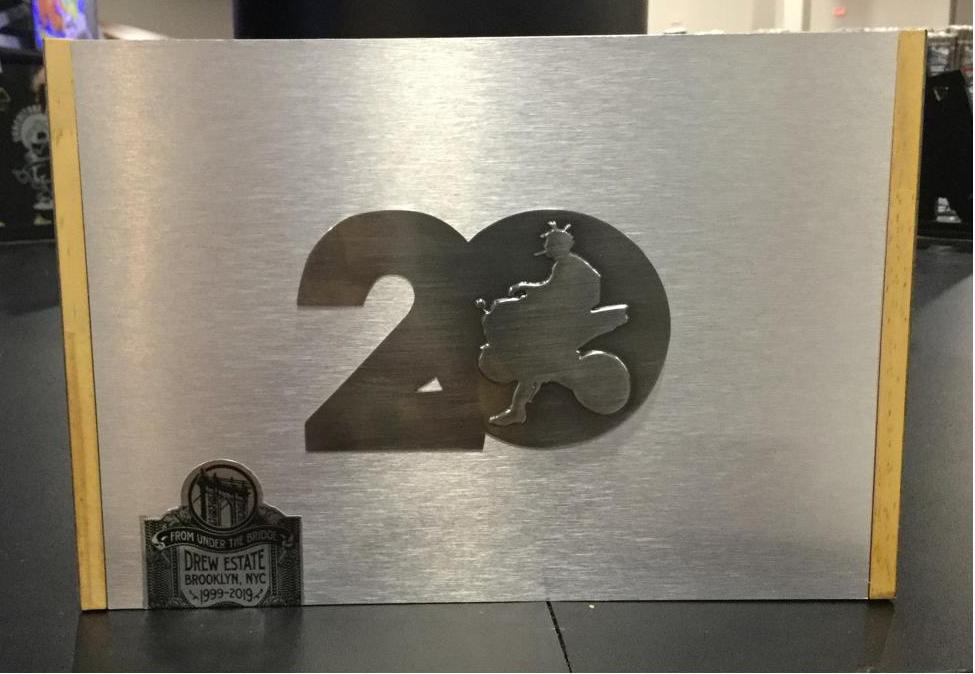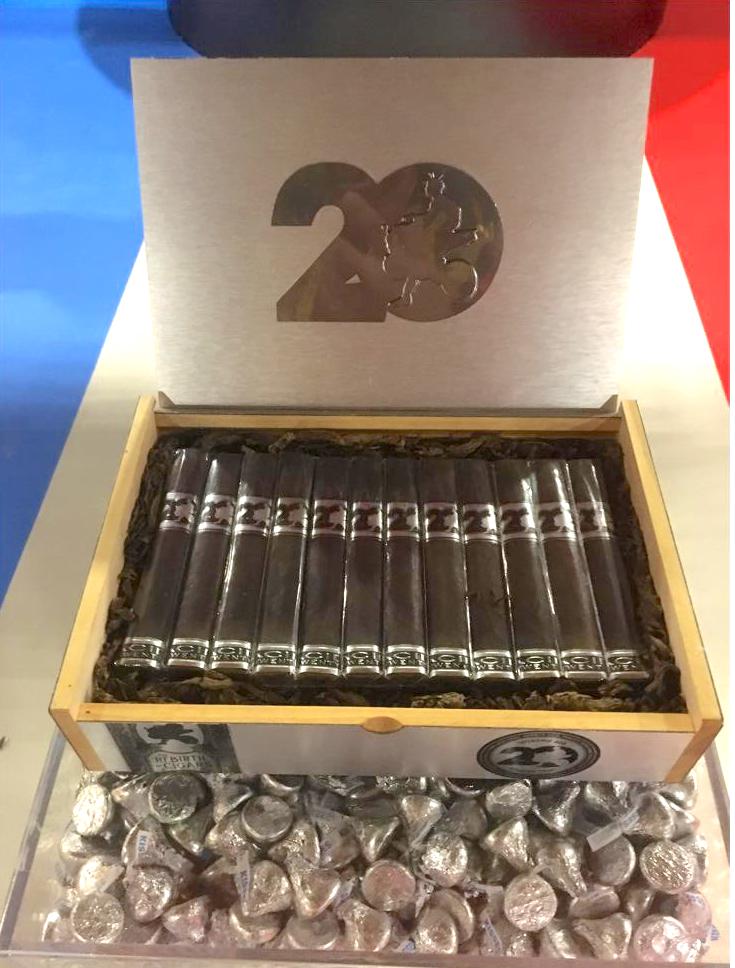 Next up was ACID Kuba Arte. This release pays homage to Drew Estate's Brooklyn roots – specifically the DUMBO district where graffiti art and graffiti art on water towers has been common. The ACID Kuba Arte is a limited edition cigar that is packaged in a series of seven collectible water tower humidors. The water towers feature art by five Brooklyn, NY based graffiti artists.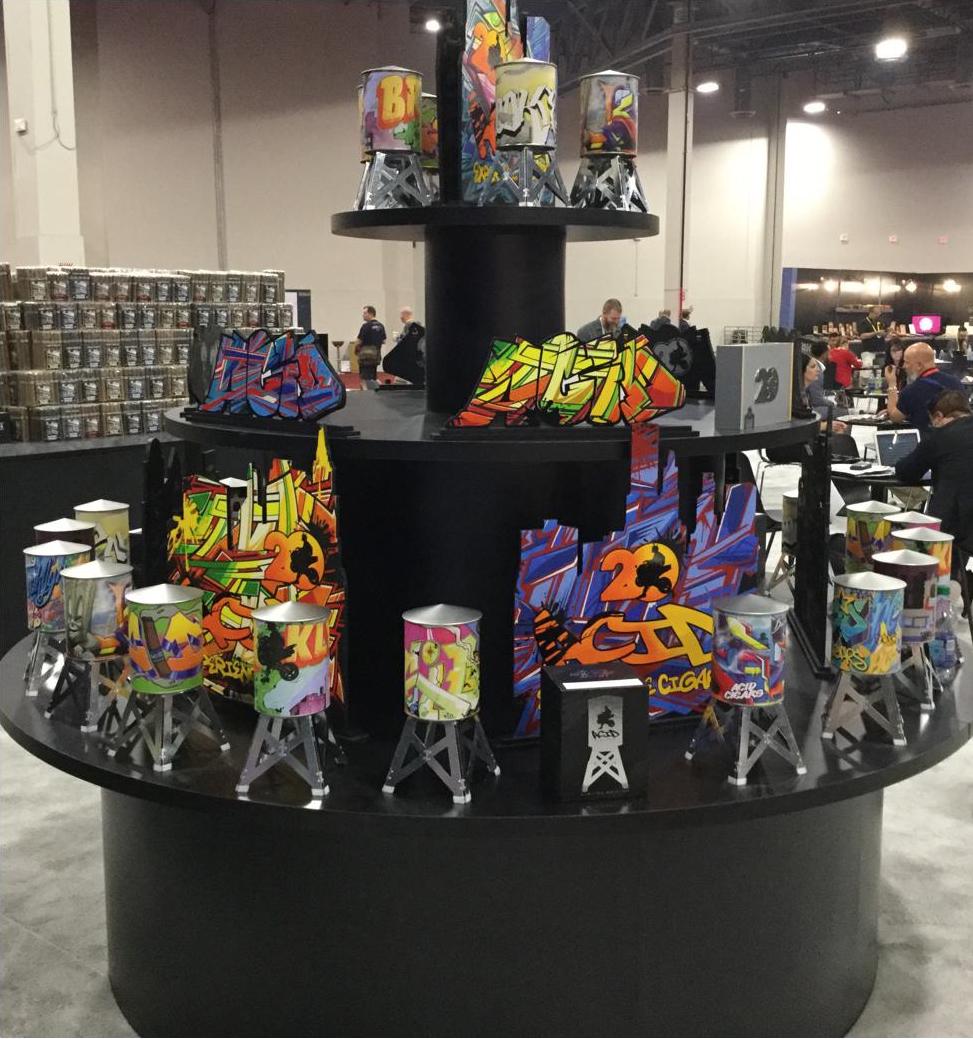 ACID Kuba Arte features a Broadleaf maduro wrapper, Indonesian binder, and all-Nicaraguan fillers. The cigar comes in one size – a 5 13/16 x 54 torpedo. Each water tower humidor contains 20 cigars. A total of 1,750 sets of 7 humidors were created.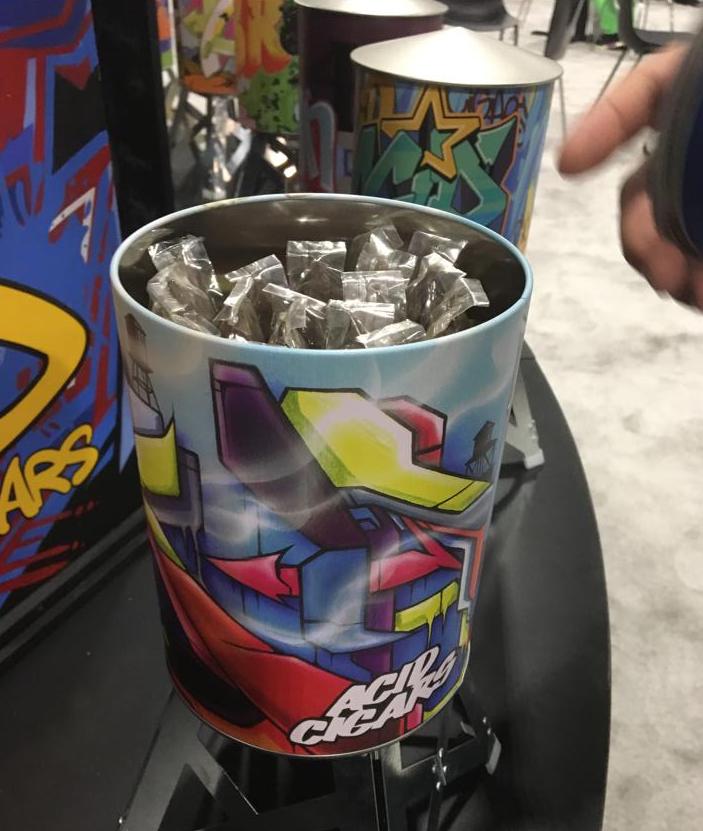 Drew Estate also launched the ACID Accent collection. This is an ongoing series of regional exclusives available to Drew Diplomat retailers in specific regions. The first two installments of the series are – "Jay Street Posse" (slated for the New York City area)  and "B-More-410". (slated for Maryland).
Named for a famous street in Brooklyn, Jay Street Posse is a 4 1/2 figurado with a ring gauge ranging from 52 to 62. Meanwhile, B-More 410 is a 4 1/2 x 60 with the name "410" being an area code in Maryland. Both cigars feature a Sumatra wrapper.
Drew Estate also showcased ACID Frenchies. This was a line initially launched at the 2019 Tobacco Product Expo (TPE). ACID Frenchies is a 3 1/4 x 20  vitola highlighted by a Sumatra wrapper. It is available in five or ten-count packs. The packs shipped to retailers in 10-count merchandising sleeves.
BOTL
In 2012 and 2013, Drew Estate released a small-batch limited edition cigar that paid homage to the Brothers of the Leaf (BOTL) forum – known as the BOTL release. It's a cigar that for lack of a better term became a "unicorn" and has long been sought after by cigar enthusiasts.  Now it's returning as a limited offering to Drew Diplomat retailers. The 2019 edition of the BOTL will feature the same blend and sizes as what was released in 2012 and 2013.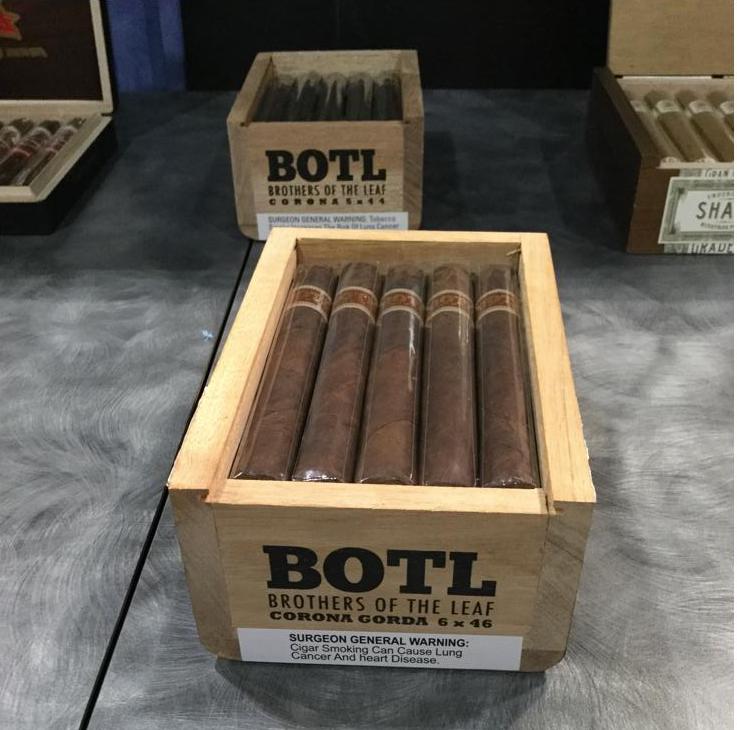 The blend for the BOTL features a Broadleaf wrapper over an Ecuadorian Connecticut and Nicaraguan fillers. The cigars will be made available in three sizes: Corona (5 1/4 x 42), Corona Gorda (6 x 46), and Lancero (7 x 38). Each size is presented in 15-count boxes.
Deadwood Tobacco
In 2016, Drew Estate took three infused cigars it was making exclusively for South Dakota retailer Deadwood Tobacco and took them national. These cigars are collectively known as the "Yummy Bitches" and consist of three offerings known as: Sweet Jane (5 x 46), Fat Bottom Betty (5 x 54), and Crazy Alice (4 1/2 x 46, figurado). They have gone on to become some of Drew Estate's more popular offerings.
For 2019, Drew Estate announced two 6 x 50 Toro sizes line extensions: Sweet Jane Dia de los Muertos and Fat Bottom Betty Toro. Sweet Jane de los Muertos will be available in 10-count boxes and is slated to be a limited production of 1,000 boxes. Meanwhile, the Fat Bottom Betty Toro will be in 20-count boxes and will be an ongoing production.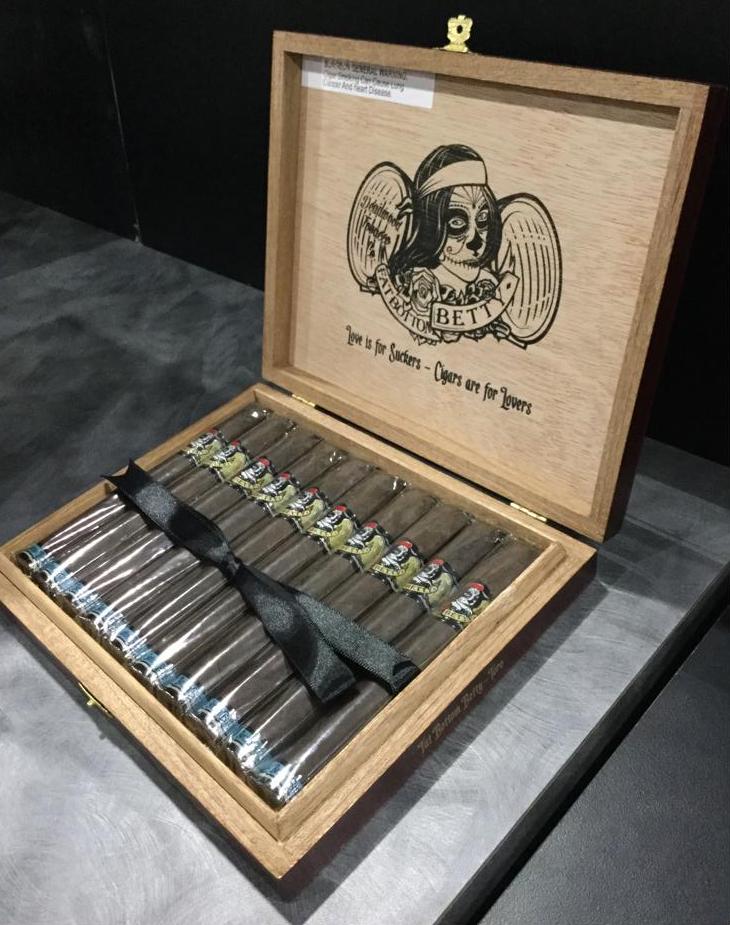 Kentucky Fire Cured
Kentucky Fire Cured Swamp Thing and Kentucky Fire Cured Sweets Just a Friend had new wooden box offerings. Each wooden box contains ten cigars. Both of these brands have been packaged in mazos. Drew Estate is potentially looking to expand this to other Kentucky Fire Cured offerings.
The Kentucky Fire Cured Just a Friend as well as the Kentucky Fire Cured Sweets Just a Friend received new Tubo offerings. Each is packaged in 25-count units.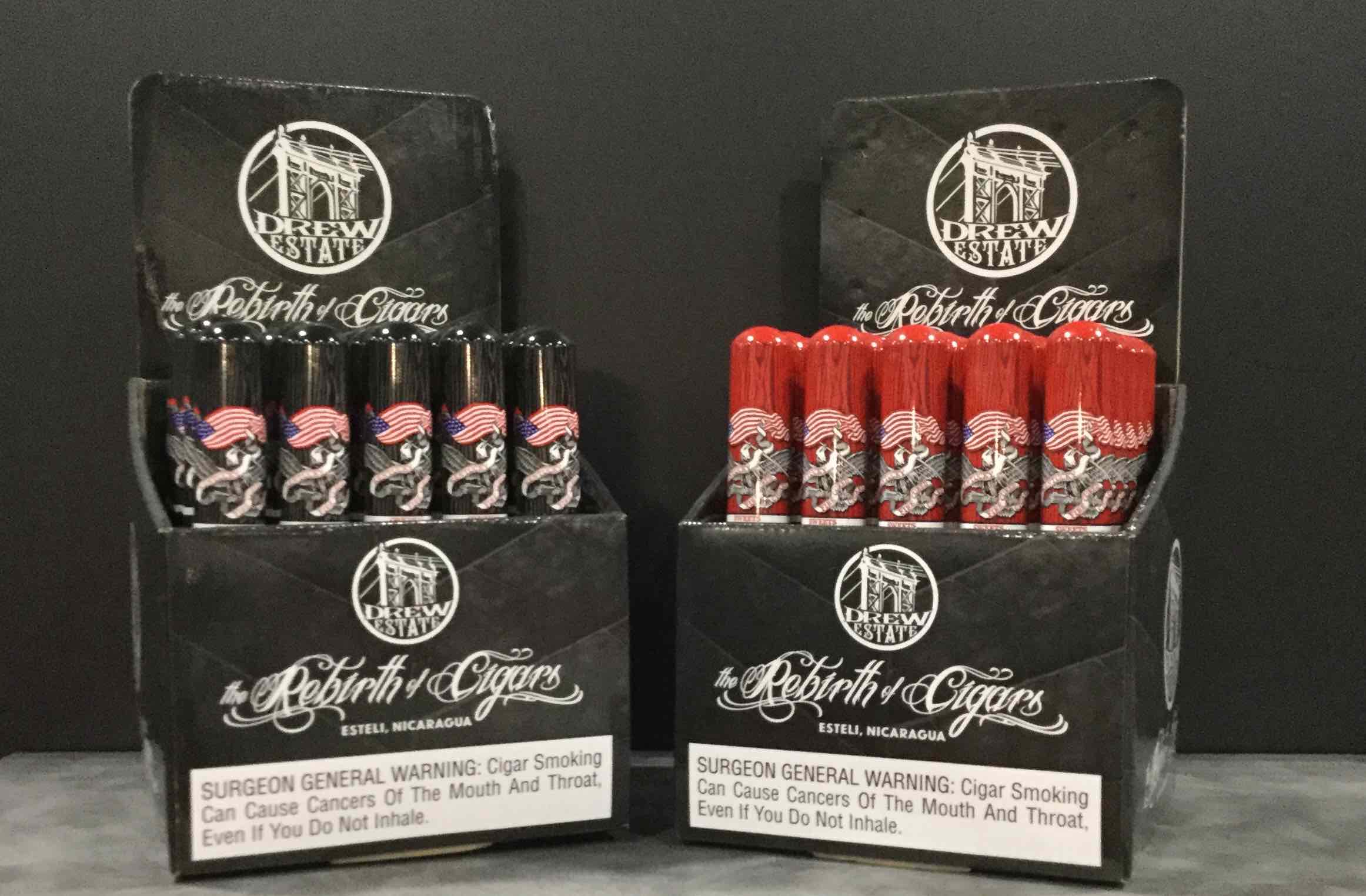 Liga Privada
With Liga Privada the featured brand last year, this year it was more in the background. There weren't any new Liga Privada releases this year, Drew Estate was showcasing the Liga Privada 10 Year Aniversario that was unveiled at last year's IPCPR Trade Show. This cigar is highlighted by a unique U.S. grown Criollo wrapper.
Currently, Drew Estate is releasing these on an ongoing basis to a small number of retailers selected periodically at random via a drawing.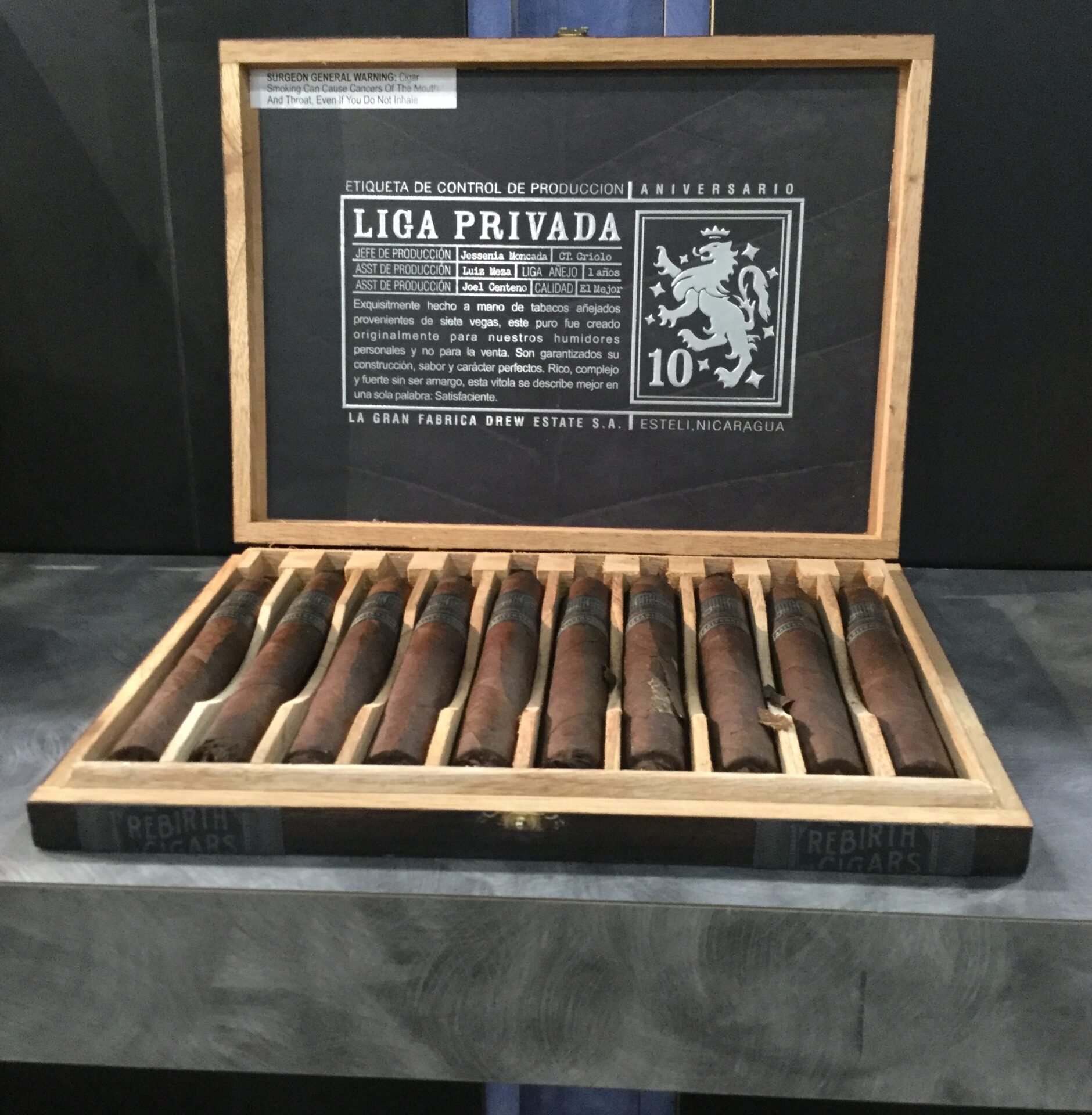 The other signature Liga Privada release from last year, the  Liga Privada H99 Connecticut Corojo has been even more limited. This cigar features a Connecticut River Valley-grown Corojo wrapper. The H99 was not being showcased at the Trade Show, but Drew Estate has said as more of the Corojo wrapper becomes available, more of the H99 will come out.
Tabak Especial
For Drew Estate's coffee-infused line of cigars, Tabak Especial; there is a new 6 x 60 Gordito offering. The new size is coming to both the Tabak Especial Dolce (Connecticut Shade) and Tabak Especial Negro (Maduro) lines.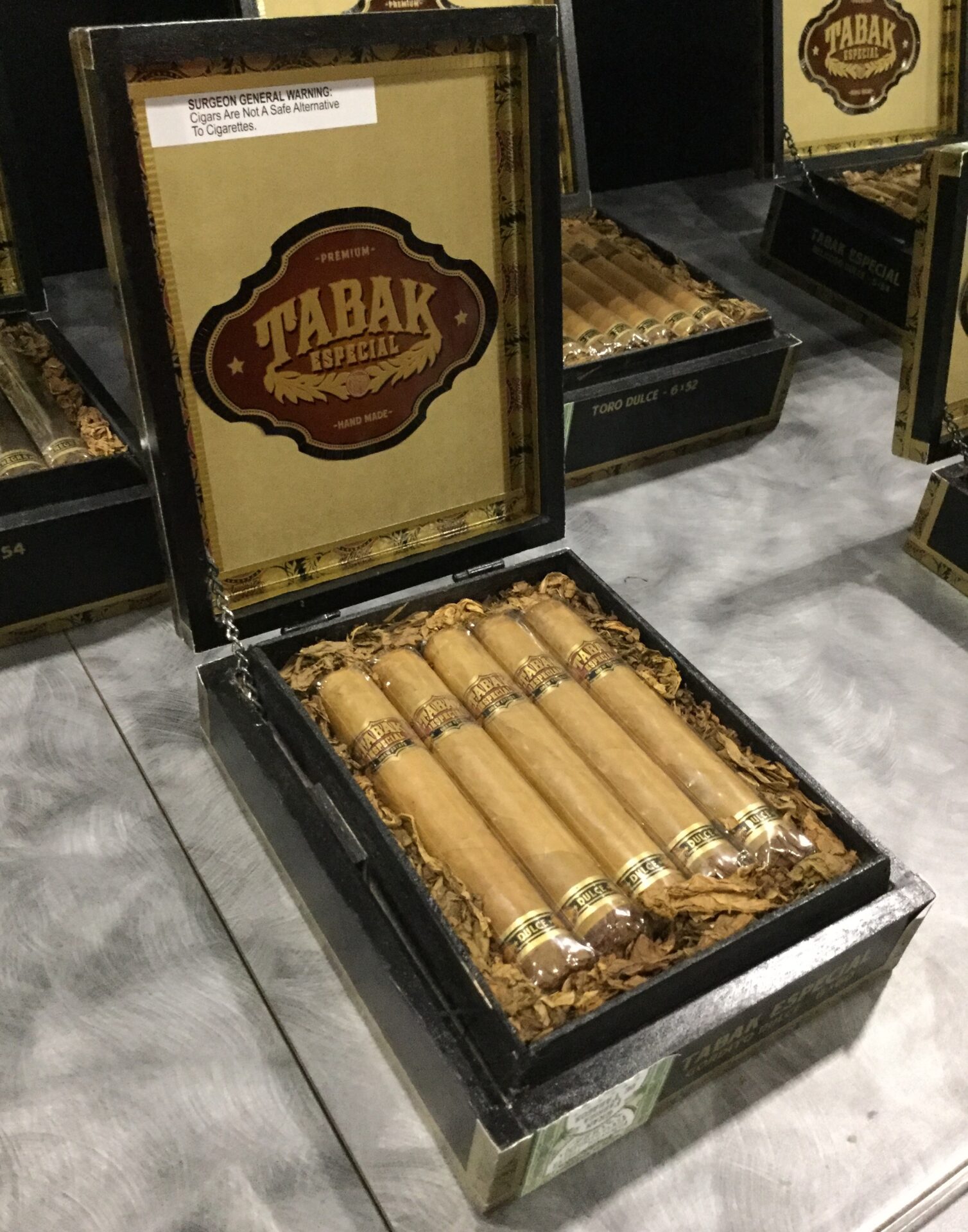 Meanwhile, there is a new Tabak Especial Negro Gift Set. It includes five Tabak Especial Negro cigars as well as a branded lighter and cutter.
The Tabak Especial Frenchies offering was showcased. Like ACID Frenchies, this was a line initially launched at the 2019 Tobacco Product Expo (TPE). Tabak Especial Frenchies is a 3 1/4 x 20  vitola and is available in ten-count packs. The packs shipped to retailers in 10-count merchandising sleeves.
Finally Tabak Especial Dulce and Tabak Especial Negro each got 6 x 52 Toro offerings available in tubos. These are sold in 25-count units.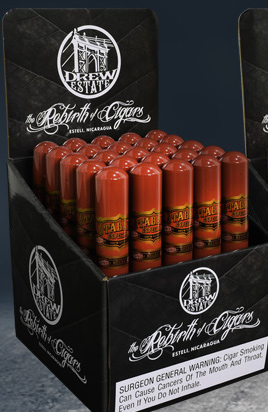 Undercrown
Undercrown has proven to be one of the more active traditional brands in 2019. I would guess that 2021 will be a big year for Undercrown as the brand celebrates its tenth anniversary, but the 8-year milestone still had a nice amount of offerings.
At this year's trade show, Drew Estate introduced the Undercrown Shady XX. This traces back to 2014 when Drew Estate and Shady Records collaborated for the Undercrown Shady XV to commemorate Shady Records' 15th anniversary. The cigar was originally released as a Detroit, Michigan regional exclusive and a 5 x 50 box-pressed belicoso based on the Undercrown Corona ¡Viva!. The ShadyXX returns with the same size and same blend, but some upgraded packaging – and will now be offered to Drew Diplomat retailers.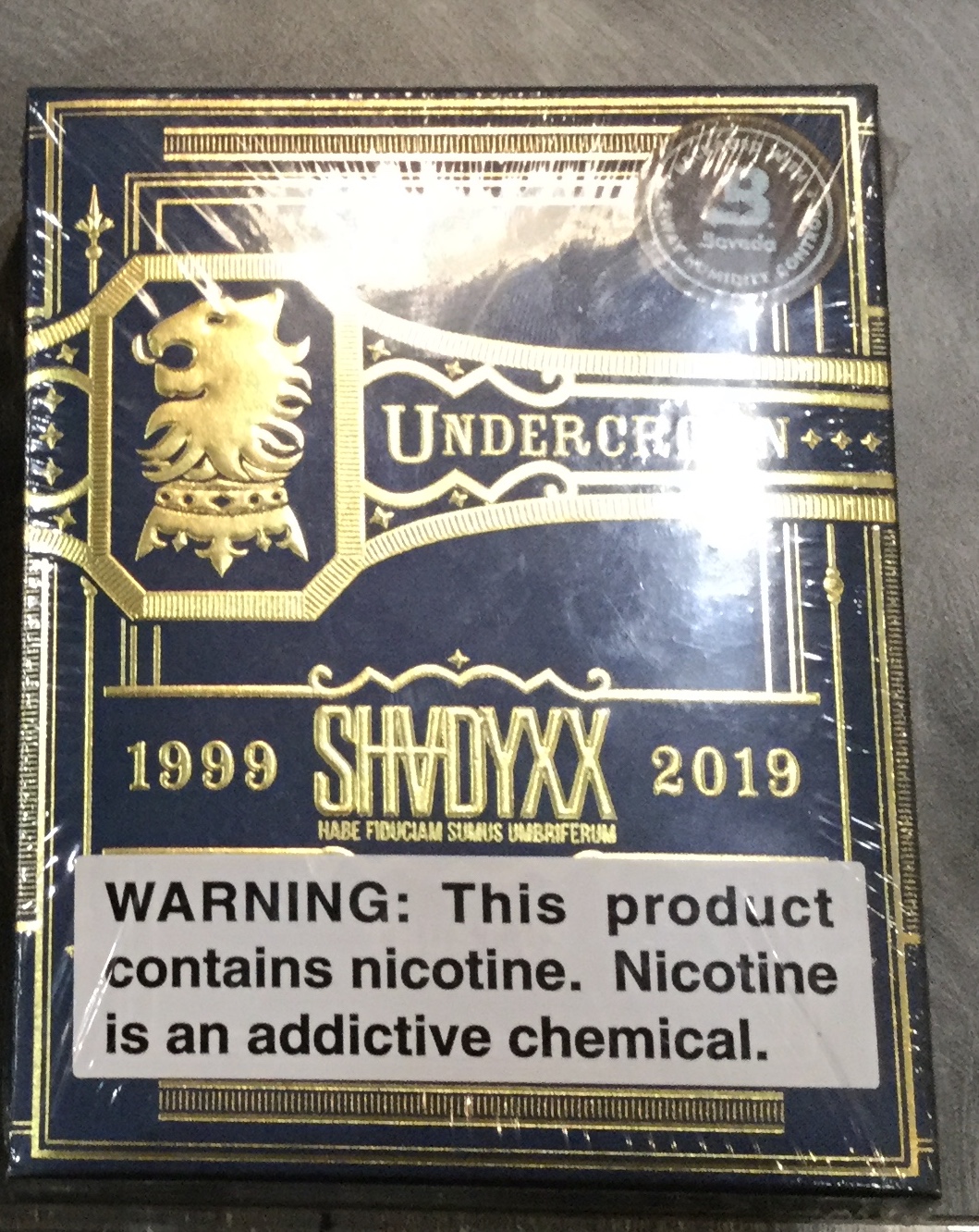 The Undercrown Shade line got a special line extension known as the Undercrown Shade Suprema. It's a 6 x 50/54 perfecto-sized offering intended to give the Undercrown Shade a bolder profile. Outside of its Flying Pig vitolas, Drew Estate is not a company that has been known to produce more traditional perfecto sizes. The new Suprema will be available in 5-count boxes.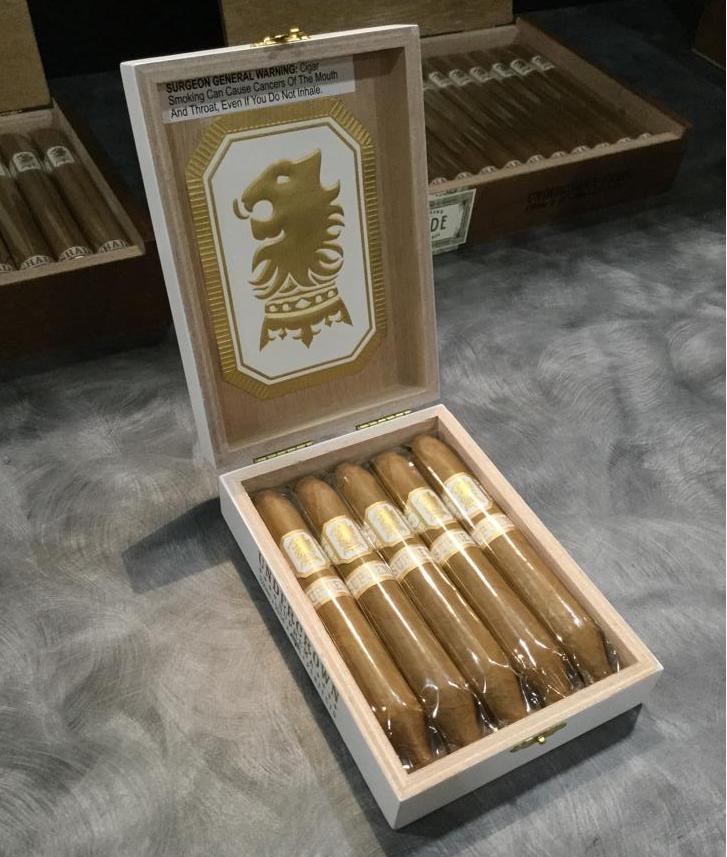 Last year, Drew Estate announced the Undercrown Dogma, a release done several years ago for Cigar Dojo which would be an ongoing production for Drew Diplomat retailers. This year, the mazos got a slight packaging upgrade.
Undercrown Maduro and Undercrown Shade also received gift sets. Each contains five Toro-sized cigars as well as a branded lighter and cutter.
Finally Undercrown Maduro, Undercrown Shade, and Undercrown Sun Grown each got 6 x 52 Toro offerings available in tubos. These are sold in 25-count units.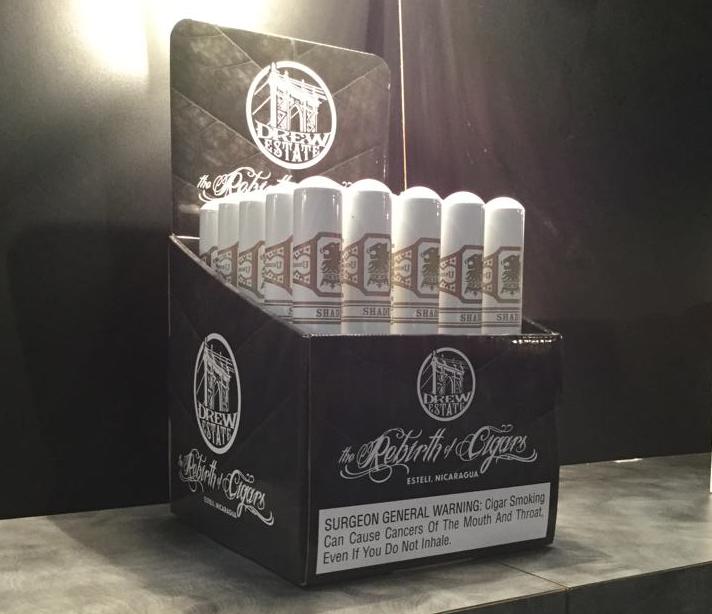 Drew Estate also is the U.S. distributor for Joya de Nicaragua products and in previous years, Joya de Nicaragua was part of the Drew Estate booth. We provided coverage of Joya de Nicaragua in a separate report.
IPCPR 2019 Product Reports
Bear Duplisea contributed content and photography to this report.
Photo Credits: Drew Estate, except where noted.