---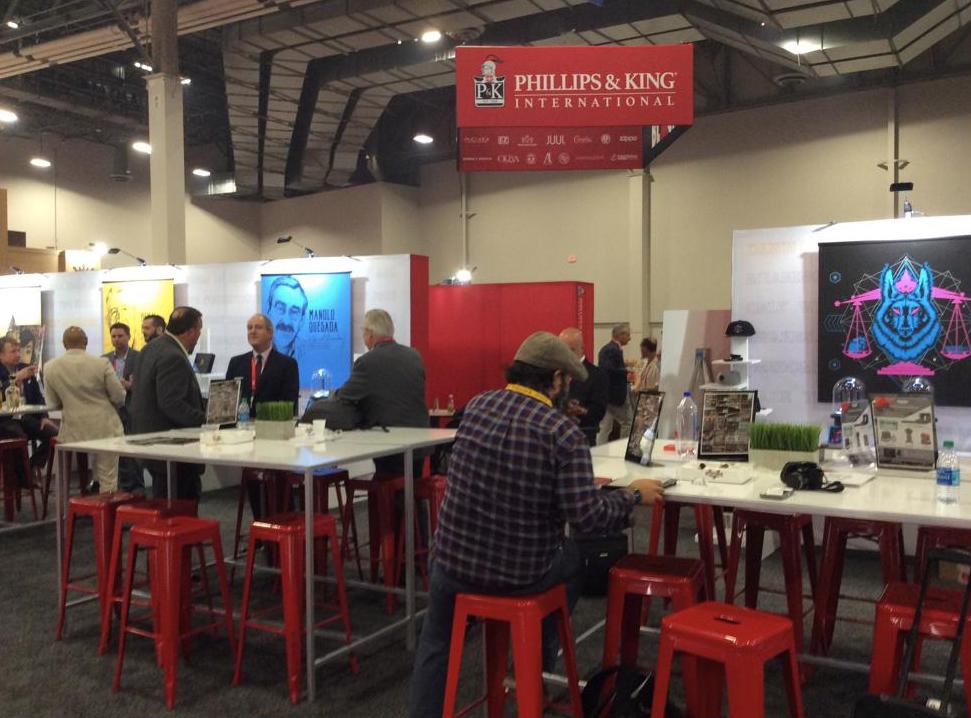 As in past IPCPR Trade Shows, Ventura Cigar Company was a part of the Phillips & King booth, both operating units under Kretek International. The story of the P & K booth was Ventura Cigar Company. It was the second trade show with Michael Giannini at the helm as Ventura Cigars' General Manager. The booth and products reflected Giannini's personality – combining elements of art and innovation.
One highlight aside from the products was some amazing art work displayed with the brands.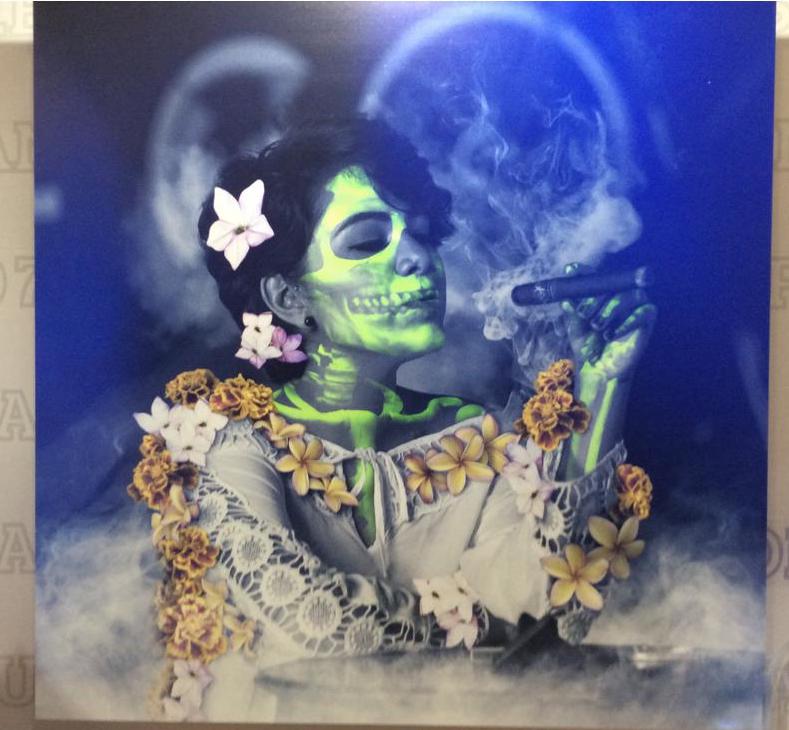 There were also unique rotating cigar displays allowing one to get a 360 degree view of the cigars. It's the first time I've seen anything like that.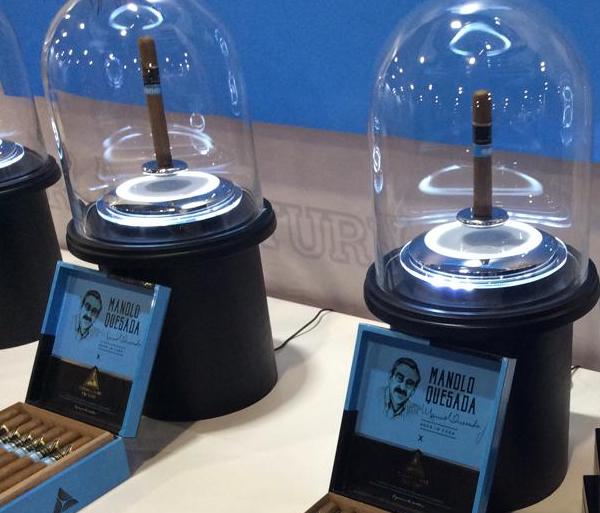 2019 saw Ventura Cigar Company introduce extensions to its Archetype and Psyko Seven brands. It also saw the long-awaited debut of the Cuban Cigar Company brand under Ventura Cigar Company. One thing that was missing were the Foundry products, a brand acquired by Ventura from General Cigar late in 2018. As Giannini told us there was so much going on for this year's trade show that Foundry would have gotten lost in the shuffle.
Another theme that was interesting was Ventura's on-going collaborations with industry legends, and showcasing the work of one of its rising stars, Indiana Ortez.
Archetype
This year saw the installment of "Chapter Three" of the Archetype Series. The first "two chapters" featured collaborations with Davidoff and Drew Estate. There was another installment released last year called the "Archetype Mini Series" which was done in conjunction with Oliva, but was technically not given a "chapter". This year saw Chapter Three released – done in collaboration with Ernesto Perez-Carrillo Jr. Giannini and Perez-Carrillo have a long history together. They came over to General Cigar together when Perez-Carrillo Jr. sold El Credito to General. A few years later after Perez-Carrillo Jr. departed General to form E.P. Carrillo, the duo collaborated for the Re+United release.  This time, the duo comes together once again for two releases of Archetype Chapter Three – Dawn of Destiny and Sacred Scales. The two releases continue the story of a Hero's journey that is a foundation for the Archetype brand.
Both were unveiled for the first time at the IPCPR Trade Show.
Dawn of Destiny utilizes Ecuadorian Tobacco over a Nicaraguan binder and filler. It's being released in three sizes – Robusto, Toro, and Gordo.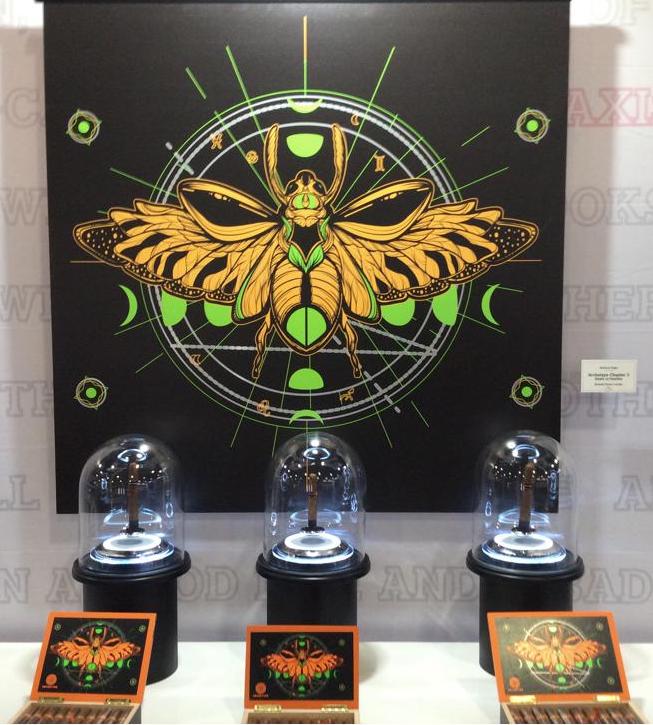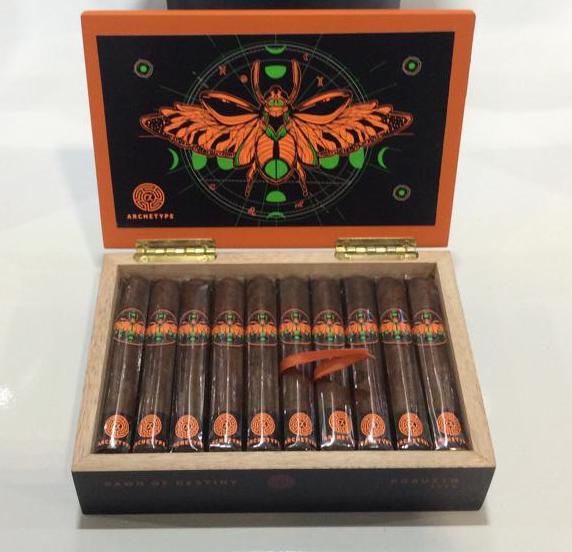 Meanwhile, Sacred Scales is a San Andres Maduro highlighted by an Ecuadorian binder and Nicaraguan fillers. These also come in Robusto, Toro, and Gordo offerings.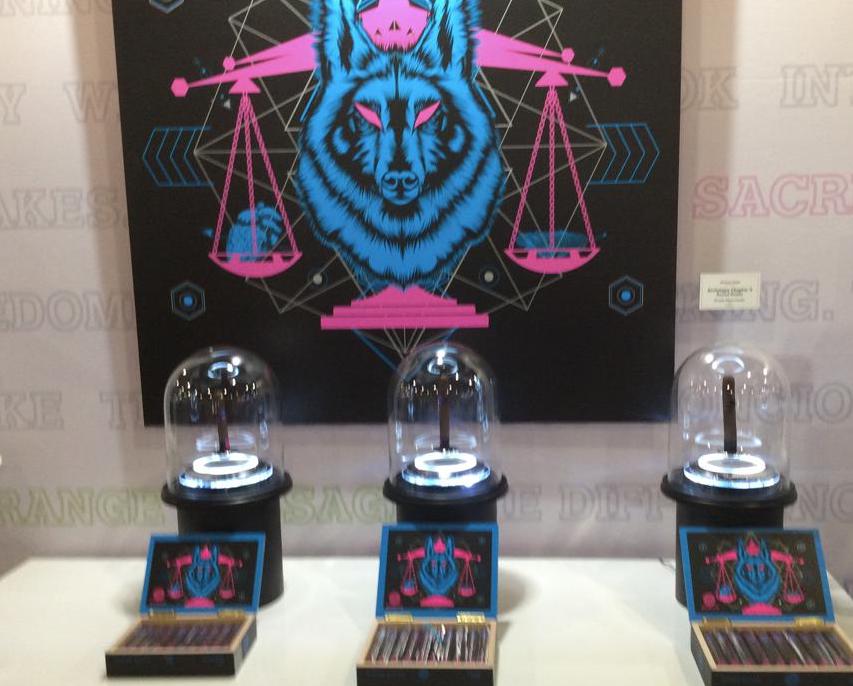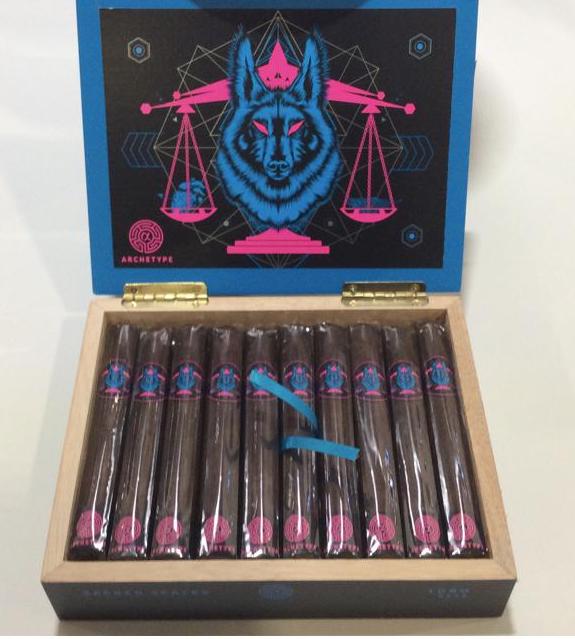 Cuban Cigar Company
Two years ago Ventura Cigar Company acquired a small company called Cuban Cigar Factory. Things had been quiet since then, but on the eve of the Trade Show, Ventura introduced two offerings under the brand. The theme of these releases is working with two Cuban legends who have had success after leaving Cuba – Benji Menendez and Manuel "Manolo" Quesada. Both cigars are produced out of the Quesada Cigars factory in the Dominican Republic.
The Benji Menendez for Cuban Cigar Factory features an Ecuadorian Connecticut wrapper over a Dominican binder and a combination of Nicaraguan and Dominican filler. Its offered in three sizes: Robusto, Toro, and Belicoso.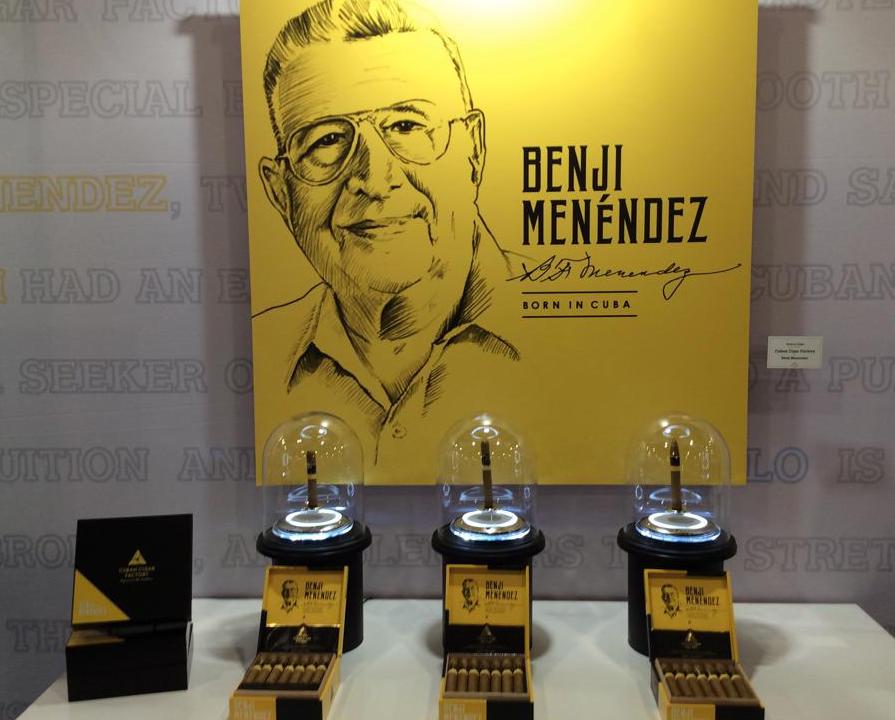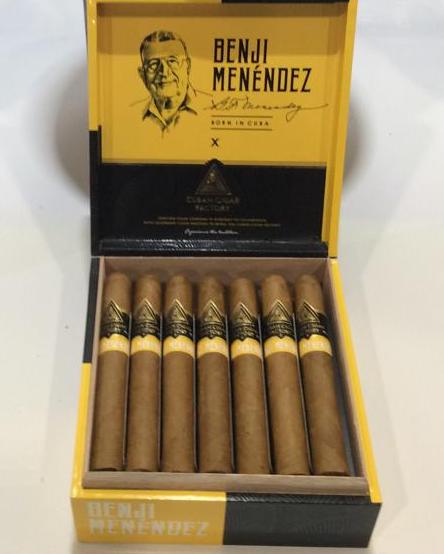 Meanwhile, the Manolo Quesada for Cuban Cigar Factory features a Habano Ecuador wrapper over an Ecuadorian binder and Dominican fillers. It is also available in Robusto, Toro, and Belicoso offerings.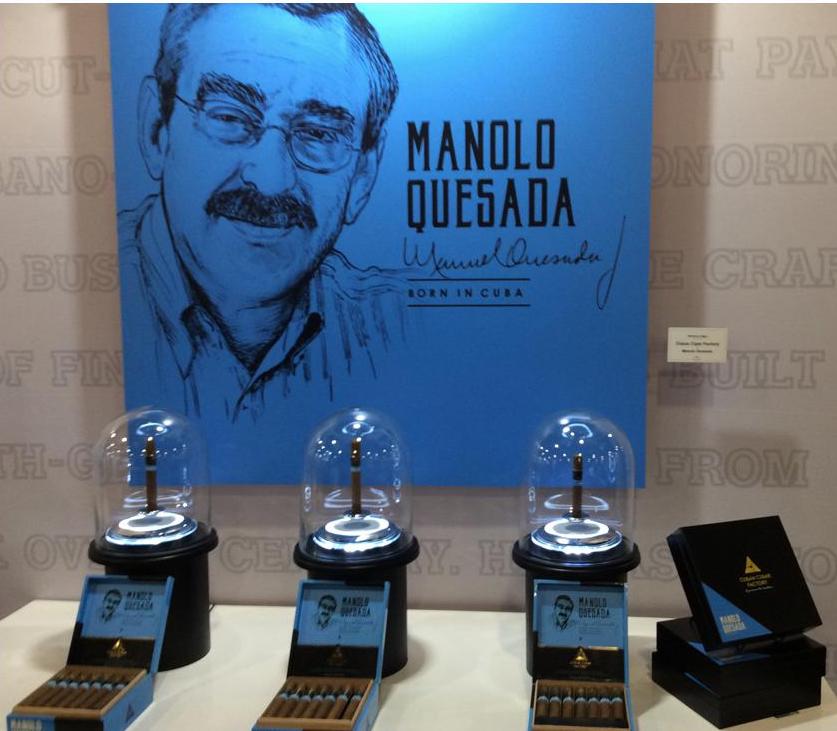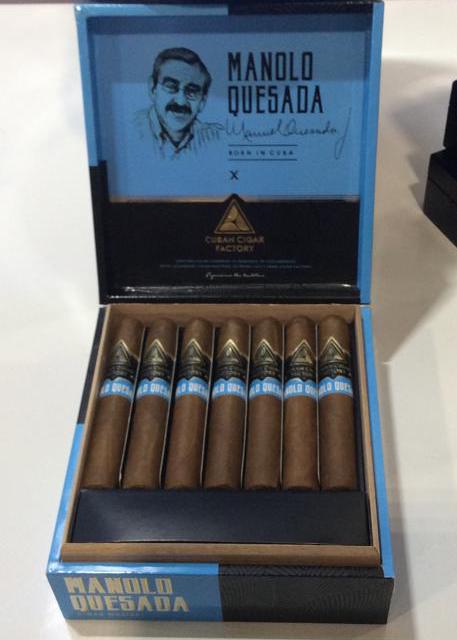 Psyko Seven
Earlier this year, Ventura announced the fourth blend in its Psyko Seven line, the Psyko Seven Nicaragua. The previous three installments were done in collaboration with Davidoff. As the name indicates Psyko Seven Nicaragua comes from Nicaragua. It's blended by Indiana Ortez, the daughter of famed Nicaraguan cigar maker Omar Ortez. The cigar is made at the Ortez factory in Nicaragua. Its Indiana's first major release for Ventura. Last year she released the limited, event-only cigar Fathers, Friends and Fire Series for Ventura.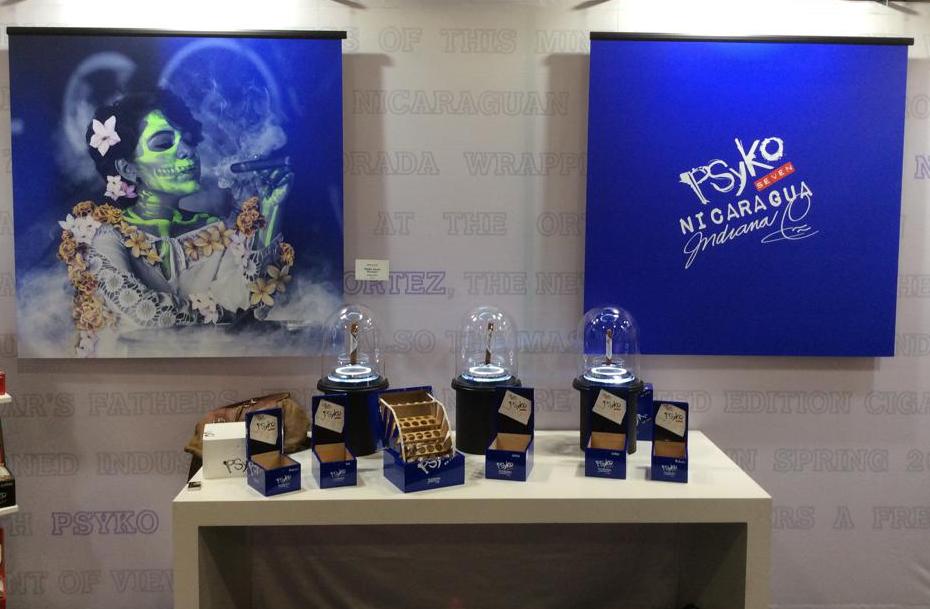 Tommy Bahama
Last year Ventura announced it would be distributing Island Lifestyle importer products. Island Lifestyle Importers is the exclusive maker of Tommy Bahama-branded cigar accessories. The company also has produced its own line of cigars, Island Lifestyle cigars.
This year the focus was definitely on the Tommy Bahama accessories. The company introduced a new line of accessories under the Tommy Bahama line known as Hula Paradise – incorporating a Hawaiian beach theme. The "Hula Paradise" collection also includes a tabletop mahogany wood humidor, quad-torch cigar lighter, a portable dual-torch cigar lighter a metal cigar cutter ($75.00), and a travel cigar humidor.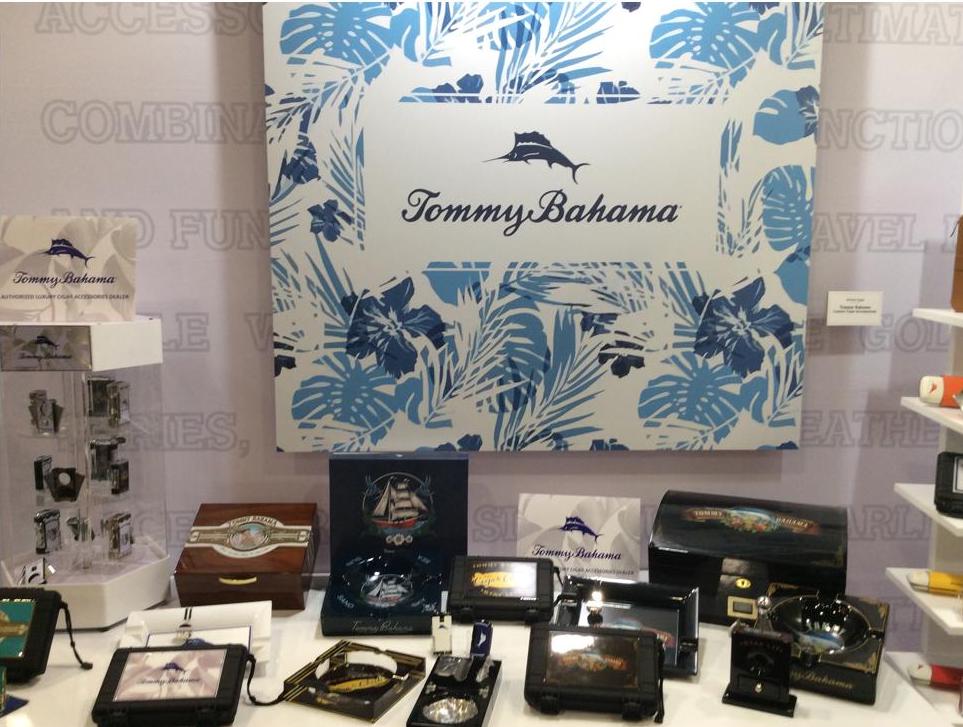 IPCPR 2019 Product Reports
Photo Credits: Cigar Coop