Plasencia Cigars has announced a three-pack sampler that will contain one of each of the three vitolas offered in the Plasencia Alma del Fuego line.
The Plasencia Alma del Fuego (which translates to "Soul of Fire") brand was introduced in 2019 and pays tribute to the island of Ometepe which is in Lake Nicaragua. Ometepe is formed by two volcanos. The rich volcanic soil creates some of the signature tobaccos the Plasencia family is known for.
The sampler contains the Alma del Fuego Candente (5 x 50), Alma del Fuego Flama (6 1/2 x 38), and the Alma del Fuego Concepcion. Concepcion happens to also be the name of the active volcano on Ometepe.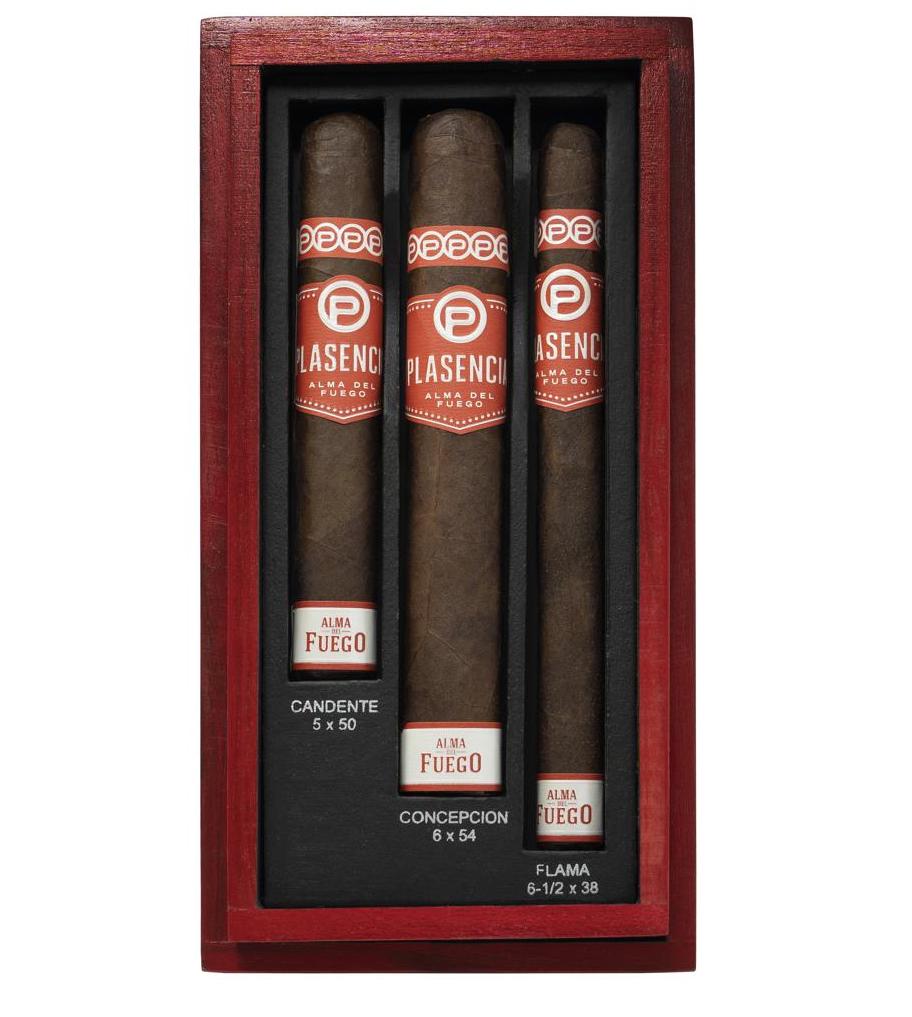 Plasencia Cigars CEO Nestor Andres Plasencia stated: "The Alma del Fuego is a project which is near and dear to our heart. Ometepe has been particularly good to us and we felt it was necessary to share its history and importance to tobacco making with the cigar smoking public. Our consumers have been very communicative with us, and it was asked of us to create a 3-pack that would be easily accessible while offering the Plasencia Alma del Fuego in all three of its expressions. Feedback from our customers and retailers is what helps us evolve and better serve them through our products and customer service. We invite the public to continue its dialogue with us."
The Candente size finished #20 on the 2020 Cigar Coop Cigar of the Year Countdown.
Pricing for the Plascencia Alma Del Fuego 3-packs is set at $49.99 MSRP.
Photo Credits: Plasencia Cigars