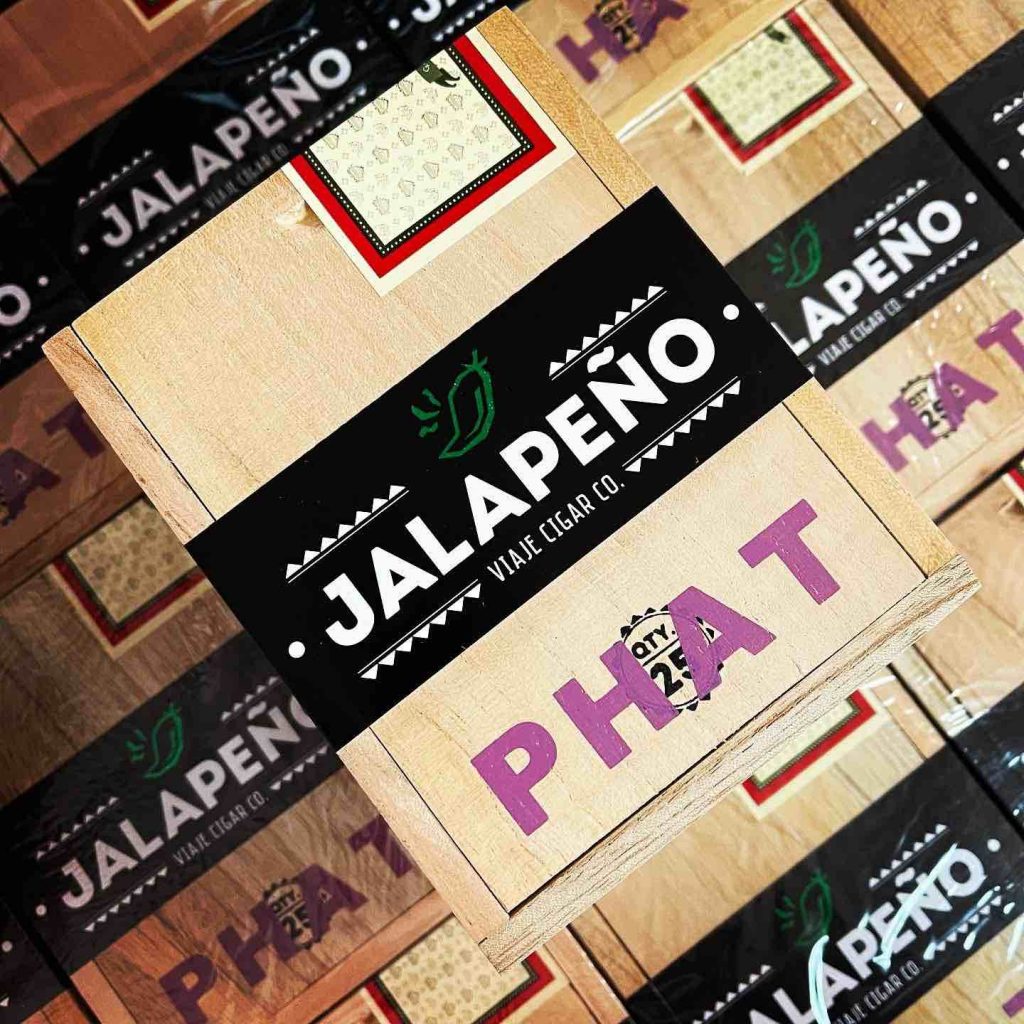 There is a new installment to Viaje's Pepper series. It's the Viaje Phat Purple Jalapeño. It pays homage to a jalapeño pepper that comes in the color purple. While most of the Pepper sizes have come in the form of a 4 7/8 x 50 figurado, the Phat size is a 5 13/16 x 55 figurado.
Like most of the installments of Viaje's pepper series, details of the blend have not been disclosed. The cigars are packaged in 25-count boxes. Again like most Viaje Cigars, the Phat Purple Jalapeño is a small batch release.
Other installments of the Viaje "Pepper" series include: Viaje Jalapeño, Viaje Ghost Pepper, Viaje GP 10.31, Viaje Carolina Reaper, Viaje Scotch Bonnet, Viaje Phat Jalapeño, and Viaje Phat Carolina Reaper.