Before we start this, it should be noted that for many years I have contended that Cigar Coop is not a blog. However we are a media site with a blog component. This series you are reading is as "bloggy" as a blog can be as we leverage that component to the fullest.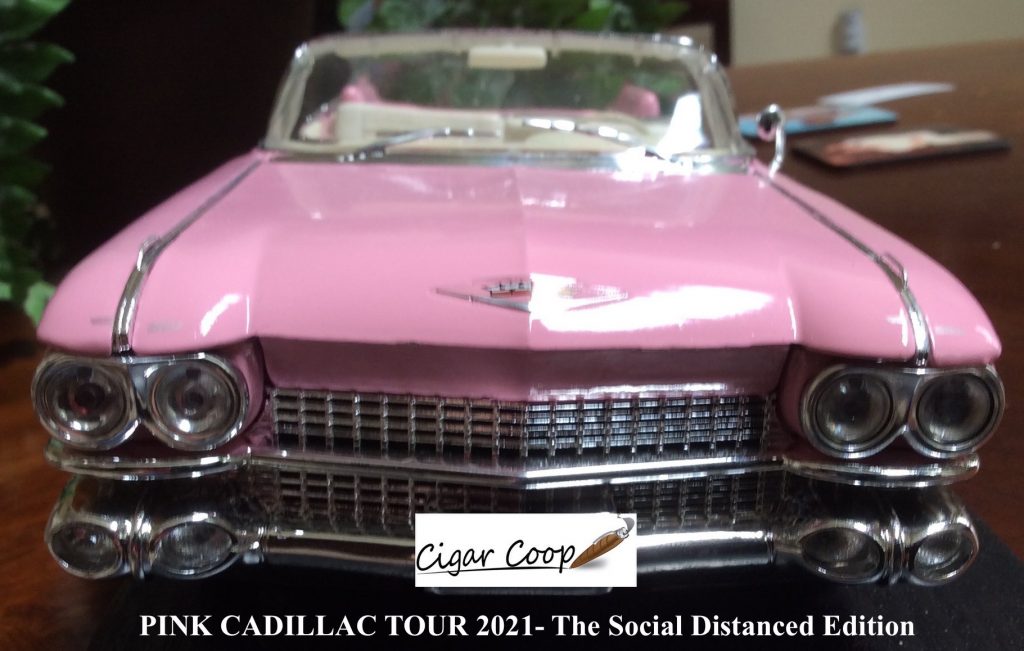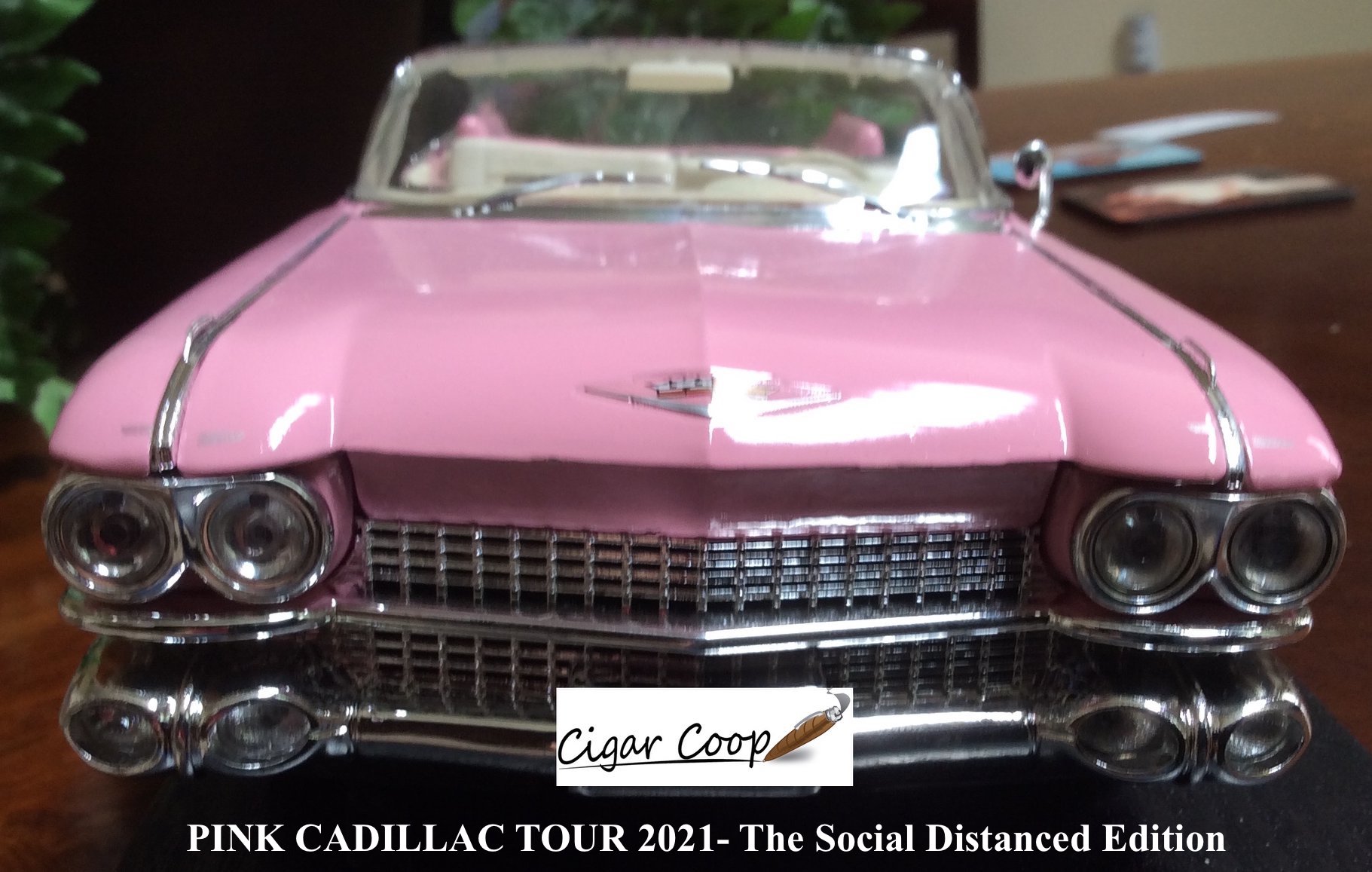 What happens when you load a car up, pack up some smokes and head to parts unknown? Welcome to the Pink Cadillac Tour 2021 – the Social Distanced Edition. This is a trip I ended up taking from just outside Charlotte, North Carolina to Flagstaff, Arizona and then back – primarily taking Interstate 40. This trip was a total of 4,000 miles. There were no stops to visit cigar bars, dine-in restaurants, cigar lounges, bars, or friends as I was practicing as much social distancing as possible. There also wasn't actually a Pink Cadillac used for the trip. In this installment, I drive from the Texas Panhandle region to Tucumcari, New Mexico.
This leg of the journey begins where we left off in Part 6, at the Rest Top in Alanreed, Texas (Was of Amarilo). We continue on I-40 through Amarillo and continue into New Mexico where Tucumcari became the final resting place for the evening. A lot of ground was covered since we left our last overnight point in Roland, Oklahoma in Part 5.
I was planning on a stop in Amarillo, Texas, but the winds I discussed in the last installment were still whipping. These were winds in the 30 to 40 mph range. I decided to continue onwards to my final destination for the evening – Tucumcari, New Mexico. I planned to hit Amarillo on the return trip.
While it seemed like a long day, crossing the border from Texas to New Mexico, moved me into the Mountain Time Zone "gaining" another hour.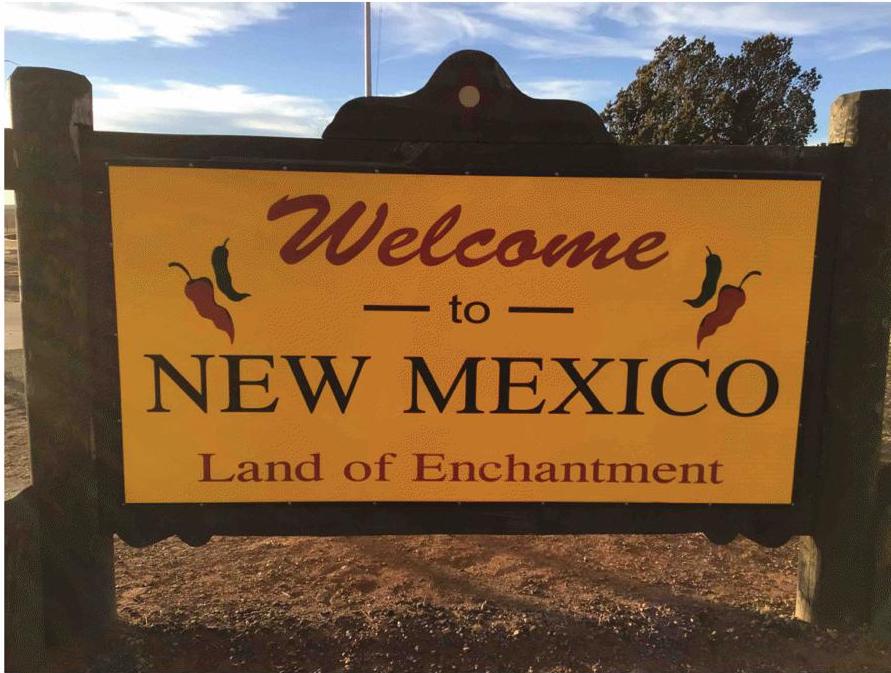 Tucumcari is one of my favorite stops on the Pink Cadillac Tour. It is a throwback to 1960s Americana. There is a charm reflected in artwork along Route 66.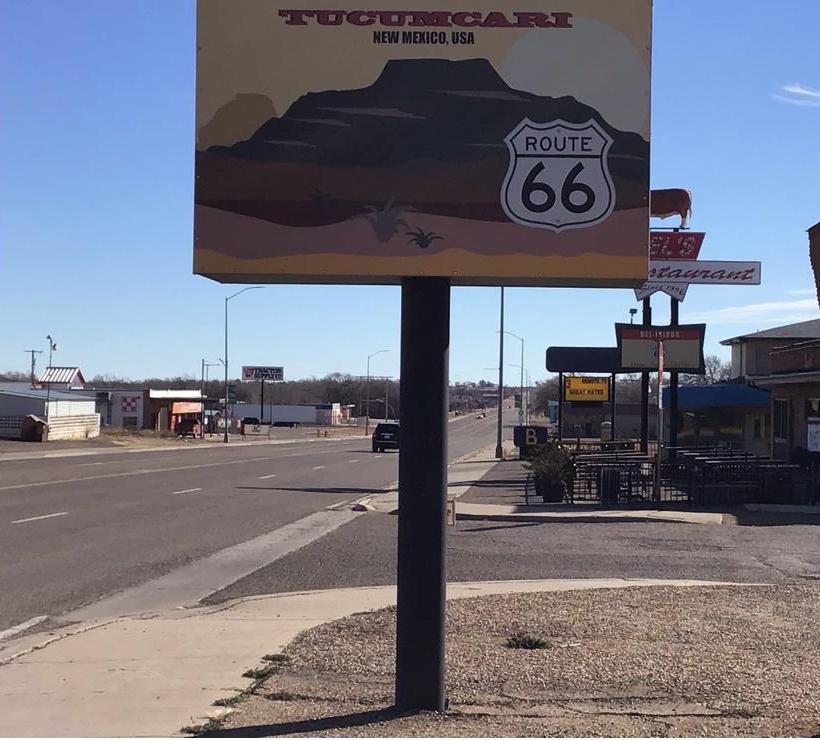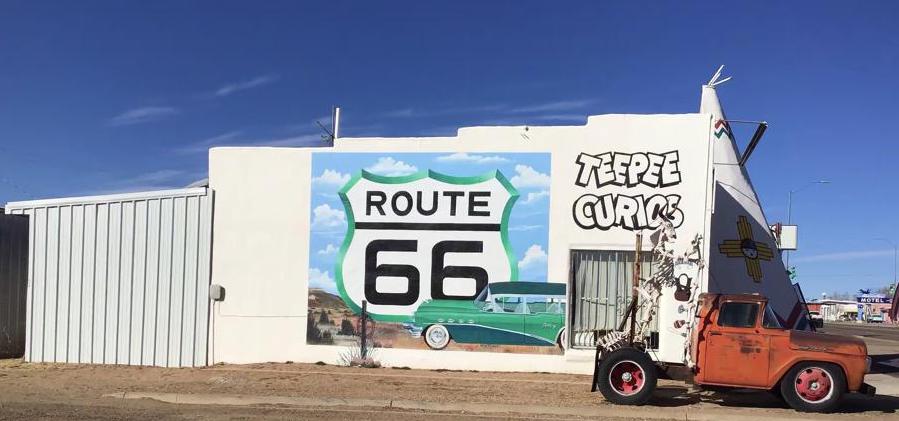 The 1960s motels give me a sense of nostalgia. Unfortunately, there were two reasons why I didn't stay in them: 1) Most of them are non-smoking; 2) Most of them don't have the best wi-fi and I was going to need high bandwidth to do Prime Time Special Edition 94 that evening. I usually enjoy smoking outside these motels and might have been willing to forgo a smoking room, but given the heavy winds, that wasn't going to work. I ended up getting a chain hotel that allowed smoking in the room.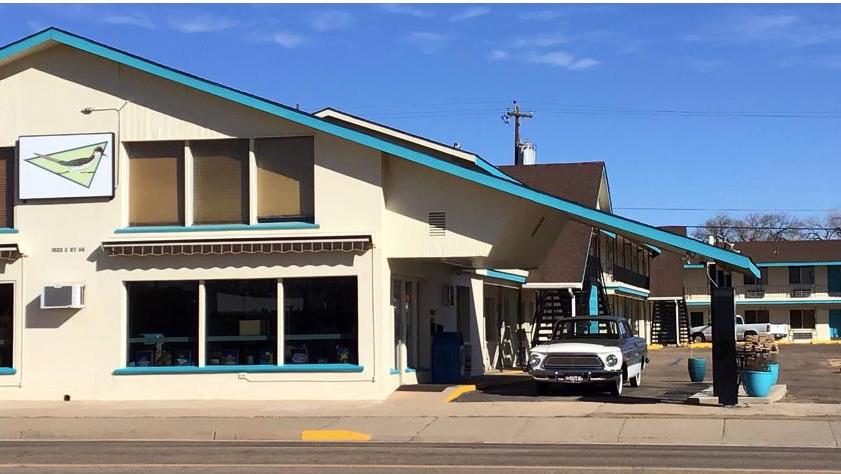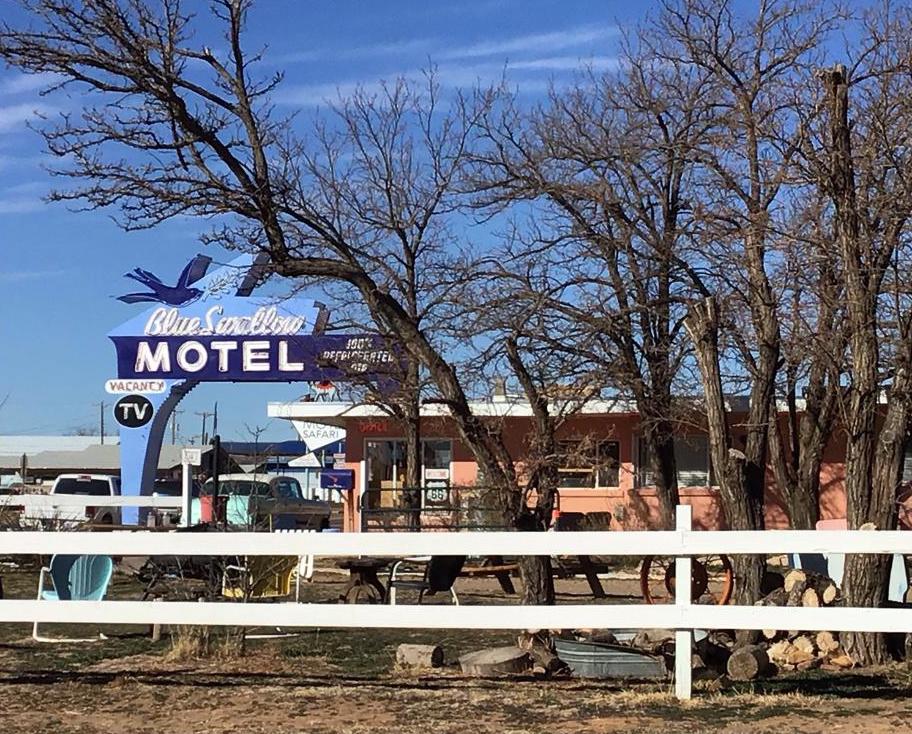 I noticed several abandoned motels and some other businesses along Highway 66 in Tucumcari. I think some of these were vacant last time, but there seemed an uptick in the number of abandoned businesses.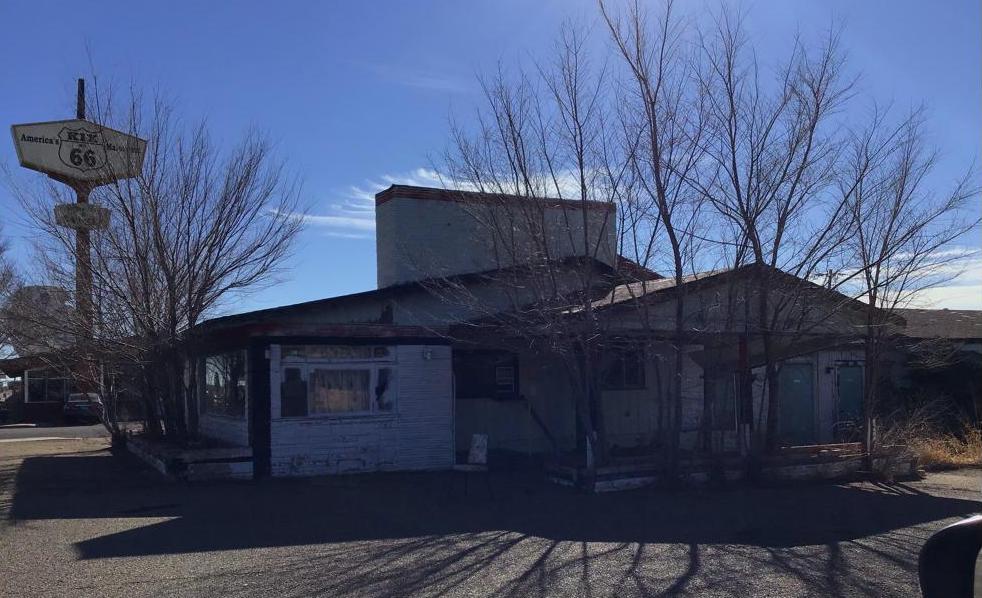 No burgers tonight. It was Chinese food and one of my favorite Chinese restaurants anywhere. This place reminded me of the Chinese restaurants I used to go to as a kid.  They have an excellent wonton soup and House Special Lo Mein.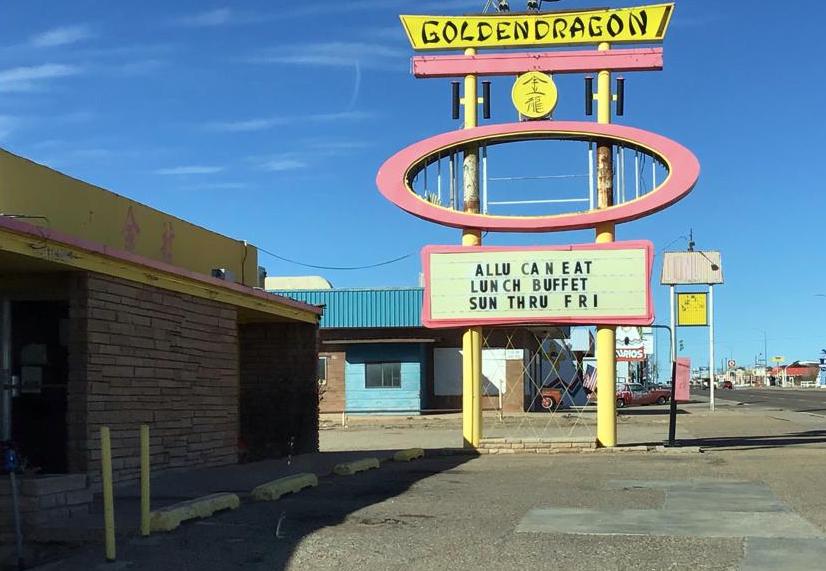 The night wound up with Prime Time Special Edition 94. We added another state where our Prime Time Shows have originated from with the State of New Mexico (thus Tucumcari New Mexico is the "undisclosed location") Our show was "The Candela Show."  I did not have a candela cigar to smoke, but I was able to enjoy a Montecristo White Series Toro.
The following morning I recorded a video from Tucumcari before departing. (Due to age restrictions, you may have to click on WATCH ON YOUTUBE below):
Below is Prime Time Special Edition 94. (Again, due to age restrictions, you may have to click on WATCH ON YOUTUBE):
Other Installments
Image/Video Credits: Cigar Coop, except where noted