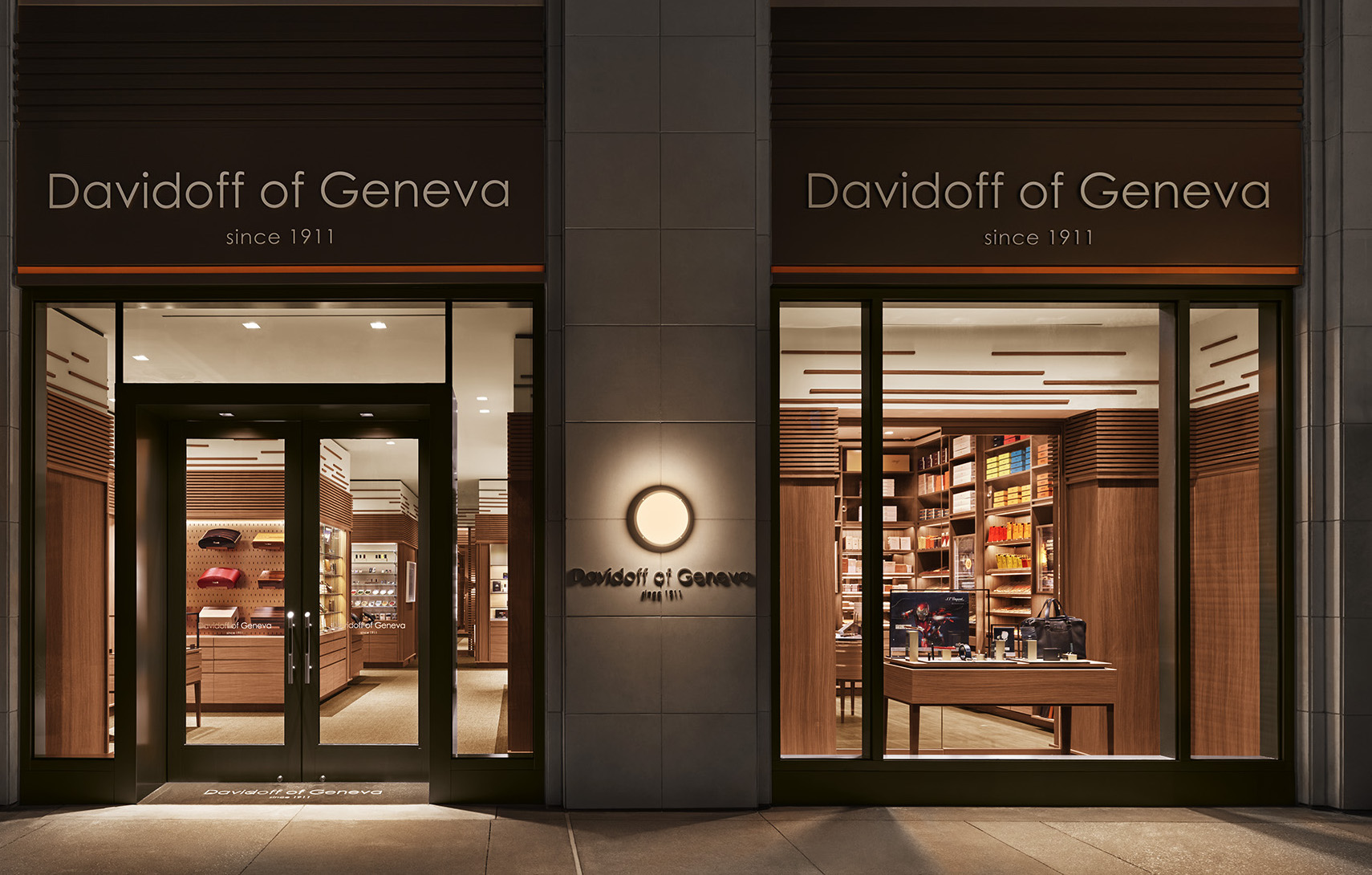 Davidoff had made a decision in 2020 to withdraw from exhibiting at the Premium Cigar Association (PCA) Trade Show, so there were no plans for the company to be at PCA 2021. The company did participate earlier this year at Tobacco Plus Expo (TPE) 2021.  If you had been following Davidoff for the past few years, the company had slowed down from the copious amount of new releases it had seen during the mid-2010s. Much of the focus had been on bringing back limited releases for a limited run. 2021 was a little different. The company had several new releases across each of its brands – both limited and regular production.
Davidoff
If you are a fan of the core Davidoff brand, there are a couple of new limited edition offerings introduced this summer. Getting ready to ship is the Davidoff Chefs Edition 2021, the third blend in its Chefs Edition Series. For this project, a group of leading chefs collaborated with Davidoff's blending team to produce a cigar.  These chefs include:
Norbert Niederkofler (co-owner Food Space & Restaurant AlpiNN, Italy)
Juan Amador (Amador Restaurant, Vienna)
Masa Takayama (Masa, New York City)
Jorge Vallejo (Quintonil, Mexico City)
The blend for the Davidoff Chefs Edition features a Hybrid 238 wrapper from Ecuador over a San Andres Mexican binder and Dominican fillers. The cigar comes in one size – a 48 x 7 Churchill. The cigars are presented in unique ten-count packaging. The ceramic base can be used as an ashtray while the wooden lid can be used as a serving tray for spirit glasses and cigar accessories. A total of 9,700 of these ten-count units were produced.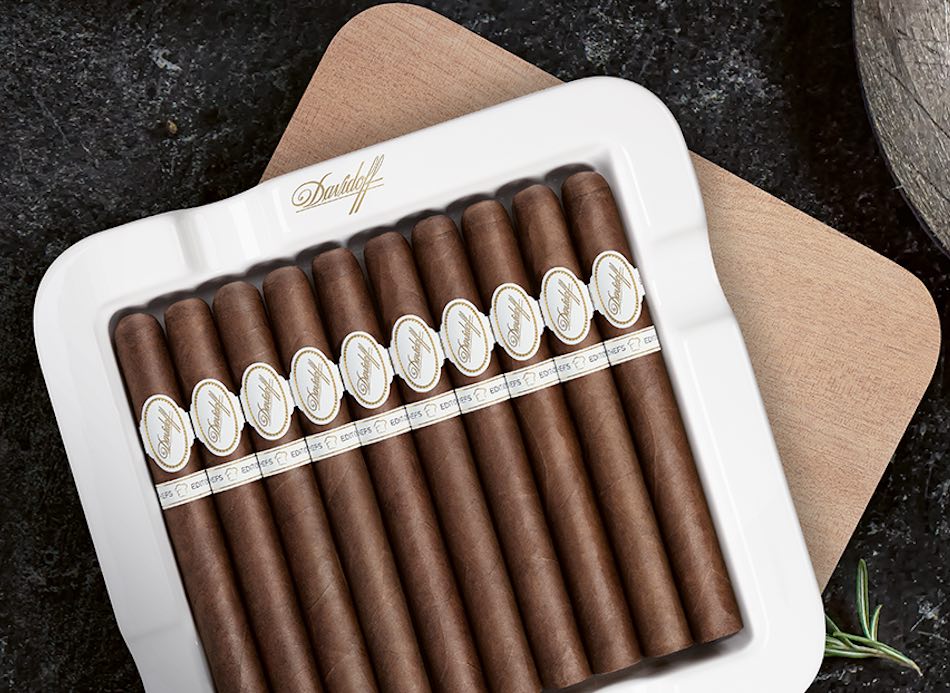 The Davidoff Dominicana is a limited production line introduced this past May. As the name indicates the blend of the Davidoff Dominicana is a Dominican forward blend. It consists of a Dominican Hybrid 257 wrapper over an Ecuadorian Hybrid 151 binder, and an all-Dominican filler. The cigars all use vintage tobaccos from 2014 and each cigar once rolled was aged for 12 months. The Davidoff Dominicana is offered in three sizes: Toro, Robusto, and Short Robusto. All cigars are available in wooden ten-count boxes.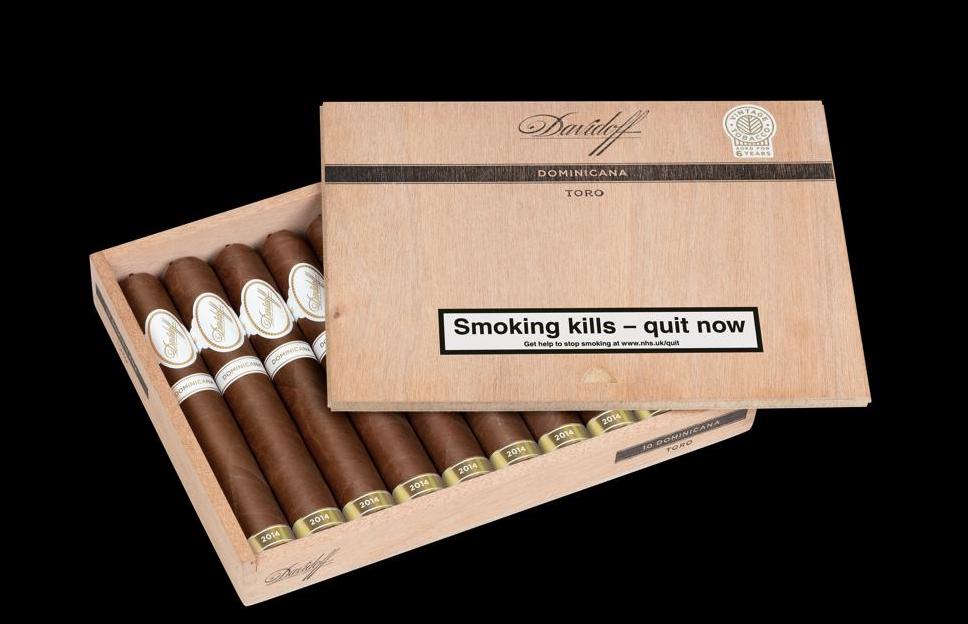 Each year Davidoff releases a series of cigars exclusive to its retail and distribution partners. These include both store exclusive, duty-free and regional releases. The series was created and custom blended in collaboration between Davidoff and top retail and distribution partners worldwide. It's known as the Davidoff Exclusive Series and for 2021 there were a total of 17 releases. All of the blends come in a Toro format and are packaged ten cigars per box. The boxes are white with gold foil designs. Each box has a design meant to identify with the geographic region, country, or store associated with the release. Each cigar includes a secondary ring customized to the region or store.
Davidoff Exclusive Davidoff of Geneva 110th Anniversary
Davidoff Exclusive Davidoff of Geneva Germany 5th anniversary
Davidoff Exclusive Davidoff of Geneva Austria 10th anniversary
Davidoff Exclusive Liverpool
Davidoff Exclusive Zigarren Dürr
Davidoff Exclusive Palmyra
Davidoff Exclusive Brooklyn
Davidoff Exclusive Blend Bar
Davidoff Exclusive New York
Davidoff Exclusive Lieb Mexico
Davidoff Exclusive Cigars of Habanos
Davidoff Exclusive Croatia
Davidoff Exclusive GTR Japan (Duty-free)
Davidoff Exclusive GTR Korea (Duty-free)
Davidoff Exclusive GTR Istanbul (Duty-free)
Davidoff Exclusive GTR Zürich(Duty-free)
Davidoff Exclusive GTR Paris(Duty-free)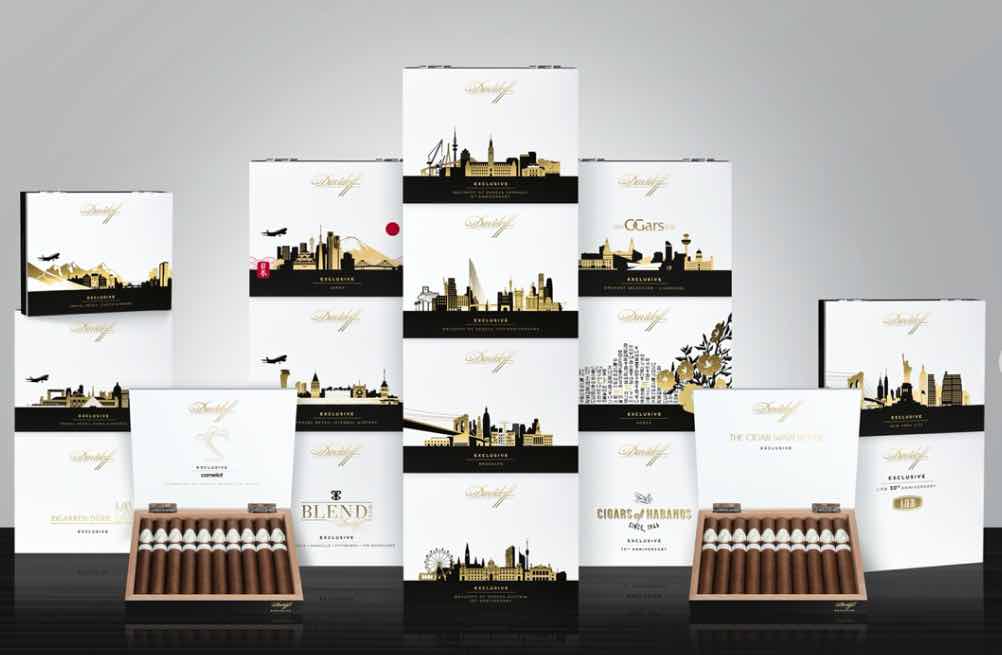 While not part of the Exclusive Series, Davidoff did produce a special release for JR Cigar as a part of its 50th Anniversary series. The Davidoff JR 50th features an Ecuadorian wrapper over a Mexican San Andres Negro binder and a combination of Nicaraguan and Dominican fillers. Production comes from Cigars Davidoff in the Dominican Republic. The cigar is available in one size – a 52 x 6 Toro. It will be packaged in ten-count bundle packs with a total production of 350 packs.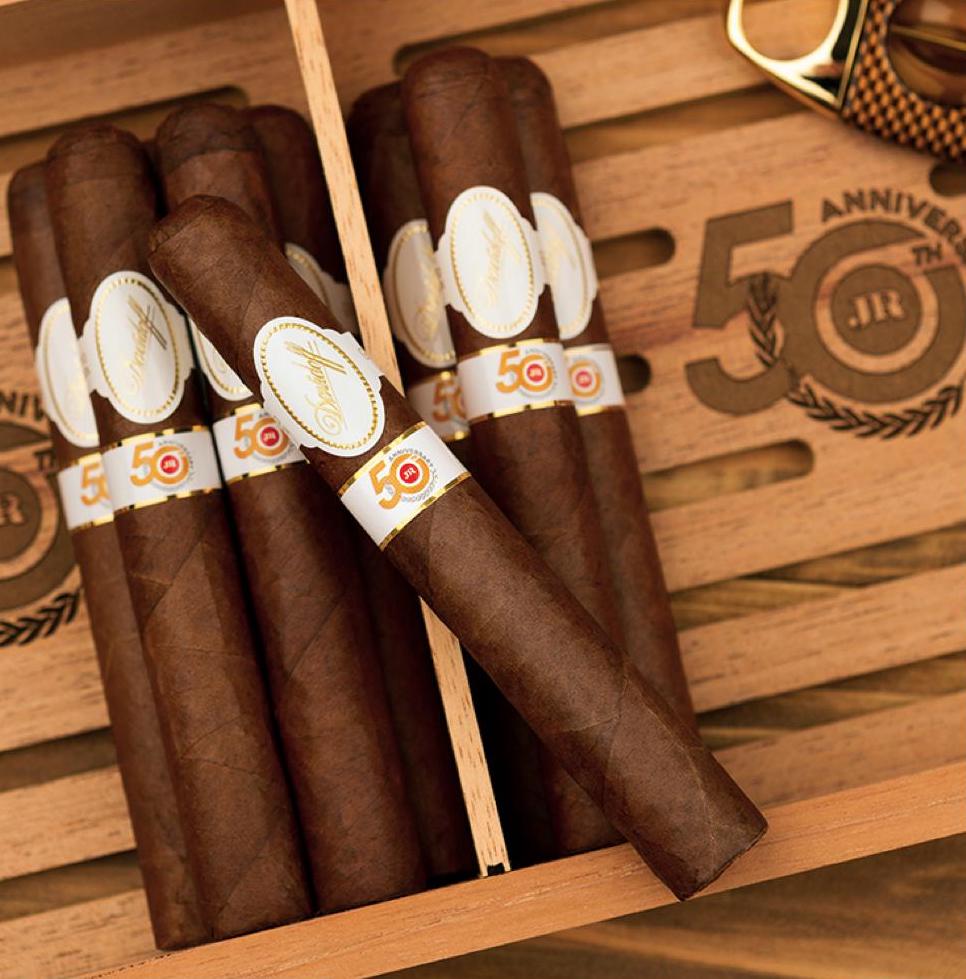 AVO
The AVO brand has an all-new release under its AVO Syncro line known as AVO Syncro Caribe. It's the first new AVO Syncro since 2017's AVO Syncro South America Ritmo. As the name indicates,  AVO Syncro Caribe focuses on a Caribbean them. It also showcases a blending process Davidoff is calling "Natural Distribution." This is when the proportions of the tobaccos on any given plant is perfectly matched in the blending process. In other words, the ratios of tobaccos from each priming are matched in the blend in all vitolas. In keeping to the Caribbean theme, the AVO Syncro Caribe features a Dominican wrapper. The cigar also utilizes an Ecuadorian binder along with Dominican and Nicaragua fillers. The cigars are available in three sizes: Robusto (5 x 50), Toro (6 x 52), and Special Toro (6 x 60). Each is presented in 20-count boxes.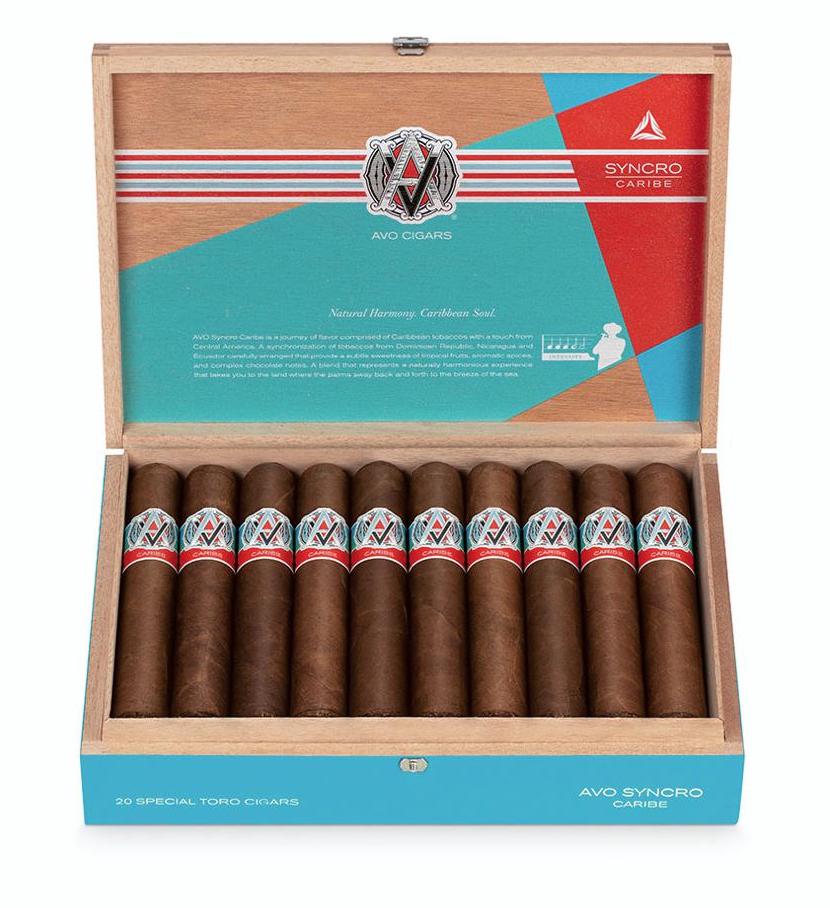 Camacho
Camacho introduced its Camacho Factory Unleashed cigar. This is a cigar that pays homage to the brand's factory located in Honduras. Camacho Factory Unleashed features a Corojo wrapper, but what's different about this Camacho is that the wrapper is grown in Ecuador. The remainder of the blend consists of a Honduran binder, and fillers from Honduras, Nicaragua, and the Dominican Republic. Production is handled at the "Camacho Factory" officially called Diadema Cigars de Honduras SA. The cigar is available in one size – a 6 x50 Toro with a "shaggy" foot. Camacho Factory Unleashed will be packaged in 100-count rustic wood crates. One thousand crates will be made available for retail partners. Meanwhile, an additional 2,500 paper-wrapped bundles of ten cigars will be reserved for E-Commerce.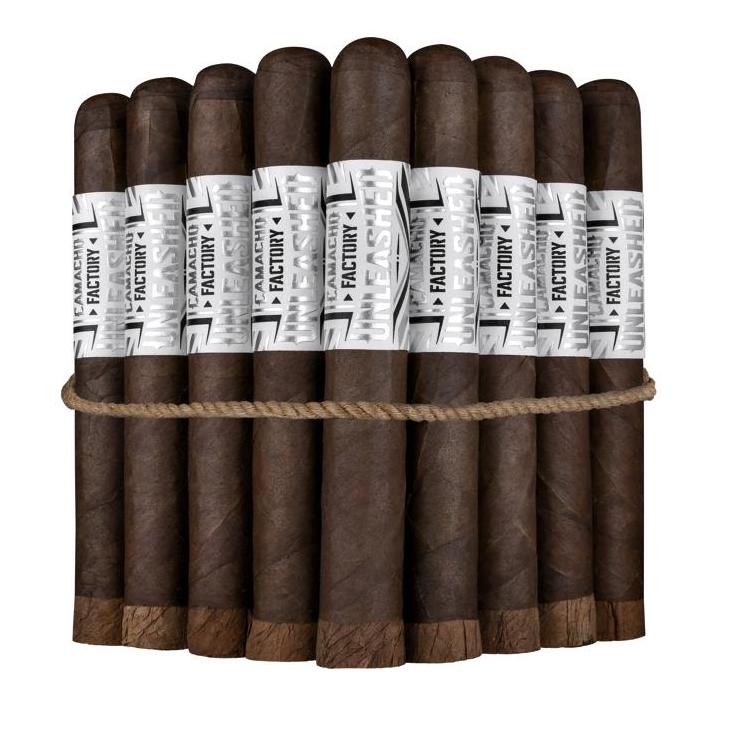 As the brand has done each year since 2002, Camacho has released its annual Camacho Liberty edition. The series typically has released a new blend each year in a single size packaged in a coffin. For the most part, the release of the Camacho Liberty has been tied to the annual Independence Day celebrations. The lion's share of these releases have been in Camacho's iconic 11/18 Figurado, but the Camacho Liberty 2021 features a 7 x 48 Churchill format packaged in a coffin. The blend features an Ecuadorian wrapper over a Nicaraguan binder and fillers from the Dominican Republic and Honduras. Production of the Camacho Liberty 2021 is limited to 2,550 20-count boxes.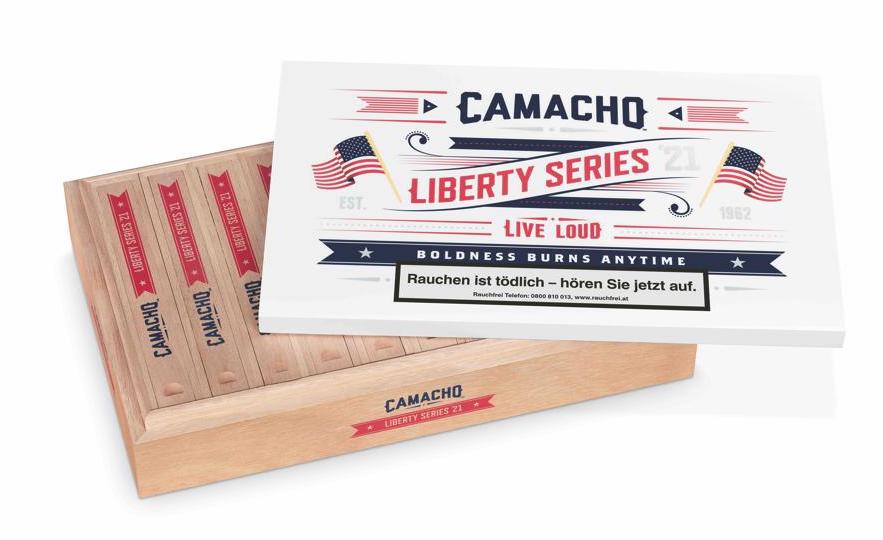 Zino
For the first time in more than a decade, there is a new regular production Zino release with the Zino Nicaragua. This marks a major change for the Zino brand – which for many years has been positioned as a contemporary ultra-premium brand. Zino Nicaragua has been designed to be a more affordable regular production cigar. It features radically different packaging. One constant with Zino is that it usually features some of the more unique blends in the Davidoff portfolio. The cigar features an Ecuadorian wrapper over a Nicaraguan binder and fillers from Honduras, Nicaragua, and the Dominican Republic. The cigars are available in three sizes: Short Torpedo (52 x 4), Robusto (54 x 5), and Toro (50 x 6). Each size is packaged in 25-count cabinet boxes which will be positioned at premium cigar outlets as well as four-count fresh packs which will also be available at convenience outlets.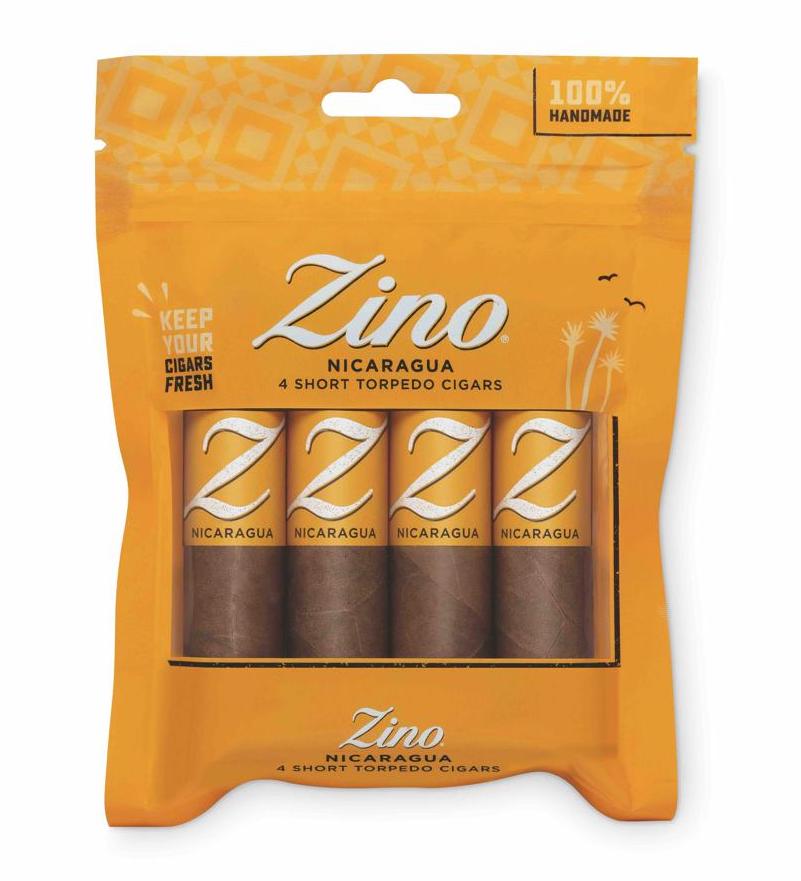 Product Reports
Photo Credits: Davidoff of Geneva