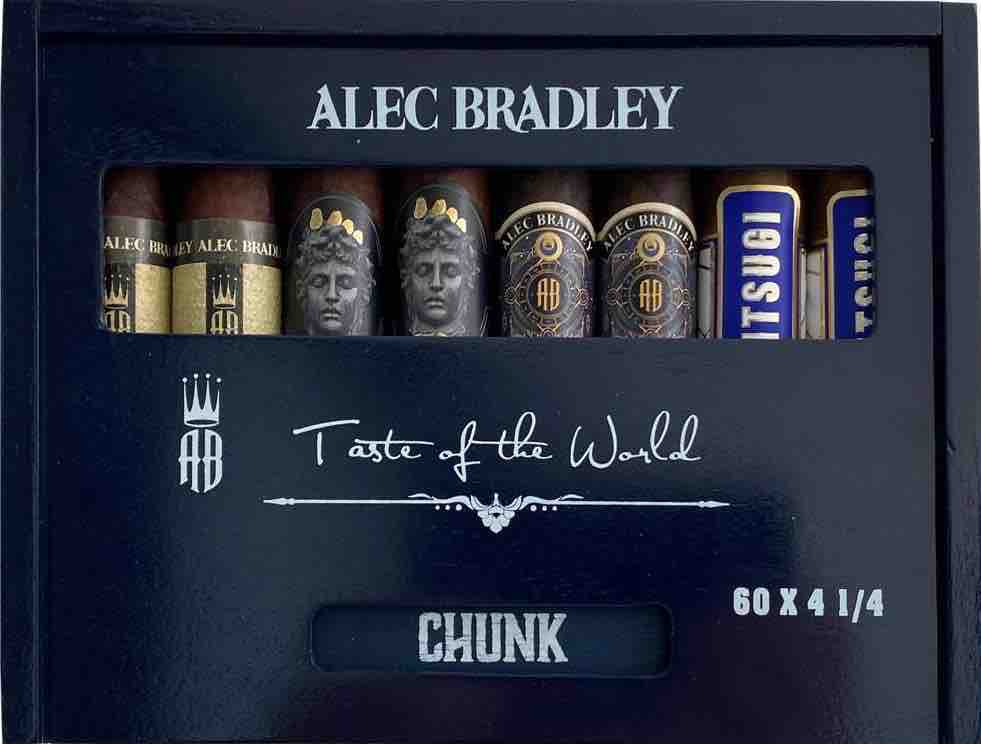 Alec Bradley has announced a new sampler called "Taste of the World." The sampler features eight cigars in the company's "Chunk" size – a short, thick 4 1/4 x 60 vitola. Each sampler contains four blends and two cigars for each blend. The cigars are expected to ship in late May and be available in time for Father's Day 2022.
Each sampler contains two each of the following cigars
Kintsugi Chunk
Gatekeeper Chunk
Black Market Chunk
Magic Toast Chunk
The Kintsugi and Gatekeeper Chunk releases are exclusive to the sampler. The Black Market Chunk was previously a Canadian market exclusive. The Magic Toast Chunk was first released in 2019.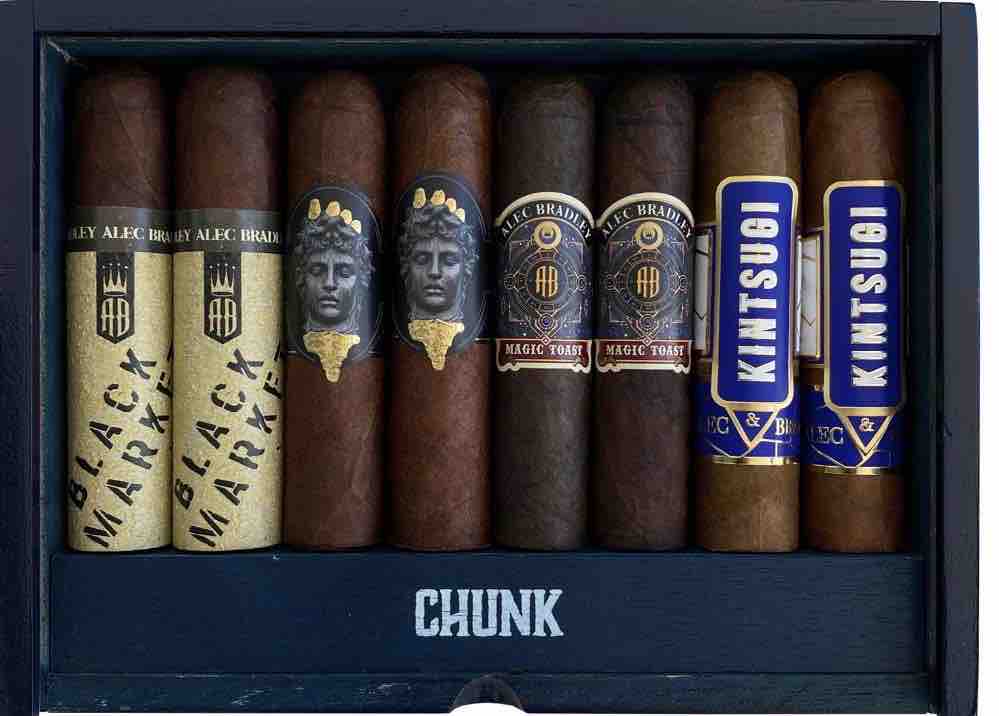 The Taste of the World Chunk sampler was spearheaded by second-generation cigarmakers Alec and Bradley Rubin who secretly created the Chunk sampler as a gift for their father, Alec Bradley founder, Alan Rubin. They decided to pair two lines from their portfolio with two lines from their father's portfolio.
"The Chunk's size and shape arguably make it the 'dad bod' of cigars," second generation cigarmakers, Alec and Bradley Rubin noted in a joint statement. "The sampler was a huge hit with our dad, so we decided to produce them for other families to experience the same joy we did."
"As a dad, I couldn't be prouder of what Alec and Bradley have achieved," Alan said. "I was elated when they presented me with the Chunk sampler, and I'm honored that we can share these eight special cigar moments with other families."
A total of 2,000 Taste of the World Chunk samplers are being made to the company's appointed tobacconists for pre-sale now with delivery planned for the end of the May. Pricing for the sampler is $74.95 MSRP.  The Taste of the World Chunk samplers are exclusive to the U.S. market. Alec Bradley says that no blend or factory changes have been made in the production of the Chunk iterations enclosed in the samplers.