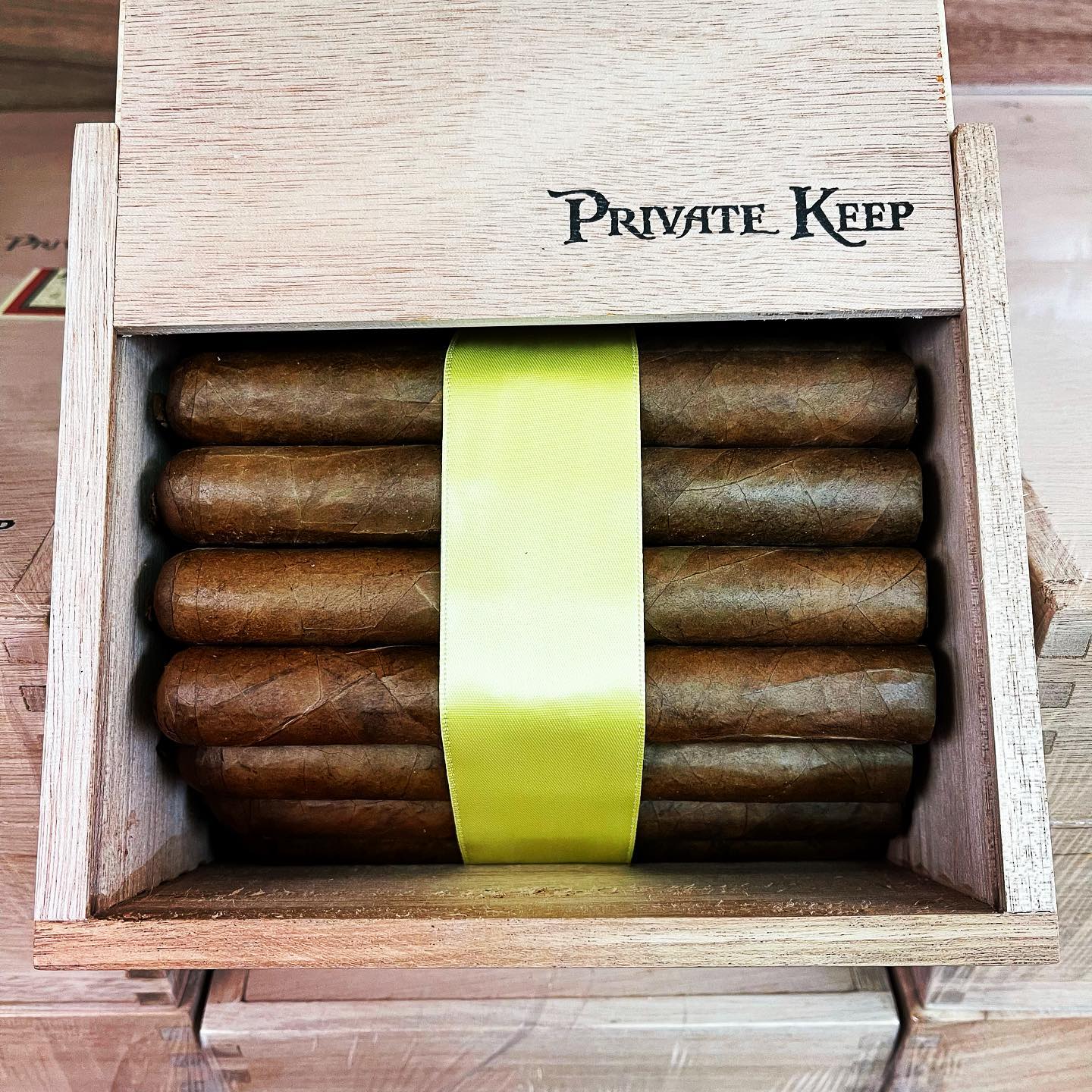 After a one-year hiatus, the Viaje Private Keep line returns. The 2022 release marks the fourth installment of the series and is being dubbed the Viaje Private Keep Lemon
Private Keep made its debut at the 2018 IPCPR Trade Show. The Private Keep line is a vehicle for Viaje to introduce many of the blends company President Andre Farkas has worked on, but for one reason or another did not get released. Several of these blends ended up as private smokes for him.
Each of the Private Keep releases gets the name from the ribbon the cigars are packaged in – which for 2022 is lemon colored. Previous releases include:
As with previous Private keep releases, the blend and origin of Private Keep Lemon have not been disclosed. The cigar is a 6 x 52 Toro that comes in a 37-count cabinet box where the cigars are packaged as a bundle.
Photo Credit: Viaje Cigar Company