" I found the flavors quite enjoyable. Add in a nice balanced profile, a low maintenance draw, and just the right amount of complexity and you have a winner."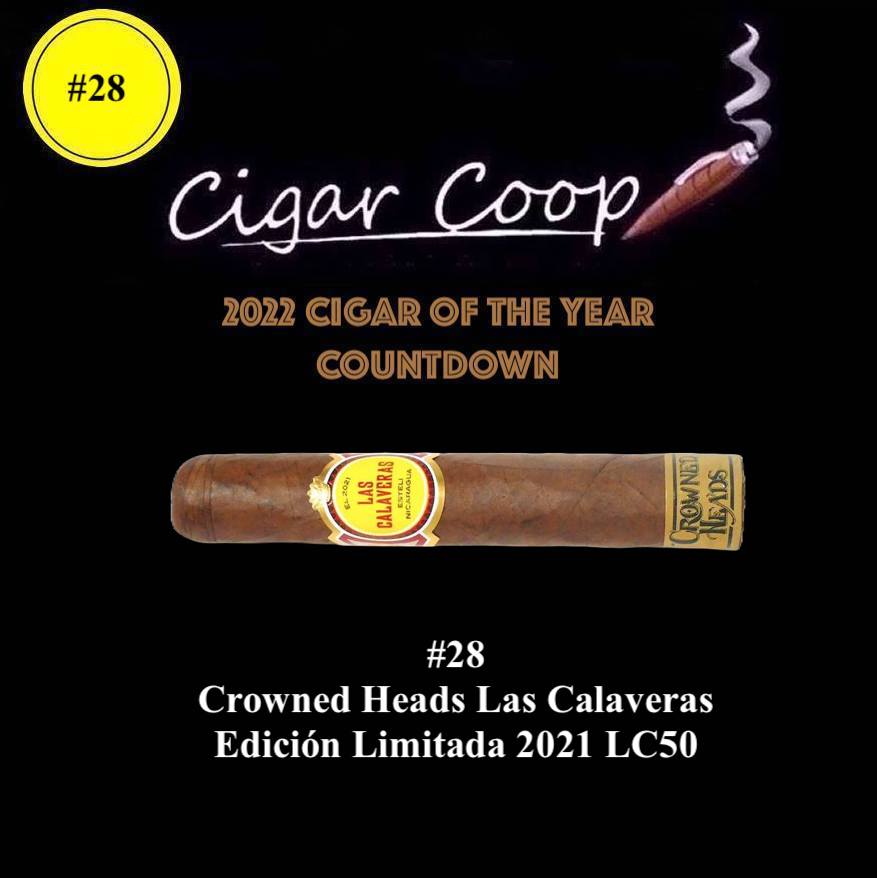 Wrapper: Ecuadorian Sumatra Oscuro
Binder: Nicaraguan
Filler: Nicaraguan
Country of Origin: Nicaragua
Factory: My Father Cigars S.A.
LC50: 5 x 50
Price: $10.95
Sponsor: No
Samples Provided for Initial Review: No
Review: Crowned Heads Las Calaveras Edición Limitada 2021 LC50 (6/13/22)
Appearances on Countdown (By Year/Company): 4 (2018, 2019, 2021, 2022)
Coming in at #28 is the Crowned Heads Las Calaveras Edición Limitada 2021 LC50. The name "Las Calaveras" translates to "The Skulls" and it's a line that pays homage to those who have passed away over the past year. As opposed to being a mournful symbol, it is intended to be a celebration of those lives and a remembrance of those who are no longer with us. In the past, the band of the Las Calaveras was transcribed with the initials of some people Crowned Heads wanted to pay homage. The line was launched in 2014, and each year has featured a different blend and different sizes. For the 2022 Countdown, it is the Las Calaveras Edición 2021 edition in the LC50 (the 5 x 50 Robusto size) that earns a slot on the list.
The Las Calaveras Edición Limitada 2021 LC50 features an Ecuadorian Sumatra Oscuro wrapper over Nicaraguan binder and fillers. It is the first edition of the Las Calaveras line to incorporate this wrapper. The cigar itself is produced out of My Father Cigars' factory.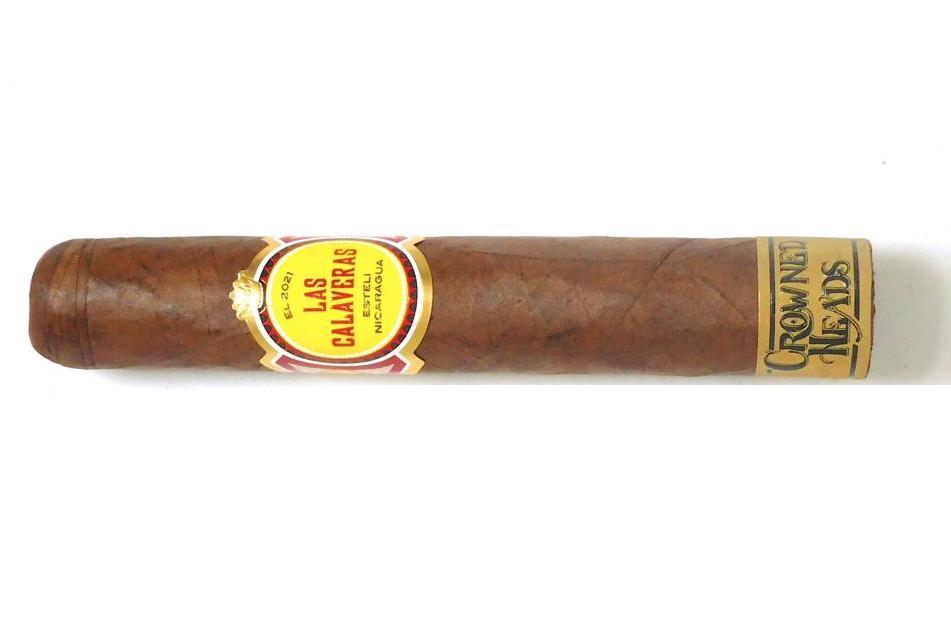 Flavorwise the Las Calaveras Edición Limitada 2021 LC50 features notes of natural tobacco, fruit, earth, chocolate, wood, and pepper.  The flavors delivered are medium-bodied and this is countered with medium strength. The flavors complement each other very nicely and at the same time, there is a nice amount of complexity on this cigar.
Las Calaveras Edición Limitada 2021 LC50 has landed Crowned Heads on the Countdown for the fourth time. If you are following the Countdown each day, this is the thirrd Nicaraguan-made cigar to be placed on the Countdown.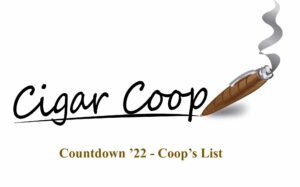 For details of the 2022 Cigar of the Year Countdown, see our 2022 criteria.
Note: Due to age restrictions, you might have to click on "Watch on YouTube" below.
Photo/Media Credits: Cigar Coop