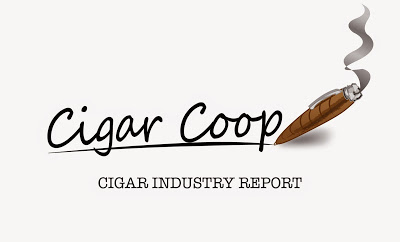 The Cigar Industry Report is a one-stop place to catch up on the activity here at Cigar Coop. It is a combination of the news reports, cigar reviews, and assessment updates we do throughout the week. In addition, each week we will look back at Cigar Coop history. Look for this report every Saturday morning at 8am Eastern Time.
Cigar Industry Report: Edition 515 (12/10/22)
The Headlines
2022 Cigar of the Year Countdown: Let the Madness Begin
This week, we started the Countdown for the Top 30 Cigars for 2022. This is the 13th consecutive year we have run a Countdown. Here are the details and criteria for the Countdown.
The News
Product Reports
Other News
Legislative News
Cigar Reviews
Assessments
Agile Cigar Reviews
The Smoking Syndicate
Features and Blog
Feature Story
The Blog
Prime Time Podcasts
Prime Time Show
Prime Time Special Edition
Prime Time Jukebox
Upcoming Schedule
12/8  Prime Time Episode 252: Oliver Nivaud, United Cigars
TBA Prime Time Special Edition 132: CA Top 25 Recap
TBA  Prime Time Jukebox Episode 85: Rolling Stone Top 500 Songs Part 10: 50 to 1
On This Date…
On this date December 10th
Dec 10, 2010:We unveiled our #21 Cigar of the Year for 2010, the Esteban Carreras 187
Dec 10, 2010: We reported on Oakland Raiders' Head Coach Tom Cable's Guayabera Shirt
Dec 10, 2011: We unveiled our #21 Cigar of the Year for 211, the Emilio AF2.
Dec 10, 2012:  We reported on retailers for the Rocky Patel BSB #1 Bernie Parent Cigar.
Dec 10, 2012: We did an Assessment Update on the La Flor Dominicana Oro Maduro.
Dec 10, 2012: We unveiled our #21 Cigar of the Year for 2012, the Merlion by La Sirena.
Dec 10, 2013,: We reported on the La Sirena Cigars going independent.
Dec 10, 2013: We unveiled our #21 Cigar of the Year for 2013, the Los Regalos Quetzal by Emilio Cigars.
Dec 10, 2013: We assessed the Ortega Wild Bunch 2013 Warrior Joe Bushmaster.
Dec 10, 2014: We unveiled our #21 Cigar of the Year for 2014, the Federal Cigar 93rd Anniversary Reserve No. 2 by Oliva.
Dec 10, 2014: We did an Assessment Update on the Viaje Stuffed Turkey Dark Meat 2014
Dec 10, 2014: We reported on details of the Davidoff Winston Churchill.
Dec 10, 2015: We reported on the Cigar News: LUJ OYIN Limited Edition Released
Dec 10, 2015: We reported on the Nat Sherman Heritage Humidor Line Released.
Dec 10, 2015: We unveiled our #21 Cigar of the Year for 2015, the D'Crossier Selection 512 Lancero.
Dec 10, 2016: We unveiled our #29 Cigar of the Year for 2016, the Imperia Islero Pita by MLB Cigar Ventures
Dec 10, 2016: We published Cigar Industry Report: Volume 6, Number 3 (12/10/16)
Dec 10, 2017: We assessed the Emilio LJZ Robusto
Dec 10, 2018: We reported on Drew Estate's revamped Herrera Esteli line
Dec 10, 2018: We unveiled our #29 Cigar of the Year for 2018, the RoMa Craft Tobac CRAFT 2018
Dec 10, 2019: We reported on Crux Cigars' repackaged Bull & Bear to line
Dec 10, 2019: We reported on the Aganorsa Leaf Supreme Leaf
Dec 10, 2019: We unveiled our #26 Cigar of the Year for 2019, the VegaFina Gran Reserva 2019
Dec 10, 2020: We assessed the Dunbarton Tobacco & Trust Polpetta
Dec 10, 2020: We unveiled our #24 Cigar of the Year for 2020, the 2020 Cigar of the Year Countdown: #24: Saga Solaz Churchill by De Los Reyes Cigars
Dec 10, 2021: We reported on the Drew Estate 20 Acre Farm
Dec 10, 2021: We reported on the All Saints Cigars Saint Francis Colorado
Dec 10, 2021: We reported on Smoke Inn's Multi-Vendor Advent Calendar
Dec 10, 2021: We unveiled our #30 Cigar of the Year for 2020, the Viaje Black and White Connecticut