"Not only is this a cigar that is completely different than anything Espinosa Cigars has delivered before, but it's one of the more unique Sumatra offerings I have had."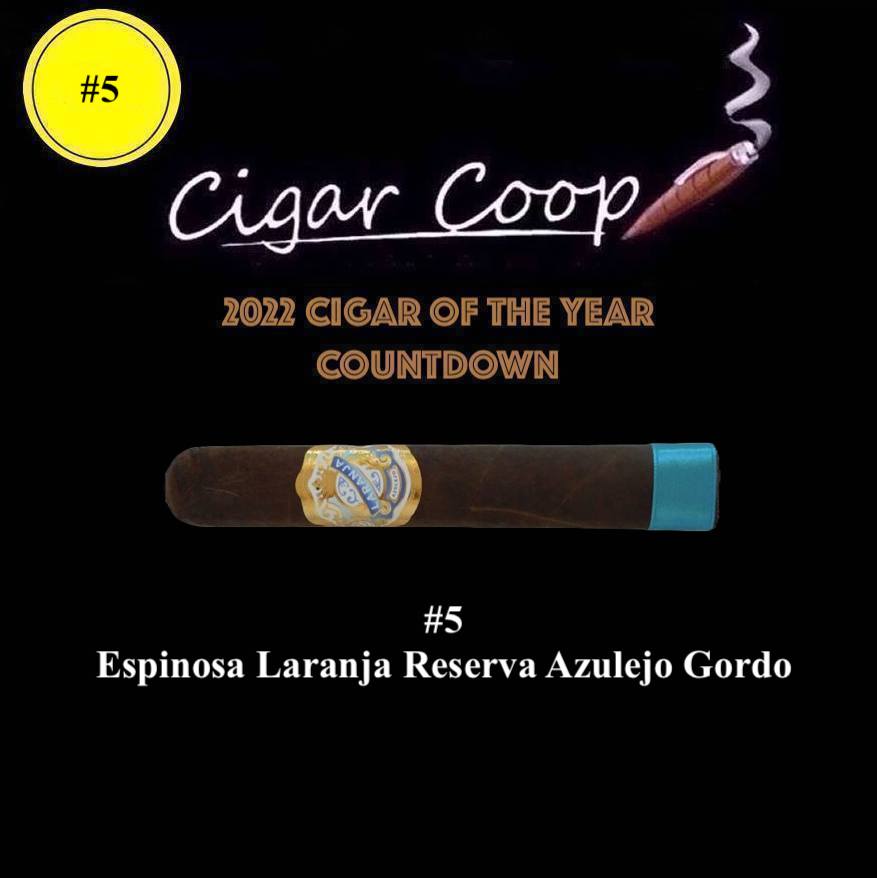 Wrapper: Ecuadorian Sumatra
Binder: Brazilian Arapiraca
Filler: Nicaraguan
Country of Origin: Nicaragua
Factory: San Lotano
Gordo: 6 x 60
Price: $12.60
Sponsor: No
Samples Provided for Initial Review: Yes
Review: Espinosa Laranja Reserva Azulejo Gordo (5/17/22)
Appearances on Countdown (By Year/Company): 10 (2013, 2014, 2015, 2016, 2017, 2018, 2019, 2020, 2021, 2022)
Coming in at #5 is the Espinosa Laranja Reserva Azulejo Gordo. The Azulejo is the third installment of Espinosa's Laranja line. This is a line that focuses on Brazilian tobacco. The original Laranja made its debut in 2014. It featured the famed Laranja wrapper, which comes from a Habano seed and has a distinct orange tint. This was followed in 2019 with the Laranja Escuro which featured a dark (aka Escuro) Brazilian Mata Fina wrapper. This time the Brazilian tobacco used is Arapirca, a tobacco the company has not used often. In this case, this tobacco is used as the binder. Azulejo is named for the color of a blue-glazed tile that was used on Spanish and Portuguese edifices. Blue is also one of the colors featured on the Brazilian flag.
In addition to the Brazilian Arapiraca binder, the blend uses all-Nicaraguan tobaccos and is finished with an Ecuadorian Sumatra wrapper – another leaf Espinosa has been making more use of these days. It's the 6 x 60 box-pressed Gordo size that lands on the 2022 Countdown. Production comes from AJ Fernandez's San Lotano factory in Ocotal, Nicaragua and the cigar was blended by Hector Alfonso.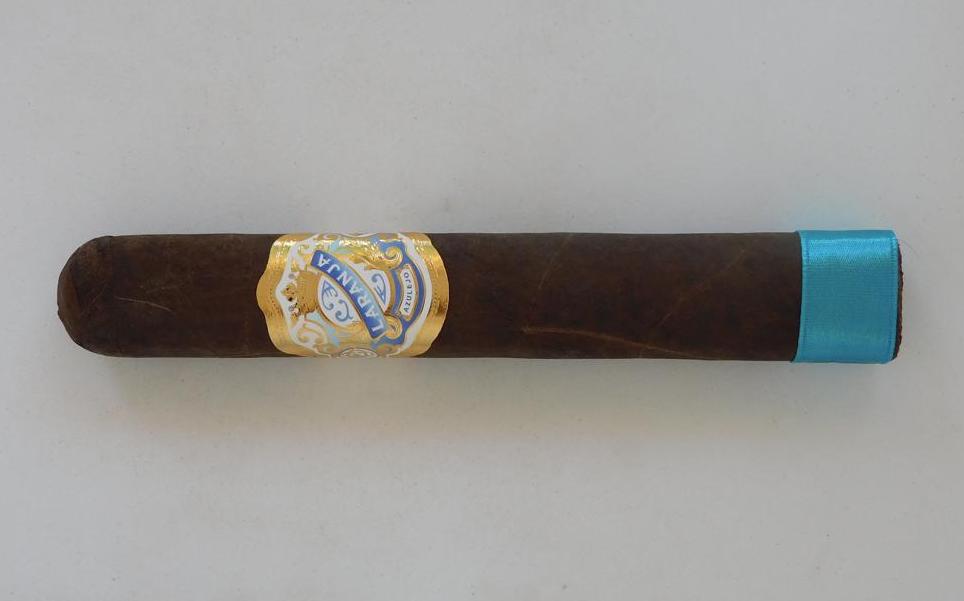 The Espinosa Laranja Reserva Azulejo Gordo delivered a fantastic combination of coffee, leather, citrus, cedar, and pepper. This cigar delivered on the upper end of medium strength and medium body. It's not only something very different from Espinosa, but it really is an innovative flavor profile when it comes to the Sumatra wrapper.
The Espinosa Laranja Reserva Azulejo Gordo is the third cigar from Espinosa Cigars to land on the 2022 Cigar of the Year Countdown joining the Las 6 Provinces LV and Warhead VII. It's also the third cigar to come out of AJ Fernandez's San Lotano Factory.  The year 2022 has been a big one for Espinosa Cigars when it comes to the Countdown. Not only is this the third cigar to place on the Countdown from the Company, but this year has marked ten consecutive years at least one Espinosa Cigar has placed on a Cigar Coop Countdown. If you are keeping score at home Nicaragua continues to dominate the Countdown. Of the 26 cigars we have unveiled, 17 of them have come from Nicaragua, and three have placed in the top ten – including two top tens from Espinosa.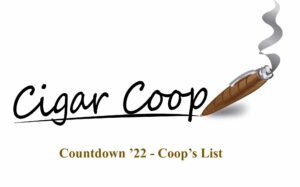 For details of the 2022 Cigar of the Year Countdown, see our 2022 criteria.
Note: Due to age restrictions, you might have to click on "Watch on YouTube" below.
Photo/Media Credits: Cigar Coop